Drake may have celebrated his recent Grammy win for Best Rap Album with the outrageous video for his new origin-anthem "Started From the Bottom," but the 26-year-old rapper has another reason to gloat: TMZ reports that Drizzy has settled his lawsuit with Ericka Lee, the female vocalist who appeared on the hip-hop star's 2011 drunk-dial dirge "Marvin's Room."
As SPIN previously noted, Lee claimed that Drake promised her songwriting credits on the track, and a portion of its profits. The "Over My Dead Body" MC responded, "[Lee] consented to the use of her voice in the song 'Marvin's Room' for no compensation." The liner notes for Take Care attribute the "additional vocals" on "Marvin's Room" to "Syren Lyric Muse," an alias Lee requested, according to one of Drake's reps.
Lee's suit further alleged that she and Drake were romantically involved and that the Young Money signee acknowledged her contribution to "Marvin's Room" in text messages, by writing "U basically made that song," and "It's shit without you." She also claimed that Drake offered her 4 to 5 percent of publishing royalties, plus an extra $50,000 in hush money. The Take Care rapper denied ever having a romantic relationship with Lee.
Last year, a rep for Drake issued a statement, reading, "This claim is entirely without merit and our client has not engaged in any wrongful conduct. Ericka Lee consented to the use of her voice in the song 'Marvin's Room' prior to its release. Lee asked only for the credit she received as 'Syren Lyric Muse,' and she did not ask for any compensation. It was only after she retained a lawyer that there was a demand for payment. Drake tried for months to resolve the matter amicably, and he now looks forward to being vindicated in court."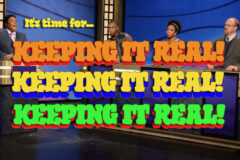 According to TMZ, the case was dismissed on February 2. It's unclear if Drake had to pay Lee any sort of compensation.
Meanwhile, in a red carpet interview with Ryan Seacrest at the Grammys on February 10, the YOLO king revealed the title to his upcoming (and highly anticipated) third LP. The follow-up to 2011's stellar Take Care is called Nothing Was the Same, out later this year. Judging from the title, it will be a moody, introspective effort that deals with the pressures of fame, heartbreak, and the dangers of late-night texting. Watch Drizzy's Q&A with Seacrest below.
https://youtube.com/watch?v=hx7TcxXmw8o