Hear They Might Be Giants' Shifty 'Lost My Mind'
Single 'Lost My Mind' anticipates the March 5 attack of the 'bots!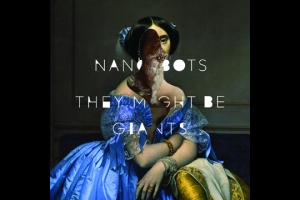 Tireless art-poppers They Might be Giants have stuck around as long as SPIN has — we said they were "so far off the beaten path that they're still trying to fold the road map" back in issue eight. So we're obviously always rooting for another round of their nouncentric pop for quirky adults and, occasionally, their quirky children. Their 16th album, Nanobots, drops on March 5 and first taste "Lost My Mind" echoes Squeeze or their beloved XTC, exploits some pretty dramatic dynamic shifts, and takes a quite literal interpretation of the common idiom. And did we mention the wild, Max-Ernst-gone-Saw artwork of Paul Sahre?
Check your head listen below!
:audio=1: