The Thermals recently announced that they'd be getting nostalgic with former label Sub Pop to reissue the punkers' first three albums on vinyl on March 5. Now, the self-described "post-pop-punk trio from pre-Portlandia–Portland" have revealed that their upcoming sixth LP, Desperate Ground, will be released on April 16 via Omaha, Nebraska's Saddle Creek Records.
As the accompanying press release notes, "the Thermals and Saddle Creek have a long history of sleeping on floors together." The three-piece has previosuly toured with Saddle Creek signees Cursive and Ladyfinger, and the Thermals' Hutch Harris (vocals, guitar) and Kathy Foster (bass, vocals) organized the first Portland show for Saddle Creek stars Bright Eyes back in 1999.
Produced by John Agnello, the Thermals' follow-up to 2010's Personal Life has been described by the band as a blend of their 2003 debut, More Parts Per Million, and their 2006 concept album, The Body, the Blood, the Machine. A statement from the band describes Desperate Ground as "a dark yet joyous affair" and a "true scrappy and scratchy return-to-form." Fans can expect "brash" lyrics focused on "human violence, a black celebration of the inevitability of war and death." The announcement continues, "Desperate Ground tells the (murky) tale of a lone rogue in the night. One man, one path, one sword. An unceasing urge to destroy. A never-ending battle against the forces of nature. A destiny impossible to avoid." Sounds like another concept record is on the way.
The track list for Desperate Ground and the Thermals' upcoming tour dates can be found below.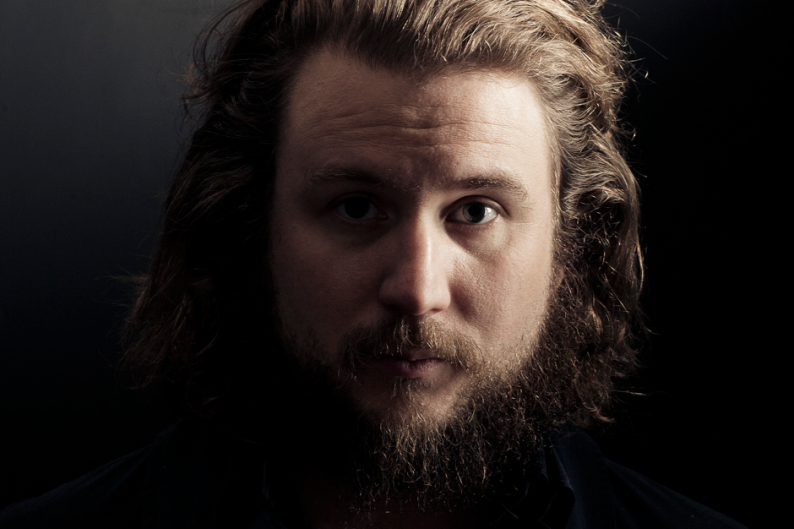 Desperate Ground track list:
1. "Born to Kill"
2. "You Will Be Free"
3. "The Sunset"
4. "I Go Alone"
5. "The Sword by My Side"
6. "You Will Find Me"
7. "Faces Stay With Me"
8. "The Howl of the Winds"
9. "Where I Stand"
10. "Our Love Survives"
The Thermals 2013 tour dates:
March 1 – San Francisco, CA – Noise Pop (@ Rickshaw Stop)
March 2 – Cupertino, CA @ Homestead Lanes Bowling Alley
March 7 – Brooklyn, NY @ 285 Kent
March 8 – Clinton, NY @ Beinekie Events Barn (@ Hamilton College)
March 9 – Hoboken, NJ @ Maxwell's
March 13 – Austin, TX @ SXSW
March 14 to 16 – Austin, TX @ SXSW
March 18 – Los Angeles, CA @ Echoplex (Check Yo Ponytail)