The Strokes Title New Album 'Comedown Machine' (Updated)
'Angles' follow-up arrives on March 26 via RCA Records
The Strokes' upcoming album will be titled Comedown Machine, the band announced today. The follow-up to the New York five-piece's 2011 Angles is due out on March 26 via RCA Records, and is available for pre-order now via the Strokes' website.
The first single from the album will be titled "All the Time" and will be available as an instant download with pre-orders through iTunes. iTunes and other retailers' pre-orders for Comedown Machine will begin on February 19.

The announcement comes after (via NME) enterprising Reddit user @andersonenvy dug around in the Strokes' website code and found the cover art image. "Well, basically — when people make websites they sometimes test them live online and try to hide it," @andersonenvy explained. "But it's not hidden enough to other people that can also make websites."
The image is styled after a vintage RCA tape reel box, and includes the text "37 minutes, 49 seconds." That length would make the record longer than any Strokes album except for 2005's First Impressions of Earth. The image also includes the phrases "Extra Strength," "Splice Free," and "Professional Standard."
Separately, frontman Julian Casablancas has posted a couple of cryptic images on Twitter. Both involve the word "rollerblades" and suggest some relationship with the new LP.
from the new LP… twitter.com/Casablancas_J/…

— Julian Casablancas (@Casablancas_J) January 29, 2013
Finally, though, Casablancas has also posted non-cryptic art from the album. Check out the B-movie-themed lyric poster for the Strokes' synth-poppy new song, "One Way Trigger," which we mostly liked, despite the opportunity for an allusion to disappointing-Usher-coverers Dirty Projectors' "Gun Has No Trigger." You can download "One Way Trigger" via the Strokes' website.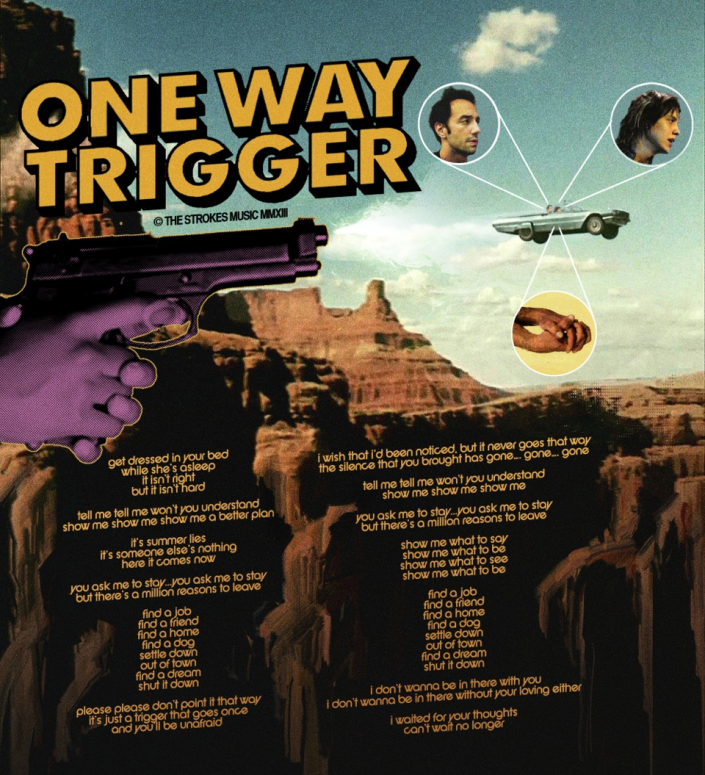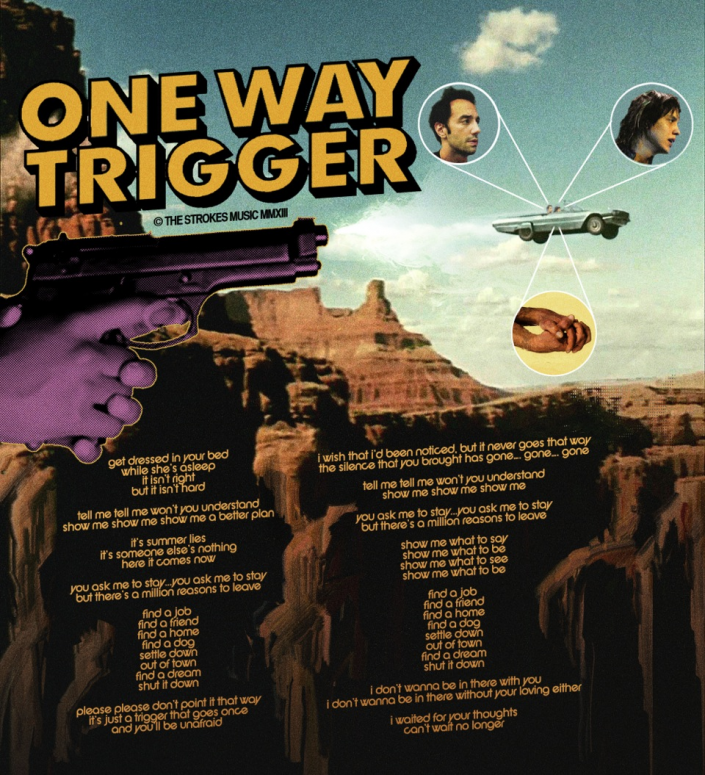 P.S./P.S.A. Comedown Machine partly integrates two Sixteen Stone-era Bush song titles. We don't wanna come back down from this machinehead!