Last year, SPIN went to Sundance and heard no end about a movie that many reporters who descended on Park City, Utah, had missed, because it screened before the festival was fully underway: the tiny, beautiful, and wholly original Beasts of the Southern Wild, which was nominated for an Oscar for best picture last week, alongside films from Steven Spielberg and Kathryn Bigalow. Needless to say, we're pretty psyched to return this year, and though it would be foolish to try and guess what that the next Beasts will be, we can at least tell you which selections we're particularly excited about.
Movies from Much-Hyped Directors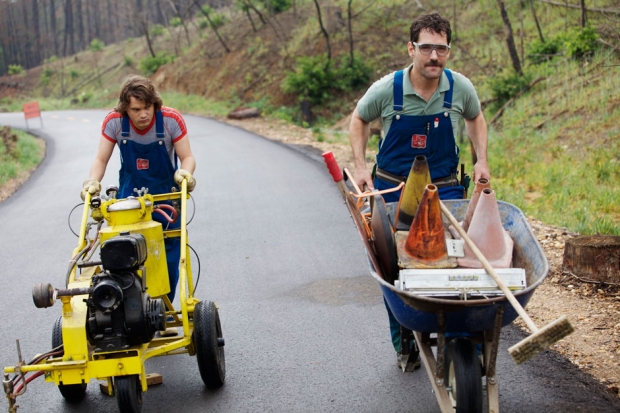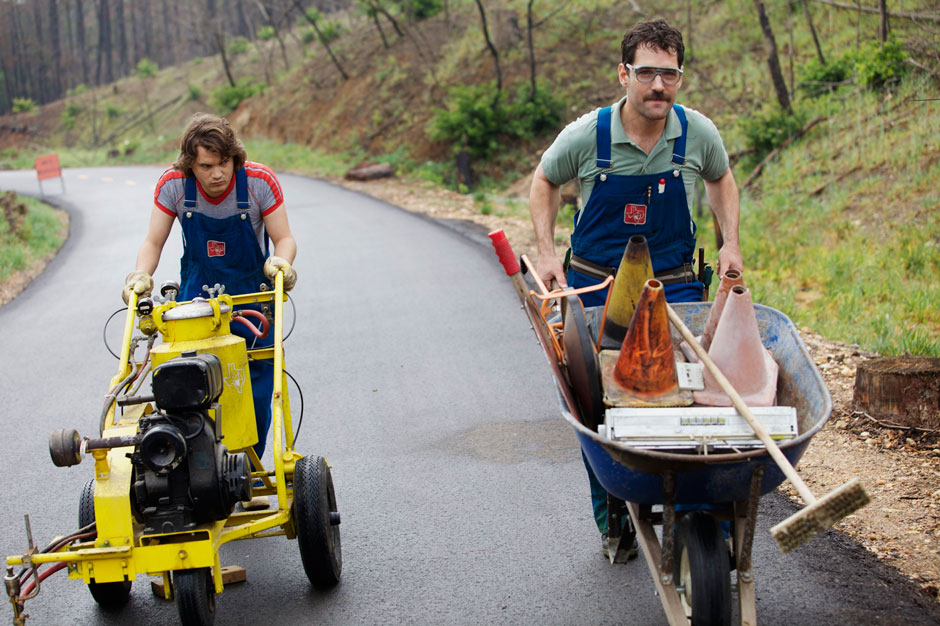 Leading the pack here is the premiere of Richard Linklater's Before Midnight, which is the third installment in the series that started with Before Sunrise. In preparation for this, we re-watched 2004's Before Sunset, and the part where Celine (Julie Delpy) and Jesse (Ethan Hawke) talk about how their lives failed to meet the expectations of their idealistic younger selves was kind of devastating, and it left us wondering how they resolved things. (Plus, there are rumors this may be the final film in a trilogy.)
Then, of course, there's David Gordon Green's return to modesty with Prince Avalanche, which stars Emile Hirsch and Paul Rudd as two relative strangers who form an unlikely friendship while painting traffic lines on a country highway — a far cry from stoner vehicles like Your Highness and Pineapple Express.
But one of the films we're most looking forward to is Stoker. Director Park Chan-wook is best known for his awesome vengeance trilogy (Spike Lee's remake of Oldboy is due out later this year), and this will be his English-language debut. Nicole Kidman plays an unstable widow, and Mia Wasikowska the daughter who suspects something's up between mom and her uncle. The trailer looks disturbing and weird and opens with a bone-chilling line.
Last year, Your Sister's Sister was one of our favorite movies of the festival, and this year director Lynn Shelton (Humpday, My Effortless Brilliance) returns with Touchy Feely, which again stars Rosemarie DeWitt, this time as a massage therapist with a sudden aversion to bodily contact. It might not sound immediately promising, but DeWitt is always a pleasure to watch (Mad Men's Midge might be the best of Don Draper's paramours), and Shelton is so good at coaxing insightful, unscripted dialogue from her actors that, in her hands, this is sure to be worth seeing.
And lastly, Upstream Color looks about as befuddling as director Shane Carruth's last (heralded) film, 2004's Primer. Most people are still hard-pressed to explain what happened in the latter beyond time travel, though Carruth reportedly had a small hand in last year's Looper, which was one of the best movies of the year, and considerably more comprehensible. The trailer for Upstream gives literally nothing away except for possibly the existence of some toxic water; the description adds that "a woman is drawn into the life cycle of a presence that permeates the microscopic world," so, yeah, no spoilers with this one, but it promise to be hypnotic and strange.
Movies About or Loosely Related to Music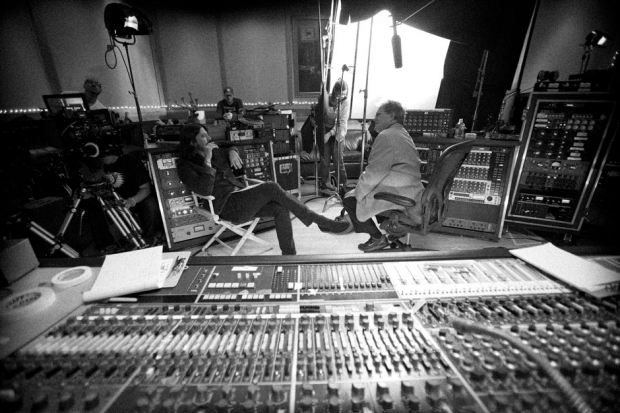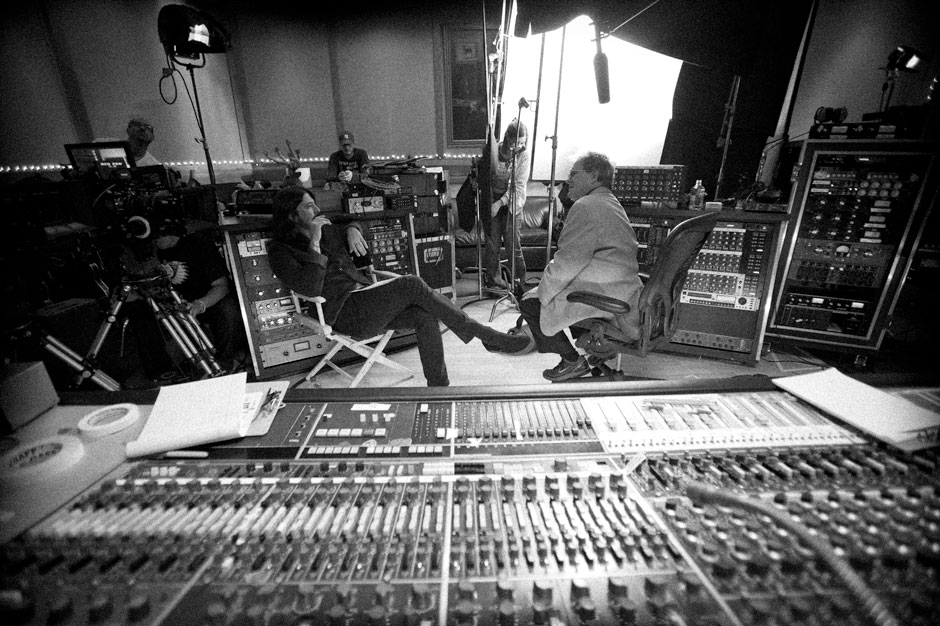 This is a no-brainer: Dave Grohl directed a documentary called Sound City, about the legendary San Fernando Valley studio where Fleetwood Mac, Nirvana, Tom Petty, Rick Springfield, Neil Young, and many, many more recorded some their most famous albums. Grohl also got Nicks, Trent Reznor, and Paul McCartney (among others) to record an album with the Foo Fighters using the studio's apparently one-of-a-kind Neve soundboard. So, you know, we'll probably make time to see that, as well as two other intriguing documentaries: Muscle Shoals, about the tiny Alabama town that drew some pretty big names and inspired some very famous songs, and Pussy Riot—A Punk Prayer, about the Russian punk collective arrested for protesting Vladimir Putin's reelection. Oh, and also, there's the History of the Eagles Part One, which probably needs no explanation.
In this category, we're also going to count In Fear, which is technically a horror movie about a couple who get lost in a maze of country roads, but they're on their way to a music festival when this happens. And while we're stretching a little, everyone's curious about jOBS, the big-deal premiere starring Ashton Kutcher as Apple's late cofounder (and father of the iPod). This is actually the first of two biopics about Steve Jobs, which always seems to happen, although two dueling movies about Jobs make more sense than when the same thing happened with Steve Prefontaine. And finally there's Milkshake, a dark comedy about a well-to-do white boy who idolizes Tupac and Biggie, and envies life in the projects.
Movies With a Hipster Cast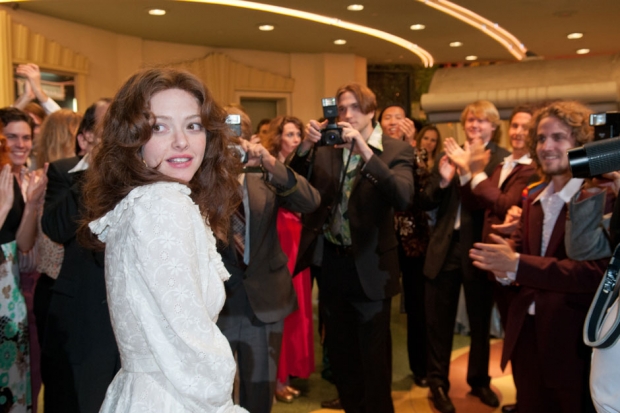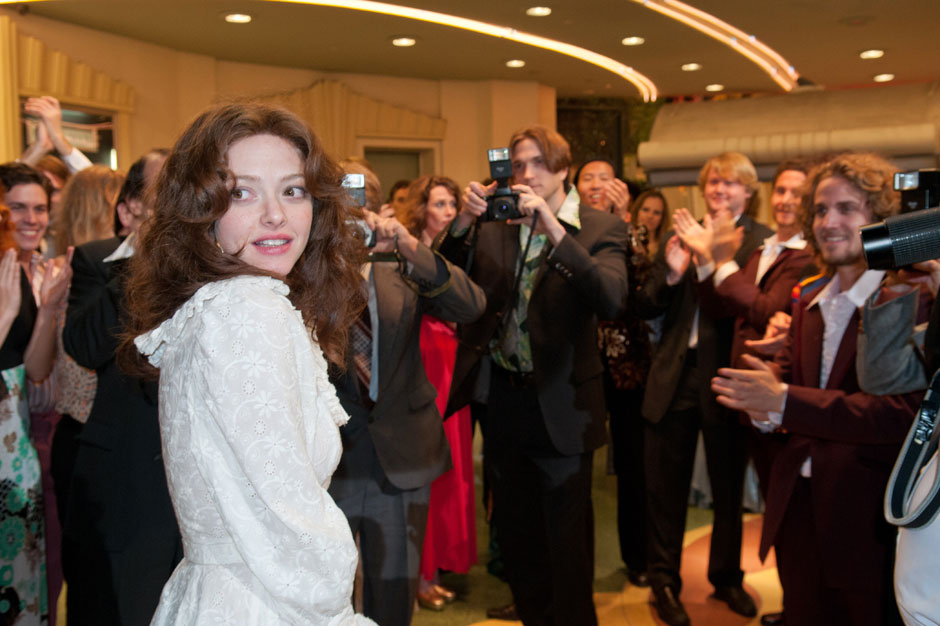 Even though Very Good Girls, starring Dakota Fanning and Elizabeth Olsen, sounds like it would be the brainchild of a pervy dude, it's actually directed by Naomi Foner (otherwise known as Naomi Gyllenhaal, mother of Jake and Maggie), who wrote the screenplay for Running on Empty. The premise sounds not unlike so many of its kind — two best friends fall for the same boy during the summer before college — but everyone involved fascinates us. On the funnier end of female friendship spectrum, there's Ass Backwards, with Casey Wilson (of the tragically underwatched Happy Endings) and June Diane Raphael playing down-and-out friends who return for the anniversary of a hometown beauty pageant neither of them won.
It seems like it's been a minute since Michael Cera was everywhere, but he has a few movies at the festival, including Magic Magic in which he costars alongside Juno Temple in what sounds like a psychological thriller about a woman unraveling during a trip to Chile. Another hyped title is Ain't Them Bodies Saints, starring Rooney Mara (The Girl With the Dragon Tattoo) and Casey Affleck as two outlaws separated after a crime spree. The always-odd Ben Foster (Six Feet Under, Rampart) costars; he also plays William S. Burroughs in Kill Your Darlings along with Daniel Radcliffe as Allen Ginsberg and focuses on the birth of the Beat movement. (Big Sur is topically similar, except it takes place 20 years later, and is primarily about Jack Kerouac in the wake of On the Road's success).
Out of sheer curiosity about what this set must have been like, we are intrigued by The Necessary Death of Charlie Countryman, in which Shia LaBeouf plays a young American and Evan Rachel Wood a Romanian woman with a — you guessed it — dark past. Even though LaBeouf was only drunk and aggressive on the set of last year's Lawless because he was "staying in character," he supposedly almost drove costar Mia Wasikowska off the set. (Somehow, it seems safe to say that Marilyn Manson's ex isn't similarly shakable.)
Brit Marling is sort of a Sundance queen — she's only 30 and yet has been writing or directing and starring in movies for the past couple of years, most notably Another Earth and Sound of My Voice. Marling reteamed with Voice director Zal Batmanglij for The East, a thriller about an undercover ex-FBI agent who falls for the cause of the eco-terrorists she's been hired to investigate. The cast includes Ellen Page, Patricia Clarkson, and Alexander Skarsgard.
Finally, there's Joseph Gordon-Levitt's feature directorial debut, Don Jon's Addiction, about a porn enthusiast (JGL himself) looking for a more satisfying sex life. Gordon-Levitt has been on a hot streak lately. He was in some of the best movies of last year: the aforementioned Looper, as well as Dark Knight Rises and Lincoln. (Premium Rush wasn't even that bad for a late-summer dump.) It'll be interesting to see what he comes up with. And on the topic of titillation, there's also Lovelace, the biopic starring Amanda Seyfried (last seen being smothered by Anne Hathaway's hugs at the Golden Globes) as the troubled porn star best known for Deep Throat.
There is unfortunately not enough time in the day, and there are some we haven't even mentioned, but will now under what could be the subhed Movies About Rich-People Problems That We Want to See Anyway:
A.C.O.D., in which Parks and Recreation's Adam Scott stars as "a child of divorce" trying to smooth things out between his acrimonious parents before his marriage; The Lifeguard, in which sweet, sloth-loving Kristen Bell (Veronica Mars) plays a former valedictorian who moves back home with her parents and finds herself regressing toward her high school life as she approaches 30; and Breathe In, in which a happily married New York City music teacher (Guy Pearce) has an affair (well, presumably) with a young exchange student (Felicity Jones).
Starting Friday, check back in for coverage of all these and more.