More than three years after his death, Michael Jackson remains the King of Pop — and the King of the Internet Trolls. In the cutthroat world of book publishing, an endorsement from Oprah Winfrey could mean millions of dollars, while bad reviews from Amazon.com likely ensures that a book will never enjoy a second pressing after its first run. Knowing this, a group of MJ diehards used Amazon to their advantage by banding together and systematically attacking a book called Untouchable: The Strange Life and Tragic Death of Michael Jackson, which occasionally cast the singer in a negative light.
The book had initially received good reviews for the author Randall Sullivan, but Michael Jackson's Rapid Response Team to Media Attacks, as they call themselves, made sure the book never reached a greater audience, according to the New York Times. Among Sullivan's more salacious claims were that Jackson died a virgin despite "fathering" three children, and that his nose at the time of death was nothing more than two nostrils on his face thanks to routine plastic surgery. Blasphemy, from the perspective of the Rapid Response Team. They barraged the book's Amazon page with over 100 one-star reviews, all written anonymously.
"This Sullivan not only comes across like a really bad 'copy and paste' journalist (as none of this information is first hand or well researched), he also more disturbingly comes across as HIGHLY PREJUDICIAL," writes one reviewer, a sentiment shared by the rest of the Response Team. In another cunning move, the Rapid Response Team actually tricked Amazon.com into pulling the book from market when many Team members e-mailed the site to say the book was defective.
Once Amazon learned that the book wasn't actually defective, the site put it back up for sale, but not before the Rapid Response Team gloated, "Book stopped selling. MJ fans we have done it again!!! Who's BAD!!!" This situation opens up a larger conversation about the legitimacy of customer-written online reviews, and at press time many Amazonians have jumped to Sullivan's aid, giving Untouchable over 50 five-star reviews.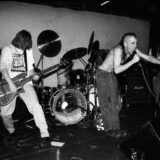 This has resulted in a good old-fashioned flame war on the Amazon boards between the Rapid Response Team and the Sullivan defenders, and it's probably more entertaining than the book itself. Untouchable has only sold 3,000 copies via Amazon, and it's being outsold by the fan-endorsed Behind the Mask has sold. The lesson here is: We'll give second thought before publishing a bad review about another shitty Michael Jackson posthumous album.