Barbra Streisand will sing during the 85th Annual Academy Awards on February 24. Babs last sang at the Oscars during the 1977 ceremony, when she performed and won Best Original Song for "Evergreen" from the 1976 film A Star Is Born. Adele and Norah Jones — who are currently nominated for Best Original Song for their respective contributions to Skyfall and Ted — will also be singing live during the show.
In other awards show news, Justin Timberlake will have to break out his best suit and tie on February 10, as the Recording Academy announced Wednesday (January 30) that Timberlake has been added to the list of 2013 Grammy Awards performers. It will be his first appearance on the Grammy stage since 2009, when he helped T.I. run through "Dead and Gone" and hopped on Al Green's "Let's Stay Together" with Boyz II Men, Keith Urban, and Green himself (video proof below). Hopefully the 20/20 Experience (out March 19!) star will have Jay-Z on his arm for a proper rendition of their dapper duet.
Himself a six-time Grammy winner, Timberlake joins previously announced performers Frank Ocean, Alicia Keys, Maroon 5, Rihanna, Mumford & Sons, the Black Keys, fun., Taylor Swift, Jack White, the Lumineers, Carrie Underwood, Miranda Lambert, Dierks Bentley, Ed Sheeran, and Elton John. (Aside from John, Timberlake is the only confirmed performer not up for an award.)
Hall of Shamer Chris Brown has also been rumored to appear onstage with Rihanna, but in light of his recent scandal, Brown's addition to the bill has been thrown into question. The other half of that scandal, Frank Ocean — who seeks to press charges after Brown and his entourage reportedly jumped him in the parking lot of a Los Angeles studio — will perform. Ocean is up for six Grammys, including Album of the Year.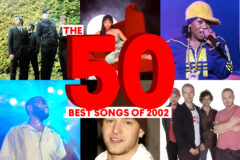 Coincidentally, in 2009, when Rihanna was forced to pull out of her Grammys performance because then-boyfriend Brown brutally assaulted her the night before the show, it was none other than Timberlake who sang in her absence, via the performance mentioned above. Is Timberlake now filling in for Brown on a duet with Rihanna?
The 85th Annual Academy Awards, hosted by Seth MacFarlane, will broadcast live from the Dolby Theatre in Los Angeles on ABC on February 24, 2013 at 8:30 p.m. EST.
The 55th Annual Grammy Awards, hosted once again by LL Cool J, will broadcast live from the Staples Center in Los Angeles on CBS on February 10, 2013 at 8 p.m. EST.
https://youtube.com/watch?v=wuZPFd3GcuI