The jangle and rasp of "Low," the leadoff track from Cracker's 1993 platinum album Kerosene Hat, was a ubiquitous signpost of the alternative-as-the-new-mainstream era. As just one example, by the end of 1994, its noir-ish video was more popular on MTV than Springsteen or Jodeci. And it survived long after life in the Buzz Bin, spending two decades as a staple on rock radio, and remains a beacon sending televised sporting events to the great commercial break in the sky.
The song bestowed unlikely rock stardom on frontman David Lowery, who by 1993 was a couple of years removed from his former band Camper Van Beethoven, a weirdly wonderful gaggle of quirk-poppers who invaded college radio like a Martian jug band playing Balkan folk-punk. After Camper splintered in the early '90s, Lowery teamed up with guitarist Johnny Hickman and bassist Davey Faragher for Cracker, a band whose roots-rock sound was a little more straightforward but whose oddball lyrics — minor left-field hit "Teen Angst (What The World Needs Now)" turned Burt Bacharach lyrics into an anthem of sexual frustration — kept a similarly offbeat spirit.
By the time Cracker hit their second album, "Low" filtered that spirit though a haze of lyrics about junkie cosmonauts, brown skies, a million poppies, and more chemically altered imagery that required a letter to radio stations swearing it wasn't about drugs. The song, complete with its chorus about "being stoned," is now all-ages fare, something you hear in movie soundtracks and, weirdest of all, baseball games.
"That still freaks me out because we're definitely the geek-band nerds, not jocks," says Lowery. "But that's what a hit song really is. It becomes less your song than a cultural artifact, a part of the social fabric that you no longer control. It's kind of subversive, this song that rips off Baudelaire and romantic poets and The Wizard of Oz, mixed together for some stoner-humor cultural artifact. Zooming way back, that's probably a good outcome for the big picture."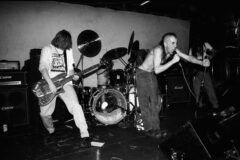 When and where did "Low" first manifest itself??
Johnny Hickman, guitar: We were soundchecking in Portland, all a little bit hungover, and I was just making noise. I started looping that riff over and over, and David and Davy got up and started playing it, too. We kept playing until we had four chords and David asked the front-of-the-house guy to record it. I probably would have forgotten that riff if it had not been recorded.?
Davy Faragher, former bassist: It really came together in Pioneertown [California], recording it with [producer] Don Smith. He'd built this studio on an old movie soundstage out in the desert and it was this giant barn big enough to pull the truck into. The weather was horribly rainy and cold, and the first week seemed like mostly manual labor — literally going to junkyards to get old mattresses and stuff to put on the walls for insulation. I remember Don made us play "Low" over and over, we must've done it 20 times. He was a real character. Had a funny voice you could hardly understand. He'd be chewing on a cigarette, mumbling something at you, and every once in a while you'd hear "Keith" — because he'd worked with Keith Richards. He was like a voodoo producer, but the perfect guy for us at that time.?
David Lowery, vocals/guitar: Don Smith said, "This is a great song," and it was one of the first we cut. But I never imagined it as a single. The writer Nassim Nicholas Taleb has written about "the narrative fallacy," where you look back on things and rearrange them in a logical order that makes sense, which becomes your memory of something even though it's really a lie. And I seem to have done that with "Low," invented this whole narrative about it. Because when I went back to my notes and e-mails from around then, there was not a word about "Low." I mean, nothing. Hilarious.
? ?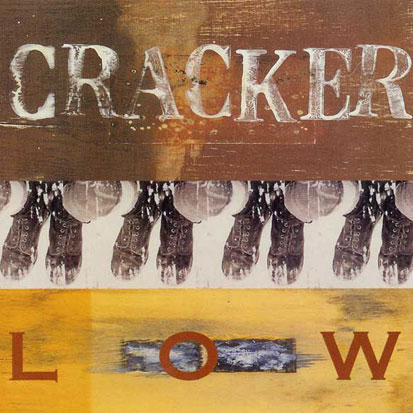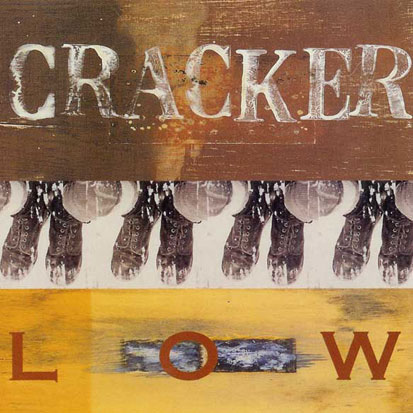 Did you think at the time, "This is the hit single that's going to make us?"?
Lowery: No, there were other songs on that album that we spent a lot more time on. But once it got to the label and the radio guys, where they'd play it for friends, "Low" became the focus. Now, even though it was the first single, everybody wanted to move on to "Get Off This" as soon as possible because they figured that for the big crossover song. But after they'd quit working "Low" for that one, they had to stop and come back to "Low" because nobody would quit playing it. A clusterjam, as my wife says. It really took on a life of its own.?
Faragher: I don't think anybody was thinking "hit." If I'd thought it was going to be a big hit, I probably would have stayed in the band…It was weird for the first couple of years. I went on to work with John Hiatt, so I was doing fine, but I'd keep hearing "Low" and it made me feel like if I'd stuck around we could have done more. I'm not disparaging what David has gone on to do at all, but we had a certain chemistry and momentum. We coulda been Led Zeppelin!
Was there any blowback from the drug references in the lyrics??
Lowery: Michael Plen, the label's head of rock radio and a longtime Camper and Cracker supporter, made me write a letter about that to pass out to radio stations. It was practically an affidavit, swearing that the phrase was actually "being stone" — not "stoned." True story. It was like, "I don't believe you and neither will anyone else, but there needs to be deniability and this is what we're gonna say." It was like pretending there was no paper trail, where a lawyer goes, "Hey, call me on my cell."
? ?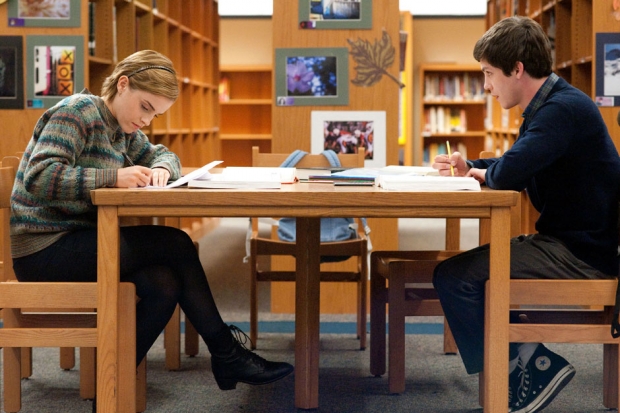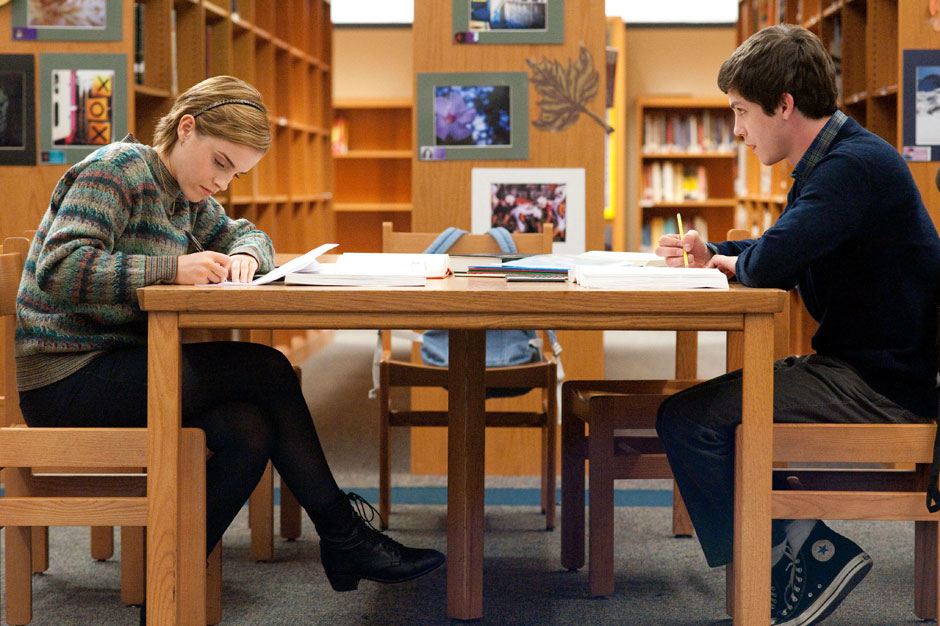 It was also on the MTV Buzz Bin Vol. 1 compilation in 1996 and The Perks of Being a Wallflower soundtrack. How does that feel??
Lowery: There are two things I'm proud of in my career. One is that Camper's "Take the Skinheads Bowling" was on one of those big compilations CMJ put out, and the other is that we've never appeared on any compilations released through Starbucks. You know, you can't be there and still have a certain edge. Zappa could never be on one of those and neither could the Misfits, or Captain Beefheart. Or us. That's a good sign.
Hickman: I'm still driving the truck I paid cash for a year or two later. Since then, I could have bought other cars off of that song. But I'd rather buy guitars and keep driving the same clunker.
It's been covered a good bit, as well.
Lowery: It's cool that other bands cover "Low"; I'll sometimes get up and sing it with Counting Crows. A lot of bands from the '90s played it. I found Matchbox 20 doing it somewhere, and also some country guy. But I don't think Camper would ever do it. We have a good healthy sense of rivalry between Cracker and Camper, and if we did that, it'd just get weird.
??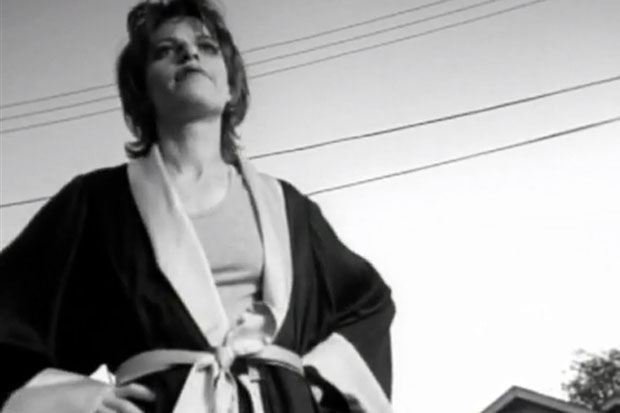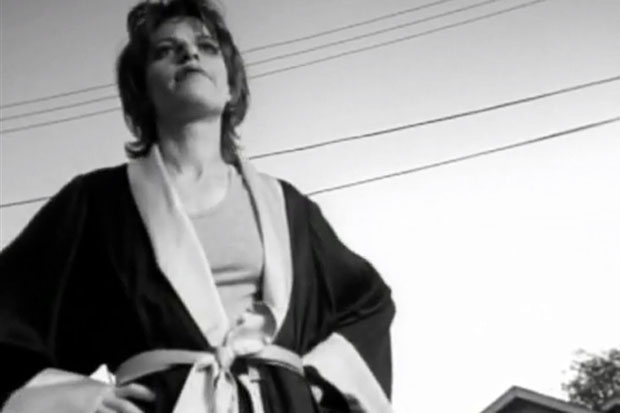 How did Sandra Bernhard wind up issuing a beatdown in the video??
Lowery: Carlos Grasso, the director, is half-Italian and half-Mexican and he just can't help getting really abstract and theoretical. He interviewed me about "Low," and finally decided it was a battle between my masculine and feminine side. He asked who would be my feminine other and I said, "I dunno, Sandra Bernhard?" Someone really sarcastic, snarky, gangly. He's like, "Great, we'll call her up and see if she wants to box you."?
Hickman: I remember sitting in a bar and wondering if she'd tell us to go to hell, but all she could do was tell us no, so what the hell. The deal was she'd do it if she liked the song, and word came back: "I fucking love this song. Let's do it."?
Carlos Grasso, music video director: I remember that period because I was in the midst of breaking up with my girlfriend. That made me realize, "Okay, I see what's going on with the bed, the punching, this all makes sense now. Perfect!" Sandra Bernhard was really pleasant to work with. I wanted her to be cursing David while driving to the ring. That was also inspired by a fight with my girlfriend, who called me a bunch of names. "FUCK-SHIT-MOTHERFUCKER-BASTARD!" It fit well, but MTV pulled it out because I guess you can't have dirty words not being said. But she got a kick out of being able to scream expletives at no one in particular. David asked Sandra more than once to hit him harder. "Sandra, you really need to pop me here." A couple of times, she really did just wind up and nail him, BAM! His face was all puffy by the end. I told David, "Boy, you're going all method-acting here!"
? ?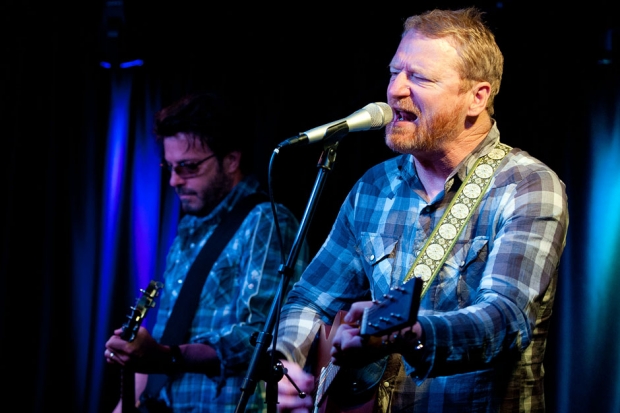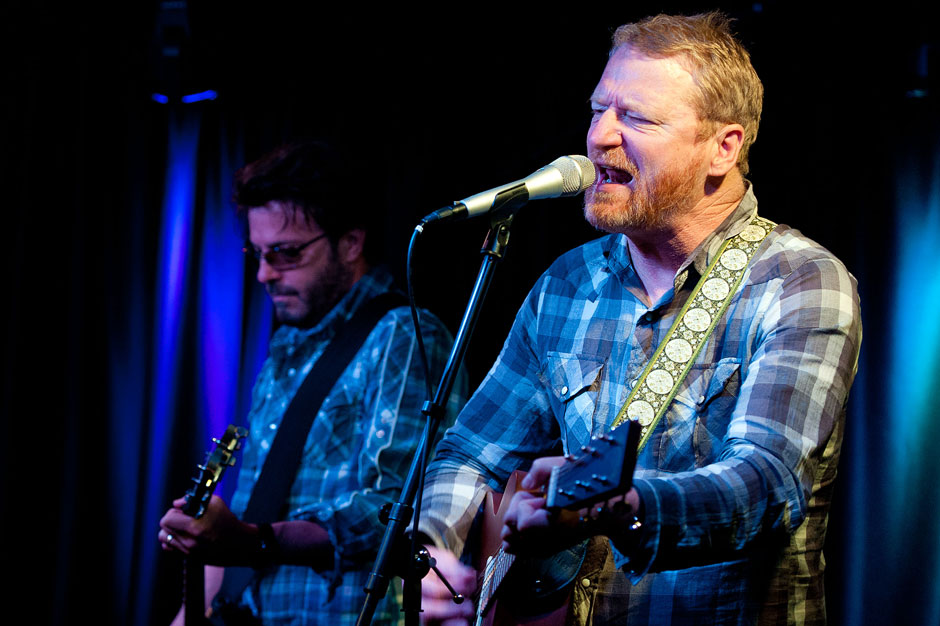 Do you ever get sick of playing it??
Hickman: I honestly don't ever get sick of it because that one put us on the map. We're chagrinned by people who won't play their hits, although we've done "Low"-less gigs once in a while. I'll sometimes think to myself onstage, "I probably would not be playing this show in small-town Wisconsin with my friend David Lowery if not for this one." The working-class kid who used to paint houses and play in scrappy punk bands in the early '80s is still very grateful.
Lowery: We actually have skipped it, once by accident. But oftentimes, when we play private parties, they'll actually tell us not to play it: "We just want to hear the catalog." Some of the hardcores don't want to hear it. But after 20 years, all songs can get that way and you have to psych it, try to play it fresh. We actually still practice "Low" a lot, just to make sure we still swing it like the record exactly.
In 20 years, what's been the strangest place you've heard the song?
Hickman: I was going around to garage sales in Virginia Beach and came upon a teenage band playing it in a garage. So I walked up the driveway, smiling. One of them recognized me, put his guitar down and started apologizing. "Please don't stop," I said. I walked in, got a guitar, and showed them the riff. "It's three notes, simple, but you've gotta bend it right here."