The Coachella 2013 lineup was released last night to a resounding cacophony of mixed reactions. Since we know a thing or two about Southern California's preeminent music festival, SPIN has decided to sift through the poster and make sense of the fine print.
10 PLEASANT SURPRISES
1. The Postal Service: Ten years on from Give Up, the time is right for this reunion, which casts Ben Gibbard as a totes adorbs romantic in a sun-kissed flower field of DNTEL beats.
2. Violent Femmes: Gordon Gano declared his quintessential folk-punk freaks "Gone Daddy Gone" in '09, but the "Blister" boys are back to take score ("Add it Up," if you will) rippingly.
3. 2 Chainz: It's hard to imagine a radio-rap riser better for the fest; dude's a proven performer and a gracious host, not to mention the track-amper everyone wants on their song.
4. Tegan and Sara: The Quin twins have "made everything different" for their new album, so we're looking forward to seeing their genre-hopping new pop personas come to life on stage.
5. Rodriguez: The '70s psych-folk "Sugar Man" has been resurrected (his death was rumored) and thanks to numerous reissues and one documentary, has his biggest audience yet.
6. Wu-Tang Clan: We've no idea who's going to show, but RZA's big talk in 2012 bodes well for an all-hands retread of 36 Chambers on its platinum anniversary. (Ol' Dirty Bastard hologram, anyone? Alternately, Michael K. Williams may be available.)
7. Grinderman: Nick Cave is here with his Bad Seeds, but he's also pulling his hyper-masculine side project out of ignominious retirement for a surprise set of crusty noise-rock.
8. Alt-J: For many, this will be their first opportunity to witness England's Mercury Prize winners — a singularly styled group of art-pop-folk-rock surrealists powered by vivid poetry.
9. Lou Reed: It's no Velvet Underground reunion, but in a way this is better; you never know what you're gonna get with old Lou (let's hope it's not the Metallica trash), which makes it fun.
10. Modest Mouse: It's been long enough since Isaac and co. accidentally (?) earned themselves a frat following; seems like a good time to revisit the moon, and maybe Antarctica.
10 THINGS THAT SUCK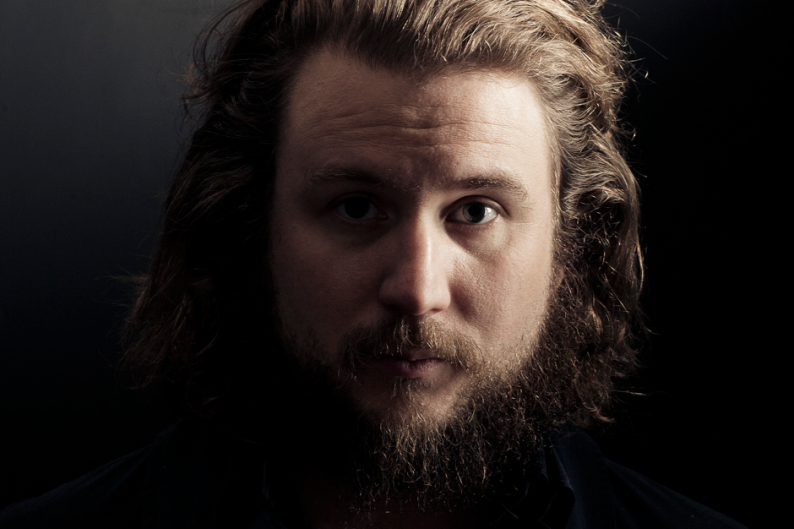 1. Headliner power: Blur (yay) and Stone Roses (meh) reunited already; Phoenix will be great, but they're a given; and the Red Hot Chili Peppers are, well, the Red Hot Chili Peppers.
2. No world music: Where's this year's bubbling son of Bob or Fela? Who's going to play the oud while the sun sets over the palms? Will we have nothing organic to dance to in the desert? (Primavera has Tinariwen, at least, and speaking of Spain…)
3. Primavera scooped 'em: The Barcelona fest dropped its lineup Wednesday, breaking the news that Postal Service, Blur, Wu-Tang, Cave, and others would be fair game this season.
4. No My Bloody Valentine: Oh, and Primavera Sound 2013 also has MBV, and Coachella doesn't, so that sucks, too. And Solange. And Killer Mike. And the Swans. And the Breeders …
5. …and the Knife: Yup, Europe gets the Knife while Coachella gets the gas face where the reunited Swedish dance dramatists are concerned. Cross your fingers that this changes.
6. Kurt Vile's billing: This masterful gentle folk god appears in far too fine a print on the poster, consigned to a slot between beat dude Hueratron and bluesman Reignwolf.
7. Jurassic 5: Sure, it's a "reunion," but it feels way too soon. As far as rap nostalgia goes, the zeitgeist is currently living in 1993. Where's Souls of Mischief when you need them?
8. Alex Clare: This is the guy with the Internet Explorer song ("Too Close") that you've already heard too many times — a slight big-name misstep in an otherwise strong EDM (etc.) lineup.
9. The Lumineers: We'd consider a folk reenactment battle (Civil War style, please) between these guys and Mumford and Sons, but on their own? No thanks. Of Monsters and Men too.
10. No holograms booked: Jokes aside, holo-ODB ain't gonna happen, so it's time to start looking into other options. Perhaps the artists that Primavera nicked can circumvent contractual obligations by appearing only virtually.

10 UNDERDOGS TO SEE
1. Dog Blood: Skrillex and Boys Noize's "terror band" – gnarsty beats, bro.
2. Youth Lagoon: Bedroom dweller finds his stride via psych-pop strange.
3. Father John Misty: Classic L.A. Americana delivered with serious sneer.
4. Trash Talk: No-nonsense hardcore from Odd Future's guitar corps.
5. The Evens: Fugazi's Ian MacKaye turns 50, slays post-punk yet again.
6. Julio Bashmore: One of Toroy Moi's favorite U.K. house revisionists.
7. Lord Huron: Band of Horses go on vacation; lush and swoonable.
8. White Arrows: Old souls with new tech spinning tropi-pop dreams.
9. D?M-FunK: The Spirit of South L.A., from electro to gangsta to backpack.
10. Hanni El Khatib: A shit-kicking garage greaser with badass hooks.