Walton Goggins spent 2012 living in the past, first as a feckless, but pivotal, Democratic congressman in Lincoln and then as Leonardo DiCaprio's ruthless aide-de-camp in Quentin Tarantino's slavery-era action flick Django Unchained, which hits theaters on Christmas Day. Goggins, 41, who will step back into the fictional present when FX's Justified returns for a fourth season this spring (he plays repentant ex-con Boyd Crowder), spoke about the music that shaped his life.
What was the first concert you attended?
My father took me to see a band called Mother's Finest. They were a Georgia regional band and had a soul-funk sound. Their big song was called "Baby Love." I've had several people over the course of my life call me Walt Baby Love because I loved that song so much. I was probably nine years old, so not a bad first concert.
Did you and your dad go to a lot of shows together?
Wait! I have to retract my previous answer! Are you ready for this? My first concert was B.B. King at probably three years old. My aunt used to do publicity for him, so I grew up going to his shows. It was a pretty good deal, buddy. I'm a friend of B.B.'s, in that he's a de facto kind of uncle now. I've seen him upwards of 60 times. For my 14th birthday, he let me go on the road with him. I travelled from Birmingham to Atlanta being a roadie, taking food orders and stuff. It was so cool, man.
What was the last concert you attended?
I was filming Django in New Orleans and I got to see the house band at Preservation Hall there. That's not a bad last concert. It was close to the last night I was down there and I slipped out. It was a great evening.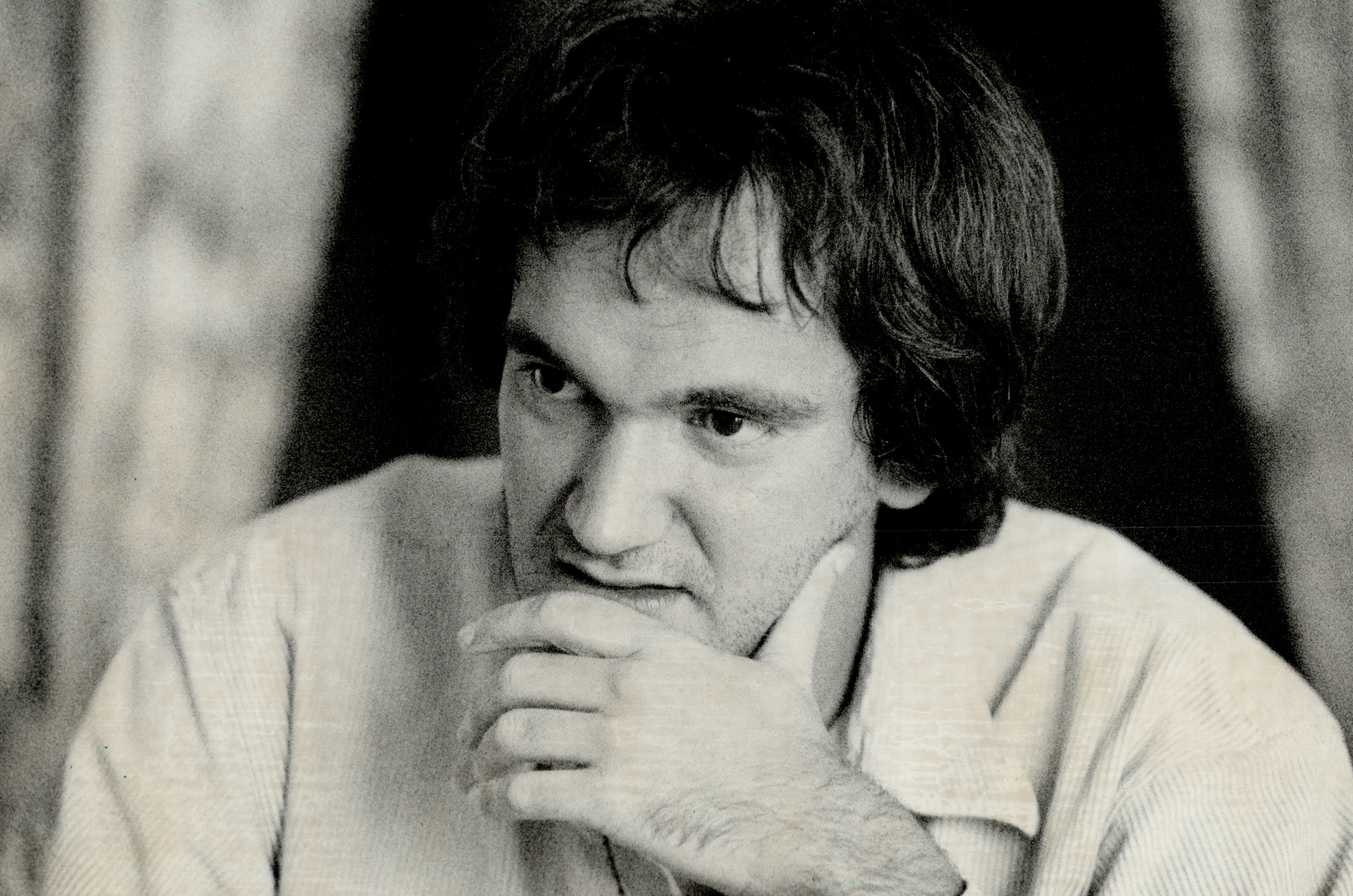 What was the first album you bought with your own money?
It was Heart. Dog & Butterfly, baby! I sang [the title track] over and over and over again. I still know every word to that song.
Whose music has helped you over a breakup?
I'm a lover of sad music. I'm a lover of rain and sad days. I kind of get mired in the dark side of life. It makes me happy. I like to experience someone else's pain through song and for me no one gets it like Ben Harper. Ben Harper, for me, is the closest thing I can have to chocolate chip cookies on a bad breakup day.
Who had the best taste in music on the Django set?
Tarantino. Well, Quentin and our set decorator Darren Patnode. Darren's such a music aficionado and a quiet guy who is very serious about his job and his music. First time I met him, I was saying, "This guy's going to be playing here and this guy there and have you heard of this guy," and he just says, "Walton, I have over 365,000 songs. I can listen to music for the next five years and never listen to the same song twice." I said, "You got a fucking problem, man! We're gonna send you to Music Downloads Anonymous!" Darren is second only to Quentin. Quentin's love and appreciation for music is so, so deep.
What was the last thing you listened to before going to bed and the first thing you listened to when you woke up?
Last night the last song I listened to was "I Must Be High" by [Houston rapper] South Park Mexican and this morning I listened to NPR — Morning Edition. I went from South Park Mexican to the NPR Morning Edition theme song: That's a pretty good mix!
If you could curate a music festival and could put anyone on the bill, alive or dead, who would you pick?
Again, echoing my thing for being in love with all things sad and poetic and rocking at the same time I would go with Ben Harper, Damien Jurado, Micah P. Hinson, Patterson Hood and the Drive-By Truckers. For good measure I'd throw in Dr. Dre or Notorious B.I.G. For the closing set to finish — that last bite of cheese, that last sip of wine—I'd throw in some [deceased Appalachian folk musician] Roscoe Holcomb. I don't know where you'd hold that concert, but I bet it would sell out.
What's your go-to karaoke song?
"So What'cha Want" by the Beastie Boys. It puts everyone in a good mood. You don't really have to sing. As long as you get that main verse right — [sings] "So what'cha, what'cha, what'cha want" — everyone gets dancing and they think you killed it! Everyone's like, "You know Walton's pretty good, he's a pretty good singer."