This desire to genre-hop and explore the porous borders between seemingly disparate style places Alt R&B right in line with the forever-remixing world of the Internet. An increased focus on utilitarian dance music, a free culture enabled by Soundcloud, and the Internet's desire for constant content has remixes back in the dialogue, if only to flesh-out RSS feeds and provide another component of hype. There is a made-in-Italy 12-inch of Frank Ocean's "Thinkin' 'Bout You," that houses a bunch of genre-exploding remixes jacked from the web. There are countless remixes of "Adorn," from post-dubstep and bass-music producers in Europe, broadening these artists' appeal and giving them some added relevance.
The interest in American R&B by U.K. bass explorers has been apparent for awhile now. Joker's "purple sound" production nodded to Timbaland's pop return in the mid-2000s, and Burial's "Archangel," off 2007's Untrue, sloshed Ray J's "One Wish" around until it was almost unrecognizable. Remixes by Los Angeles twosome Nguzunguzu merge the hypnotic qualities of '90s R&B with the experimental sounds of electronica and dance-floor fury of more regional styles. The group's edit of Monica and Brandy's "The Boy Is Mine" loops the synth-harp intro into a minimalist meditation. Alt R&B suggest a fresh canvas for these remixers, giving them both a more patiently paced and current music to flip, so they don't constantly have to crank up the past to move the crowd.
There is a separation between certain Alt R&B artists (Holy Other, How to Dress Well) who market themselves to an indie-blog audience and release records on indie-rock labels, and someone like Miguel, who has always resided on a major and will upload a mixtape to DatPiff (which traffics primarily in hip-hop). Still, their connection is clear in terms of aesthetics and sonics. The only current indie R&B act who seems ready to compete with Alt R&B's major players is, inexplicably, the one with the least amount of buzz: Miami's Steven A. Clark. His F.U.C.K: Fornication Under Consent of the King is comfortable with unabashed hooks and confidently clean production, yet there's also a confessional, rambling young man in there too who keeps the music singular.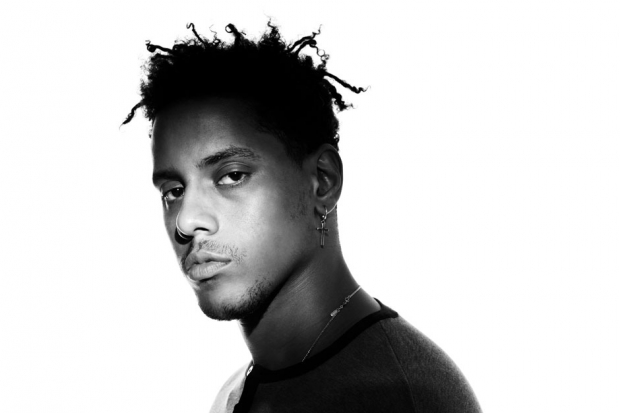 An unlikely bridge between Alt R&B's mainstream and its more indie-experimental strains is Solange Knowles. Like Ocean and Miguel, Solange was held back by major-label expectations—the onus of being Beyoncé's sister couldn't have helped, either—but she's slowly struck out on her own, most notably with a cover of the R&B-informed indie track "Stillness Is The Move" by Dirty Projectors. Her approach has been, like the best work of Ocean, the Weeknd, and Miguel, deeply individualist and steeped in history. She replaced the song's broken blues riff with a sample of Isaac Hayes' "Bumpy's Lament," best known as source material for Dr. Dre's "Xxxplosive" and Erykah Badu's "Bag Lady." It blew up on the blogs, but it stayed there, in part because Knowles' label kept taking it down.
More recently, Solange became the go-to R&B singer for indie dudes, appearing on "Equal Dreams," the single from ex-Chairlift member Aaron Pfenning's project Rewards, and the freestyle-tinged "When the Night Falls" by Chromeo. She also, quite famously, brought Jay-Z and Beyonce to a Grizzly Bear concert back in 2008. People always mention Jay-Z at that Grizzly Bear show as an elevation of indie-rock's relevance, but it now seems like an Alt-R&B flashpoint, as well, when the cool little sister showed the pop-star elders her new world.
Knowles just released True, a decidedly cool and eclectic record on Grizzly Bear member Chris Taylor's label, Terrible, striding confidently out of the interesting-enough R&B excursions of the indie scene and tapping into Alt R&B's liberating anti-formula. She wildly colors inside of the lines of black pop history, invoking hooks from HI-NRG, Whitney, and '90s Mariah over production that shuffles and lurches with the foggy tendencies of chillwave.
Along with Knowles and Jessie Ware, several other female artists — ex-Diddy-Dirty Money member Dawn Richard, Yelawolf siren Nikkiya, Syd of Odd Future and her group the Internet — have contributed to the Alt-R&B movement. Even blockbuster black female pop — from Beyonce, whose 4 was shockingly restrained and retro, and Rihanna, whose Unapologetic is filled with grim, stiff-upper lip ballads and Weeknd-ish noise — seem to be tapping into Alt R&B. The past decade, though, is marked with bold female artists whose vision of R&B was too expansive for them to hang around the charts for any extended period of time: Kelis, Keyshia Cole, Jazmine Sullivan, and Marsha Ambrosious, just to name a handful.
But predominantly, Alt R&B is a male phenomenon, evoking the '70s and '80s where men could be more personal and vulnerable, or even androgynous, rather than feeling they have to hew to feckless fuck-and-run boasting or tedious double-standard commentary. Over the past 20 years, R&B often has been sold as music for men to simply tolerate, but plenty of young guys relate to, say, Frank Ocean's in-over-his-head Coachella tale of "Novacane," or the quirky apology that opens up "Thinkin' 'Bout You": "A tornado flew around my room before you came / Excuse the mess it made, it usually doesn't rain / In Southern California, much like Arizona / My eyes don't shed tears but, boy, they pour when I'm thinkin' 'bout you."
The Weeknd's three mixtapes detail a lothario's descent into indulgence, and deconstruct R&B and hip-hop's quasi-rape fantasies in which plying women with alcohol and drugs and telling them whatever they want to (supposedly) hear is viewed as "sexy." Tesfaye critiques this scenario by upping the level of cruelty and menace, pushing the music into territory that makes everyone uncomfortable. Miguel can be a jerk — he has songs called "How Many Drinks" and "Pussy Is Mine," as in, all of it — but he often sounds lost or hesitant or shy. And his artistic rebirth is imminently relatable for anyone figuring out who they are as they move through their twenties. You can hear him evolving on each release.
Alt R&B's arrival now seems inevitable. After a decade of fascinating male and a female voices being pushed out of the industry, artists are kicking back thanks to the Internet, knowing they have nothing to lose. The kind of indulgences and quirks that once would have been excised are now essential to the personalities of Alt R&B: Frank Ocean, whose mere existence is an affront to a music industry that has no idea what to do with a cute, ambitious R&B singer who admits he doesn't only like girls, plus interrupts his gorgeous album with the ambient noise of watching TV and playing video games; the Weeknd, a nihilistic stranger more disturbing than appealing, who releases way too much music; or Miguel, a seeming major-label puppet who now covers the Zombies for a minute-and-a-half backed by liquid synthesizers, just because.
The music of Alt R&B is a wide-open collection of instruments, production tricks, and strange ideas, cribbed from both the far corners of the Internet as well as the mainstream. Alt R&B eagerly strips pop songs for their best parts and enlivens the result with a rocky, complex personality that Usher or Trey Songz is not comfortable exploring over an entire album. Instead, this is R&B without limits or inhibitions. It's R&B that is free.