The Year In Taylor Swift
For Taylor Swift, the past 12 months have been the moment when the always crossover-hungry country singer finally and unabashedly embraced pop. She also issued what should be her ultimate statement on angry post-breakup songs, so she never, ever has to record one again (we hope — if only for her own sake!).
1. The Year In Taylor Swift
1/11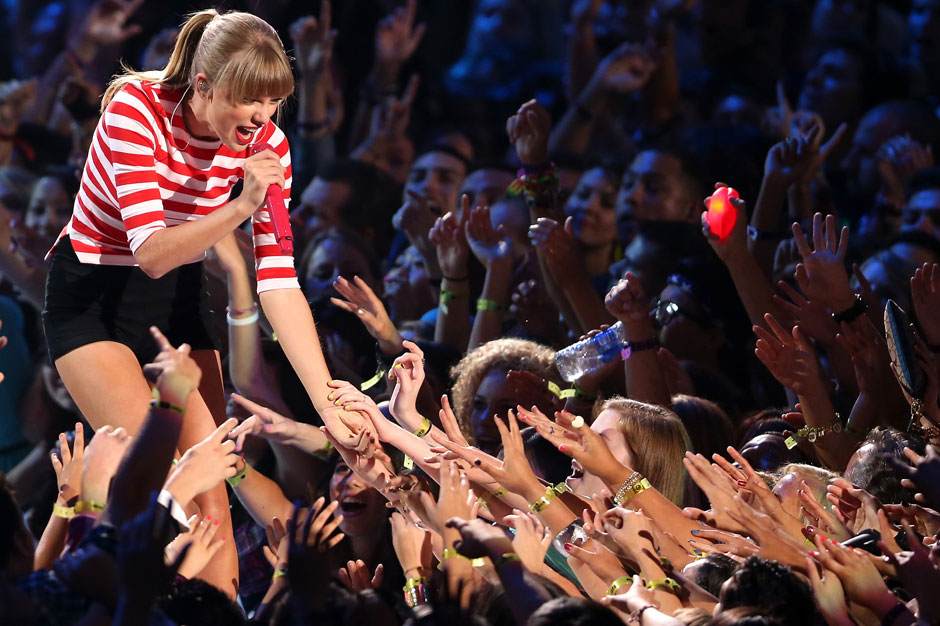 2. February 12 - The 54th Annual Grammy Awards
2/11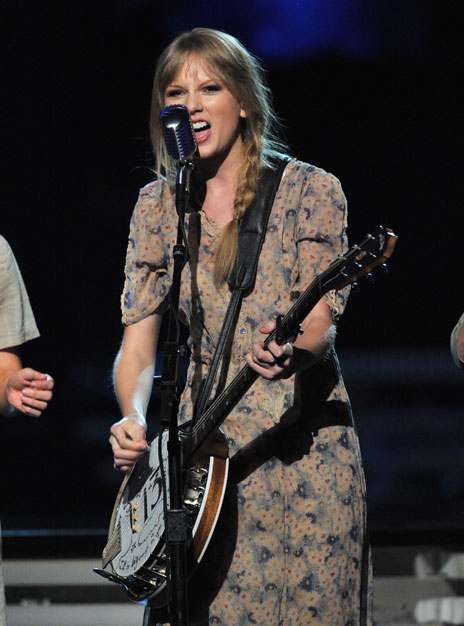 Swift's 2012 really revved up at an awards ceremony devoted to honoring albums from 2011 and earlier — yup, the Grammys. In a Depression-chic dress foreshadowing her Hunger Games soundtrack work, she drove straight into Speak Now's banjo-led assault on bullies everywhere, "Mean." Perhaps not coincidentally, the Grammy telecast was the same occasion where, a year earlier, the online pundit who claims "Mean" is about him savaged Swift's shaky singing.
3. March 20 - The Hunger Games Soundtrack Is Released
3/11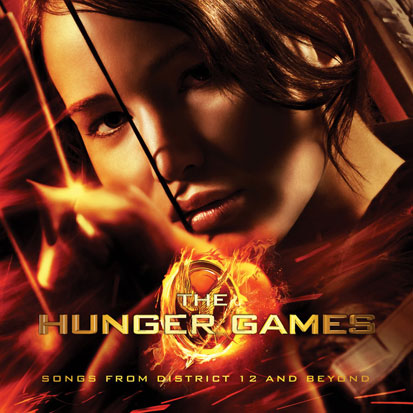 Those predicting Swift's 2012 on the basis of her two songs on The Hunger Games soundtrack (where she appeared alongside Arcade Fire, the Decemberists, and many others) might've come to two markedly different conclusions. "Safe and Sound," her collaboration with the Civil Wars, was a bluegrass-flecked acoustic lullaby matching the movie's Appalachian setting, while her solo turn "Eyes Open" was a rocked-up power ballad in the key of Kelly Clarkson.
4. April 1 - Academy of Country Music Awards
4/11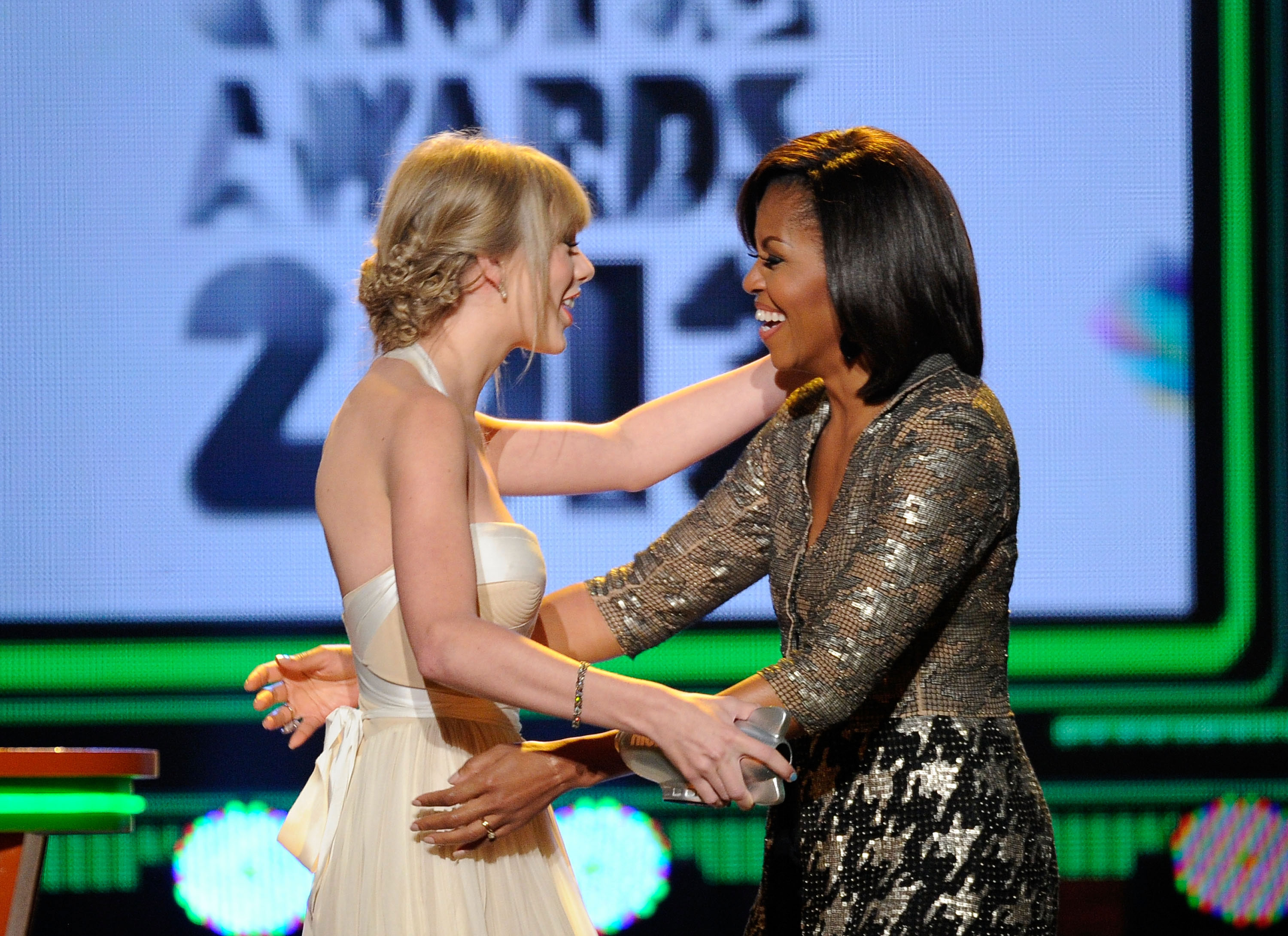 Holding off an attempted Kanye West-style upstaging by facepainted interlopers KISS, Taylor Swift ruled over the ACMs as Entertainer of the Year, thus reaffirming her genre bona fides — for now (by November's Country Music Awards, she went home trophy-less). A night earlier, the staunchly apolitical singer received a Nickelodeon Kids' Choice Award presented by First Lady Michelle Obama.
5. May 22 - B.o.B Collaboration "Both of Us" Tells the Tale
5/11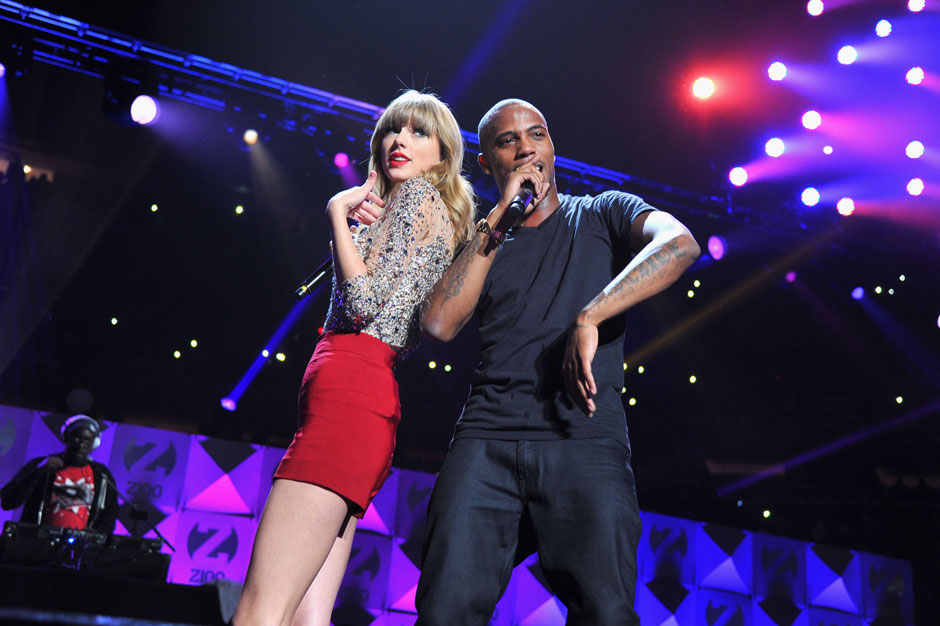 How would Jeff Foxworthy put it? If you collaborate with Ke$ha producer Dr. Luke on a by-the-numbers underdog tribute that features Atlanta rapper-singer-cipher B.o.B (who would work with anyone if he thought it'd give him another "Airplanes") then... you might be a pop singer.
6. August 23 - "We Are Never Ever Getting Back Together" Arrives
6/11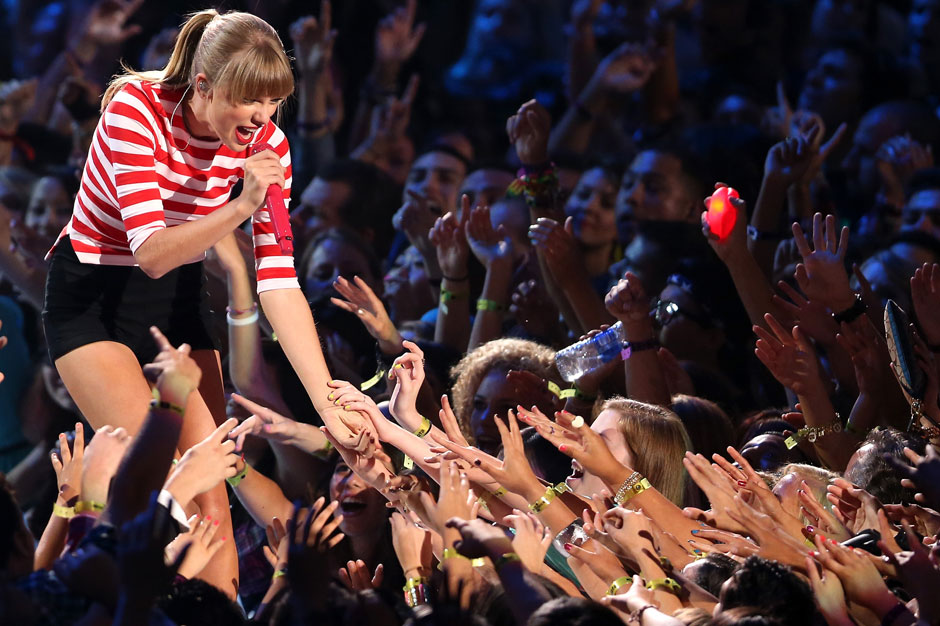 The first single from Swift's fourth album Red is pure, glorious bubblegum. "We Are Never Ever," a collaboration with Swedish teen-pop wizard Max Martin, boasted a sassy spoken-word section, and accomplished so much all at once: ditched any country-purist streak once and for all, mocked misguided hipster snobbery, and smashed Ke$ha's record for biggest digital sales week ever for a song by a woman. She then performed the groundbreaker at September's VMAs.
7. October 9 - "I Knew You Were Trouble" Wubs Into Our Lives
7/11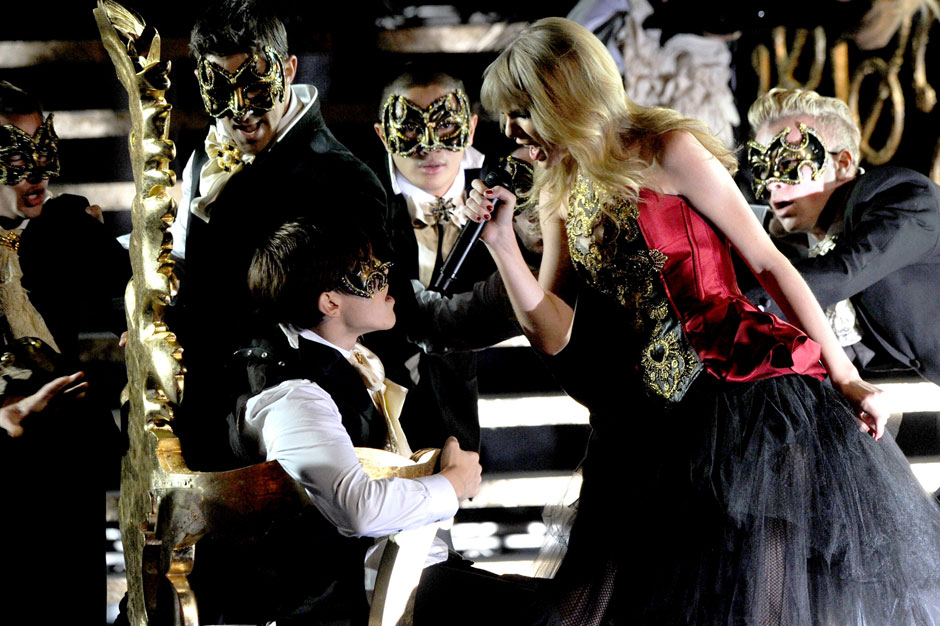 The word "dubstep" had been floating around in association with Red for almost a month when "I Knew You Were Trouble" (seen above being performed at American Music Awards in November) came out on iTunes. In the end, the wubs were almost incidental, but the archetypally Swift-ian twist of the knife in her analysis of a coldhearted womanizer helped make this SPIN's No. 34 song of the year.
8. October 23 - "Begin Again" Video Est Ici!
8/11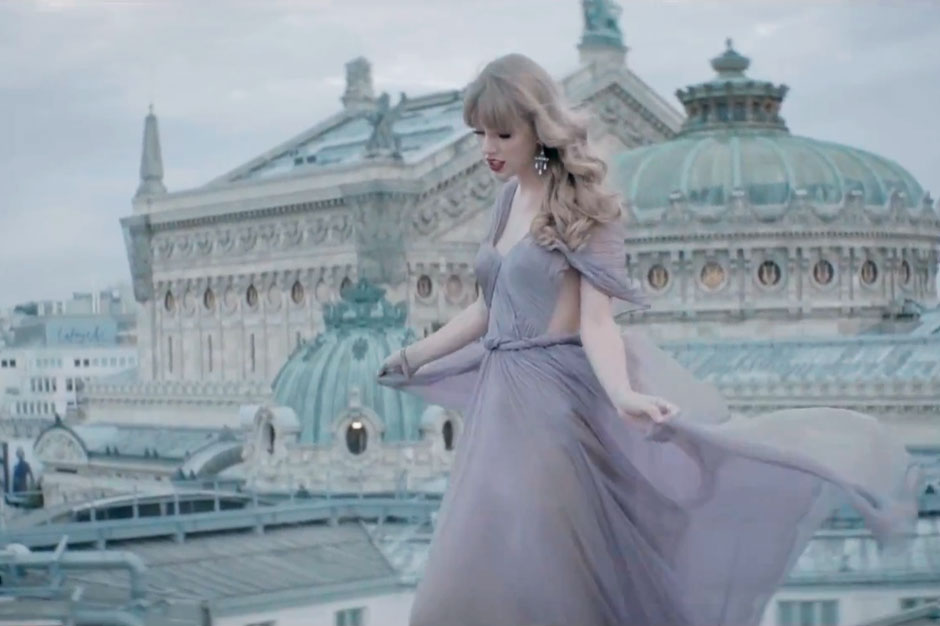 "Begin Again" is Red's most heart-wrenching song because it's the one where Swift's narrator moves on from all the creeps she's never going to get back together with — and moves past the EDM moves elsewhere on the record — to embrace her laid-back inner James Taylor-Joni Mitchell nerd. The video, which Swift described as a "love letter to Paris," perhaps unconsciously serves as a contrast to Adele's Paris-set "Someone Like You" clip. As we wrote at the time, Swift's version is proof "that sometimes it lasts in love, after all."
9. October 31 - Red Sells 1 Million Copies in a Week
9/11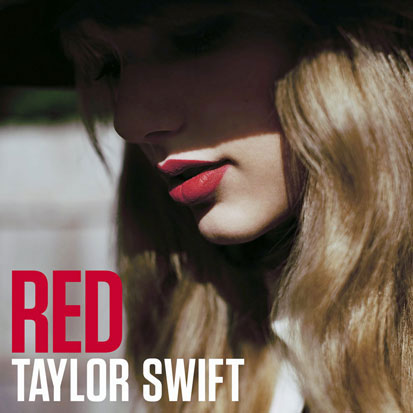 Taylor Swift didn't just grab the No. 1 spot on Billboard's Top 200 albums chart. In its first week, Red sold 1.21 million copies, beating out every album's first-week sales going back to The Eminem Show's haul in May 2002. As an aside, "Ronan," a cancer-themed single that actually cracked the country chart, was left off the record.
10. November 11 - Swift Takes the MTV European Music Awards
10/11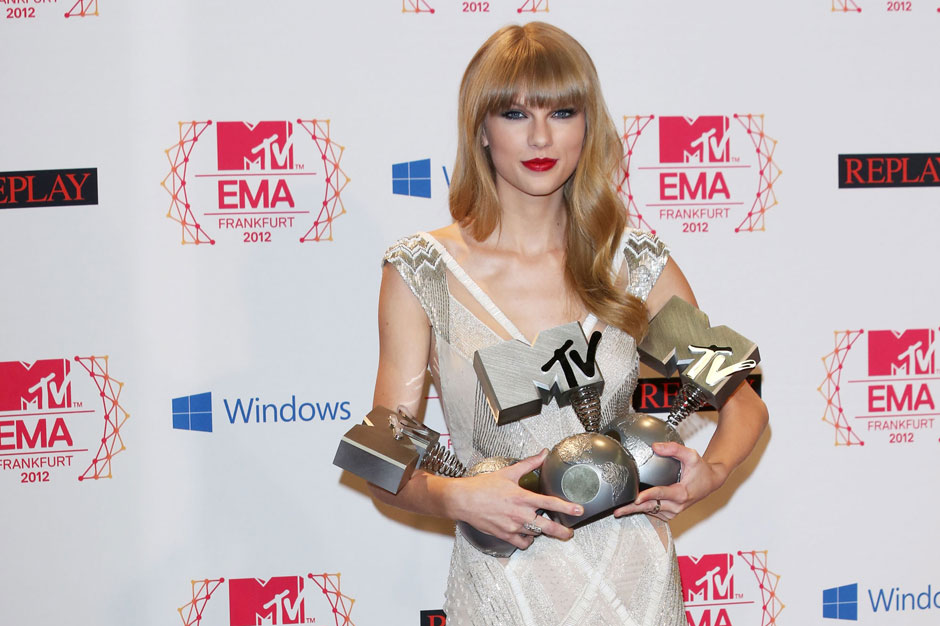 How many country stars can honestly say they're big in Europe? Swift tied Justin Bieber for most wins at this year's MTV EMAs. How many stars of any genre can honestly say they're as big as Bieber anywhere?
11. December 5 - The 55th Annual Grammy Awards Nomination Concert
11/11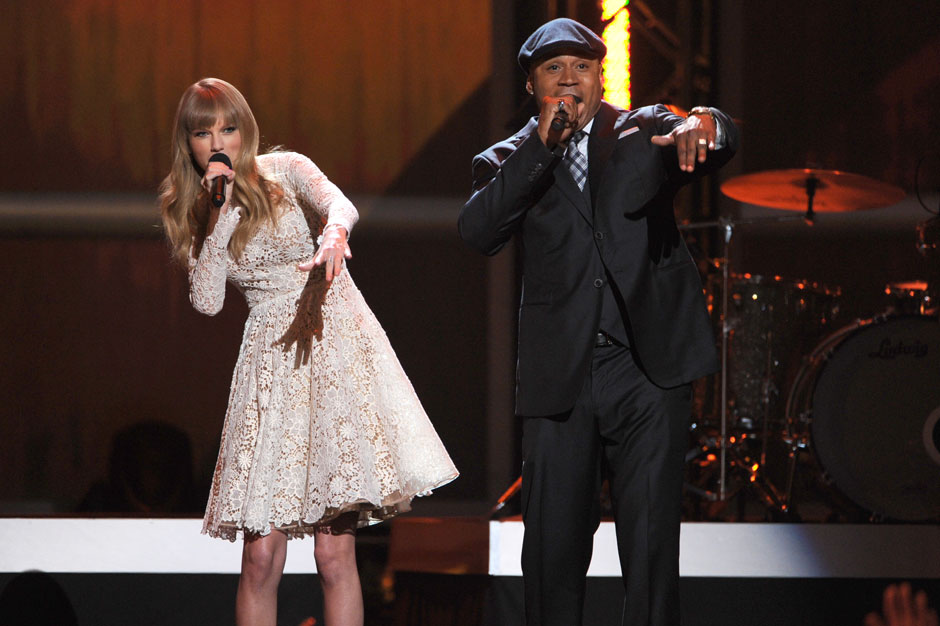 The Grammys again, though just the nominations this time. Red won't be eligible for an award until the 2014 ceremony, but Swift co-hosted the annual reading of the names of contenders with LL Cool J. She collaborated with T-Pain once before for the CMT Music Awards (and has covered Eminem's "Lose Yourself" in concert), so playful forays into hip-hop aren't unusual for her. But beatboxing on the same tune she sung at the Grammy telecast in February was a fitting demographic-spanning move for 2012's biggest pop success.