Style in 2012: The Year Memes Hit the Streets
Style's been trending webward for a decade now, but 2012 was the year the memes really hit the streets. Tumblr reblogs and Pinterest boards actually shifted the way IRL kids dressed in a sort of moebius strip that stretched from candy-raver throwback jams to carefree beach beauties (not to mention the entire sordid Internet life, death, and resurrection of #seapunk). Meanwhile, music and fashion continued to bleed into each other's DNA, and while some looks (Danny Brown in cowboy fringe) were better than others (Gwen Stefani and Karlie Kloss as "Native Americans"), we thanked the ghost of Nicholas Ghesquire that musicians kept their clothing interesting. Here, the year at a glance.

Style in 2012: The Year Memes Hit the Streets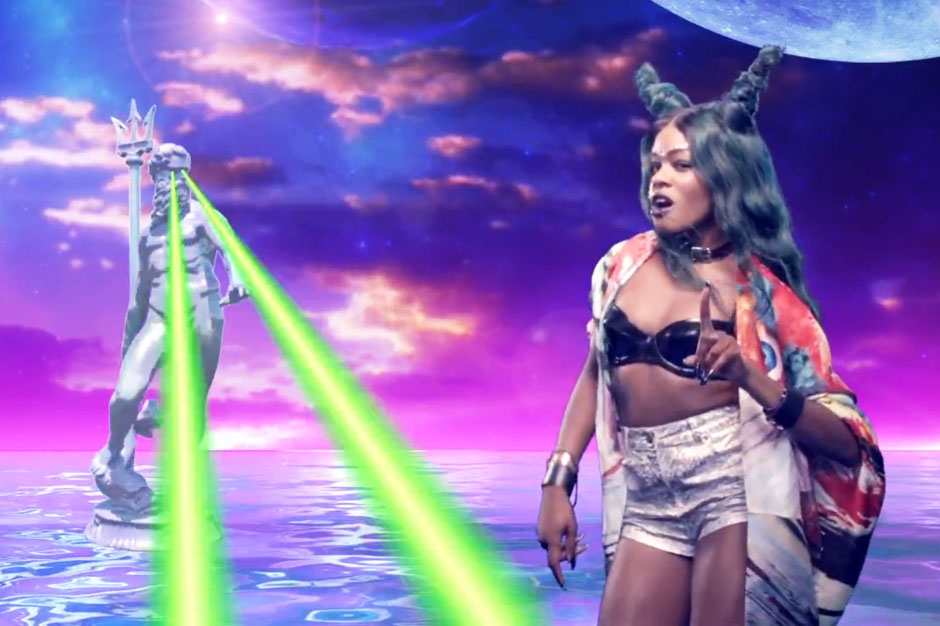 '90s RAVE/GOA/TRANCE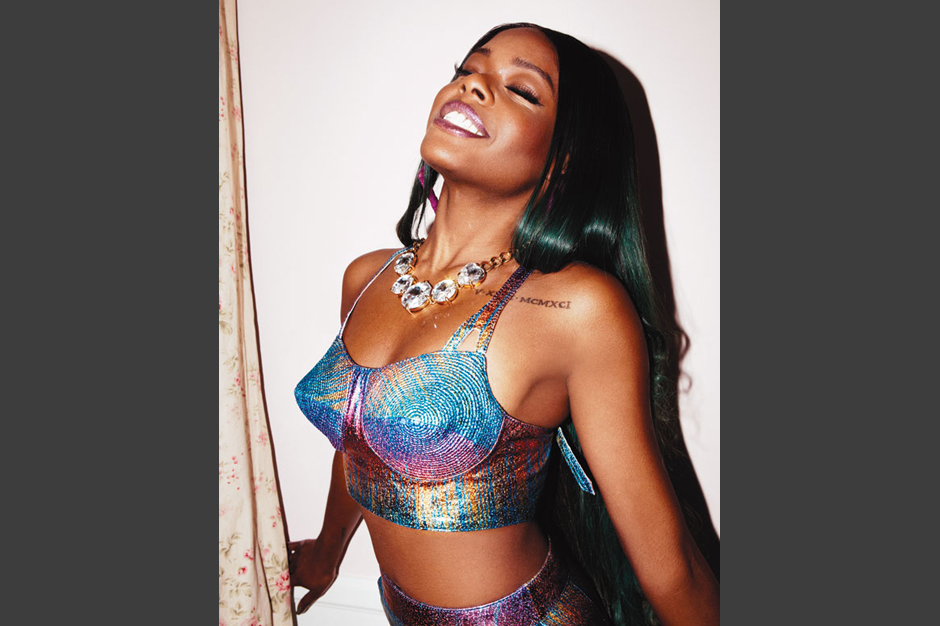 While beloved British designer Ashish mined his raving youth with batik'd Buddha skirts and shorts in yin-yang sequins, young pop stars across the spectrum reminisced about their own experiences, whether they had them or not. Maybe the most extreme example of this came via Brooke Candy as featured in Grimes' "Genesis" video, in orthopedic Club Kid platforms, a hot pink Juggalo weave and a silver superhero outfit ripped straight from Love Parade '98. Grimes herself was a major perpetrator of the Eat/Pray/Roll style, sporting blonde hair mud-molded into temporary dreads and donning a fashion bindi whenever she felt the urge. Meanwhile, Azealia Banks copped Naomi Campbell's crop-top Limelight looks, Katy Perry's whole life-steez is that of 21st century candy raver, and last month, even Lady Gaga hopped on the train, doing ill-advised white dreads that closed the gap between hippie at a Paul Van Dyk weekender and Al Jourgensen from Ministry.
BALENCIAGA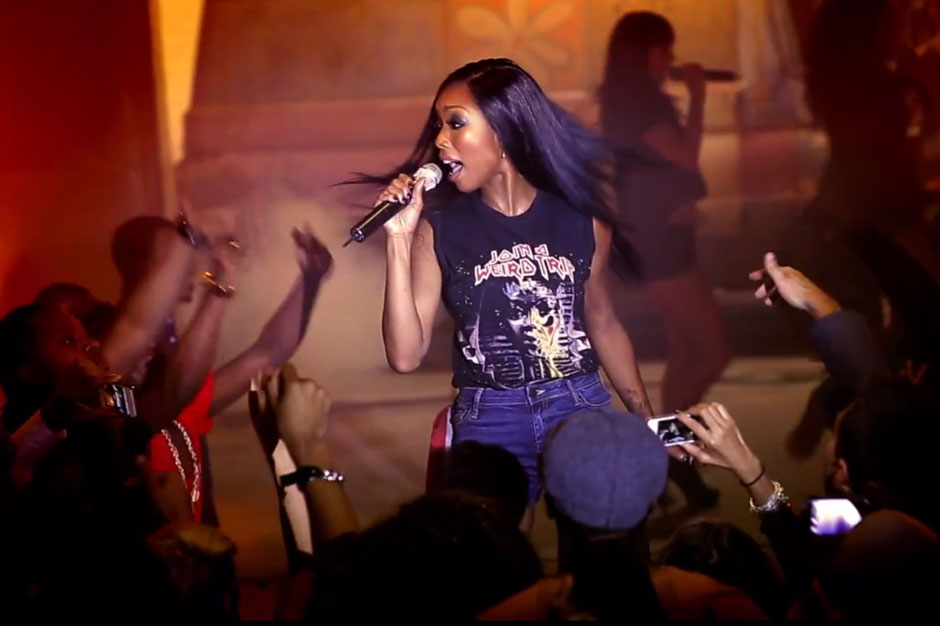 While Madonna tried to convince everyone her experimentation with Ecstasy was in full flush, even at 54, she certainly wore her MDNA tour ensembles with the grace and class of someone deeply influenced by Nicholas Ghesquire, the head of the storied label who shook the fashion world this autumn when he announced his departure. Clad in structured, all-black-leather military jumpsuits and dominant neck- and shoulder-lines designed by Arianne Phillips with an intense Ghesquire vibe, Madonna underscored that Balenciaga's never been out of style. This year, Brandy wore Ghesquire's $295 Egyptofunk tee in her "Wildest Dreams" video, while K-pop phenoms 2NE1 went Balencia buck in their 2011 "Lonely" video, showcasing the designer's beloved rocker bent — a polished, timeless look that combined classic and rebellious like no other. Meanwhile, after de rigueur streetwear designer Alexander Wang was appointed the new creative director of the label, many in the fashion world fretted that the label's CEOs chose commerce over artistry. Surely Wang will bring his cool factor (New York magazine just ran a piece lauding him for his conceptual afterparties), but as talent goes, he's not yet shown audiences he's in the same time zone as Ghesquire. That could change when he debuts in Paris this spring, but nevertheless, call it the end of an era.
SEA GRUNGE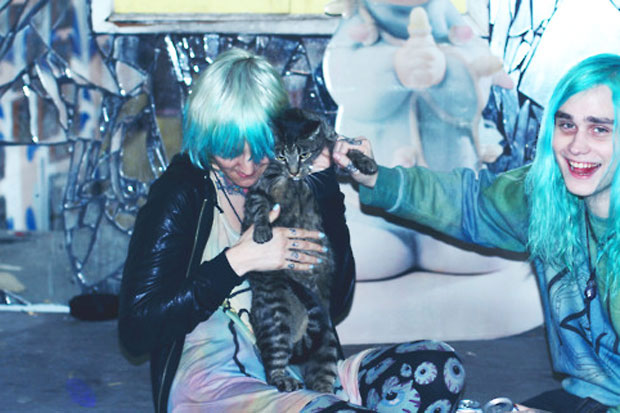 "Seapunk" is the official term for this fake genre @LilInternet invented courtesy a wacked-out dream, but when the Tumblr tagteamers ran with it, stylistically it became more sea grunge, pairing wetsuits and other aqua elements with the slovenly grease of the incessantly relevant 1990s. Self-appointed seapunk protectors Zombelle and Ultrademon nailed the posterdudes look by taking the coral reef to the alleyway. But as it upstreamed over the span of the year, we ended up with Ms. Mermaid herself Azealia Banks in seashell bras and watery-effect Jeremy Scott pencil skirts. Finally, seapunk hit point break when Rihanna ignited the tiniest-ever web fracas by posing (in Timbs and camo) in front of a .giffy green-screen. Guys, it's chill, there are enough Aquasocks to go around.
BEAST COAST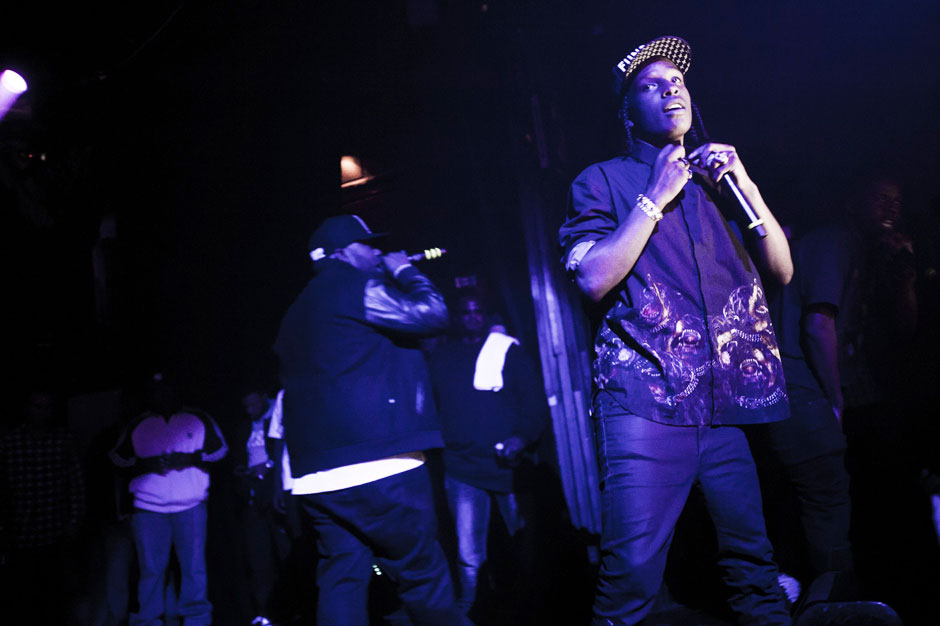 Over the past year and change, the emergence of A$AP Rocky as a style icon has changed the landscape of hip-hop cool, particularly within fashion-capital New York City. The rapper's embracement of more avant-garde designers like Rick Owens and Riccardo Tisci has transformed rap's label-bragging game into a micro-niche affair, a fascinating transition from "My Adidas" to "my eBayed limited edition Jeremy Scott for Adidas transparent-glow wing highs," et cetera. Of course, you could first blame Kanye West, with his Margiela namedrops and Givenchy leather kilts, but it's the bold, refined taste of the new generation that is rendering the streetwear hankering of yesteryear obsolete.
DANNY BROWN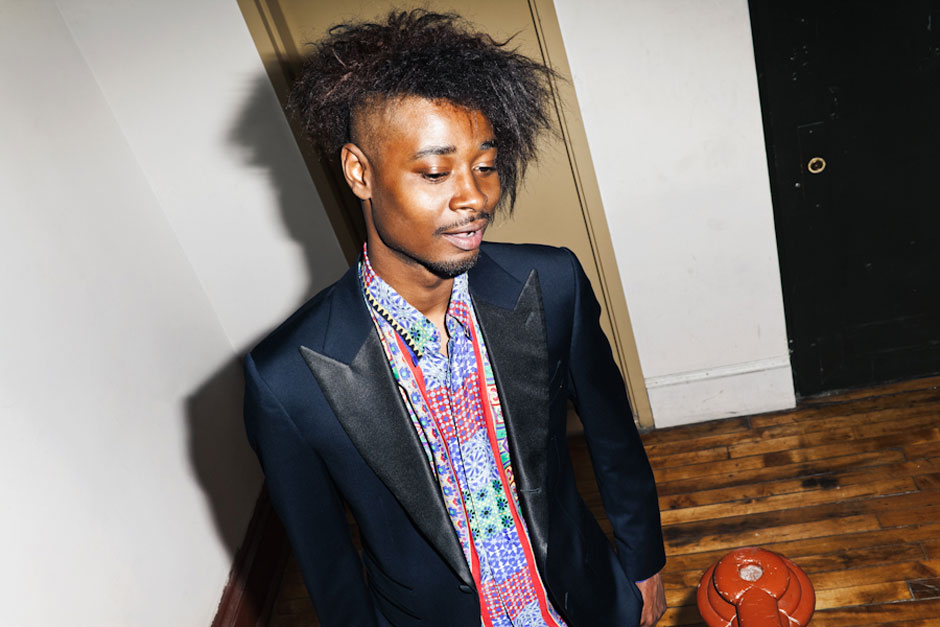 Even though Brown appeared in Mark McNairy's lookbook and runway show this year, and is known to rock other higher-end labels like Etro and Versace, this man deserves his own category simply because no one does it like him. The high point of this year was his fearless pairing of cowboy-boot sneakers, fringed country-singer shirt, and football pants at SXSW in March, but he also blew up the rest of the festival circuit, including a beachside-in-Montego Bay look for Bonnaroo — we call that "literal resort" — and a smoking towel at the Gathering of the Juggalos. Danny Brown, do not ever change.
Danny also does moto jackets like no other. Here are some by All Saints.
KENNEDY ASPIRATIONAL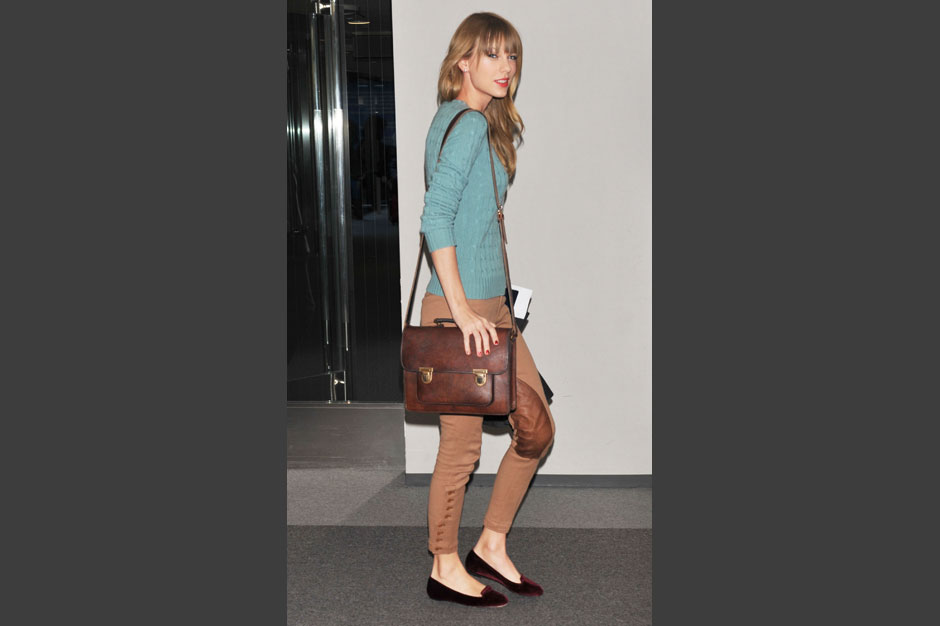 Taylor Swift is the clearest example of this look, but it's more than a play on her dating life: the vacationing Jackie Kennedy style she favors bled its way off Hyannis Port and into the lexicon of young good (and bad) girls everywhere. Her easy, feminine style was a classic silhouette that was accessible to imitate: she took to the streets in Current/Elliott pedal pushers and to the beach in vintage-inspired polka dot swimwear. And her hankering for circle skirts with fitted bodices came in every shade of bombshell red, in perfect synergy with her album title. Meanwhile, Lana Del Rey tailored her "National Anthem" video to her own Jackie vibes, not to mention the angora sweaters she proffered in her smoldering H&M ads, a fantastical silver-screen star in the making.
Whether you're trying to look like Tay Tay or Jean Seberg, Lacoste LIVE has an endless palette of striped shirts.
BOHO BEACH BABE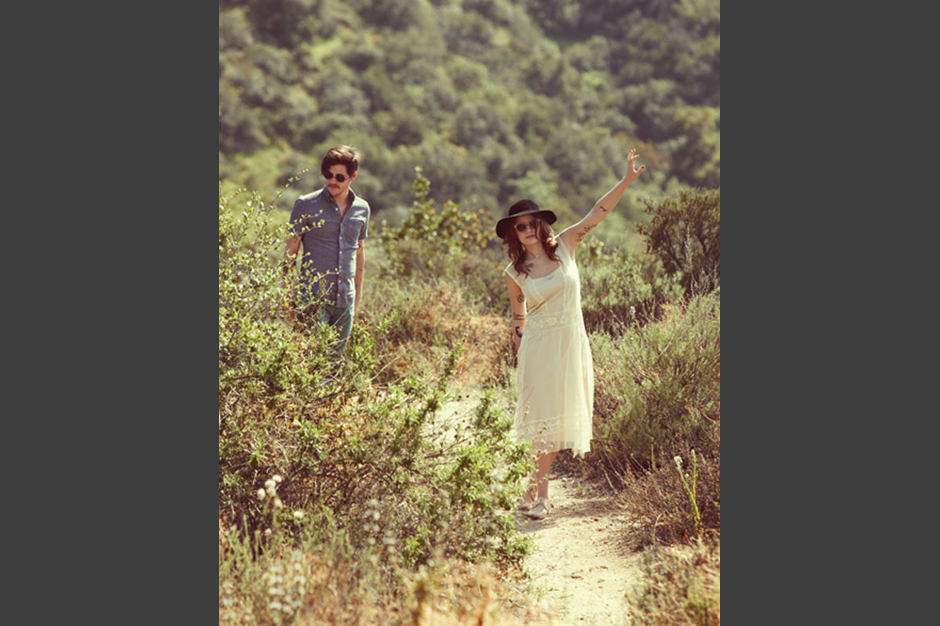 This trend will only dissipate when Los Angeles falls victim to the San Andreas fault, and as ever, the look's big kahuna is Best Coast's Bethany Cosentino. Between her adoration for the boho ruffles of designers like Rachel Comey and her own line for Urban Outfitters — which included her own favorite silhouettes like crop tops and breezy trouser shorts — the Malibu sunset look held strong among carefree, unfussy indie girls, and was pushed along by the mini-florals and loose-fitting casuals of the grunge revival.
Don't forget to block those baby blues with Monsieur Ray-Ban!
NATIVE/FIRST NATION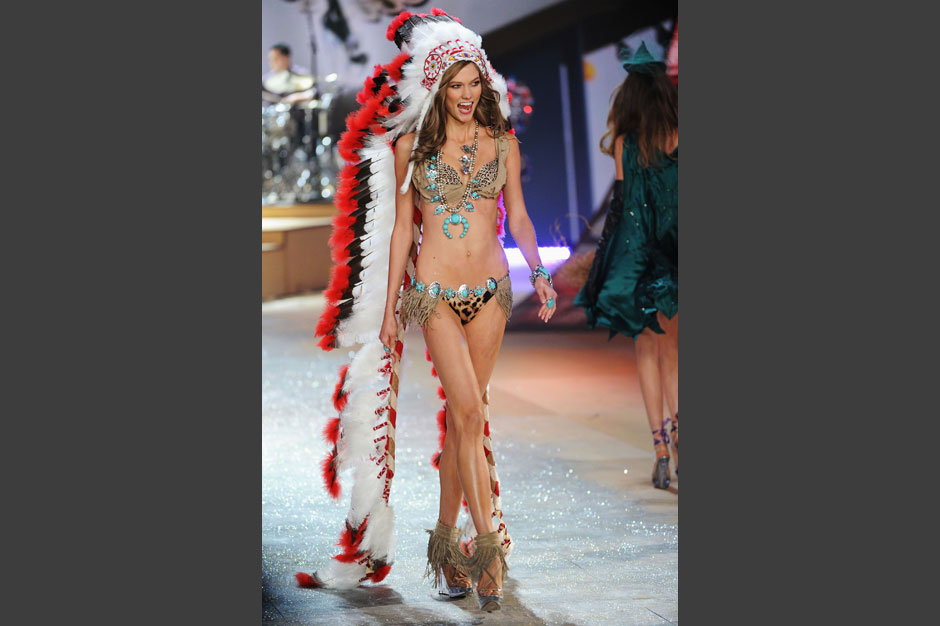 Beyond the never-ending Instagram stream of white girls wearing headdresses at Coachella, it was disturbingly in vogue this year for misappropriation of Native American tradition, between No Doubt's redacted "Looking Hot" video and Victoria's Secret's regrettable, stripper-of-the-great-plains runway look. That plus last year's "Navajo" pattern scandal with Urban Outfitters and the triply unfortunate headdress-skull trend... yikes. Fortunately, there were other ways for first nation fetishizers to show their love, like copping merch from stellar Ottawa production crew A Tribe Called Red, or copping original styles direct from Native designers and artists. Also just stop doing that, guys.
SECRET SNUGGIE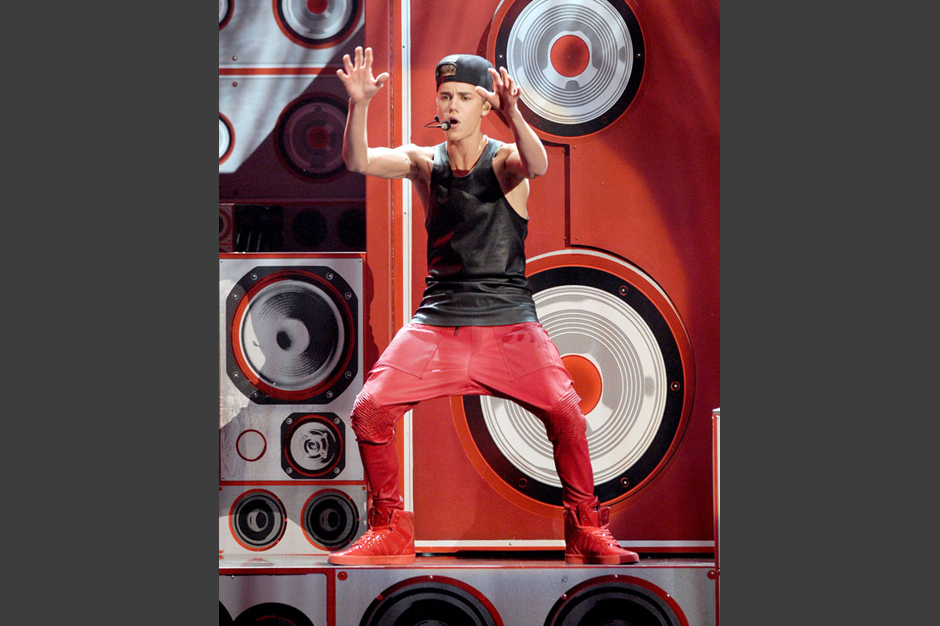 Giant, anti-structured frocks and dresses are everywhere. Some are in the spirit of classic Japanese design houses like vintage Issey Miyake and Commes des Garcons; some are actually Commes des Garcons. Women in major fashion cities are walking around looking like Gustav Klimt. Meanwhile the Henrik Vibskov-inspired dropcrotch has, years on, finally hit critical mass, most recently at the American Music Awards, with PSY and Hammer doing the harem trou while Justin Bieber tries to go V-Files. Almost anyone can look great in a deconstructed and/or shapeless piece, and here is the reason: we are all basically wearing snuggie blankets in the street and calling it next-level. Embrace it! Even Biebs' leather inseam approximates the malleable pleasantries of sitting on his lambskin couch and watching six hours of Dexter in a row. Lord willing, this style will never end.
PATTERN EXTRAVAGANZA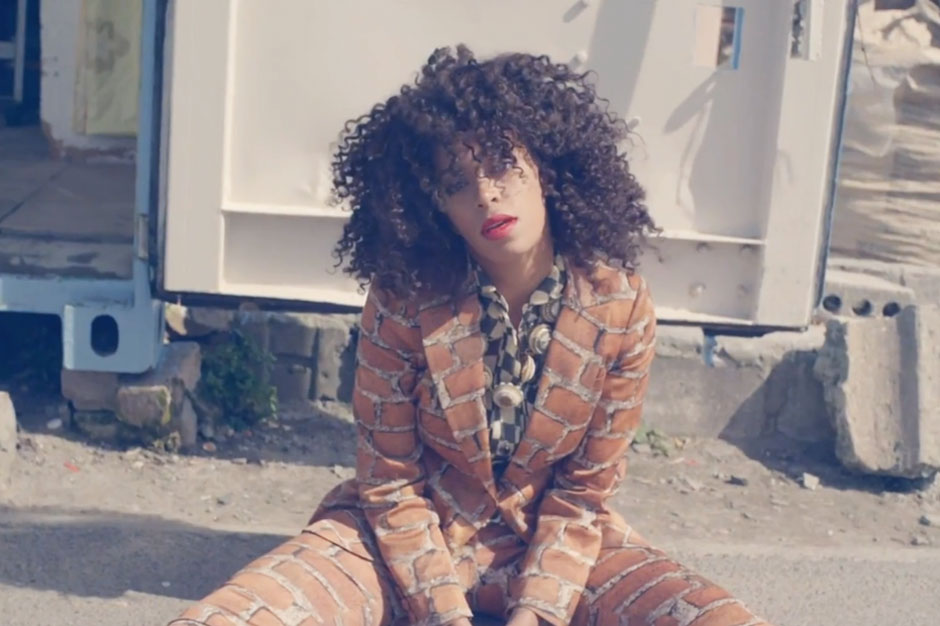 Mix-and-match patterns will always be tricky but with great payoff, particularly in vibrant hues and unlikely twinning — not the obvious floral and camo, maybe, but anything unpredictable has been fair game for several seasons, with no signs of letting up. The person who's done this best for years is Solange, who plays by no rules but her own: one day it's ikat patterns by Brooklyn label Boxing Kitten, the next it's vintage Aztec print bolero jackets and kufis, the next she's breaking red carpets in unreleased Roberto Cavalli and Dolce & Gabbana, no big deal. A huge part of her inspiration was revealed when she dropped the gorgeous video for "Losing You," which was shot in South Africa and featured the singular style of Le Sapeurs, essentially Congolese dandies who have some of the flyest style in the world — and whose own pattern-pairing and hue-flipping trumps even those of Solange. Lots of mainstream designers showed black and white for Spring next year, but as ever, we feel those who get into the spirit of vibrancy: Suno, Duro Olowu, Kenzo, Vena Cava, Dries and them. A bouquet of colors and a pair of (figurative) balls will take you into the new year, and no telling how long after that.