And Chris & Cosey weren't the only statesmen and -women to get their due from younger generations this year. As dance music continued its infatuation with the sounds of the 1980s and 1990s, a number of reissues and anthologies provided crucial context: Drexciya's Journey of the Deep Sea Dweller series, the Burrell Brothers' The Nu Groove Years, Dream 2 Science's Dream 2 Science, Cajmere/Green Velvet's Only 4 U: The Sound of Cajmere & Cajual Records 1992-2012, Strut's This Ain't Chicago: the Underground Sound of UK House & Acid 1987-1991, Larry Heard's phenomenal Dance Tracs EP, originally released in 1986 under his Disco-D alias. Chicago's Still Music reached back to the early 1980s to compile 122 BPM: The Birth of House Music, a showcase of music from the obscure Mitchbal and Chicago Connections labels that filled in the blanks between funk and disco and the early house productions of more feted labels like Trax and DJ International.
Three of the year's most exciting reissues spotlighted pioneers — Daphne Oram, Laurie Spiegel, and Suzanne Ciani — who worked far from the dance floor, but whose influence has been felt strongly throughout electronic music's fringes over the past couple of years, particularly in the ambient meanderings of artists like Emeralds and Oneohtrix Point Never. Oram, Ciani, and Spiegel came from different milieu, and sometimes eras. One of the founders of the BBC Radio Workshop, Oram began composing electronic music in the 1950s and went on to develop a one-of-a-kind device, the Oramics Machine, on which she worked through the 1970s. (Inactive from the 1990s on, Oram died in 2003.) Suzanne Ciani is best known for her neo-classical piano compositions, but Finders Keepers' reissue of her 1982 album Seven Waves, along with an anthology of her commissioned and experimental work, Lixiviation: Ciani / Musica Inc. 1969 — 1985, revealed Ciani's early music — a little bit New Age, a little bit Krautrock, and a little bit Raymond Scott — to be far ahead of its time.
Meanwhile Laurie Spiegel's 1980 album, The Expanding Universe, which was given the expanded-reissue treatment by the Unseen Worlds label, turned out to be one of the year's most arresting records in any context. Spiegel, who worked at Bell Labs beginning in the 1970s, has long been out of the limelight, but this year her stars aligned. In addition to Unseen Worlds' edition of her debut album, which was rounded out with a second disc's worth of material that rivals anything on the original release, she teamed up with Junior Boys' Jeremy Greenspan for a collaborative release on Dan Snaith's Jiaolong imprint, due out in 2013. Spiegel's 1972 piece "Sediment" was even used in The Hunger Games, giving her name-recognition a boost among listeners who might not be in the habit of seeking out early computer music. Granted, Spiegel may have a fanbase that we earthlings don't even know about. As Simon Reynolds points out, Spiegel's computerized rendition of an early 17th-Century Johannes Kepler composition is the opening track on the Golden Record, a long-playing disc of music, sounds, and images packed on board the two Voyager spacecrafts. Launched in 1977, it's just now nearing the outer edges of our solar system.
Spiegel's return felt like progress in many ways: It coincided with a growing appreciation for outer-limits ambition in dance music, and it highlighted the fact that too many women have been left out of the canon for too long (despite the fact that some of them, like Spiegel, were light years ahead — literally, in her case). That's not to say that 2012 felt particularly like a victory for feminism; only two women, the twins in Australia's Nervo, made it onto DJ Mag's Top 100 DJs poll, and they shared a spot, at that. (They subsequently signed up as "brand correspondents" for CoverGirl.)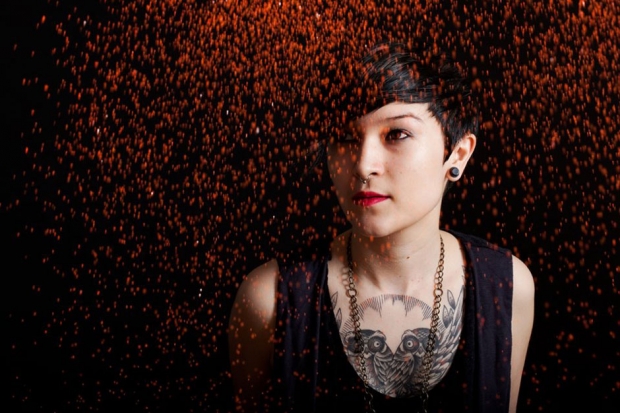 More encouragingly, Maya Jane Coles delivered one of the year's best mix CDs with her contribution to the DJ-KiCKS series, deftly traversing multiple styles and moods. Her blends were not always easy to parse, but they were never anything less than natural. In her selection, flow, and idiosyncratic joins, she reaffirmed the craftsmanship behind a good DJ set, as well as its expressive potential. No wonder the Los Angeles Times' August Brown singled out her set as the highlight of October's HARD Day of the Dead festival. Tagged as "one to watch" for two years now, Coles rode her slow, steady momentum — we're nowhere near reaching peak MJC, that's for sure — all the way to the stages of big, brash EDM fests like Ultra, where her kind of subtlety rarely gets an airing. It was a promising sign of an expanding universe even under the big tents, where the very concept of the superstar DJ threatened to go supernova, collapsing into a black hole of endless drops and trampoline fails.—Maybe the girls in glitter have something to smile about, after all.