Competing visions of electronic music's history and future fueled a culture war reminiscent of late-'90s/early-2000s backpack-toting fifth elementers facing off against hip-hop's commercial mainstream. But while it was refreshing to hear fans and musicians debating dance music's values and mores — Billboard writer Kerri Mason's "Press Play? Hit Start," an impassioned ode to the artistry of the DJ, was particularly compelling — the debate far too often broke down into tiresome Twitter beefs. (In defense of Deamau5, at least dude knows how to poke fun at himself — unlike "Real House Gangster" DJ Sneak, whose frequent freakouts made the "underground" look more like a kindergarten playground.)
You wouldn't have guessed that Mercury was apparently retrograde for the whole damn year, however, from just looking at the numbers, which suggested that 2012 was commercial dance music's most successful year ever. Electric Daisy Carnival's Las Vegas edition sold more than 320,000 tickets for its three-day run, with 115,000 fans on site for its biggest single night — a level of success that inspired parent company Insomniac to adopt Coachella's model for 2013 and offer only three-day passes, rather than single-day tickets. Miami's Ultra Music Festival, which expanded from two days to three in 2011, sold out its 2012 edition, with a total attendance of 165,000, and took the even more ambitious step of announcing Ultra Music Festival 2013 as a double three-day-weekender, with ticketing options limited to three-day and six-day packages. And in a rare example of American dance-music trends moving to Europe, the organization also announced the inaugural edition of Ultra Europe to be held next July in Croatia, typically a stronghold for more niche-oriented events like the Garden Festival, Electric Elephant, Hideout, Dimensions, Soundwave, and Outlook Festival. (Forget about Vegas: Maybe Croatia's the new Ibiza.)
The scene was flush with new money. Media baron Robert F.X. Sillerman went on a buying spree, snapping up Louisiana's Disco Productions and Dayglow Productions ("The World's Largest Paint Party") and announcing his intention to spend up to $1 billion on EDM properties; Live Nation countered by acquiring Los Angeles' HARD and naming Cream Holdings' James Barton as head of Live Nation Electronic Music, a new entity focused on festivals and tours. And in a year that was none too kind to publishers, a consortium of VC firms including Kleiner Perkins and Google Ventures pumped $1 million into DJZ, a website founded by Turntable.FM's Seth Goldstein aimed at capturing EDM's teen fanbase.
According to Forbes, the top DJs made money hand over fist; the magazine claimed that Skrillex, Swedish House Mafia, David Guetta, Steve Aoki, Deadmau5, Kaskade, and even Pauly D all earned $10 million or more a year apiece. Tiësto topped the list with an estimated $22 million salary, and even Avicii, whose arena tour of the U.S. met with disappointing ticket sales — Live Nation CEO Michael Rapino called it "one of the scars of the business" — still banked $7 million in the year leading up to August. (Some of that doubtless came from the Swedish DJ's endorsement deal with Ralph Lauren R+L Denim Supply, but that didn't stop him from telling Australia's Rupert Murdoch-owned News.com.au, "It's up to the artist to make sure EDM doesn't become too corporate.")
But often in mainstream EDM accounts, the numbers were a universe unto themselves. Success was the only story deemed worthy of reporting, not the particulars of the music or even the personalities of the artists; the upward arc was everything. (Maybe that's why Steve Aoki persisted in being photographed leaping in midair at various locales around the world; once you'd gotten beyond the cake-smashing and crowd-rafting, what else was there to talk about? Certainly not his productions.) To tweak a phrase from Borges, the delta became the territory.
On the ground, however, the outlook wasn't so sunny. Violence broke out at two separate Swedish House Mafia concerts: In July, three fans were stabbed at the group's Milton Keynes Bowl performance in Buckinghamshire, England, and their Dublin, Ireland concert the same month resulted in nine stabbing victims, 30 arrests, and one overdose. Mismanagement at Madrid's Thriller Music Park event, headlined by Steve Aoki, resulted in the deaths of five young women, one of them underage, who perished from injuries sustained in a crowd crush that drew comparisons to the fatal Love Parade stampede of 2010.
Stateside, the combined influx of young fans and uncontrolled substance use began to look less like youthful experimentation and more like the beginnings of a public health issue. In October, Long Island's Haunted Coliseum party, headlined by Swedish House Mafia's Sebastian Ingrosso, Alesso, and Otto Knows, got shut down after a little more than an hour when EMTs were called to the scene to respond to reports of as many as 100 intoxicated teens at the all-ages event. This month, a Zeds Dead concert in Philadelphia was cancelled before the Toronto duo could even take the stage, after nine attendees were found passed out from "possible overdoses"; four were taken to the hospital.
And while those may have been just two events out of thousands, there was a growing sense that drug use at electronic-music events (multiplied by the utter sketchiness of all those mystery powders in miniature Ziplocs) is spiraling out of control. The muckraking blogger known as @EDMsnob recently confessed, "Honestly, the rampant drug use at EDM festivals scares the shit out of me," and first-person accounts from festivals bore out his concern. Of Lollapalooza, Jessica Hopper wrote on her blog, "It was awful. As a human and a mom, to see teen EDM fans laying passed out and unattended […] I saw kids barfing. Like 14 years old barfing all over the barrier. The whole EDM-area was ringed with crying girls on bad trips coated in glitter."
Yes, Madonna, it looks like the kids have indeed seen Molly. What they haven't seen, apparently, is a harm-reduction pamphlet explaining how to take drugs safely — or, indeed, a compelling reason why mainstream EDM events are worth attending sober in the first place. When the music aspires to nothing more than a pretext for pyrotechnics, when vertiginous snare rolls and drops are the be-all end-all, what else can you expect?
But the kids popping Molly and sweating profusely (woo!) were just pawns in EDM's speculative bubble, like homeowners saddled with mortgages they never should have been approved for in the first place. Fortunately, outside the bubble, deep in the underground — the realm of boutique labels, small-cap rooms, and idiosyncratic festivals — lo-fi textures, counterintuitive structures, and a general disregard for convention resulted in some of the year's most exciting electronic and dance music.
Genres mattered less and less. House and techno and the broken beats of what we've settled on calling "bass music" (simply because there is no neat way to tag it), kept getting more and more tangled up. There was no one sound that felt new, just a steady stream of short, sharp shocks that pulled the rug out from under dancers' feet, and forced them to think and move in new ways. Traxman and DJ Rashad proved that footwork was a medium, not a template. The Hessle and Hemlock labels undid dubstep's formulas one meticulous beat at a time. Cats like Morphosis and Hieroglyphic Being wrung free-jazz freakouts from their machines. None of this stuff got mentioned in the same breath as "EDM," but it was there if you looked for it, and it didn't care if you didn't. "DIY" was the only acronym that mattered.
I've racked my brain for an artist who might signify the Year in Dance Music the way Frank Ocean or Japandroids represented their respective genres, and I just can't. If I were trolling, I'd say Al Walser (and there's an argument to be made here, given that he's just the proof of concept for a whole generation of not-very-self-aware, wannabe-hotshit bedroom producers spamming SoundCloud with comments like, "Cool music bro check out my trap remix and vote for me on Bottomfeedingremixcontests.com!").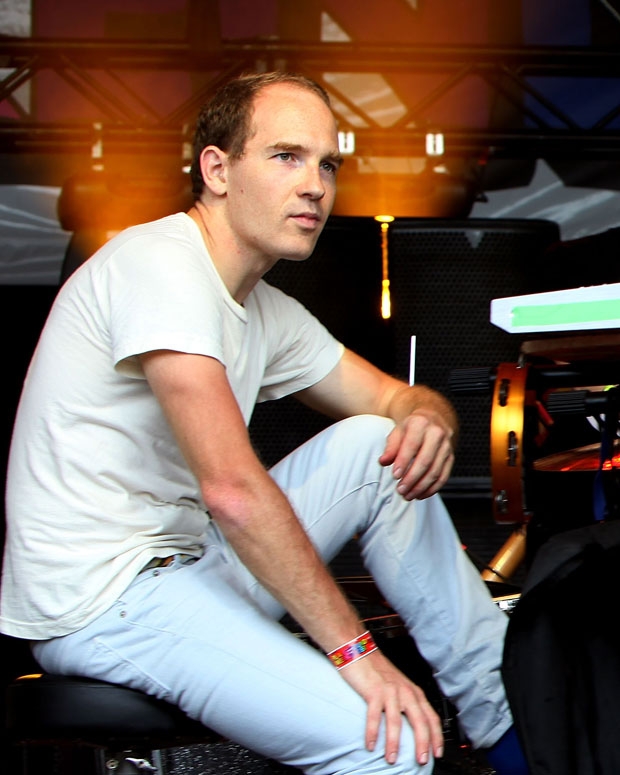 Going by a mixture of my own tastes and zeitgeisty temperature-taking, if I had to name just one artist, I'd venture Daphni — that is, Caribou's Dan Snaith — who leapfrogged out of his better-known project's sunny, psychedelic, dance-influenced-but-not-really-dance-music niche with deeply felt club tracks that were equal parts [cannyword rep w/ending] and guileless: Spine-tingling funk loops mashed up with head-scratching modular synthesizer warble and drum programming that cut straight to the marrow. The tracks on Jiaolong, his debut album under the Daphni alias, touched on house, techno, U.K. garage, Afrobeat, and soul, without ever being reducible to any of their influences. They worked together as an album in spite of the fact that most of them originally came out as 12-inch singles with no greater plan in mind, and they worked on 12-inch in spite of the fact that Snaith came up with them purely as fodder for his own DJ sets, to work as transitions between records by Theo Parrish and Terry Riley and Sun Ra and Carl Craig. They were off-the-cuff sketches writ large.