I don't want to alarm anyone, but it looks like we may have reached peak dubstep.
That might be news to Muse, Taylor Swift, Ke$ha, Chris Brown, and all the other artists who cribbed from dubstep's broken rhythms and buzzing palette in an effort to sound more timely — or, at the very least, to get a leg up in the SEO wars. Al Walser, who spammed his way to a Grammy nomination for Best Dance Recording, wasn't the only one who learned to game the system this year. For pop stars, lacing a track with a hint of wobble or a dribble of drop kept their names ricocheting through the aggregated universe.
This was the year that dubstep ceased to be a discrete subgenre and went full-on meme. Following Skrillex's Grammy hat trick (and an acceptance speech in which he shouted out the global bass-music massive and "all the Croydon dub guys that started this"), advertisers from Southern Comfort to Microsoft jumped on the bandwagon, while Hot Topic stocked up on "Sex, Drugs & Dubstep" t-shirts, trucker hats, and pom-pom beanies; Flux Pavilion's "I Can't Stop" even served as the fist-pumping theme song to the KONY 2012 campaign. But within electronic-music circles, dubstep felt old hat. In fact, bass maven Bassnectar said as much to SPIN this summer, moving beyond the particulars of the subgenre towards something more like a generational attitude: "Without being disrespectful, for me, dubstep is really old news. It's not about 'dubstep' — it's about bass."
Google Trends, the search company's data analysis tool, backs up Bassnectar's claim. Indeed, what's striking is that "dubstep," as a search term, appears to have peaked back in December 2011 — just after the 2012 Grammy nominations were announced — and it's been on a slow, steady slide ever since. (Intriguingly, there was a modest spike in September, right around the time that Muse told The Sun, "Dubstep is heavy. When it really kicks in and the bass drops, it's mental." That turns my SEO theory on its head a bit, suggesting that it was dubstep that got a boost from Muse, and not the other way around.)
That doesn't mean that dubstep, as a style, is finished. The scene's faithful continued to flock to dubstep tents at festivals like Nocturnal Wonderland and Electric Daisy Carnival. Earlier this month, in Los Angeles, 12th Planet's SMOG label beat out Steve Aoki's Dim Mak, Mad Decent sub-label Jeffree's, and the eclectic Friends of Friends imprint at the Red Bull Music Academy Culture Clash, proving dubstep's continued dominance up and down the San Andreas Fault. (Then again, their victory may have just reflected the legendary appeal of Too $hort, who turned in a surprise cameo at the finale of SMOG's set.) Digital Mystikz' Mala, one of the style's originators and staunch traditionalists, showed dubstep's malleability with his album Mala in Cuba, a Gilles Peterson-endorsed fusion of 140-BPM tempos and son clave rhythms.
But it's clear that dubstep's meme-of-the-moment status has passed. What was briefly considered electronic dance music's enfant terrible — and a synecdoche for the (b)rave new world of electronic dance music itself — is falling back in line with house, techno, and trance as just one option among many. This may come as a relief for many people — not least among them, dubstep artists and fans, who can go back to creating the music and the scene on their own terms. But it's also left a vacuum in electronic dance music's whirling vortex, contributing to a nagging sense of rudderlessness throughout the year.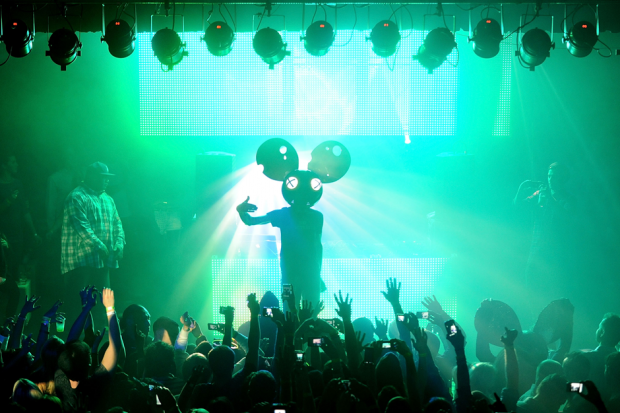 Despite the rise of trap, there wasn't really anything to take dubstep's place as dance music's Next Big Thing. And it didn't feel like there was anything new on the horizon — at least, not a "scenius"-level newness, a collective movement towards something greater than the humdrum now. Everything kept getting bigger, but behind the breathless boosterism of overground and underground alike, there was a sense of spinning wheels. Economists have a word for this: "Stagflation."
Legacy genres like house, techno, drum and bass, and trance soldiered on, as they must. No slight to them; just as Japandroids proved the enduring pleasures of back-to-basics rock'n'roll, there was no shortage of if-it-ain't-broke-don't-fix-it classicism in dance music, particularly in that nameless space between underground and overground. But as electronic dance music's novelty faded, at least in the mainstream media, the scene suffered some very public growing pains. Maybe everyone was just feeling kvetchy — or perhaps that's just the new normal, now that we're all so deeply jacked into the social-media matrix — but the wider electronic-music scene felt especially prone to sniping and snarking this year.
Deadmau5 (who else?) led the charge. The most cynical man in dance music — hell, maybe the most cynical man in the music industry, full stop — couldn't break his cycle of having his cake and biting the hand that was feeding it to him, with pronouncement after pronouncement (We all press play! I hate my label! Burn the industry down!) sending bloggers and forum jockeys into overdrive. On several occasions, veteran DJs got kicked off the decks (Dennis Ferrer at Miami's Mansion, Mark Farina at Las Vegas' Marquee, Tommie Sunshine at New York's W.I.P.) for allegedly not playing "commercial" enough. Interscope A&R rep Dave Rene, who signed Zedd, set off a firestorm on Resident Advisor when he made the actually pretty reasonable admission that he's more interested in selling records than contributing to anything as sentimental as a "scene." (Nevertheless, his comments left open the question of why anyone would care to know what he thinks about electronic music in the first place.)