It's not always good to be the king — or the Bawse, as it were. Do a quick YouTube search for the words "Rick Ross in trouble," and you'll come up with a long line of well-viewed videos featuring scary dudes in bandanas, the Gangster Disciples, explaining that until Ricky Rozay cuts them a check, he'll be banned from playing their respective states: Illinois, Colorado, Alabama, Florida, Tennessee, Georgia and North Carolina to start. Well, yesterday, with the GDs' death threats looming large, the Maybach Music Group CEO called off his Saturday night gig in Greensboro, North Carolina, reports the Charlotte Observer.
So what actually happened here?
It's easiest to think of the beef as a gangland copyright infringement case. The offended parties are a Crips-affiliated outlaw network co-founded in Chicago in the late '60s by a currently incarcerated criminal mastermind named Larry Hoover. If you aren't scholar on the subject, you may still recognize that name from Rick Ross' 2010 single "B.M.F. (Blowin' Money Fast)," in which he proclaims, "I think I'm Big Meech … Larry Hoover." While Meech, a.k.a. Demetrius Flenory, founder of the Black Mafia Family, has come out as a fan of the song, Hoover's people aren't so supportive.
Confounding matters is the fact that Ross has of late adopted the Star of David as his own, plastering it on the cover of his recent mixtape The Black Bar Mitzvah and planting his smirking face in the middle of the symbol. The thing is, the Gangster Disciples were also already using that icon as their emblem, and if the so-called Teflon Don is the authority on gangsterism that he claims to be, then there's no way he didn't know that. He is, after all, a former correctional officer who cribbed his rap name from former cocaine trafficker and original gangster Freeway Ricky Ross (who sued him for it, by the way).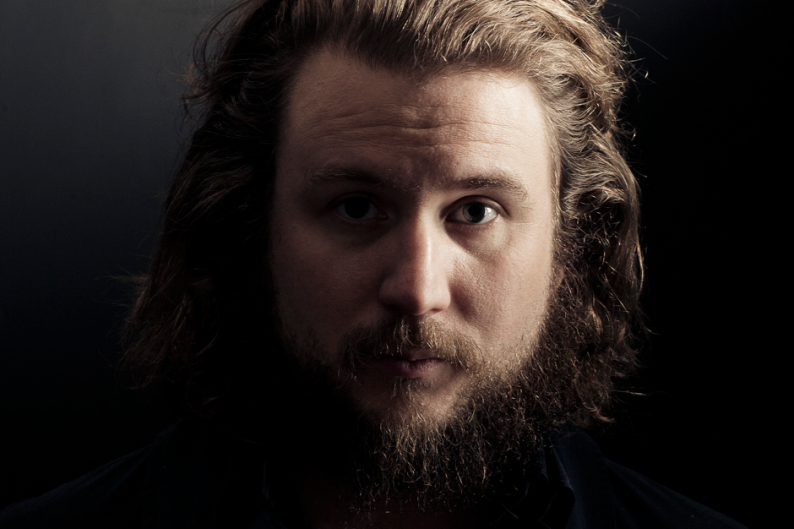 Ross' claim on Twitter that the Bojangles Coliseum concert was canceled by promoters may be accurate. The GDs' Georgia chapter lays it all out pretty clearly: "It ain't nothing but three people that rock this star: Jews, GD, Illuminati … We pressing up on you, the whole Maybach. Everybody on your label is in trouble … Whatever city, whatever state … we letting your promoters know. If you wanna book Rick Ross, you need to talk to us, G … We ain't going to release this pressure off you until you release this check … Maybach, Meek Mill, everybody, G. Nothing personal, but tell your boss man he got to get that check 'cause y'all in trouble."
Officer Ricky hasn't been all shrinking violet, however. Today he released the video for his God Forgives, I Don't single "Ten Jesus Pieces," in which he refers to himself as an "Eric B with mob ties" and emphasizes that he's packing: "Chrome Smith and Wesson, back pocket / Eight shot, bitch I'm a top shotta / Screaming your affiliations, but that don't matter / I'm flyin' first class as the snakes slither / Never blackmail them, motherfucking killer / On trial and they wanna execute me / It's really sad, just the fact they never knew me."
Perhaps a simple phone call, or discussion over high tea, is in order?
"I think fans should be concerned," said Paul Scott, a North Carolina minister and rap journalist, in the Observer's piece. "I think the parents should be concerned because you never know [what could happen.] Hip-hop does not represent the real street. The commercial hip-hop that Rick Ross promotes represents Wall Street, and Wall Street cares nothing about the loss of human life if they can make a dollar."
You know what they say: You can't make enough money to buy 10 beautifully blinging savior necklaces without exploiting an entire culture you don't fully understand.
UPDATE: Rick Ross has reportedly canceled the rest of his tour due to an "apparent lack of organization and communication on the part of the tour promoter." In a statement to AllHipHop, Ross is quoted as saying: "I want to apologize to all of my fans who I missed performing for due to the cancellations [sic] and want to let them know that I will get back to their cities. I enjoyed my experience with my little bros Wale and Meek Mill and I'm ready to get back in the studio to make good music." At the time of this writing, tickets to seven remaining Rick Ross events — including shows in Texas, New York, and Arkansas through December 23 — are still on sale through Ticketmaster, but no upcoming tour dates appear on Ross' official website. The Maybach Music Group head, who commands more than 2.6 million followers on Twitter, has yet to comment on the situation via the social network.
https://youtube.com/watch?v=YTJYn1SFGas%3Frel%3D0