Yeah, yeah, yeah, it's a little early to do this. But we're well into the non-stop whirl of year-end proceedings (check out SPIN's 40 Hip-Hop Albums of the Year if you haven't already), so all bets are off on critical appropriate-ness, I think. Not to mention, nobody ever follows through on these sorts of quarterly "year so far…"-type lists come December, and I'd like to. I don't doubt that some termite rap mixtape will sneak through before the end of the month and quietly do some fun and interesting things (later today, Grip Plyaz's Purp, Wind, & Fire is scheduled to arrive, and its exactly the sort of thing that lands on these lists), but life moves at an accelerated speed in December.
3:33, In the Middle of Infinity
Highlights: "ITMOI-2," "ITMOI-6," "White Room"
RIYL: Andrew Chalk, Nightmares on Wax, Swans
This mysterioso avant-instrumental crew have their music hosted on the site for production duo Parallel Thought, so it's safe to assume that the producers behind particularly wired work for G-Side ("Rabbits") and Del the Funky Homosapien (this year's album, Attractive Sin) are involved somehow. It's got the New Jersey beatmakers' menacing horror-movie crackle, for sure, but once In the Middle of Infinity takes off, it has very little to do with hip-hop anymore, wandering into trip-hop beatdrops, goth-rock drone, and that specific post-Basinski moment when grandiose fizz and glitch wormed its way into tastemakers' ears, and samples could steadily decay for a good hour or so, to critical acclaim. Clams Casino ain't got shit on 40-minute closer "White Room."
OXYxMORON, The Woods
Highlights: "99 Won't Do It," "Flo Town," "Campfire"
RIYL: Big K.R.I.T., Straight Out of Brooklyn, Souls of Mischief
A large, loose, baggy monster of a debut with the thematic and sonic focus of so many Pimp C-but-with-a-heart-of-gold MCs springing up lately on the Internet, and the sprawl of late-'90s Cash-Money or No Limit longplayers where more was always better. This trio from South Carolina earn their we-gon'-make-it intensity by surrounding their rhymes with a lived-in love of family, friends, and God, and by rapping their asses off plain and simple. Rhymes are kicked around the campfire, the idea of major label mixing and mastering is dismissed, a friend's auntie passes away, food stamps are compared to Pokemon cards, 8Ball & MJG are sampled, of course, and a whole bunch more.
Prince Paul, Negroes On Ice
Highlights: "Pixel Hero," "Textual Healing," "Cheesecake Factory"
RIYL: De La Soul, Hotline Miami, Putney Swope
Joking-not-joking producer and rap-album skit innovator Prince Paul realizes what so many other hip-hop legends fail to understand: They're not going to have some gray-haired return to the charts, and chasing nostalgia to diminishing returns doesn't make you real, it just makes you sad. Instead, just do whatever the hell you want! So, on this collaboration with his son DJ P. Forreal, Paul takes us on a more-skits-than-hits audio adventure through New York City and the goofy-ass rap landscape as it looks in 2012 to a wise elder and sane up-and-comer. That's to say, Woody Allen and Lebron James slapboxing at Madison Square Garden for a Tupac Shakur Hologram event doesn't seem entirely out of the question, now does it? Important in a year where the best rap album was Kendrick Lamar's skit-friendly good kid, m.A.A.d city.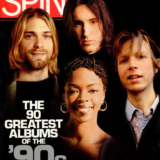 Shadowrunners, Cyberdine
Highlights: "Countdown (To Apocalypse)," "Obnoxious Aliens," "Smooth"
RIYL: S.A. Smash, Straight-to-VHS Terminator rip-offs, Triple Six Mafia
Shadowrunners is the Los Angeles duo of Himself the Majestic, gifted with a clumsy aggressive flow delivered in a voice that's best described as "the loud hilarious dick from high school," i.e. rap-game Ken from Freaks & Geeks, and Froskees, a retro-leaning producer with an ear for 8-bit plink-plonk, old pro-wrestling theme cheez, and anime soundtracks, plus the ability to blend all that into bow-throwing, fight-rap, nerd-hop bangers. Cyberdine is what's great about this current Internet-rap renaissance: Every group can be themselves, and mix and match influences with an appropriately "whatever, bro" interest in how they tie into some larger "movement" or scene.
SMKA, Darkest Before Dawn
Highlights: "Know About Us," "Ain't a Thing," "On Me"
RIYL: Jay Ant and Iamsu!'s STOOPID, Blue Sky Black Death, those Violator compilations
Atlanta production crew SMKA cram 15 rappers onto nine tracks and an outro, moving from slow-growing soul beats to ATLien snap to Bay Area minimalist bliss. What stands out about this single-producer/entire-region mixtape is the way that everyone wobbles just a little bit off-balance by all the pan-regional sound-hopping going on. No one is in their comfort zone, but that works because this is a dozen-plus oddballs — ALL-CAPS double-time from DB Tha General, the fast-rap humanism of Shady Blaze, the slap & bullshit of Amaar and the Jacka, just to name a few — one after another, gripping onto different parts of these beats, exploring their voices. It helps that the models for Bay Area rap remain truly weird legends like the elastic-voiced E-40 and the late Mac Dre.