Down By Law: The Year Downloading Took a Dive
How streaming music services are beginning to win the battle for the hearts and minds (not to mention wallets) of music fans.
Although you wouldn't know it by the loud, consistent complaints from artists about the tiny checks they are getting from their Spotify plays, nearly 70 percent of the company's operating costs go to paying rights-holders. This is a tricky dynamic to negotiate and not one that is unique to Spotify. Pandora, the leading Internet radio service, has been the main force behind the Internet Radio Fairness Act, which went before Congress in late November. In essence, Pandora has been arguing that it is being asked to pay unfairly high and punitive royalty rates that are putting its business in jeopardy. "If left to stand, we would be paying almost every penny we make in royalties," says the company's co-founder, Tim Westergren.
Unlike the Spotifys and Rhapsodys of the world, Westergren says he envisions Pandora as mostly a free, ad-supported service going forward. "It seems the market has spoken over and over again about subscription services," he says. "There's a certain relatively small audience who are willing to subscribe to a music service. Our goal is not to try to shovel people into subscriptions — it's to make advertising-supported free radio work. Radio has been free for decades. We're not trying to change that."
Terrestrial radio, which was once considered indispensible to creating breakout hits, is also seeing its mojo stolen by streaming services. Arguably the two most inescapable songs of 2012 — maybe the only two that rose above the bifurcated media landscape to become monoculture blowouts of the sort that were common in earlier eras — were Psy's "Gangnam Style," and Carly Rae Jespen's "Call Me Maybe" (which had a head start by being released in the fall of 2011). What's notable about these songs is that both achieved their ubiquity almost entirely via YouTube, a streaming service that stands apart by not requiring users to register or pay anything. (And, of course, offering visuals.) These weren't the first hits minted by YouTube, but they were probably the biggest, and proof that its messy democracy of LOLcats and Rickrolling represents probably the only vehicle left with the ability to turn a song into a worldwide event. This would seem to position the site to be a major player in the streaming game going forward, but as Barton points out, YouTube will always be somewhat bulky and unwieldy by definition.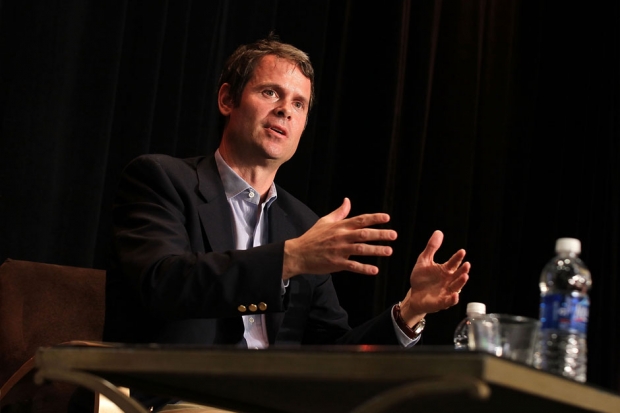 "They're not going to make it too convenient because otherwise the rights-holders are going to start saying, 'We need to make a deal about this,' which would make it way too expensive for the way YouTube operates," he says. "If you started being able to, say, store offline playlists on your handset, then the major labels would turn around and demand a massive increase in licensing payments for every time a particular track is played. It's a balancing act."
The elephant in the streaming room is Apple. The iTunes store — which, granted, sells a lot more than just music downloads — raked in $8.5 billion in the fiscal year ending in September, which means they have an active customer base dwarfing that of any subscription service. (More than 435 million people have an iTunes account.) If Apple were to roll out their own subscription service or Internet radio platform — as many have speculated they will soon — the company conceivably could negotiate better royalty rates, allowing them to also attract users with cheaper subscriptions. Although it might cannibalize Apple's own download business, at some point they'll likely decide better themselves than Spotify or Rhaspody. Besides, for Apple, selling content, while a profitable enterprise, is just the means to the end of getting more people to pony up for hardware. While Apple's entry into the streaming market potentially would bring lots of new consumers to the access-over-ownership model, smaller companies would be challenged to lure them from iTunes' clutches.
"Anything Apple does could potentially be absolutely massive," says Beats by Dre's Wood. "They're right more often than they're wrong. They have a tremendous amount of intelligence and data about their consumers, and generally have profound execution when it comes to products and services. Really, [an Apple streaming service] is going to come to two things: How differentiated is it from existing offerings, and how significantly is it promoted throughout the Apple ecosystem."
For the moment, Apple is mum on their plans. Several other big media companies, including Amazon and Google, are also rumored to be eyeing the music-streaming business, but so far the only other major player to have entered that space is Microsoft, who debuted Xbox Music in October. Xbox Music's hook is an attempt to be all things to all people.
"When you look at the consumer landscape, we realized we had this opportunity," says Xbox Music GM Jerry Johnson. "Pandora really defined what Internet radio could be, iTunes is dominant on MP3 downloads, and Spotify came along with ubiquitous access to millions of songs. We saw an opportunity to bring those things together in an all-in-one experience."
While Xbox Music is currently only available on a few platforms and Microsoft's track record with music has resulted in more punch lines than successful products (see: Zune), the fact that Xbox Music comes pre-installed with the Windows 8, which is already used by more than 40 million people, should give Microsoft a significant leg-up in what promises to be a fierce competition over the next few years for your digital music-buying dollars.