The Year in Lana Del Rey
From the outset, 2012 offered few figures as divisive as Lana Del Rey. Some saw her as a desperate, pre-fab "indie" marketing creation. Others were enamored with her glamorous aura and lush, languorous music. By the end of the year, though, much of the initial indignation toward the self-styled "gangsta Nancy Sinatra" had faded away. No one rode the hype-backlash roller coaster with more élan than LDR. This was her year.
Don't miss: Deconstructing Lana Del Rey & our review of Born to Die.
1. The Year in Lana Del Rey
1/11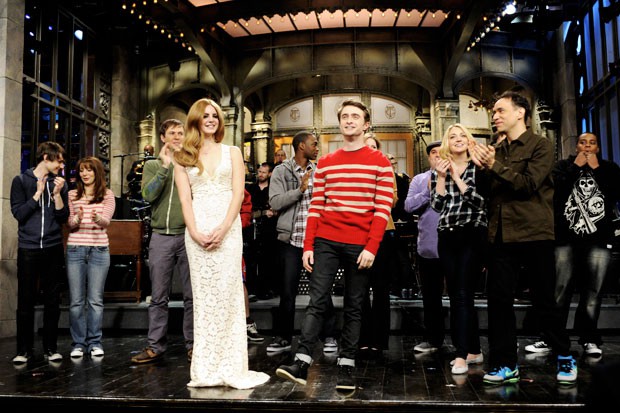 2. January 14 - Lana Del Rey Performs on Saturday Night Live
2/11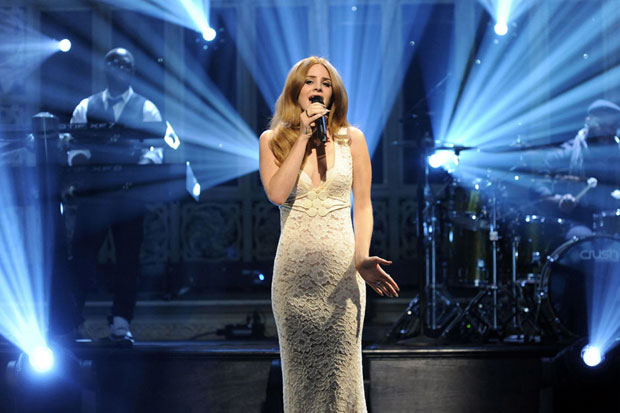 Before her album is released, the unseasoned Del Rey performs "Video Games" and "Blue Jeans" on SNL Studio 8H's notoriously bad-sounding stage. The stiff, cringe-worthy performance is a feeding frenzy for skeptical bloggers and armchair critics alike, with NBC news anchor Brian Williams calling it the "worst outing in SNL history." A Taiwanese CGI news story treatment follows shortly thereafter.
A week later, Kristen Wiig appears dressed as Del Rey during the show's Weekend Update segment to offer a methodical defense of the set, quipping, "The music stage on Saturday Night Live is hallowed ground and I failed to reach the high bar set by past guests like Bubba Sparxxx, the Baja Men, and Shaggy."
3. Jannuary 31 - Born to Die Is Unleashed on the World
3/11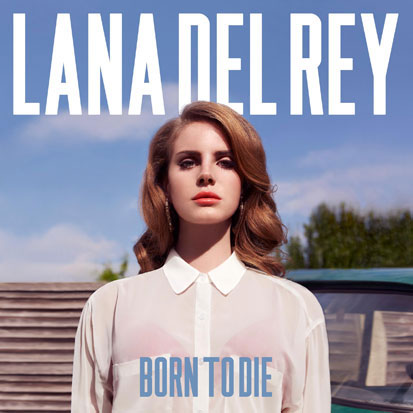 Though it earns tepid reviews, Del Rey's debut studio album moves 77,000 copies in its first week, debuting at No. 2 on the Billboard 200 behind only Adele's 21. Abroad, Born to Die tops the charts in eleven countries including Australia, France, and the U.K. The album is deemed a commercial success.
4. February 7 - Del Rey Cancels Tour
4/11
Despite Born to Die's strong first-week sales, plans for a spring U.S. tour are scrapped, as are Australian dates and appearances at Austin's South by Southwest Music Festival. A source alleges to the New York Post, "They figure it allows time for her to clear her head, then go back to selling tickets. More importantly, they figure, the extra time gives them more distance from SNL." Later that day, Del Rey tells a rapturous audience at Amoeba Music in L.A., "I only sing for you." She wasn't kidding.
5. March 19 - "Blue Jeans" Video Debuts
5/11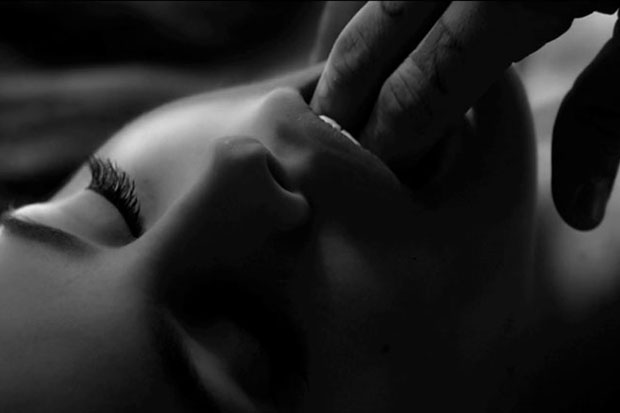 Lana returns to what she's best at: stylistically daring music videos. Directed by Yoann Lemoine and lensed by cinematographer Rodrigo Prieto (Brokeback Mountain) the black-and-white clip for "Blue Jeans" makes the song's sonic comparisons to Chris Isaak's "Wicked Game" all the more obvious. Lana dips languorously into a pool, and as in her "Born to Die" video, her Yelawolf-lookalike boyfriend murders her, this time by drowning. Later in the year, "Blue Jeans" is later used in a Penelope Cruz-starring Nespresso ad.
6. April 8 - Laxel Del Rose! LDR Linked to GN'R Frontman
6/11
Starting in the spring, Del Rey's celebrity status begins to shift from indie punch line to tabloid fixture. She's romantically said to be coupling with Marilyn Manson and then spotted leaving L.A.'s Chateau Marmont with 50-year-old Guns N' Roses frontman Axl Rose, leading to speculation that the two are dating.
7. June 27 - LDR Meets A$AP JFK
7/11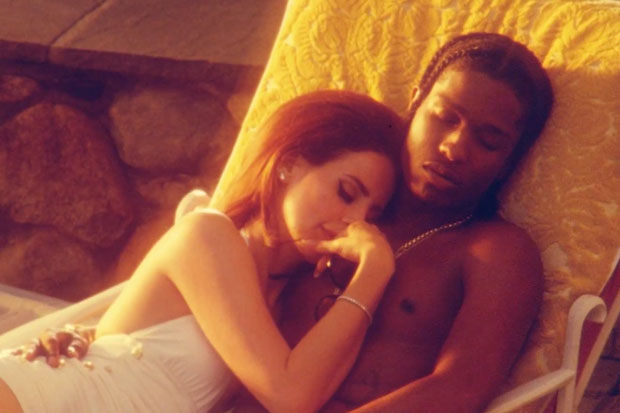 Blending the Jackie/Marilyn archetypes, Lana reinvents Camelot with herself in the role of JFK's bump-n-grind First Lady, and A$AP Rocky as her sexy president in the nearly eight-minute Instagram-ified video for "National Anthem." The interracial reinterpretation of 1960s All-American does little more than just, well, reinterpret it.
8. July 17 - H&M Confirms Lana Del Rey as the Face of Autumn Campaign
8/11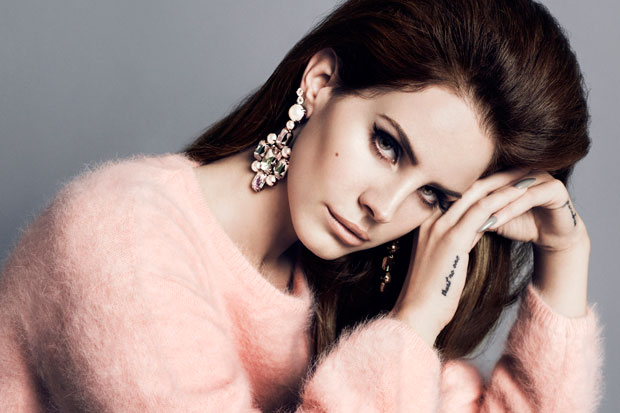 Officially more spokesperson than singer, Lana Del Rey is chosen as the face of H&M's fall campaign. (She later dons pink mohair!) The partnership has her record a hauntingly deft cover of Bernie Wayne and Lee Morris's "Blue Velvet," and the accompanying video, used in H&M commercials, is a mixed bag of crossed-wire David Lynch references.
9. October 10 - 'Ride' and Rick Rubin!
9/11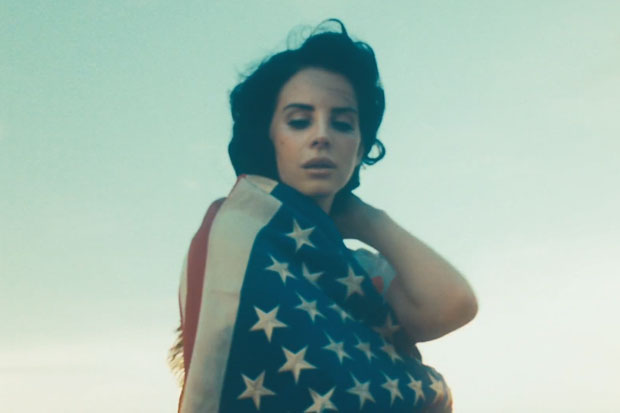 Months of rumors about an extended play re-release of Born to Die culminate in the 10-minute clip for its Rick Rubin-produced single, "Ride." The Anthony Mandler-directed video premieres in marathon viewings at an indie theater in Santa Monica. Lana appears as a drifting, biker-fetishizing sometime-prostitute, rather candidly declaring in extended voiceover, "I was a singer. Not a very popular one." Two months later, Taylor Swift hires Mandler to use the same concept for the video treatment for her 23rd single "I Knew You Were Trouble."
10. October 12 - Lana Bares All for British GQ
10/11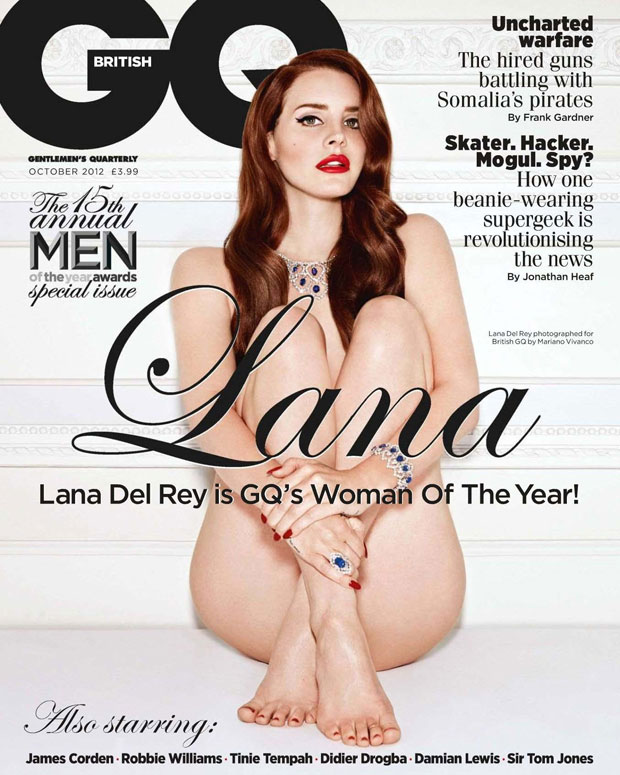 Named British GQ's Woman of the Year, Lana appears nude on the magazine's cover and in its pages. In one shot, GQ's creative director Paul Solomons hoists her bare breast while his other hand menacingly cradles her throat. She talks in the feature about the teenage drinking problem that landed her in rehab and inspired much of the music found on Born to Die: "At first it's fine and you think you have a dark side. It's exciting — and then you realize the dark side wins every time if you decide to indulge in it."
11. November 12 - Born to Die Gets Re-Released
11/11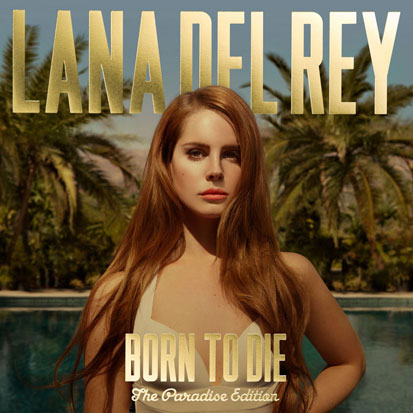 Lana Del Rey releases Born to Die for a second time as the Paradise Edition, featuring eight new tracks that do away with the baby talk white-girl rapping and improve upon the original LP's atmospheric strengths, while showing off Del Rey's sense of humor. (You didn't think she meant "My pussy tastes like Pepsi Cola," seriously, did you?) It cracks the Billboard Top 10.