Friday night once again brought Z100's annual Jingle Ball pop summit to NYC, making Madison Square Garden's sold-out arena a spectacle before the doors even opened. Thousands upon thousands of pre-teens piled onto each other outside of the venue eager to get a glipse of any of the chart-topping heartthrobs that were scheduled to perform inside. Bieber was the name that we heard screamed the most, of course. But the headliner shared the night with Taylor Swift, One Direction, the Wanted, Ne-Yo, Jason Mraz, B.o.B., Cher Lloyd, Ed Sheeran, and Olly Murs as well, making it a ticket that also served as a revue of radio pop circa 2012. As parents chaperoned their wild-eyed, heart-clenching, shrilly screaming kids, we feigned sympathy while embracing the pop glory right alongside 'em. Here's a recap, by the numbers:
Girls outside of MSG's loading dock who screamed at every sight of tufted blond hair: Appx. 100
Moms devastated to find out their tickets were fake at the security gate: 5
Dollars they collectively spent on those fake tickets: $1,000
Billboard Top 10 charting artists on the bill: 8
Celebrity sightings in my row alone: 2 (Kelly Ripa and Steven Seagal)
Large pair of underwear thrown onto stage as the Wanted played "Glad You Came": 1
Duets: 3 (Taylor Swift and B.o.B., "Both of Us"; Swift and Ed Sheeran, "Everything Has Changed"; Jason Mraz and Ed Sheeran "Empire State of Mind")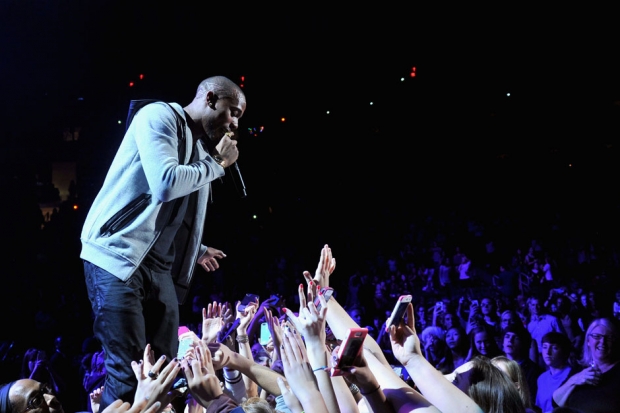 Best part of B.o.B.'s performance: a DJ set featuring "Pop That."
Creepy remarks made by Z100's Elvis Duran about the Wanted: 1 ("These guys are sexual beasts")
Crowd sing-alongs best described as "overwhelming": 5 (fun's "Some Nights" and "We Are Young," Swift's "Trouble" and "We Are Never Ever Getting Back Together," Justin Bieber's "As Long As You Love Me")
"I want you back's" in Cher Lloyd's "I Want You Back: 24
Biggest EDM crossover moment: Ne-Yo's "Let Me Love You" where trance synths paired with lasers, bass drops with pyrotechnics.
Baby divas: 2 (Nathan, the youngest member of the Wanted, lingered by the band as his "lad band" seduced the audience. Biebz not-so-subtly disrobed during "Under the Mistletoe," and showed more irritating ego than swag.)
Reality-show wife of a Jonas brother modeling prom dresses on the big-screen between sets: 1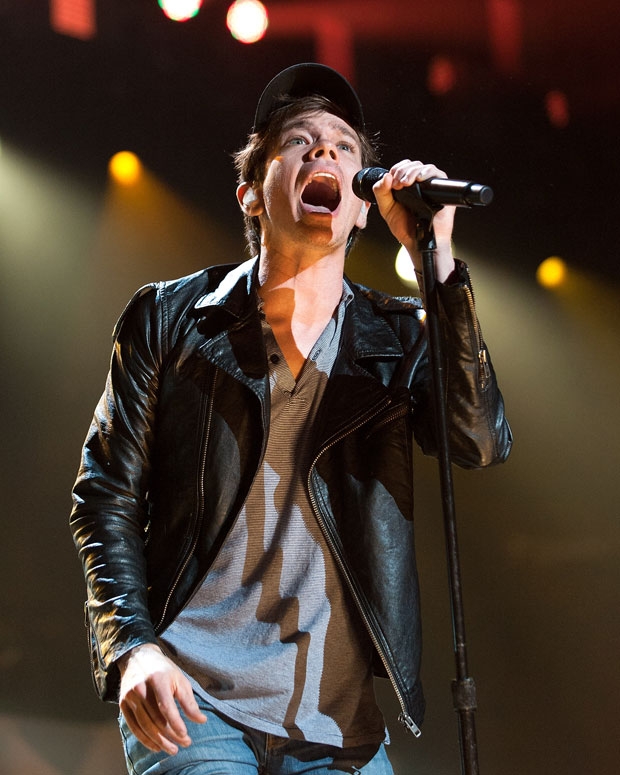 Years of age difference between Nate Ruess of fun. and every one of the five girls sitting to my right: 20
Awesome behind-the-scenes dramas: 3 (Taylor Swift and One Direction's Harry Styles' rumored romance and dressing-room hangouts. One Direction and the Wanted's ongoing Twitter feud. The Wanted's Max George snubbing Jingle Ball attendee Lindsay Lohan's affection by calling her a "groupie" days earlier.)
Dads at the bar taking shots of whiskey during my bathroom break: 3
Justin Bieber backup dancers with Skrillex hair: 2
Justin Bieber backup dancers with red leather vests: 4
Confetti or balloon explosions: 6