Control Voltage's Top 20 Electronic Tracks of 2012
It was a year of weird hybrids and wily rhythms, of old-school tropes turned inside out and set on their ear. It seemed like everyone had a fuzzbox and they sure as hell were gonna use it. Noise artists started making techno, and techno producers succumbed to the pleasures of noise; R&B ran through club music like an underground spring, while a hint of post-punk menace lurked in the shadows. There were few common threads, and the motley tapestry that resulted was all the more exciting for it.
1. Control Voltage's Top 20 Electronic Tracks of 2012
1/21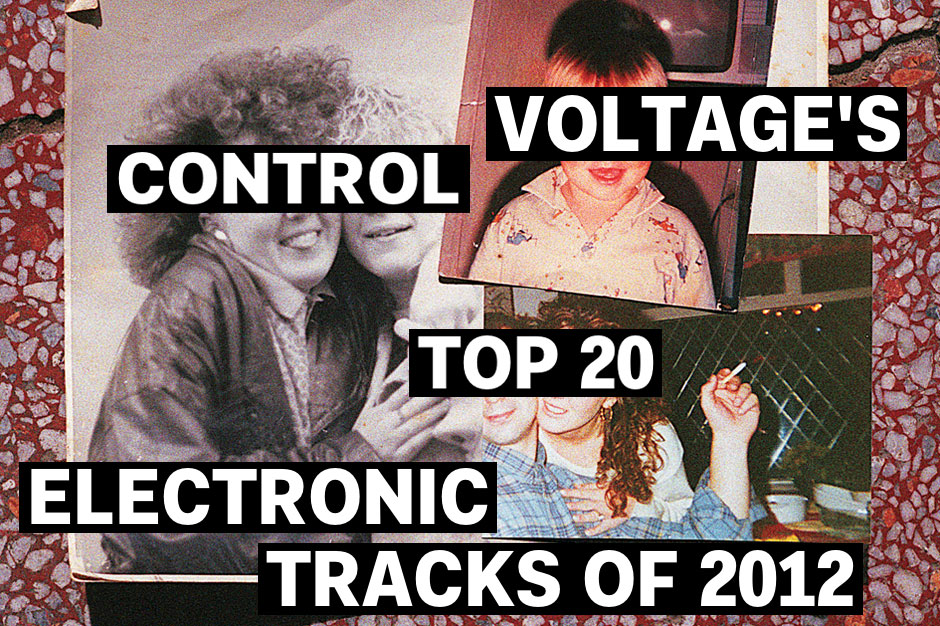 2. John Talabot, feat. Pional - "So Will Be Now" (Permanent Vacation)
2/21
Barcelona's John Talabot has claimed to be surprised that so many people describe his music in tropical terms — although, with titles like "Sunshine," "La Cabanya," "Afrika," and his "Summerized Mix," perhaps he doth protest too much. But for the closing song to his debut album, Fin, he and Madrid's Pional set aside the feathery Flamenco guitars and sun-baked disco samples in favor of skeletal drum machines, chilly chords, and an ethereal vocal loop that drifted like a soul in search of a body to inhabit. Not since Superpitcher's "Tomorrrow" has dance music sounded so utterly dejected.
3. Pal+ - "The Forest" (One Eyed Jacks)
3/21
Just going by its constituent parts, the debut single from Lisbon's Pal+ should fall on the chill-out end of the spectrum. Soft, detuned synthesizers waver like a heat mirage. The rhythm, at a measured 112 beats per minute, is full of empty space, and the whole thing is suffused in woodland chatter and birdsong. How'd he manage to make it all sound so huge? The swung kick drum is as tough and round as a bulletproof hot-air balloon; carved reverb takes on the heft of a Richard Serra sculpture, and the soaring lead has all the drama of Koyaanisqatsi's slow-motion aerial surveys. Between artists like Photonz, Sangue De Cristo, DJ Marfox, Violet, and more, there are big things happening in Portugal, and this song was the biggest of them all.
4. Last Magpie - "No More Stories" (Losing Suki)
4/21
Slow-motion breakbeats, a foam of vinyl crackle, mournful R&B cut-ups — you'd think that the world didn't really need more of this kind of thing, when even Burial can't escape sounding like a Burial clone any more. And you'd generally be right, but Last Magpie's "No More Stories" leapt out of Maya Jane Coles' DJ-KiCKS mix with undeniable urgency. For once, the pathos in the re-pitched melisma didn't feel pasted on, and the tune's viscous, shuddering bass line swept away any further doubts like a wave of molten lava.
5. Anthony Naples - "Mad Disrespect" (Mister Saturday Night)
5/21
Forget about trap: Some of the hottest hi-hats in 2012 came from New York newcomer Anthony Naples. He covered his debut single for the fledgling Mister Saturday Night label with hard, hissing cymbals — sanded open hits, delicate syncopated lines, rickety 32nd-note fills — until they piled up like a crust of uncut diamonds. Beneath all that raw finery pulsed gooey chords, laser zaps, boudoir falsetto scraps, and an indistinct loop that sounded like, "Baby, I'm just buggin'." Indeed.
6. Christopher Rau - "Weird Alps" (Smallville)
6/21
Smallville stalwart Christopher Rau does soft house like no other. At first, "Weird Alps" doesn't seem all that different from the rest of his work, with its delicately phased drum machine, its swirling chords, its chest-massaging sub bass. But the needle-nosed tone that threads the song from end to end — part horn fanfare, part rave stab, part martial tattoo — lends an incredible tensile strength, and its monotone bleat turns curiously expressive as chords shift around it; rushing, trilling bleeps only add to the sense of standing still as the world spins around you.
7. Willie Burns - "Duh Duh Dunk" (The Trilogy Tapes)
7/21
so much depends
upon
a frozen chord
flutter
glazed with tape
hiss
beside the sad
piano.
8. Madteo & Sensational - "Freak Inspector (Hieroglyphic Being Rework)" (Morphine)
8/21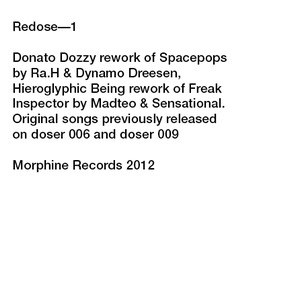 There are remixes, and then there is voodoo. Madteo's "Freak Inspector" sounded like a lo-fi reconciliation between "Planet Rock" and dub techno, with the Brooklyn rapper Sensational freestyling in a garbled mutter over dying synthesizers; Hieroglyphic Being's rework drops it into a matter-displacement machine and sprays a slurry of rearranged DNA in great, wet streaks of funk. Every now and then, the beat slows and reverses to reveal a glimpse of the original, squirming like a fly in ointment.
9. Anthony Parasole & Phil Moffa - "Atlantic Ave" (The Corner)
9/21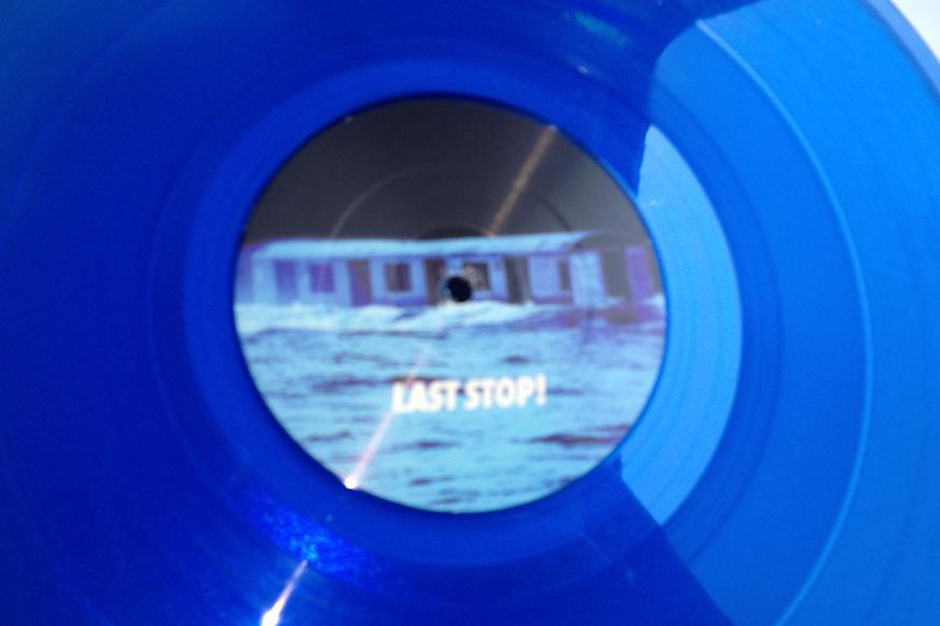 Forget about Mayan prophecies: The only piece of soothsaying that mattered this year came from New York's Anthony Parasole and Phil Moffa, whose "Atlantic Avenue" transformed techno into a supersaturated throb of sub bass, tape hiss, and little else. They turned out three versions of the track, each one more sodden than the last; the third, "Ocean Bottom," sounded like Basic Channel crossed with Alvin Lucier's "I Am Sitting in a Room," little more than an overdriven bass tone swollen with resonant frequency. The sticker on the B-side of the 12-inch featured a subway car floating in floodwaters; the run-out groove read, "Coney Island Bound!" The EP was originally scheduled for a July release, but, after multiple delays, it finally hit shops the week of November 12 — just four days after the Metropolitan Transit Authority finally flushed Sandy's spillover from the subway lines and restored service to a soaking Coney Island.
10. DJ Sotofett - "Åsså Med Den Derre Fløyta (Video Bootleg Med Den Elektriske Fløyta)" (Wania)
10/21
If it's a hypnotic, tribal kalimba frug overlaid with errant analog squeal, it must be the Sex Tags Mania camp we're talking about. (Flip "Wania" on its head and you'll see.) Sex Tags co-founder Sotofett hails from Moss, Norway, which sounds incredibly picturesque (and incredibly appropriate, given the song's spongy, earthy textures) until you find out that it's a withered industrial town home to shuttered factories and a shrinking middle class. All of that makes this something like a redemption song, a pastoral reverie superimposing the African savannah over the beaten-down suburbs of a failing Europe. The meandering jazz-flute solo takes the place of Walter Benjamin's "blue flower in the land of technology," creeping like a morning glory from cracked asphalt.
11. Funkinevil - "Night" (Wild Oats)
11/21
Techno doesn't get much uglier than it does here in the hands of Kyle Hall and Funkineven. The kick drum is swollen with bruise blood; distortion smothers and disfigures the snare, and nervous ride-cymbal patterns cry "Uncle!" over and over. The growling 303 sounds like it's been to hell and back, and it probably has. To drive it all home, two chanted syllables occasionally erupt from the murk: E-VIL. No kidding.
12. Makam - "What Ya Doin'" (Dekmantel)
12/21
Cheeky, cheeky: The organ bass has MK written all over it, and the chorus is lifted straight from the a cappella of Ciara's "Promise." But the thrum of unquantized snares and rimshots was enough to slap you silly; once you succumbed to that stuttering vocal hook, you couldn't have cared less if it really qualified as an edit, a bootleg, or an "original" track. If talent borrows and genius steals, then this particular heist was deserving of a MacArthur grant.
13. I:Cube - "Transpiration" (Versatile)
13/21
I:Cube's "M" Megamix was a throwback to the eclectic mixing style of rave's early days, sequencing an album's worth of the French producer's new productions into a snaky, sneaky journey through every last corner of the nightclub, from the chill-out room to the main floor to the basement rooms you don't even want to know about. "Transpiration" was a throwback too, with its cascading chord stabs and a climactic vocal outburst reminiscent of old-school makina hits. But it was too weird to scan merely as retro, substituting chunky disco breaks for machine rhythms and strafing the high end with petulant squeals. Rarely do bangers come quite so unhinged.
14. Elgato - "Zone" (Hessle Audio)
14/21
You can practically count the elements of Elgato's "Zone" on the fingers of one hand: High-end squeal, tambourine, closed hi-hat, sub-bass groan, and a lone, muttered monosyllable. Go ahead, do it. Now sink your fist into a tub of cold water and wait for your fingertips to purple and prune up. Watch for the yellow splotches and the twitching veins; follow the numbness spreading from cell to cell until your hand feels like a thing apart, an alien appendage, something attached to you but not of you, as tingly tentacles creep through your veins toward your brain. Rinse and repeat, rinse and repeat.
15. Pearson Sound - "Footloose" (Pearson Sound)
15/21
With just an 808 and a single breakbeat, Pearson Sound turned out the Sistine Chapel of drum tracks in the form of "Footloose." When it comes to snapping, swinging syncopation, no other producer comes close, and he proved it with this exquisitely detailed percussive fugue. Tight snares and loose, scraggly handclaps engage in a dizzying call and response while sweeping filters and pinging cowbell draw the horizon wider and wider; when the kick drum hits, it feels like the earth itself opening up. Paced to provide a transition between techno and dubstep-influenced bass music, it sounded even better pitched down, where its fluttering hesitations turned into trampolines stretched perilously over a void.
16. Ra.H & Dynamo Dreesn - "Space Pops (Donato Dozzy Remix)" (Morphine)
16/21
"Spacepops," by Ra.H (a.k.a. Morphosis) and Dynamo Dreesn, was released in 2009; using the same primitive drum machine preset as Carl Craig's "Carl Craig's "Congo Man" remix, it whipped up a kind of brittle, dubby déjà vu. Dozzy's remix sounds less like an intervention than a product of fermentation, as though the tune had been left stewing in its own juices for three years. The acid is more pungent; the chanted vocals are dusted with lysergic spores. Where Dozzy's Voices from the Lake project conjured a chorus of croaking toads, this remix posited the aftereffects of licking them.
17. Joy Orbison - "Ellipsis" (Hinge Finger)
17/21
Joy Orbison's "Ellipsis" first turned up on YouTube in January 2011; when it finally came out, in May 2012, it felt like a classic, as lovingly worn-in as its melancholic piano chords. The spoken-word sample — "We just used to, like, do our own thing," taken from an old Source Direct interview — helped drive home its multi-layered sense of nostalgia, pining for a time when junglists were already getting misty-eyed about the good old days. As house music slumps into middle age, "Ellipsis" tasted like a cocktail of aspirin and brandy, bittersweet to the last drop.
18. Omar-S - "S.E.X. (C.G.P (Conant Gardens Posse) Remix)" (FXHE)
18/21
Tunes like "Psychotic Photosynthesis" already suggested that Detroit's Omar-S was really a softie at heart, and this song proved it. Those Rhodes were as silky as satin bedsheets, and L'Renee's vocals just sealed the sensual deal. Even rhyming "lingerie" with "lingerie," which is precisely two times more than that word ever needs to be sung in a song, couldn't take away from the power of "S.E.X." Crisp claps kept it from tipping over into soft-lit cliché, while Aaron "Fit" Siegel's walking bass line kept the atmosphere frisky. The single came out in May; watch for the subsequent baby boom — a wave of toddlers named Omar or Renee — to begin arriving this February.
19. WK7 - "Do It Yourself" (Power House)
19/21
When this first turned up in Berlin's Hard Wax record store in March, there was nothing to indicate who might be behind it; it was just a white-labeled 12-inch with the word "RAVE" scrawled in silver marker on the center sticker. (Faint coffee stains had been sprayed across the generic white sleeves, presumably to add an extra touch of authenticity.) But anyone who heard it knew instinctively who was behind it: René Pawlowitz, the Berlin classicist better known as Wax, EQD, and Shed. Who else could come up with such a perfect pastiche of an old-school piano-house anthem, and such a powerful one, at that? Between the tumbling chords, the flayed cymbals, and those ecstatic vocal samples — they might have been singing, "Tell me," or "Time," but they scanned as pure pre-language, like beams of light from the mouths of angels — there wasn't a headier track heard on dance floors this year.
20. Andrés - "New for U" (La Vida)
20/21
Was it really only February when Detroit's Andrés put out "New for U"? It feels like it's been with us forever (or at least as long as Pepe Bradock's "Deep Burnt" and Black Science Orchestra's "New Jersey Deep" have been around). This is the kind of house that everyone wanted to make this year: Disco-tinged, string-kissed, blissed-out, realer than real. But no one else came close to the daisy-chained sweetness of "New For U," the most understated and yet undeniable anthem that house music has produced in ages. Proof that Detroit hustles harder, even at its softest.
21. Blawan - "Why They Hide Their Bodies Under My Garage" (Hinge Finger)
21/21
"TRUE! — nervous — very, very dreadfully nervous I had been and am; but why will you say that I am mad? The disease had sharpened my senses — not destroyed — not dulled them. Above all was the sense of hearing acute. I heard all things in the heaven and in the earth. I heard many things in hell. How, then, am I mad?"
Channeling Edgar Allen Poe — via a cleverly flipped Fugees sample, horrorcore sound FX, and the blunt machine brutalism of U.K. techno stalwarts like Regis and Surgeon's British Murder Boys — Blawan turned out the year's most harrowing anthem, hands down. The flanged bass sounded like the Cure's Pornography being stuffed down a garbage disposal; in place of guiros, there was a tightening noose of piano wire. John Carpenter hid his head in terror. No other techno this year sounded so vital — or at least so thrillingly undead.