SPIN's 20 Best Avant Albums of 2012
Here, in one place, is all the free jazz, cassette noise, doomy dronescapes, 21st Century recomposition and bloodthirsty skronk-punk that we listened to when we weren't riding for Frank Ocean and Taylor Swift. You knew we were trouble.
1. SPIN's 20 Best Avant Albums of 2012
1/21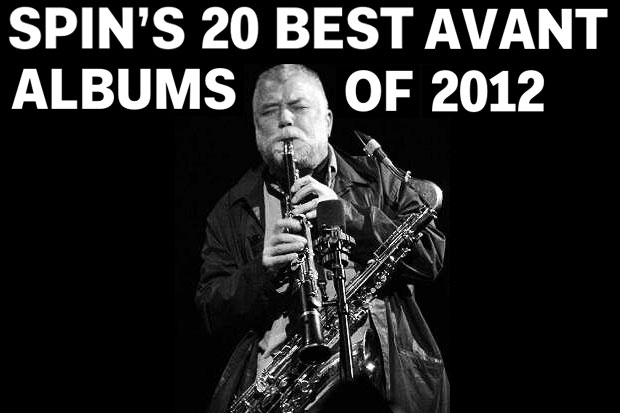 2. Many Arms - Many Arms (Tzadik)
2/21
Philly trio Many Arms play white hot Zappa-on-SST jazz-punk in athletic, hypnotic 15-minute excursions. Structurally, their self-titled third album resembles the shredder minimalism of bands like Orthrelm, Ruins, or Behold…The Arctopus; but there's also "Swinging Man"-era Black-Flag groove in their endless, impossible clusters of notes.
3. Fennesz - Aun (Ash International)
3/21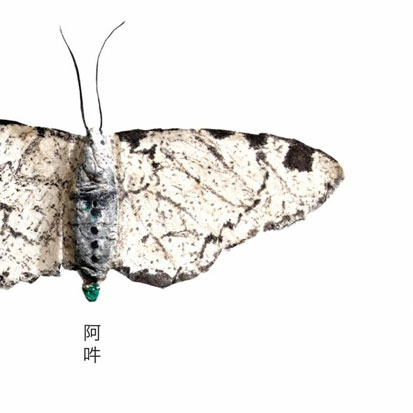 The biggest name in guitar-based drone buzzes under the radar with the soundtrack to Austrian/Japanese film Aun. In between elegiac duets with Ryuichi Sakamoto, Christian Fennesz unleashes some of his most discreet, patient, subtle music to date: Cicada swarms, flickering fluorescent lights, and ring-modulated Fahey meditations make for a set of brief, warm glows.
4. Wadada Leo Smith - Ten Freedom Summers (Cuneiform)
4/21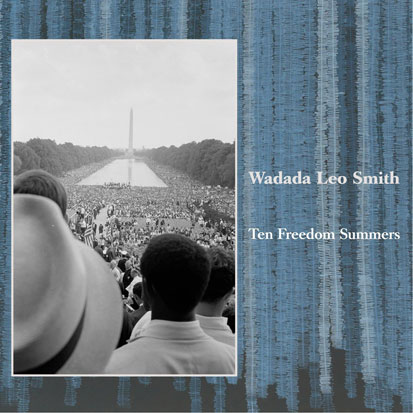 A Pulitzer-worthy jazz event, 34 years in the making, with the expansive ambition of a Ken Burns miniseries. Over the course of four discs, trumpeter Wadada Leo Smith delves into 400 years of the African-American civil rights struggle — its tracks are named for Dred Scott, Medgar Evars, Emmett Till — for four-and-a-half hours of triumph, tragedy, celebration, confusion, free-jazz love cries, arguing orchestras, deafening silences, broken be-bop, Strauss-ian majesty, dueling drummers, eulogies, and violent resistance.
5. Daniel Menche - Guts (Editions Mego)
5/21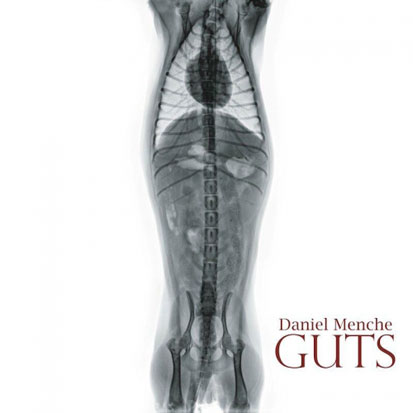 Either the noise album of the year, or the world's sloppiest prepared piano piece. On his fortysomethingth album, Portland veteran Daniel Menche continues his trend of making feral, earthy, thunderous, flame-licking rumbles — this time constructed by bashing the insides of an old piano, hitting it with rocks, and scraping it with a rake. Distorted to oblivion via computer, at times you can hear the familiar sound of the chromatic scale dissonantly crying for mercy; other times it sounds like a clothes dryer tumbling inside a larger clothes dryer.
6. David Daniell and Douglas McCombs – Versions (Thrill Jockey)
6/21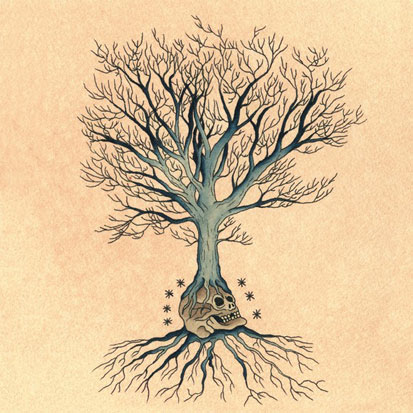 The second album by San Augustin cloud-sculptor David Daniell and Tortoise plucker Douglas McCombs is part chill-out room, part ecstasy trip, part nirvana-seeking reflection, part ferocious improv gnawing. Hand-plucked from an exhausting seven hours of heady soloing (the same seven hours that made up their debut, 2009's Sycamore), Versions is a comforting yet tense 80 minutes of ebowed vibration therapy, post-folk acoustic spirals, Corsano-style life-jazz drumming and dubby grooves (courtesy of Tortoise's John Herndon).
7. Hangedup and Tony Conrad - Transit of Venus (Constellation)
7/21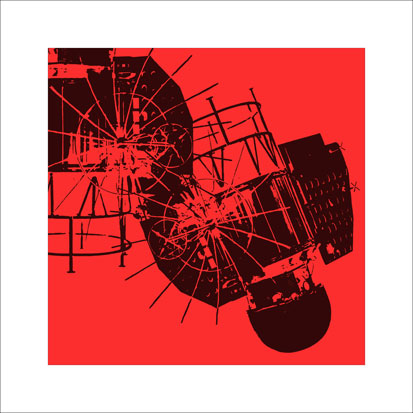 Tony Conrad is a drone O.G., feverishly sawing violins in the Theatre of Eternal Music back when the Velvet Underground was just the name of some weird sex book. So, yeah, he's more than equipped to go to war with Montreal's violin-and-drums duo Hangedup (featuring members of Thee Silver Mt. Zion, Set Fire to Flames) for a massive album that plays like Conrad's forever-and-a-day landmark Outside the Dream Syndicate if it had lived to see punkier sloppiness, math-rock intensity, and post-rock drama. Perfect for anyone who thinks the GY!BE album is too "glossy."
8. Fontanelle - Vitamin F (Southern Lord)
8/21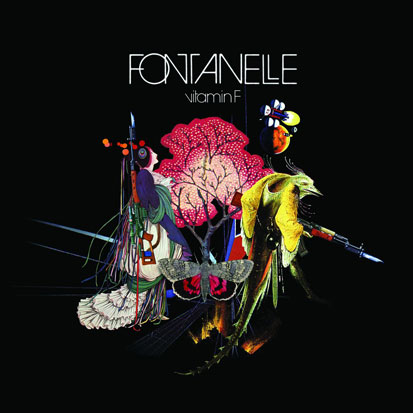 It's a jazz record on the label that puts out Lair of the Minotaur records, what do you expect? Once ambient sound sculptors for Kranky, Fontanelle took a decade-long hiatus and came lurching back as the dark-ambient party band for a midnight absinthe speakeasy, somewhere between the slow-to-unravel acid-funk of Miles Davis' On the Corner and the drifty fog of noir antagonists Bohren and Der Club of Gore.
9. Mammifer/Pyramids - Mamiffer/Pyramids (Hydra Head)
9/21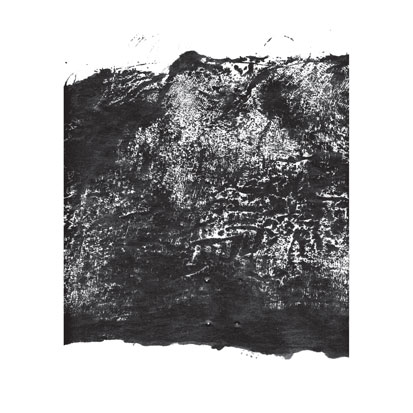 As seminal art-metal label Hydra Head fades into memory, here's a gorgeous last gasp from the roster's two most pastoral dream weavers. Mammifer (that's Everlovely Lightningheart's Faith Coloccia and Isis' Aaron Turner) sketch a 19-minute side of charred drones, shoegaze gauze, and warm-hearted pianos that dissolve into a forest-lurking, wind-whipped black-metal acid bath. Pyramids (whose identity is still a mystery), bring their most intense 12 minutes to date, a mix of clattering industrial noise and the bloodiest of valentines.
10. Hilary Hahn & Hauschka - Silfra (Deutsche Grammophon)
10/21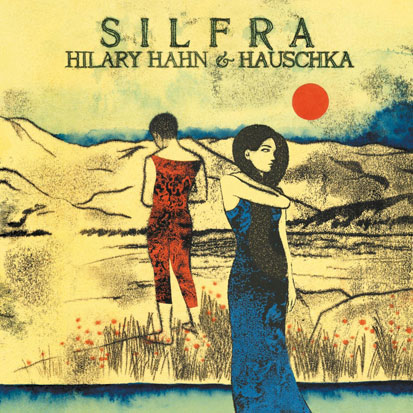 This odd, but perfectly natural, pairing teams German prepared-piano pounder Hauschka, still on the tail end of his twitchy, minimalist "dance" phase, with American violinist Hilary Hahn, who has logged 15 Grammy-winning years of playing "Three B's" classical. Together, there's equal parts amorous swoon and pointillist bounce (okay, one of the tracks is called "Bounce Bounce"), with an always unpredictable gale of pluck and poke and creak and drift and seriously apocalyptic rattles.
11. The Bad Plus – Made Possible (eOne)
11/21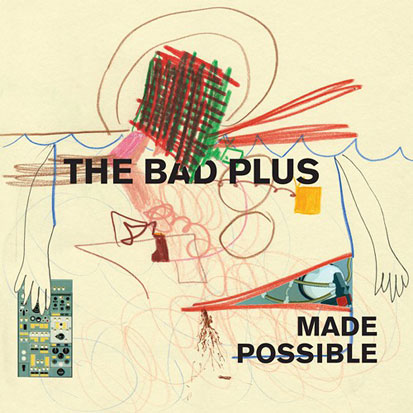 Versatile jazz trio the Bad Plus are totally finished with their "Hey, we cover Radiohead and Nirvana and shit" phase. On their diverse and frenetic eighth album, lullabies drown in washes of looped piano spillage, spy-soundtrack tension goes through rhythmic hiccups, Zorn melodies are treated like cocktail jazz, the 14-minute Badalamenti slowcore fog cloud of "In Stitches" rises from sinister to supernatural to anarchic. Plus, brave new experiments with electronics are less about acid-jazz crossover and more about sounding like dissonant, glitching Nintendo cartridges with no one to blow the dust off.
12. Peter Brötzmann & Jason Adasiewicz - Going All Fancy (Brö)
12/21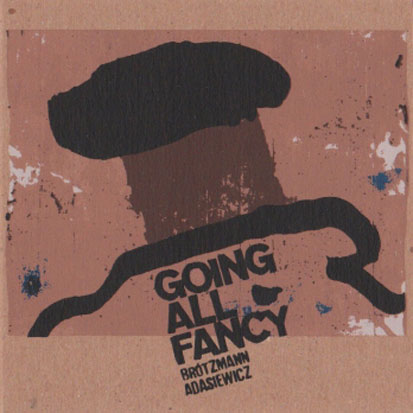 Hitting his 71st birthday this year, splatter-sax pioneer Peter Brötzmann has been celebrating with a Wire cover and a merciless, Lil B-level release schedule. Going All Fancy certainly isn't the most telepathic connection with his musicians (that's Yatagarasu, featuring Takeo Moriyama and Masahiko Satoh) or the most violent outpouring of aggression (that's the monolithic, metal-leaning Full Blast & Friends LP Sketches and Ballads). But his duet with vibraphonist Jason Adasiewicz is certainly the most tonally gorgeous, Adasiewicz letting his chimes ring out in a rainbow of resonating colors, and Brötzmann's rusty timbre left standing naked and yowling, the actual hum of his throat working as a third player.
13. Thisquietarmy – Phantom Limbs (Land of Decay)
13/21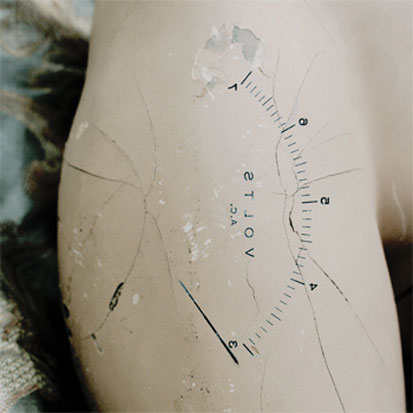 Somewhere between the heavy bliss-outs of Tim Hecker and the blissful heaviness of SunnO))) lies Quebecois doom-drone, loop-pedal pilot Thisquietarmy. On this 100-edition cassette, he makes the slow slide from evil to innocent and back.
14. Steve Lehman Trio - Dialect Fluorescent (Pi)
14/21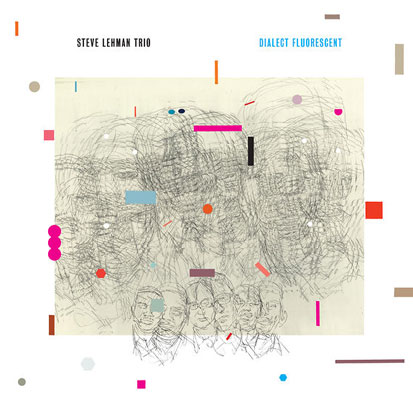 As an alto saxophonist, Steve Lehman is floaty, circular, cautious, tender. But as a bandleader, he makes giant, bold leaps and broad strokes. The real draw of Dialect Fluorescent is his band's loping, disorienting, push-pull rhythms that sound like Meshuggah-gone-Miles. Through originals like the Slinky-rock of the original "Allocentric" to covers of John Coltrane and the Willy Wonka staple "Pure Imagination," his crew stretches in ways that groove and confound.
15. Crystal Palace – Spirit Quest (Rotifer)
15/21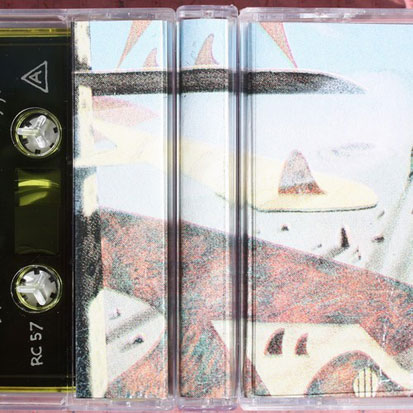 There's so many whinnies and whines and whistles and wind chimes and whooshing synths jockeying for position on this pulsing 58-minute cassette storm by Brooklyn musician Christopher Merritt, it's hard to even guess its intentions. A John Cage Williams Mix-style tape piece made for transcendence instead of confusion? A homemade one-man analog Black Dice orchestra for rattles and tape slurps? A black cloud hanging over A Rainbow in Curved Air?
16. Willamette - Always in Postscript (Own)
16/21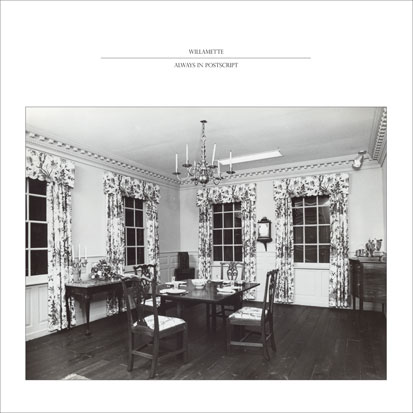 On Always in Postscript, "Shitsville, Americana" trio Willamette make gushing ambient music that's equal parts Lynchian shadow-hunting, hyper-romantic slow-dancing, and uneasy eavesdropping — think Lana Del Rey's "Blue Velvet" cover extended into two 15-minute sides of a 10-inch. A hazy curtain framing pianos, strings, flapping tape, and shuffling room noise, they're like Stars of the Lid open to chance compositon.
17. Neneh Cherry & The Thing - The Cherry Thing (Smalltown Supersound)
17/21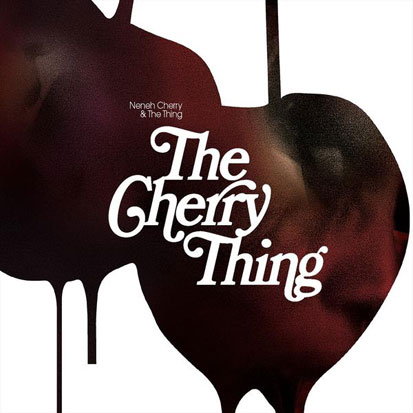 You may know Neneh Cherry for the funky, late-'80s polyglot pop that presaged trip-hop and M.I.A.; you may know the Thing for heavy-mutant Scandinavian spazz-jazz full of baritone blatting, punktopus drumming, and vein-popping volumes. Together, improbably, they are exactly the sum of their parts, blustering through an eclectic set of covers (Suicide, Stooges, Ornette, DOOM) that are at once small-club casual and carnival chaos; Cherry's voice keeping gangster Peggy Lee cool, and saxophonist Mats Gustafsson a shrieking living seizure.
18. Max Richter - Recomposed by Max Richter: Vivaldi, The Four Seasons (Deutsche Grammophon)
18/21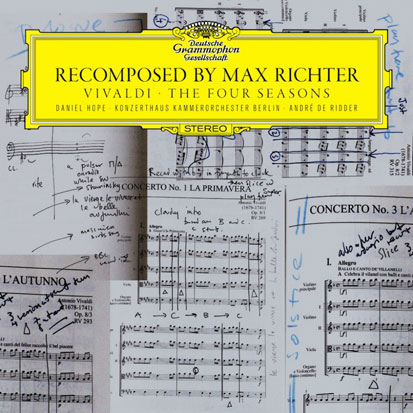 It's hard to improve on a classic; and probably even harder to improve on one of the most recognizable pieces of music ever written. British composer Max Richter certainly tries, stripping Vivaldi's The Four Seasons of much of its bombast, reducing the familiar churns of your favorite Hewlett-Packard commercial to haunting echoes and whispers. Some motifs are run through Reichian repetition, some are stretched into Ligeti bummerscapes, some play Glass-like additive rhythm games, and some are imbued with the heartsick melodies of, say, M83.
19. Fushitsusha – Hikari to Nazukeyo (Heartfast)
19/21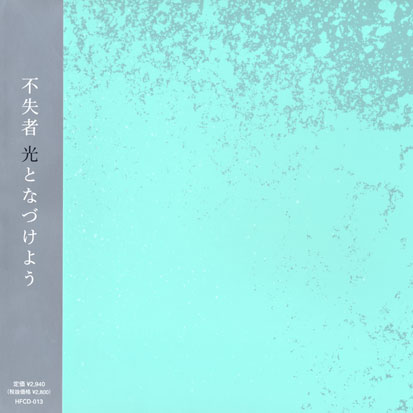 Back in the game after 11 years of silence, esteemed guitar mutilator Keiji Haino returns to the band that made him one of noise-rock's few guitar heroes. But Hikari to Nazukeyo only resembles their blown-out, krautkore space-gunk in name alone. This taut, psychotic, razor-sharp Beefheart metal, stumbling and stuttering and screaming at obtuse angles as Haino's death-surf guitar gnashes and snarls.
20. White Suns – Sinews (Load)
20/21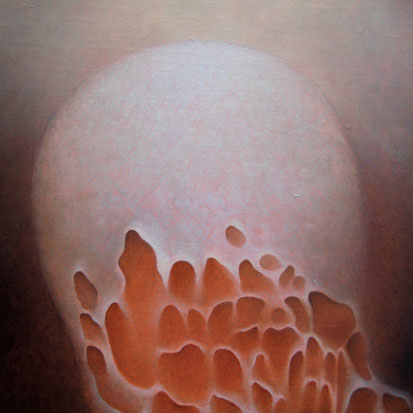 Brooklyn White Suns are the type of self-negating, void-embracing "rock" band that think the best parts of '80s Swans, Sonic Youth, and Pussy Galore records were the outros. Since guitarist Kevin Barry usually keeps his guitar tuned to "bawl feedback indiscriminately," what few speed-bag blasts of Fear-gone-Lightning Bolt hardcore that remain on Sinews are violent, jarring volleys against the abyss itself, not to mention the rhythm section fighting the bleakbuster agony of Rick Visser, who plays amplified springs and ceramic sundials like dentist drills and cement mixers.
21. Oren Ambarchi - Sagittarian Domain (Editions Mego)
21/21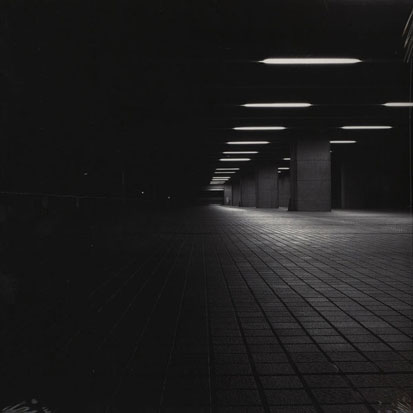 Australian seismologist Oren Ambarchi has spent more than a decade slowly detonating drones in seismic, crater-making blasts. On Sagittarian Domain (the highlight of nine wildly different LPs he released this year), he gets his groove on, turning his weapon inside out — what was once a sonic cannon unleashing lowest-end rumble is now a gentle tool painting ethereal, ghostly spirals. Over the course of 33 swooning, keening, slowly unfolding minutes, he chug-chugs along like he's making the longest version of Wire's prickly, plinky "Heartbeat." During the journey, he slowly blears past the sounds of 2012: colorful feedback walls (see GY!BE), transcendence-through-heavy-metal-thunder (see Swans), Codeine-kraut-murk-motorik (see Beak>) and even doom-dub (see Andy Stott) if the latter were an analog science that you could neatly, elegantly bash out on drums and wires.