SPIN's 50 Best Albums of 2012
In 2012, R&B crooned underwater, metal went not-metal, and hip-hop fell into a K-hole, and these were just a few of the ways to make a big bang this year. Here's SPIN's favorite 50 albums — from the biggest-selling pop sensation (and pizza ad) of the year to anonymous Afro-psych from the wintry expanses of rural Sweden; from ground-breaking hip-hop IMAX cinema to garage-punk gnashing still being recorded by Steve Albini. Most critics' taste levels ain't at our waist level. Ain't nobody fucking with our clique.
1. SPIN's 50 Best Albums of 2012
1/51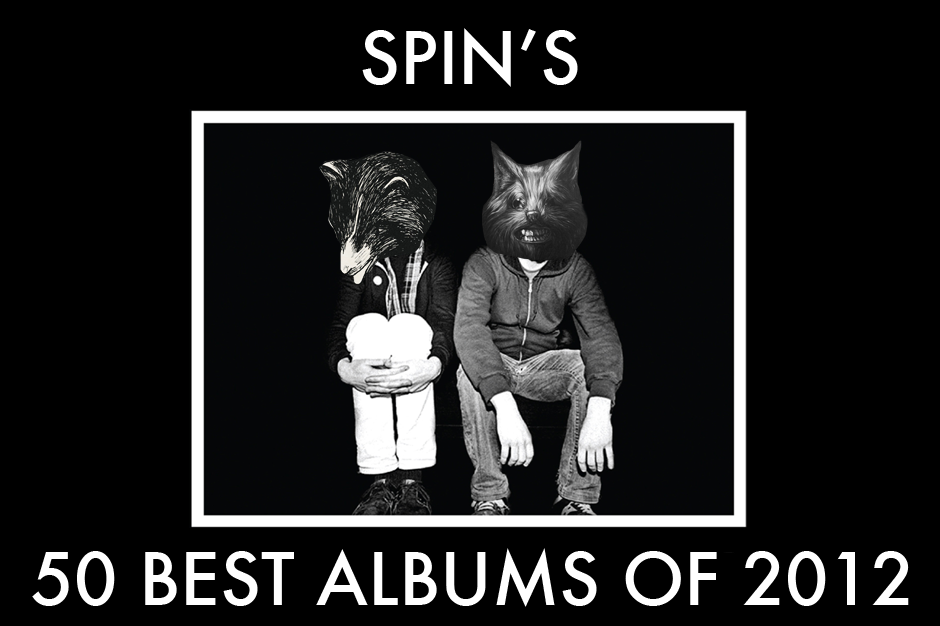 2. fun. - Some Nights (Fueled By Ramen)
2/51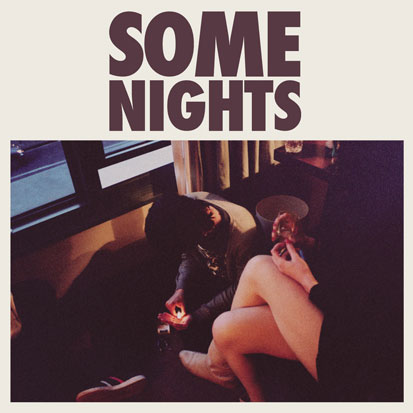 The first full-fledged "alternative rock" band to top the Hot 100 singles chart since, what? Owl City? Barenaked Ladies? Lisa Loeb & Nine Stories? Well, it certainly helps that fun. frontman Nate Ruess is no one's Bill Callahan, singing loud and proud like Freddie Mercury spending A Night at the Opera checking his Twitter feed. It also helps that Some Nights is cosmopolitan, Internet-era, all-caps poptimism turning the full-bore majesty of My Chemical Romance's Danger Days into witching-hour regrets; turning the expressionistic Auto-Tune of Kanye's "Runaway" into Broadway bombast, turning the once-languid pulse of Grizzly Bear's "Two Weeks" into a generational Homecoming rah-rah made for pushing Chevys out of planes in the middle of the Super Bowl. Finally, the album brings modern "indie" back into that weird, wonderful, new-sensational, late-'80s dramarama of INXS, Simply Red, and Psychedelic Furs. Listen without prejudice, party without irony, R.I.P. John Hughes. CHRISTOPHER R. WEINGARTEN
3. Heems - Nehru Jackets (Greedhead)
3/51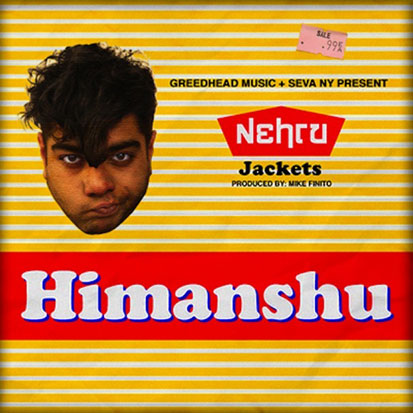 Himanshu "Heems" Suri advanced his reputation as an absurdist, confrontational, political firebrand in 2012, chumming Twitter with sly reverse-race-baiting — a follower complained that his tweet, "White people houses be smelling like cat" was "presented with no context"; Heems: "white people always be like 'context.'" More importantly, he released an absurdist, confrontational, political mixtape (free on the Internet) that rivals anything by his no-joke joke-rap crew Das Racist (who Heems recently confirmed was over — via Twitter, naturally). His buddy Mike Finito strews snippets of Indian pop (and Kate Bush) within an adapted Def Jux stagger-and-clatter, crafting a soundtrack for multi-culti urban jostle rather than sci-fi dystopia. This ebb-and-flow is an ideal vehicle for Heems' free-associative musings and a snazzy jumping-off point for bold statements: The celebratory "Womyn" riffs off the Beasties and BBD as it revels in the from-Venus clichés it undercuts; "NYC Cops," is a Strokes-sampling, fuck-tha-police history lesson that takes sides and names names. KEITH HARRIS
4. Best Coast - The Only Place (Mexican Summer)
4/51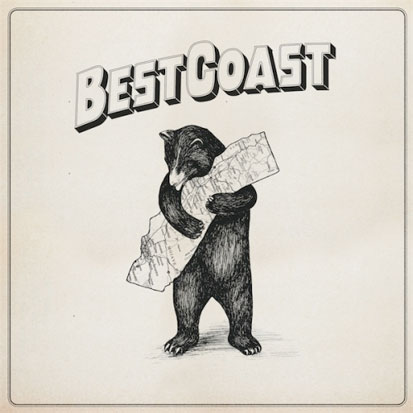 "What a year this day has been / What a day this year has been." Wherein songwriter Bethany Cosentino grapples with life as an especially prominent HRO tag, seeding love songs to both California and that one guy in that other band with Nicks/Buckingham-style confectionary bile. She made a hash of "Rhiannon," but this works great as her Tusk, tuneful but tough, expertly guarded but frequently guileless, aiming to please but only on her own exacting terms, and fuck the (various, virtual) critics. "I don't want to be how they want me to be," she's telling you, the whole time, even in those moments when she is not actually repeatedly singing the words, "I don't want to be how they want me to be."
Jon Brion gussies her sound up — a power-pop shut-in's brain, a beach bum's heart, maybe vice versa, an emotionally complicated voice making the absolute most out of simple sun/fun phone/alone rhyme schemes — without over-fussing, and from here she could go anywhere. Joni Mitchell's knowingly loopy Laurel Canyon? Jenny Lewis' smart-ass Silverlake? Joan Jett's stylized gutter? Brion's own songwriter's-songwriter braniac farm down at Largo? Neko Case's strident alt-siren forest far to the north? Fiona's hyper-fussy alternate universe? Her boyfriend's skatepark? Or maybe just In-N-Out and then the beach, for the 50,000th time, still as perfect as the first, dark clouds be damned. (Actual bonus tracks: "Mean Girls" and "Angsty.") ROB HARVILLA
5. Metric - Synthetica (Mom + Pop)
5/51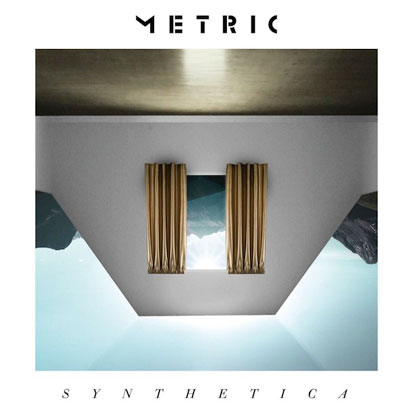 Do you love new wave-leaning, cynical yet slyly hopeful, man-vs.-machine, dystopian art-rock concept albums? Do you hate Muse, though? On Metric's alluring, alarming fifth album, they expertly balance between "Idioteque" and "Discotheque," between pop sweetness and apocalyptic glam menace, between digital ennui and analog exuberance. "Youth Without Youth" is a "Rock and Roll Part 20XX" white-funk stunner; "The Wanderlust" marries 1985 pop frivolity to 3085's clone wars and co-stars none other than Lou Reed, paradoxically sounding more relaxed and human than he has in years. But bandleader Emily Haines never cedes the black-helicopter spotlight, her keening voice sugary and beguiling but her words sharp and defiant. "I'm just as fucked up as they say," she begins; "A scream becomes a yawn," she fears; "No drug is stronger than me," she triumphantly concludes. Dance like the world isn't ending. R.H.
6. Spoek Mathambo - Father Creeper (Sub Pop)
6/51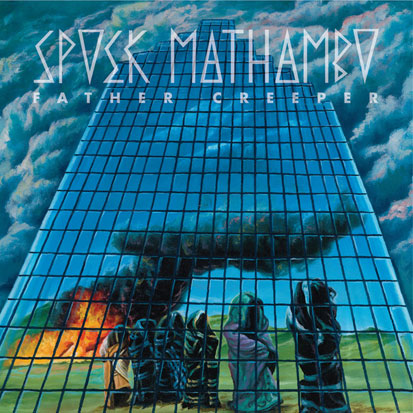 Back in the 1980s, while liberal musos were deriving hope from Township Jive's jubilant defiance of South African apartheid, a kid named Nthato Mokgata was born into the street wars of P.W. Botha's Soweto. Roughly a quarter-century later, rechristened as rapper/producer Spoek Mathambo, he channels the grim day-to-day of 21st-century Johannesburg into synthetic flutters, clicks, and squelches that abrade and grate and grind. Elements of the musical grace that's his birthright do poke up from the electric muck, such as the lyrical guitar that runs through "Dog to Bone" as Spoek insists, "No you don't need to be scared"; but these flicker like memories of a happier time resolving into just enough focus to mock your current predicament. Mathambo's not necessarily a commanding presence as either a rapper or singer, but this turns out to be his strength, denying listeners the luxury of pinning down these free-floating anxieties about bad sex, blood diamonds, and wage slavery on any one individual, as we drift through the confusion that prevails when there's no longer a prize to you keep your eyes on. K.H.
7. Nicki Minaj - Pink Friday: Roman Reloaded (Young Money/Cash Money/Universal Republic)
7/51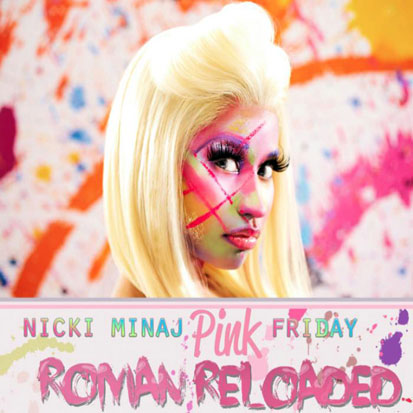 You've heard "Pound the Alarm" a few hundred times, but did it really register that Ms. Minaj was singing "hotter and hotter, sexy and hotter" on an inane-beyond-inane hook? Nope. Because she sells it! Pink Friday's dance songs have the same theatrical intensity as the album's more critically adored "real hip-hop" songs where she voices Roman Zolanski, calls you a stupid hoe over and over and over, or puts on a Schoolly D mask for "Beez in the Trap" and returns hyper-literal hip-hop toughness to its metonym-flinging shit-talk origins. The rappity-rap first half of Roman Reloaded is a little easier to grasp than the A.D.D. EDM sensory-overload second half, which is actually way more Nicki than a Barbie-girl version of Hell Hath No Fury, anyway. "Whip It," in the car-as-vagina tradition, gets paired with "Mr. Saxobeat"-meets-Justice "Waters of Nazareth" production. Break-up ballads like "Fire Burns," where she calls an ex a "piece of shit" are painfully sincere and pure camp at the same damn time. On the title track, Nicki confidently raps, "Nicki, pop? / The only thing that pop is my endorsement ops," refusing to separate the hip-hop hard-spitter from the fast-rapping supposed sell-out. Deal with it. BRANDON SODERBERG
8. Deftones - Koi No Yokan (Reprise)
8/51
If Deftones have done anything to improve heavy music since they rode nü-metal's late-'90s crest to become Faith No More's alt-metal heirs, it's been in the way they've romanticized the types of hefty grooves brandished by scarier bands like Neurosis and Tool, injecting them with confessional lyrics, keyboard gush, and Spandau Ballet levels of oceanic emotional drama. Their seventh LP, Koi No Yokan (Japanese for "Premonition of Love"), is their sexiest yet — and by proxy, 2012's sexiest metal release (sorry, Pig Destroyer). Much of this is due to frontman Chino Moreno's breathy, New Romantic delivery of lines you might expect from Danielle Steel ("I promise to watch and raise your babies," in "Romantic Dreams") or EL James ("On the day you arrived I became your device," in "Entombed"). While careless whispers like these are nothing new for Deftones, the group supports Moreno's vocals with its most consistent wall of kaleidoscopic blur and fuzz since 2000 touchstone White Pony, making it all the more seductive. KORY GROW
9. Kathleen Edwards - Voyageur (Zoë/Rounder)
9/51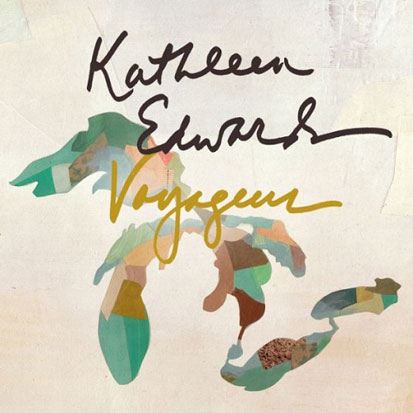 Though the influence of Bon Iver frontman Justin Vernon certainly can be felt from one end of Voyageur to the other (he was a producer, collaborator, and the veteran Canadian alt-country artist's significant other at the time of recording), Edwards carries the day with tough, elemental yet melodic songwriting — capable of kicking up dust, settling in, or blowing the house down completely. And while her emphasis on gauzy textures and twang-less tones were a noticeable departure from the trad-roots palette she'd previously foregrounded, this result felt like anything but compromise. More bruises than bicycle bells. DAVID BEVAN
10. Lindstrøm - Six Cups of Rebel (Smalltown Supersound) and Smalhans (Feedelity)
10/51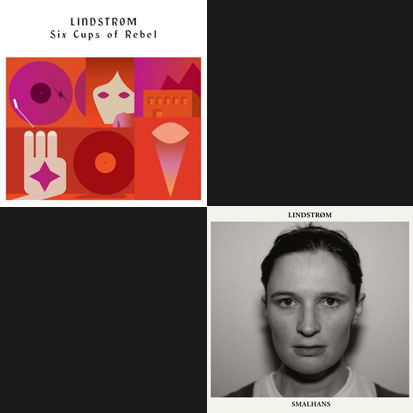 For a few years now, Hans-Peter Lindstrøm has ranked among the very few electronic producers to get props from rock aesthetes and disco purists alike; and in 2012, the Norwegian producer/multi-instrumentalist played magnificently to each camp. February's seven-track, 53-minute Six Cups of Rebel let his prog impulses run riot, referencing the eccentric excess of mid-'70s Todd Rundgren (who returned the favor by mixing a far more dramatic 12-inch version of "Quiet Place to Live"), ultimately resulting in music that recalled the climactic anime scene when the hero rides his robot victoriously through the heavens before the credits. Released in November, the six-track, 34-minute Smalhans served up roomier, leaner, shorter, krautier space disco mixed by his comparably lauded countryman Todd Terje. On both albums, Lindstrøm sets nearly everything at a similar, dancefloor-filling tempo; but it's his skill at star-scraping melodies and undulating rhythms that makes the repetition more than welcome. BARRY WALTERS
11. Purity Ring - Shrines (Last Gang/4AD)
11/51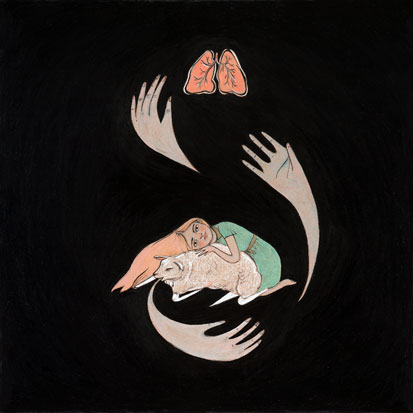 Megan James and Corin Roddick could have wound up playing out some other band's narrative, either as a skulkier version of How to Dress Well's sensualist '90s navel-gaze or as a more approachable answer to the runway/blog, fashion-focused, off-kilter electro of Grimes. But Purity Ring took all that cool-kid shit and imbued it with seriously melodic magic. You can hear it both in James' sweetly delivered vocals — which seem to come as missives from wiser spirits — and in Roddick's crisp yet goopy production, which eschews gimmicks even while borrowing from stripmined genres like trap-rap and New Age. Shrines' songs are gorgeous little glass globes containing entire ecosystems — making for an album-long lesson on preserving the fragile, easily overlooked romance that surrounds our day-to-day. CHRIS MARTINS
12. Animal Collective - Centipede Hz (Domino)
12/51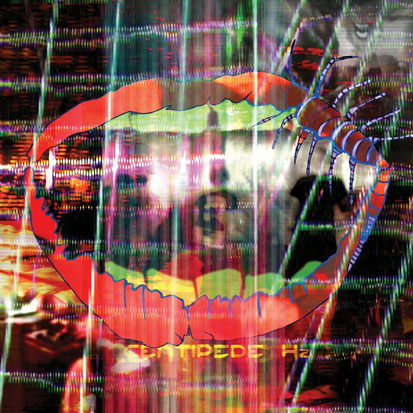 You can pin much of the past decade's antic-indie and fluoro- campfire music (not to mention the Billboard-certified bridge line, as flogged by Gotye and Foster the People) on the collective shoulders of Animal Collective — Panda Bear, Avey Tare, Deakin, Geologist, names that sound less like pop stars than ham- radio handles. And that seems about right: Centipede Hz, their most sprawling album, is all about scouring the airwaves for coded signals and then sending them, scrambled, careening off into the night, like Numbers Stations patterns turned into glowing tracer bullets. And here is where the band differs from so many of its peers and progeny: On Centipede Hz, totality is a real thing, a Tower of Babel teeming with musical dialects, a Bartlett's of timbre and tape hiss and all the other artifacts that give pop history its heft, an electron-microscope trip into the grain of sound itself.
This is CGI on a human and a social scale, a handmade riposte to the wide-screen mayhem of big-tent EDM, turning earnest narcissism into a celebration of huge differences. "I'd like to embrace it all," sings Panda Bear, and so they do. Like some Magical Mystery Science Theater Tour 3000, it's an explosion of dog-eared sounds and styles, arcana and ephemera, a centipede stampede of Talmudic footnotes; a 4D flipbook of pop music's past/present/future colliding, Hadron-style, to create a soundtrack to the Singularity. As jubilant as end times gets, Centipede Hz is a John Philip Sousa march down Atlantic Avenue straight to the heart of Atlantis; it's a Drexciyan Noah's Ark whose freak flag bears Dr. Bronner's ecstatic credo: "All-One!" PHILIP SHERBURNE
13. Roc Marciano - Reloaded (Decon)
13/51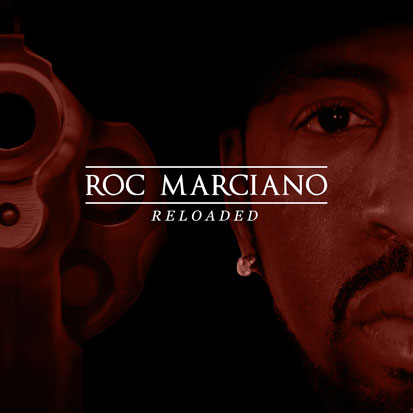 Rap is often lauded as being "cinematic" (see practically every review of Kendrick Lamar's 2012 insta-classic), but rarely is film evoked in rap as elegantly as on Roc Marciano's Reloaded. His second solo album doesn't tell a story, instead it is a succession of vivid images rendered in full color: Mongolian coats, smoke-tinted windows, blackened tilapia, machetes, bodies turned "to creamed corn"; and it's soundtracked, Tarantino-style, by the Spinners. Over somnolent, lo-fi minor-key beats, this is supposed to be quietly unsettling, intimidating music — and it would be, if didn't seem impossible to picture Marciano doing anything but daydreaming and writing. JORDAN SARGENT
14. Taylor Swift - Red (Big Machine)
14/51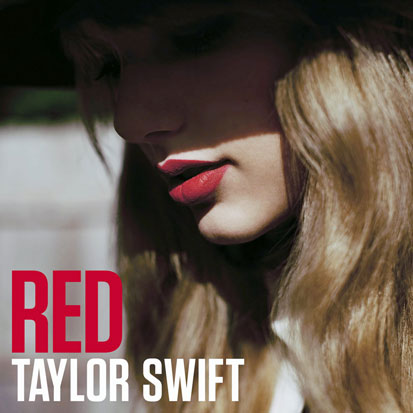 Behold the thing that should not be! One of America's most celebrated young singer-songwriters counters three cohesive, wildly successful, Grammy-winning LPs by fixing what wasn't broken; she permits herself to be re-stitched into a 10-foot-tall pop Frankenstein monster. She goes full Katy Perry on the hilarious "22" (a 22-year-old singing "I'm feeling 22" is funnier than any punch line on 2 Chainz' album, by the way) with some twangy, Friday-night hipsterphobia. Then she turns around and parties with the cool kids over some disjunctive Dirty Projectors harmonies ("…never ever ever "), some Arcade Fire/Florence bombast ("Holy Ground") and a full-on Mazzy Star tribute ("Sad Beautiful Tragic"). She's got devastating dubstep drops already shining the fog machines for summer 2013 remix season ("I Knew You Were Trouble") but is still ostensibly "country" because there's 28 seconds of banjos on "Red." There's pop-game Coldplay ("Treacherous"), rock-game Don Henley ("All Too Well"), and EDM-game Bryan Adams ("Starlight"). The guy from Snow Patrol can't even fuck this up. Did we mention you can order this album with a fucking pizza? C.W.
15. R. Kelly - Write Me Back (RCA)
15/51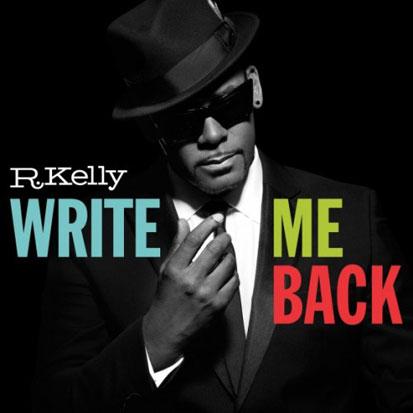 The unofficial sequel to 2010's Love Letter has the Pied Piper of R&B operating in classic-soul mode again, his supple voice molding itself into a new type of oldie on each track. "Clipped Wings" has him passionately apologizing to an ex over a velvety pop tableau; on "Fool For You," he lets his Smokey Robinson croon soar over drippy strings, while "Believe That It's So" calls back to the "Chicago stepping" used in his own "Step in the Name of Love" remix. While everyone from Frank Ocean to Usher was looking for R&B's blurry present tense, Kelly looked back with clean glasses: From turn-of-the-'50s Ray Charles to the Philly Soul of the '70s to Dangerous-era Michael Jackson, he can do it all. Anyone who thinks Kells is only good for a laugh and a bonkers double-entendre should listen to this and try to not melt just once. MAURA JOHNSTON
16. Beak> - >> (Invada)
16/51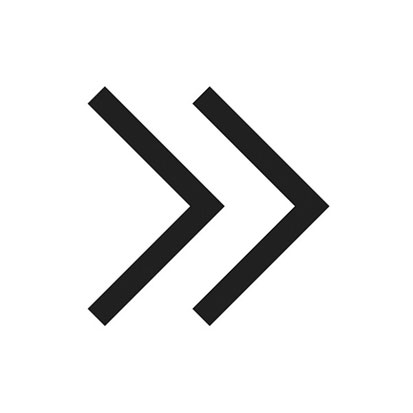 Recorded in single-take bursts with practically no overdubs, vocals a cottonmouth ghost murmur with barely-there grunts filling in for "lyrics," ambience provided by spinning toys and a Silver Applecart of vintage noisemakers: The second record from Bristol's Dogme '73 kraut-punk trio Beak> gives groove music a dangerous feel in a year where pop swung even harder towards the maximalist, clinical, obsessively polished pleasures of K-Pop and EDM. As willfully sloppy and gloriously murky as their 2009 debut, >> propels further since Geoff Barrow (also of Portishead) stepped up his drumming game, though he sees losing his "naïveté" as a net negative. And while the experimental underground's VHS horror fetish should have rightfully died after the first Zombi record, this is the undisputed highlight of a year where night-stalking was stronger than ever (Emeralds, the Alchemist, Chrome Canyon, Gatekeeper, Barrow's own John Carpenter-style synth project Drokk); tracks like the effortlessly diabolical "Liar" and the foggy "Ladies Mile" bubble and bleed and fuck up with unholy groans. C.W.
17. Jack White - Blunderbuss (Third Man/Columbia)
17/51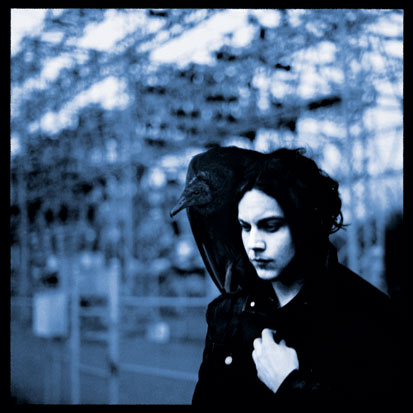 Sure, Zeppelin-era Robert Plant has always been the best vocal antecedent for Jack White's cutting sneer. But Mr. White Stripes' first solo album since his band and marriage ended also recalls Plant's worldly-traveler solo guise, craftily savoring the earthy delights of Old Weird America. White found himself at a crossroads in 2012, and Blunderbuss plays like a travelogue in which he decided to take every road. Less White Stripes, more "White Album."
Over the course of 13 tracks, White gets his Honeydrippers on with a wide-ranging set that takes some unexpected turns. Various songs prominently display funky keyboards, stately steel guitar, rippling salon piano, fiddles; there's even a sea shanty. For the money shots, White still turns to his bluesy sass, on a just-right cover of Little Willie John's "I'm Shakin'." And the crushing riffs of "Sixteen Saltines" revisit past glories without his present-day quality suffering a bit. The trip feels complete, and yet White sounds like he's still got miles to go. DAVID MENCONI
18. Mala - In Cuba (Brownswood)
18/51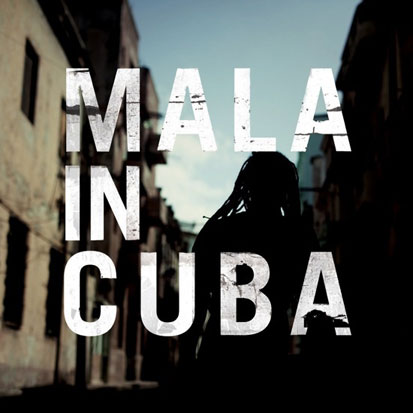 What began as an S.A.T. prompt for dubstep originator Mala and eclectic DJ Gilles Peterson — could we go to Cuba, return with a hard drive of local sounds, and make a real album? — turns out to be a mindful attempt at moving dubstep, utilitarian dance music in both its U.S. and U.K. strains, beyond the club. Knowing titles like "The Tourist" and "Changuito" (named after the famed Cuban percussionist) convey an outsider's sense of respect for another culture, without sacrificing the beatfreak confidence necessary to just slice and dice someone else's music until it sounds hot. Samples are attentively tweaked (see the endless wave of horns on "Changuito") and the best moments bridge the gap between two disparate styles (like when manic wubs dance with polyrhythmic percussion on "The Tunnel"). Too mellow for rave-tent beatdrop addicts, too Putamayo comp for purists who pride themselves on good taste and restraint, Mala's deep, complex, low-end mutations here are an affront to both sides of the dubstep culture war — and that's just what the polarizing genre needs right now. B.S.
19. Thee Oh Sees - Putrifiers II (In the Red)
19/51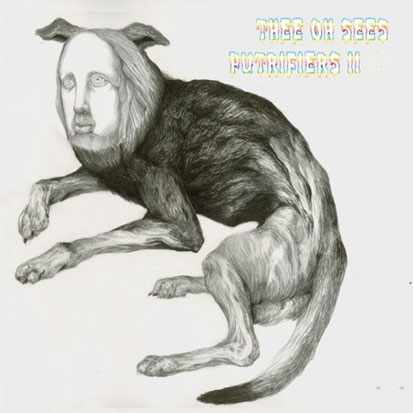 Thee Oh Sees tend to release one or two records a year, which makes the San Francisco psych-noise-garage hybrid's success rate all the more improbable. Ex-Coachwhips singer-guitarist John Dwyer keeps his band running like a '57 Chevy hooked up to a morphine drip — a superb distillation of its city's true identity as the home of groovy vibes that are actually more cranked-up than blissed-out. On this seventh album, they drone like the Velvet Underground ("So Nice"), ba-ba-ba like the Beach Boys ("Flood's New Light"), and march into the White Rabbit's mouth ("Lupine Dominus"). They bleed our ears with dissonant feedback on "Cloud #1," then croon us a lullaby called "Goodnight Baby." Putrifiers II is the best album the Elephant 6 Recording Collective never managed to make. So how long until Dwyer admits he's Brian Wilson's secret son on a very special episode of Maury? CARYN GANZ
20. Goat - World Music (Rocket)
20/51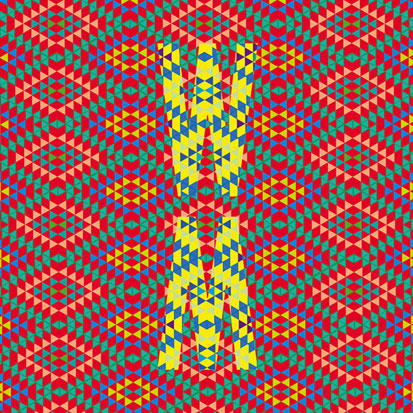 Borders are bogeymen. The anonymous members of Goat claim to hail from Korpilombolo, a small town in Sweden with a history of voodoo rituals. The guitars on their metal-leaning, almost-everything-encompassing debut album have the earthy Midlands crunch of prime Black Sabbath. There's a bhangra beat on "Run to Your Mama" as well as an invocation/cover of Boubacar Traoré's Malian hit "Diarabi." "Goatlord" is séance harmoniums and Nico's ghost wailing around a bonfire. This myth-shrouded band from a speck on the map crams an atlas-worth of psychedelic sounds into World Music. There was no better musical argument for a boundary-free world — or mind — in 2012. DAVID MARCHESE
21. The xx - Coexist (Young Turks)
21/51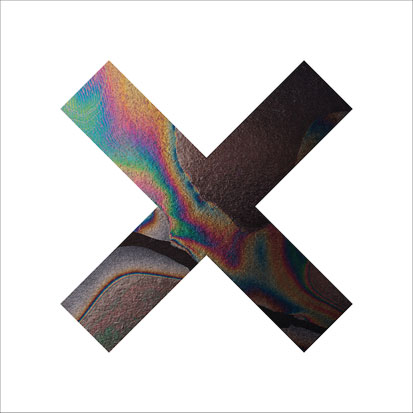 Way back in 2009, when "PBR&B" wasn't a word worth cringing over, and it wasn't quite yet cool to declare one's love for say, Rodney Jerkins, the xx's Aaliyah fetish — a bonus-track cover of "Hot Like Fire" on a debut album that mirrored the patient, minimal throb of Timbaland circa 2001 — felt pretty unprecedented. Just three years later, though, coexisting with indie rock's R&B flirtation, the trio remains ahead of the curve, burrowing deeper into their Sade-for-nerds simplicity, and making everyone else's smoky alt-R&B sound busy and decadent. Producer Jamie xx experiments with how little music he needs to support his bandmates' lithe, longing-filled vocals and plucked bass and guitar. His pitter-patter beats are barely there, while Romy Madley Croft's breathy vocals sneak past even more softly. Oliver Sim steps forward, with deeper and more confident singing, channeling Scott Walker or, at least, David Sylvian (indeed, Japan's bleep-bloop-blur break-up song "Ghosts" may be the template here). A more mystifying collection of lonely lust/love songs didn't emerge in any genre. B.S.
22. Frankie Rose - Interstellar (Slumberland)
22/51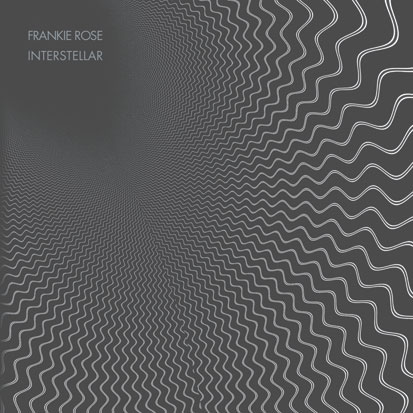 Frankie Rose came to prominence as the Spinal Tap drummer in reverse of the retro, late-2000s girl-group-in-the-garage boom — the rest of the band kept exploding. Post-Vivian Girls, post-Dum Dum Girls, post-Crystal Stilts, post-Outs, she took a giant step forward with this startling, ambient-pop dream-weaver. Sighing eternally in a Brian Eno afterworld, Rose fuses thoughtful, New Age-tinged, head-in-the-clouds muscle (chorus: "Are we? / Could we be?") to a sturdy new-wave skeleton, building a transfixing universe that turns the blood-simple "Pair of Wings" into a grandiose showstopper, and cello + guitar + reverb + aforementioned sighing-wisp "The Fall" into 2012's most quietly devastating album-closer. Interstellar is an excellent title, though we also would've accepted The Bangles on the Moon. R.H.
23. Dinosaur Jr. - I Bet on Sky (Jagjaguwar)
23/51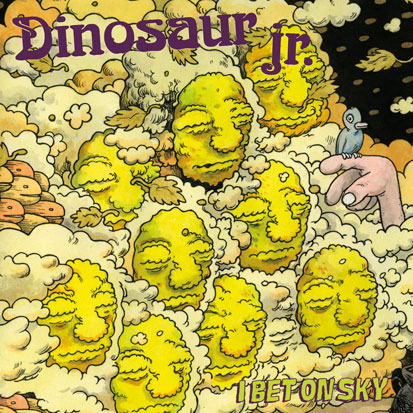 On the tenth full-length from slacker-rock archetypes Dinosaur Jr., gusty six-string slinger J Mascis reveals himself as a truly free soul every time he breaks into one of his transcendent solos. Now on the band's third reunion disc, Mascis and bassist-vocalist Lou Barlow are writing holy hymns, almost always building to a place where the grey-haired guitar hero can zone out for a divine, fleet-fingered excursion. Single "Watch the Corners" contains the sort of Mascis-croaked melody you can hum, but the fact that it's topped off with such glorious, post-blues noise-bliss drives it home. And then there's the almost-funky "I Know It Oh So Well" that somehow juxtaposes a Keith Richards-ish riff with a solo that's pure sugar-high whirl. In a year filled with countless Dinosaur Jr. Jr.'s — from rumble-seat rockers JEFF the Brotherhood to gnarly gnashers PAWS, it's refreshing to hear the original live up to the legend. K.G.
24. Jessie Ware - Devotion (PMR/Island)
24/51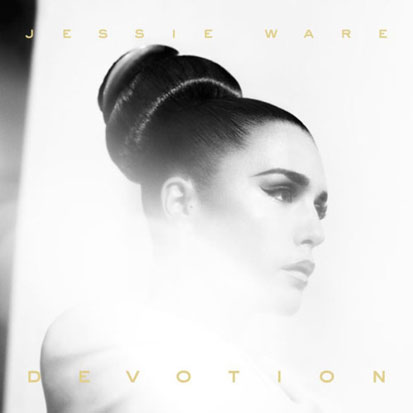 While R&B has certainly gotten moodier in the presence of '90s nostalgia and post-dubstep ambience, actual restraint is more scarce. But it's that rarefied quality that gives such an ineffable aura to the not-just-dance-music of London singer Jessie Ware, a vocalist capable of connecting the husky lows of Whitney to the melismatic highs of En Vogue's Dawn Robinson while forging her own path through a series of sly, subtle, hooky, light-meets-shadow grooves. In no way does Devotion live in the past; it should just be your beat-noir shelter of choice while the quiet storm passes. C.M
25. Sleigh Bells - Reign of Terror (Mom + Pop)
25/51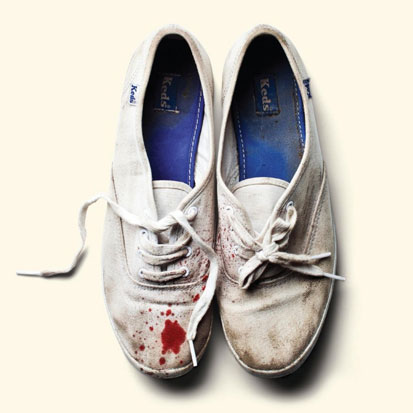 From her suicidal murmur on "Born to Lose" to her bubblegum-domme strut on "Demons," Sleigh Bells vocalist Alexis Krauss sexes up the increasingly epic blare of guitarist Derek Miller's arena shoegaze with a dark allure, one far more nuanced and realized than 2010's blown-out punk-hop breakthrough Treats. Though she relishes the gloomy seduction of morbid despair, she's determined to power through: "Comeback Kid" is a human-scale pep talk for anyone who's not a fuckin' perfect firework, and "End of the Line" staggers through a breakup's many moods — "You're never gonna live this down," "You didn't want it enough," culminating in a simple "So, goodbye" — without losing its perspective on sadness. As Krauss' array of girl-pop poses (serenity, sass, swagger) emanate from behind Miller's delicately precise dream-pop-via-Def-Leppard bludgeon, Sleigh Bells demand that you surrender, but they never expect you to give yourself away. K.H.
26. Tame Impala - Lonerism (Modular)
26/51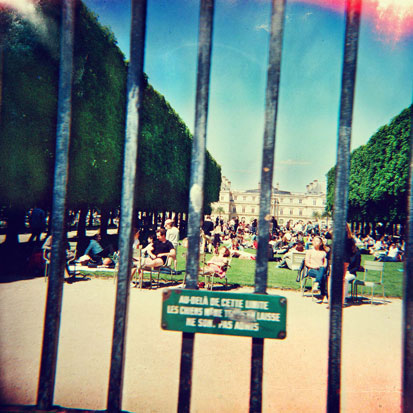 On their second album, these Australian space-dust wranglers progress from genially trippy to masterful psych-pop, creating an itchier, twitchier Revolver or The Soft Bulletin. Though the band's latest dwells on inward themes — each song is a lamentation about time lost, or a mantra pumping its maker up so he can face the world — it explodes far and wide like a smart bomb spewing Day-Glo paint and wobbly guitar spasms. Tame Impala bring rare grace to the modern psychedelic canon: Neither cartoonish (like Of Montreal) nor bristling (like Animal Collective) nor too-far-gone (like Deerhunter), these Aussies give freaks and squares something to bond over. C.M
27. Action Bronson - Blue Chips (Fool's Gold)
27/51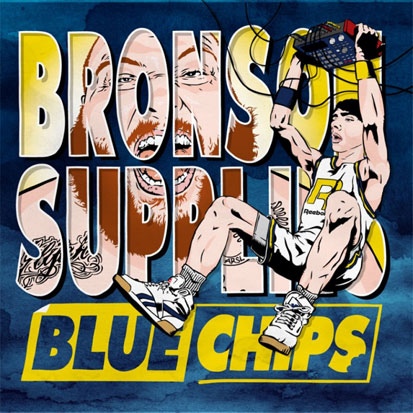 New York City will never lack for elemental, beats-rhymes-and-life rap releases, and this year saw an especially bountiful influx from Roc Marciano, Meyhem Lauren, Sean Price, Joey Bada$$, and Chinx Drugs, among others. But the city has suffered a shortage of characters, especially since ears have continued to tune into the weird and wonderful exports from the south and the west and the rest of the Internet. Enter Action Bronson. A big-ass, ginger-bearded chef-turned-spitter, he isn't the savior of a city immune to salvation, but rather a colorful crank who makes the nuts-and-bolts foundation of the five boroughs sound fun again.
Fittingly then, Blue Chips was created in a manner suggesting a hip-hop Beavis and Butt-Head dynamic: Bronson and producer Party Supplies sat down in front of a laptop and scoured YouTube for bizarro sounds to sample while getting opera-note high. And though the album is imbued with something like a stoner's buffoonish streak — as an infatuation with Tom Selleck's mustache suggests — it is, at its core, a testament to technical chops: "9-24-11" has Bronson deliberately mangling his lines only to restate them in the name of fuckin' with a flow; "Tapas" is a shot of raging and exhilarating braggadocio, while on the drum-less "Pouches of Tuna" his timbre provides the rhythm as if he's vocally conducting an entire rap orchestra. By now, everyone knows Bam-Bam Bronsolino is consummate with the fine-dining chatter and has an endless stash of obscure pro-wrestling references ready to go, but never forget that he grew up in Flushing, Queens, avidly listening to Kool G Rap. Of course he goes hard. PHILLIP MLYNAR
28. Cat Power - Sun (Matador)
28/51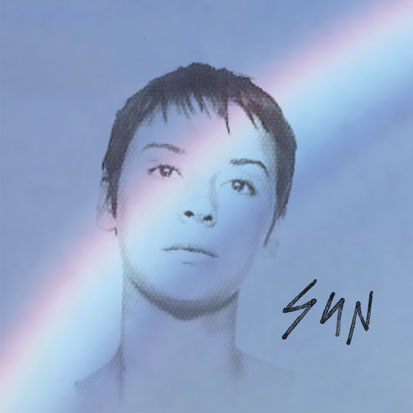 She's been a lo-fi indie-rock folkie, a haunting death-drone folkie, a damaged-enough Starbucks rocker, pals with Booker T's band, and now Chan Marshall, pop artist. Like similar indie plateau-jumps — Yeah Yeah Yeahs' It's Blitz! and TV on the Radio's Dear Science, Sun absorbs the tics of the charts but never gets fully absorbed by cheap tricks. "Peace and Love" is a country-rock rap that one-ups Springsteen's Wrecking Ball gospel-hop "Rocky Ground," and tells youngsters that pageviews don't mean shiitttttt. On "Ruin," Marshall's concerns get broader as she scoffs, "Bitching, complaining / When some people ain't got shit to eat." "Nuthin' But Time" could be ten-minute-plus inspirational Disney Pop if it meant something epic; instead, it's a life-affirming affront to mortality. Comparing high-definition, indie-leaning power moves, nothing on Lana Del Rey's Born to Die felt this lived-in, or as in-quotes sleazy as the Howlin' Wolf-meets-the-Edge blooz riff on "Silent Machine," either. B.S.
29. Dirty Projectors - Swing Lo Magellan (Domino)
29/51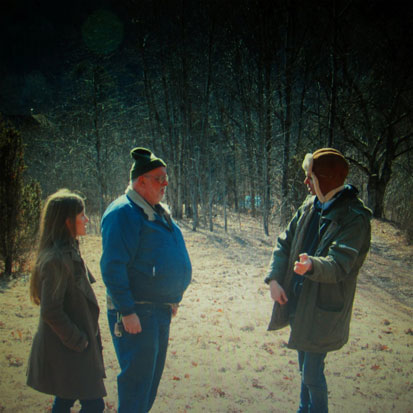 Wherein Dirty Projectors mastermind Dave Longstreth unites the nerds he's polarized so effectively over the years. Retiring to a house in upstate New York for several months last year to workshop a mountain of new material, Longstreth hunkered down with just one, uncharacteristically simple concept in mind: write the best songs possible. He emerged with his finest work yet, an album that leaves the sidewinding R&B of 2009's Bitte Orca for real, rope-a-dope troubadoubery — exhilarating gusts of Led Zeppelin-like guitar heroics ("Offspring Are Blank"), earthen acoustic balladry (the McCartney-indebted title track), and red-blooded poetry that's both emotionally direct and, at times, utterly devastating ("Impregnable Question"). It proved once and for all that Longstreth was not all brains, but heart and soul, too. D.B.
30. Torche - Harmonicraft (Volcom)
30/51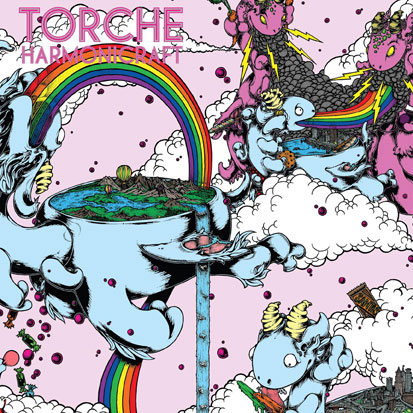 In a year that saw bands like Baroness and Goat take great strides towards anti-metal — that is, attempting to invert the genre's excesses altogether — Florida's Torche and their rumbling, pop-rock bluster stand out among the most extremely un-extreme. On the heels of a couple of headbanging alt-metal delights, the group's third LP wears its dissension on its album sleeve, as cotton-candy-clutching dragons puke rainbows amid a fluffy pink sea. Seemingly more influenced by U2 and angel dust than Metallica, Torche subvert metal's conventions with chunky, kaleidoscopic guitar flickers; stone-skipping, bubblegum vocal layering; and squealing, drawn-out feedback smudges. In the end, Harmonicraft became the perfect, appealingly heavy remedy in a year where hard-rock stand-bys like Foo Fighters, Queens of the Stone Age, and Mastodon were laying low. A sound and story so unique that it's something only a cartoon dragon could puke up. K.G.
31. Daphni - Jiaolong (Merge)
31/51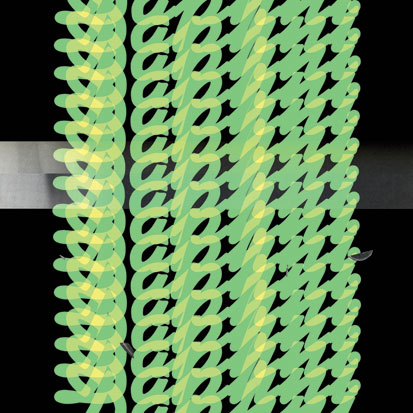 Caribou mainman Dan Snaith explains the difference between his two principal projects: "Caribou records take a lot more time, and I'm a lot more meticulous and go back and really think about them. Daphni tracks…I just do." Appropriately, Jiaolong, the debut LP from his fledgling club alias, is all about spontaneity, both in the studio and on the dance floor. In part, that's because its tracks were originally intended simply as fodder for Snaith's own DJ sets — custom-made patchworks of Detroit-inspired techno, chopped-up Afrobeat, and discombobulated modular freakery. But what works wonders on the dance floor turns out to work just as well as an album-length statement, with rickety machine rhythms, skeletal melodies, and psychedelic bursts of color locking together in counterintuitive ways, creating their own logic at every unexpected turn. Snaith's stated goal as a DJ — "to totally blindside the room in a way that somehow makes sense" — comes across beautifully in nine humbly willful tracks. Maybe there's something to "dance like no one's watching," after all. P.S.
32. Pallbearer - Sorrow and Extinction (Profound Lore)
32/51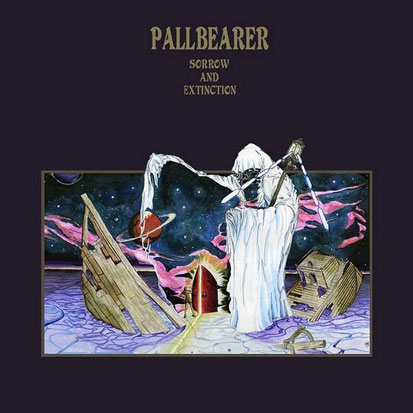 Doom-rock's newest Drab Four Pallbearer play metal as if the only bands who ever existed were Black Sabbath, Saint Vitus, and Candlemass: suffocating atmosphere, downtrodden and downtuned funereal bleakness, heavy guitars, spooky vocals, and more hooks than should fit in that coffin. But unlike other pretenders to the crypt, these downer-rockers sell it convincingly, and Pallbearer's sincere, weirdly melodic hopelessness served as a perfect antidote to the 2012 pop charts' ubiquitous cheer: Their answer to Carly Rae Jepsen would be "Call Me Never." Songs like "The Legend" and 11-minute closer "Given to the Grave," with its soaring solo, are dark enough to suggest the bandmembers never bothered to learn major chords at all. The only thing bright about this group is its future. K.G.
33. Traxman - Da Mind of Traxman (Planet Mu)
33/51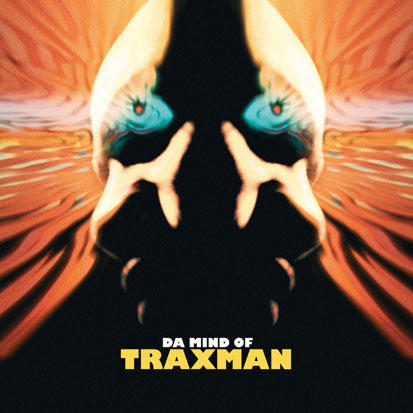 Chicago footwork has always been fundamentally about levitation. That's true of both its dance steps, which are like B-boying in zero gravity, and the music itself, held aloft by polyrhythmic sequences that spin like helicopter blades in a dizzyingly syncopated moiré of accents and offbeats. But "Footworkin on Air," the track that opens Da Mind of Traxman, goes way beyond pointing out the merely obvious; its bubbling mbira, Reichian counterpoints, and Oneohtrix-style arpeggios float so weightlessly they make Traxman's peers sound comparatively earthbound. If juke and footwork lifted house music aloft, Da Mind of Traxman strings balloons from the eaves and sends it soaring over the skyline.
It's hardly all as downy-soft as that opening cut, though. Elsewhere, spring-loaded hi-hats put the mousetrap back into trap music and 808 kick drums roll out in pile-driving seismic volleys. But the album's most important contribution to footwork, particularly at a moment when the style risks being co-opted and codified by legions of hipsters reworking YouTube rips in Ableton, is to remind us of its essential malleability, as capable of turning AC/DC into a gospel call-and-response as it is of splicing MPC swing with free-jazz flux. Quoting and referencing Prince, Ronnie Laws, ghetto house, circus music, Blaxploitation flicks, and, obliquely, Eric B. & Rakim's "Paid in Full" (via the Ofra Haza a cappella that Coldcut used for their remix), Da Mind does for footwork's culture of sample-flipping what DJ Shadow's Endtroducing… did for instrumental hip-hop. P.S.
34. King Tuff - King Tuff (Sub Pop)
34/51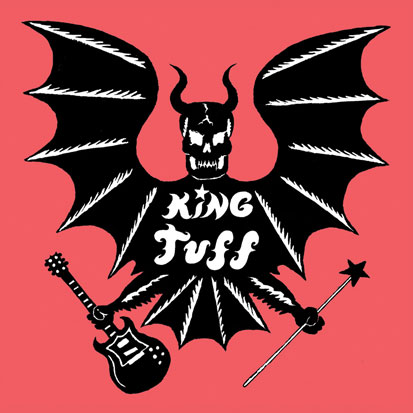 Persistence matters. So do songs. Prior to the release of this self-titled debut, Kyle Thomas had been goofily ambling around for years — singing and guitaring with J Mascis in stoner-metal baddies Witch and psych-folkies Feathers. Glitter-chalk it up to dues-paying or inspiration, but, the titles of just two of its many joyous glam-garage blurts, the playfully swaggering "Anthem" and Bolan-rollin' "Baby Just Break the Rules," could be self-deprecating, self-fulfilling '70s lost classics. The regal ballad "Swamp of Love," about getting unstuck from the muck, encapsulates the charm of this career-making collection. Journeymen can be Gods, too, suggests Thomas. Even if only for an album. D. MARCHESE
35. Grizzly Bear - Shields (Warp)
35/51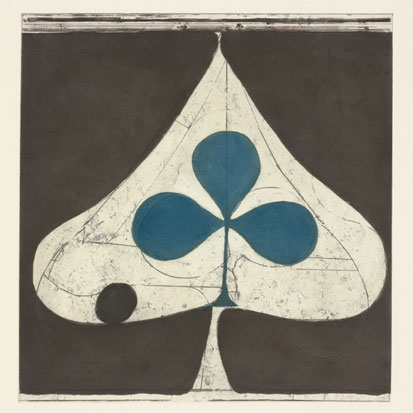 After 2009's Veckatimest had Grizzly Bear playing with orchestras, soundtracking commercials, and topping critics' lists, the band disassembled everything that had made them popular. There's no instantly accessible "Two Weeks" here; the pastoral harmonies are all but gone; the lyrics read less like cryptic poetry and more like prose; and they're certainly no closer to pop. Instead, this is a record about connections and fissures, intimacy and distance, understanding and misapprehension. Those themes are embodied by four guys who've now mastered singing and playing as one sweetly harmonious entity with deep conflict and discord under the surface. Few of these songs end as they start, and there's almost always a sense of wonder and suspense that pulls you forward, taking Ed Droste and Daniel Rossen to places their exquisite voices sometimes (quite audibly) fear going. The result is harder to comprehend, but easy to follow because their choirboy soul is so profoundly felt. B.W.
36. Fiona Apple - The Idler Wheel Is Wiser Than the Driver of the Screw and Whipping Cords Will Serve You More Than Ropes Will Ever Do (Epic)
36/51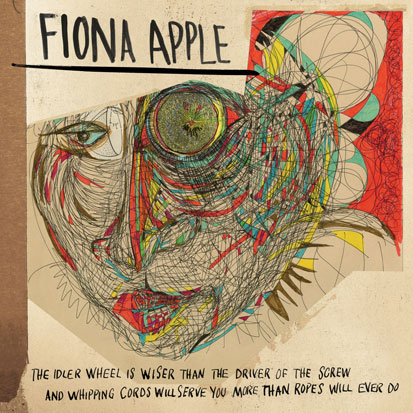 On her fourth album, Fiona Apple once again unbends the twist-tied thoughts inside her head, creating gorgeous song-poems that echo lonely, late-night anxieties maybe a little too accurately ("How can I ask anyone to love me / When all I do is beg to be left alone?"). This time out, the key feeling connecting these songs, from the arrhythmically anguished "Left Alone" to the dreamlike "Anything We Want," is dryness: The bare minimum of instruments thrash and parry behind Apple as she pushes her voice far past its breaking point. Taken as a whole, The Idler Wheel sounds like a heart wrung out completely by its own trials and then discarded for scrap, or perhaps stockpiled for kindling. M.J.
37. Baroness - Yellow & Green (Relapse)
37/51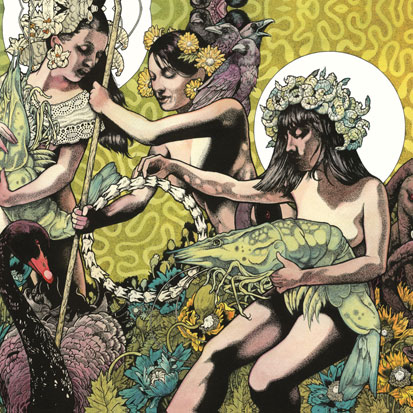 Metal fanatics are justified in initially regarding the One Metal Album a Year That Critics Love with suspicion, especially when it wanders as far afield as this double-wide monstrosity of gorgeous power-twee reveries, 500-ton pop choruses (good lord, "March to the Sea"), head-banging hesher arias, and five-armed acoustical jams. (Oh, plus a song called "Cocainium.") But the deeper, braver, and nominally less "metal" that Savannah, Georgia's finest get, the harder they become, somehow — come for the delicate vocal harmonies, flee in terror from the elegant menace they convey ("I wish I was drowning / So I could watch you burn"). This is a beast, tough to fully wrap your mind around at first, and an 80-page messageboard, blacker-than-thou flame war waiting to happen. But no other album in 2012 more brazenly challenged the accepted definitions of "heavy." Get well soon, Mr. Baizley. R.H.
38. Godspeed You! Black Emperor - 'Allelujah! Don't Bend! Ascend! (Constellation)
38/51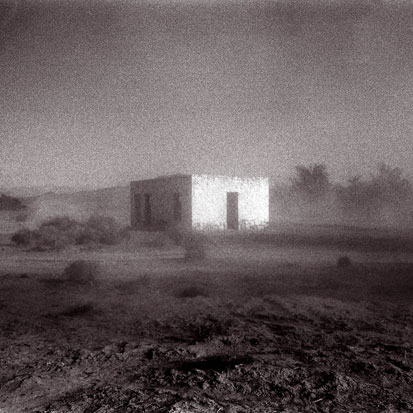 Difficult bands, bands that do not play by the extant rules of indie success circa 2012, are in short supply. This year we lucked out with the return of Godspeed You! Black Emperor, who, in their refusal to comply with the givens, illuminated the moral topography of the underground and showed us just how far from music that music has gotten. They don't Tumbl, they don't Tweet, they play festivals at night without stage lights; in lieu of interviews, there is the occasional irate, several-thousand-word missive. The noisy Canadian collective treats it all (this list, included) as an unwelcome distraction from the very serious business of making sprawling epics and building cathedrals of drone. Their first album in a decade, 'Allelujah! Don't Bend! Ascend!, is two drone pieces and two album-side-filling instrumental pieces that reflect the tone and tenor of the modern terror age. It's guitar damage as real talk. JESSICA HOPPER
39. Cloud Nothings - Attack on Memory (Carpark)
39/51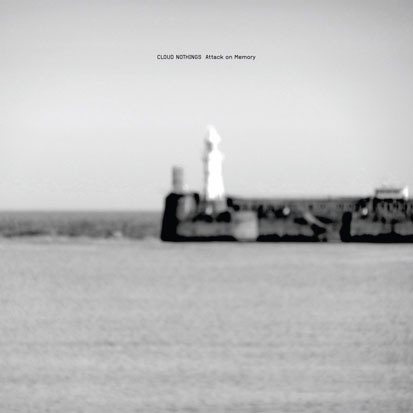 In three short years, outrageously prolific Cleveland punker Dylan Baldi has become one of indie rock's most adaptable hooksmiths: gifted enough to break loose from his parents' basement (via the tremulous pop-punk of 2009's Turning On), resilient enough to endure the web-accelerated growing pains like those heard on his proper studio debut (2011's sugary, self-titled stumble), and smart enough to include his pile-driving touring outfit in the writing and recording of this Wipers-inspired left turn. Knocked out in Steve Albini's Chicago dungeon, Attack on Memory finally moves Cloud Nothings from home-recording curio to ferocious, blood-freezing band, as Baldi moves one step closer to finding his voice. D.B.
40. Death Grips - NO LOVE DEEP WEB (Self-Released)
40/51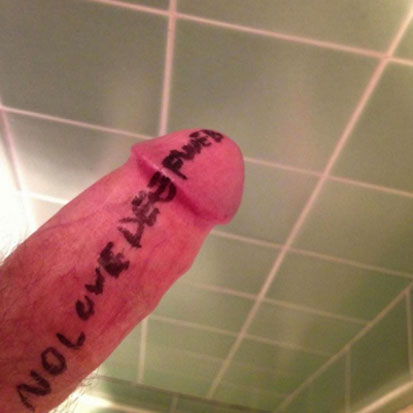 The narrative surrounding Death Grips' self-recorded, self-leaked second album won't fit neatly into a year-end blurb, but that's kind of the point. Real art is about as convenient as a penis winking at you in your iTunes whenever you want to hear the brutalizing beatwork of Zach Hill and the mutineer mutterings of Stefan Burnett. These 13 tracks of whirring noise aren't so much songs as shellackings, designed to bend the listener's brain around the duo's inimitable sound: equal parts Bomb Squad blowout, blaring Internet static, and bleakbanger's delight. That the Sacto noise-rap rebels were ever signed to a major seems impossible. That Epic dropped the duo after finally hearing NO LOVE DEEP WEB seems insane. Despite being rife with chaos and confusion, this is Death Grips' world and the rest of us are just passing through. C.M.
41. Future - Pluto (A1/Free Bandz/Epic)
41/51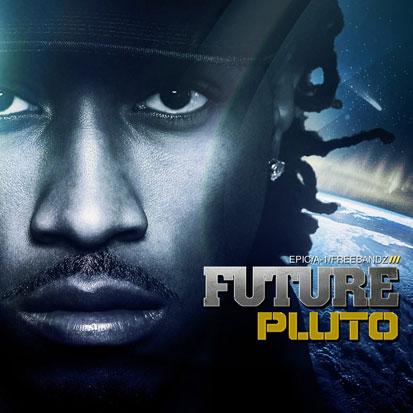 Big Boi has cooler friends, 2 Chainz has more charisma, T.I.'s got more skills, Gucci Mane has a better work ethic, and, mercy, mercifully, none of those people have ever rhymed "I got your attitude in Venus / I got you begging to catch my semen." So how the hell is Future the future of hip-hop poptism? It ain't what he says, it's how he says it. On Pluto, the Atlanta rapper-turnt-sanga-turnt-sexy-robot prefers to bargle nawdle zouss everything through a gurgling shark tank of Auto-Tune. He turns a decades-old tradition of alien rhyme voices, from Rammellzee to Lil Wayne, into an all-encompassing croak'n'croon aesthetic joining Zapp's cosmic slop, Nelly's sing-song half-rap, and contemporary Atlanta trap (yes, yes, at the same damn time). Trap production, in its many forms, obviously being the monolithic, slow-ride bulldozer currently informing everything from emerging Chicago rappers like Chief Keef to go-hard-or-go-home electronic acts like TNGHT. At the height of Atlanta rap's influence, Future floated over its rat-a-tat hi-hats, booming beats, Tony Montana fantasies, and crunk revisionism into a weird, wild stratosphere. C.W.
42. Santigold - Master of My Make-Believe (Downtown/Atlantic)
42/51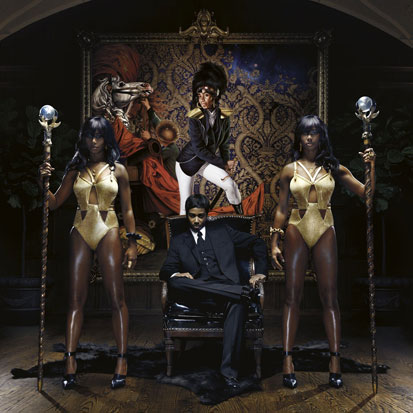 When Santigold's debut arrived in 2008, she couldn't avoid being told her omnivorous pop was reminiscent of M.I.A. Four years later, she's facing a different dilemma — now everyone from Rihanna to No Doubt is trying to sound like Santi White. Her sophomore album should provide them with plenty of crib notes, from its border-crossing blend of new-wave shimmer to head-nod reggae grooves and crispy punk guitar. Master of My Make-Believe is a smart album in every sense: well-placed cameos by Yeah Yeah Yeahs' Karen O and Nick Zinner, a dynamic mix of tempos from frenetic (the relentless, spiky "GO!") to ghostly (the wistfully resolute "The Riot's Gone"), and an un-didactic dose of politics. Santi is one of our most gloriously freaky pop stars, and it finally sounds like she knows it: "Look at these hoes," she raps on her wacked-out track of the same name. "These bitches ain't fucking with me, killah." C.G.
43. Ty Segall - Twins (Drag City)
43/51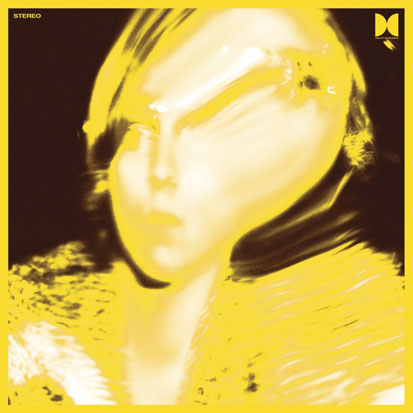 Rust never sleeps and neither does Ty Segall. For his third(!) full-length album of 2012, the San Francisco garage-punk mainstay takes an epic spin through the cosmos with Twins, which is indeed twice as grand as anything he's ever done. The hooks are viral to the point of contagious, whether Segall is jingle-jangling through acoustic ballads or squalling along at interplanetary speed. From back to front, the sound is big enough to turn this one-man-band album into a sonic game of How'd He Do That? It looks as if somebody has outgrown the garage — and everyone from Thee Oh Sees to Sic Alps to the Fresh and Onlys is following. D. MENCONI
44. Killer Mike R.A.P. Music (Williams Street)
44/51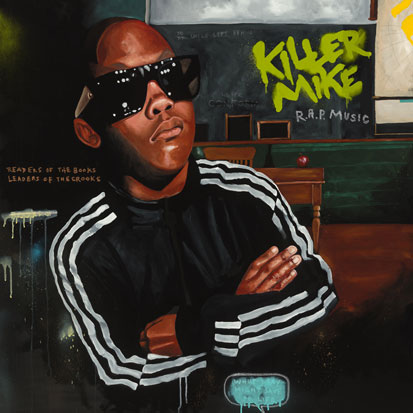 Index [excerpt]:
1980s, art
see also: Jean-Michel Basquiat
1980s, business/fashion
see also: Def Jam Records, Fila, Kangol (fur), Rap-A-Lot Records, Rush Productions
1980s, culture
see also: Good Times (re-runs), The Terminator, Times Square
1980s, music
see also: 2 Live Crew, The B-Boys ("2-3 Break"), Boogie Down Productions ("9mm Goes Bang"), George Clinton, Doug E. Fresh and the Get Fresh Crew, Gucci Crew, J.J. Fad ("Supersonic"), LL Cool J ("I Need a Beat"), Malcolm McLaren and World's Famous Supreme Team ("Hobo Scratch"), Michel'Le, N.W.A. ("Fuck the Police"), Public Enemy ("Public Enemy No. 1," "Cold Lampin' With Flavor"), Sade ("Your Love Is King") Slick Rick ("Teenage Love"), Too $hort
1980s, politics
see also: Mumia Abu-Jamal, George Bush Sr., Larry Davis, Muammar Gaddafi, Iran-Contra, prison privatization, Oliver North, Ronald Reagan, Reaganomics, Rockefeller Drug Laws, Mutulu Shakur, the War on Drugs C.W.
45. Swans - The Seer (Young God)
45/51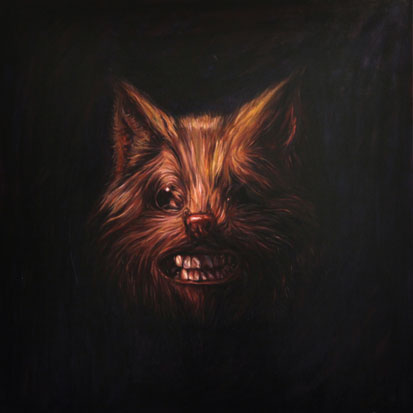 "Let it come down," sang Swans' Michael Gira on the band's 1989 album The Burning World, and on their 12th full-length The Seer, they finally do. That's not to downplay the import of the New York lifers' prior catalog: For 30 years, Swans (and, during a 14-year hiatus, Gira's Angels of Light) have been taunting the elements, snarling at the heavens, and bathing in hellfire. They had already proven themselves contenders for the heaviest band in the world when they went out on a high note in 1996, and then returned, quite unexpectedly, with 2010's triumphant My Father Will Guide Me Up a Rope to the Sky, which doused the very idea of "late-career alt-rock revival" in gasoline and unleashed a Phoenix from the flames. But nothing could've prepared us for the savage mastery of this two-hour magnum opus.
Sonically and structurally, it is the band's most ambitious album to date — probably this year's most ambitious album period — folding together country blues, heavy-metal chug, Glenn Branca hypnosis, the unearthly wails of Ligeti's "Requiem," and the monumental proportions of Sunn O)))'s most epic drones. Swans' current lineup digs into the music with the most discerning kind of violence, fusing gamelan's trance states with a kind of ecstatic fury that is Swans' alone, while the album's sprawling dynamics suggest Gira's mastery of the kind of Teo Macero-inspired collage that has inspired him since 1987's Children of God. It's a distillation of every Swans album into an incredibly potent elixir, embodying rock's ability to terrorize and entrance. P.S.
46. Bat for Lashes - The Haunted Man (Parlophone)
46/51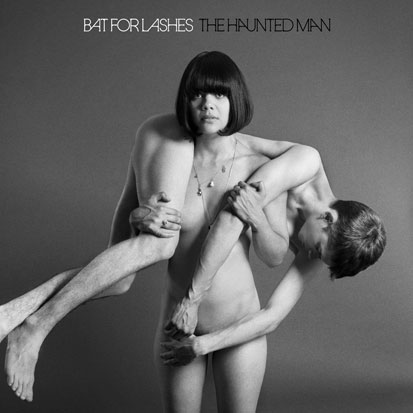 More than any other year in recent memory, 2012 invited rubbernecking of women on the verge. We had pained flashbacks at Cat Power's live-show consternation, at Fiona Apple's apparent instability (and arrest). We worried about the defiant hot-messitude of Rihanna and marveled at the revelation that under pop-star pressure, even adult/together Kylie Minogue could have a breakdown. So when the often-fantastical, mythology-loving Natasha Khan of Bat for Lashes dropped a testament to her strength — an open, plaintive meditation on courage, self-esteem, and coming into one's own that also pushed her opulent, operatic sound forward — it was cultural reinforcement that self-sacrifice needn't be a part of the female pop-star narrative. JULIANNE ESCOBEDO SHEPHERD
47. Miguel - Kaleidoscope Dream (RCA)
47/51
While collaborations overran the pop charts (hey, Pitbull!), the second effort from Miguel was startling, in part, because of the singular vision behind it — Kaleidoscope Dream was one man's dream, absent of guest verses and Big Afrojacked Beats, presenting a personal, idiosyncratic search for the meaning of the word "soul." Miguel's mainlining of popular music from Marvin Gaye to the Zombies turned R&B inside-out; with the sweetly goofy "Do You?" and the grimly uplifting "The Thrill" revealing how sheer vulnerability can be a unifying pop force. M.J.
48. DJ Rashad - TEKLIFE Vol. 1 - Welcome to the Chi (Lit City Trax)
48/51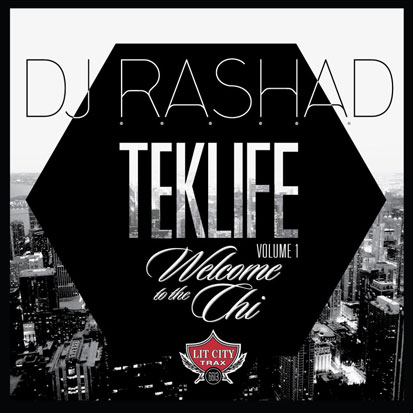 Self-released and low-key, this overview of the Chicago juke/footwork/ghettotech alchemist's new label was one of the most quietly influential dance records of the year, sliding in at the beginning of summer and completely altering the way the underground crafted its beats. When Teklife dropped in June, footwork sounds were already de rigeur with non-Chicago trend-hoppers (on the good end, Machinedrum; on the bad end, everyone on Soundcloud who was doing moombahton three months before). But Teklife's subtle clamor and Rashad's sense of dance-music history (sampling Robbie Tronco's 1998 vogue-runway classic "Walk for Me," Maurice Joshua and Chantay Savage's scatting house single "I Gotta Hold on U" from '92, and, of course, Roy Ayers and Gil Scott Heron) were too refined to be approximated. For the rest of the year, you could hear Rashad's nimble, profound fingerprint in new incarnations of grime, #seapunk, house, drum'n'bass, and genres way beyond (producers such as Redlight, Ultrademon, Disclosure, French Fries, even an official remix of Ellie Goulding's Halcyon by Easy Girl). So many were inspired by his essence, yet no one could catch up to his spirit. J.E.S.
49. Japandroids - Celebration Rock (Polyvinyl)
49/51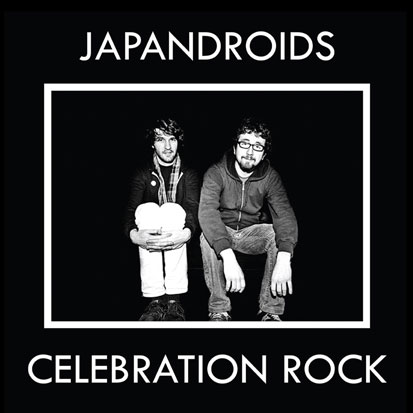 There was a time when an indie-rock band couldn't write lyrics that inserted a knot in your throat without being "emo," couldn't craft choruses that lunged for the stratosphere without becoming "sell outs," and couldn't give an album a giddily triumphant title without being "ironic." Thank God Japandroids are post-everything. Their second full-length is so unabashedly going for it, it opens and closes with literal fireworks. Its eight tracks masquerade as bleary stumbles down memory lane, but Canadian duo Brian King and David Prowse are careful students of rock'n'roll, of Nirvana, of success. Songs like the throwback thrasher "For the Love of Ivy" and throat-shredder "The House That Heaven Built" prove these two are a formidable team: King's ever-chugging guitar provides the play-by-play and Prowse's inventive drumming offers the color commentary. Celebration Rock is one spring-loaded, sincere fist pump for booze and bad decisions, of being 30 but feeling 16 one night and 45 the next. It's freedom rock for bleeding hearts — turn it up. C.G.
50. Kendrick Lamar - good kid, m.A.A.d city (Top Dawg/Aftermath/Interscope)
50/51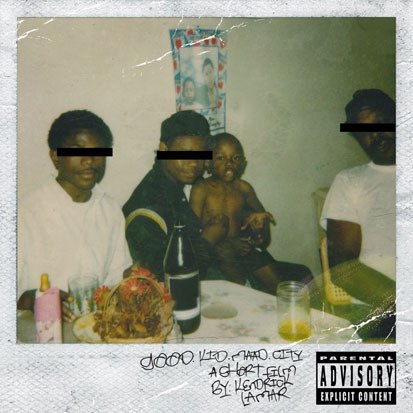 Is it possible to praise good kid, m.A.A.d city without jackleggin' about whether it's a classic album or whether classic albums even matter anymore (especially in hip-hop) or whether Kendrick Lamar is truly a virtuoso rapper or whether his high-mindedness is too mindful for his chronically high target market? Well, if you're claiming that it's the No. 2 album of the year, and de facto the best hip-hop album of the year, then I'd hope so. So, let's conversate, as pimp-papi Calvin Cordozar Broadus would put it in his CPT/LBC vernacular.
First, goose-bumpin' ain't it, the way Lamar hoists and voices hip-hop's psychic and sonic geography so effortlessly and coherently, enacting himself at different ages, dropping into other rappers' dialects to include them (and their worlds) in the dialogue, crafting his "short film" around the terrifyingly unknowable relationships that feed (and stunt) any boy's life — with his parents, with his peers. On perhaps the album's two most astonishing songs — "Bitch, Don't Kill My Vibe" and "Swimming Pools (Drank)" — he builds on the volatile charge that alcohol can set off in any house. The former riffs on a dad/husband's sloshed punch line to sketch the stress of success, felt from within and without ("I am a sinner who's probably gonna sin again"), over Sounwave's languid, stuttering beat and fraught strings; on the latter (with Pharrell's production zooming in on the bittersweetness in Roy Ayers' "We Live in Brooklyn, Baby"), Lamar takes one of the album's many deep dives into the allure and effects of everyday life's diversions (alcohol, sex, church, gangs), and how the resulting backdrop can blur and distort, so your feelings shift from indifferent to elated to devastated to like you're surveilling your sorry ass from afar.
Some churlish humps have suggested that good kid could be more fun (like, escapist and carefree, I suppose), and it does exist in a shadowy, ruminative twilight; at one point, Lamar muses, "I don't know why I'm so I infatuated with death." But if your admittedly ambitious goal is to make an album that speaks both picturesquely and honestly in the multifarious tongues of your darkly storied hometown (Compton), not to mention of hip-hop itself — which is to say, if we're putting cards on the table, of young African-American men and their tenuous life expectancy — then your shit might be more somber than all diced pineapples.
Ultimately, after the album takes us from domestic unrest to teen kicks to the harsh recoil of adulthood, Lamar ends up cotton-mouthed, kneeling to pray (the urgently mournful "Dying of Thirst," co-produced by Sounwave) and then taking inventory in the mirror, as Anna Wise chants, "I'm real, I'm real, I'm really really real." Debating love and hate, while listening to affectionate voicemails from mom and dad, he finally emerges for anthemic closer "Compton," notably featuring a rap but no production from Dr. Dre (in a bicoastal upset, Just Blaze handles the soulfully pounding, synth-searchlight triumphalism). Though at the outset he dubs himself "King Kendrick," Lamar's intent is to pay homage to the music, neighborhood, and man who made it possible for him to credibly drop such an outlandish claim.
It's been a given for decades that hip-hop's essential strength comes from its brash self-promotion — the literal promotion of a self that's been denied humanity — but what makes good kid so remarkably 2012 is how it hums on Lamar's electrically wired self-awareness. Its knowing not-knowingness. Its restless humility. The expectations aren't a burden if you get off your own monumental dick. Besides, Compton elder MC Eiht has got his back: "Geeeeeaaahhhh." CHARLES AARON
51. Frank Ocean - channel ORANGE (Def Jam)
51/51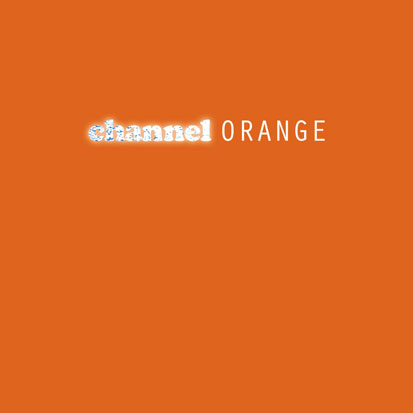 He pleasantly mosied into our consciousness a year ago, but this year Frank Ocean Tumblr'd into the tabloid glare (with subtle grace, it must be said). And, in a shocking turn of events, he deserved every last gush and blush of attention. Despite Kendrick Lamar's undeniable accomplishment, there was never a doubt about 2012's Album of the Year. Roll on, deep and dark blue Ocean, roll. Click here to read Julianne Escobedo Shepherd's impassioned testimony.