Sgt. Josh Hartman is in the backseat of his Humvee as it hurtles down Route Predators in Baghdad. Route Predators is the military's name for what is officially known as Highway 5, a three-mile stretch of road in the eastern part of the city lined with dilapidated cinder-block buildings and littered with ungainly piles of scrap metal, used tires, and other hiding spots for improvised explosive devices, or IEDs. A trip down Route Predators is an unbelievably tense, white-knuckle ride: It's technically a "black road," which means it's too dangerous for military vehicles to traverse, but it's rainy season and the only other path available is a big field that's currently so muddy it's impassable.
Hartman sees the flash first, a split-second before he hears and feels the skull-rattling boom. There's no time to react. The pressure on his head is almost unbearable as air blasts out from the vehicle, then quickly whooshes back, filling the inside with dust, sand, smoke and dirt. Hartman suddenly feels a terrifying crash as the Humvee lands 15 feet to the left of where it had previously been. The air in front of his face is nearly black from all the debris. He hears voices call out, "Who's hurt? Who's hurt?" Listening to his own shallow breathing, he wonders if he is.
Sgt. Hartman's eyes are closed and his left hand is trembling. With his right hand, he massages the bridge of his nose underneath his wire-frame glasses. He's not in Baghdad anymore. It's October 2012, more than five years since his Humvee was hit on Route Predators with one of the four IED blasts he endured during his two tours of duty in Iraq. Those blasts are largely responsible for his post-traumatic stress disorder and traumatic brain injury. Right now, Hartman is sitting around a dinner table at the wood-paneled lodge of a secluded retreat center in Belton, Texas, with a pair of fellow soldiers, Staff Sgt. EJ Obregon and Sgt. First Class Scott McRae, and two songwriters, Darden Smith and Radney Foster, who have guitars resting on their laps. Hartman has been recounting his memory of the IED attack in detail so vivid that, for a moment, it's as if he was back in that darkened, dust-choked Humvee. He eventually looks down and notices his left hand.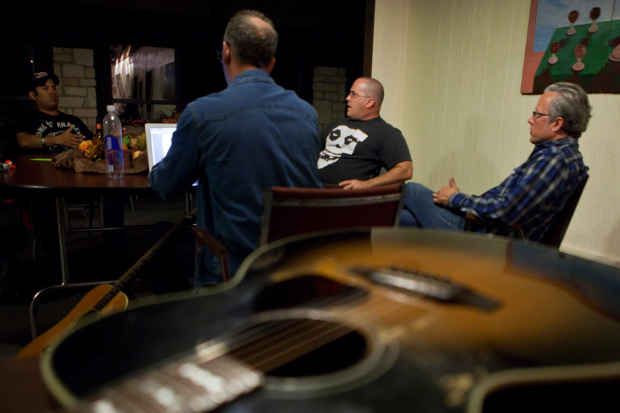 "I'm starting to shake just from thinking about it," he says, taking a deep breath. "It really is one of those things you can't describe unless you've been there."
Smith, a tall, lanky 50-year-old Texan who has released 12 albums of sharply observed country and folk-rock since the mid-1980s, and Foster, a silver-haired 53-year-old country traditionalist who has penned hits for himself ("Just Call Me Lonesome") and others (Keith Urban's "I'm In," the Dixie Chicks' "Godspeed [Sweet Dreams]"), are working with Hartman, Obregon, and McRae on a song about their experiences in the military. It's part of a weekend-long retreat run by Smith and his organization, Songwriting With: Soldiers, which gives military men and women suffering from PTSD the opportunity to craft music from their pain.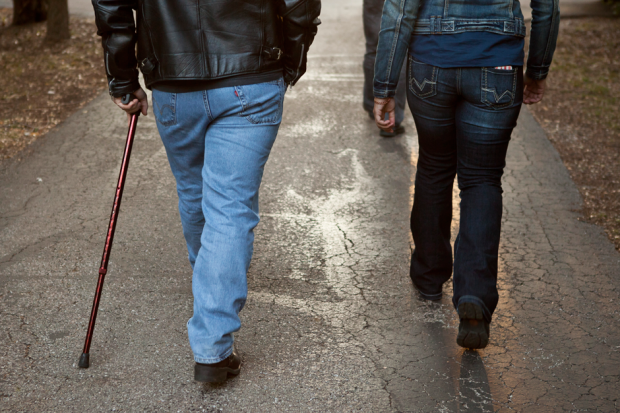 The songwriting session wasn't scheduled to start until tomorrow morning, but just a few hours after everyone made their way down the long, winding wooded driveway to the lodge, an hour north of Austin, an impromptu jam session sparked up over cold beers. The song they've been working on is called "The Soldier Game," and the group had been struggling to come up with a line about getting hit with an IED when Hartman launched into his fraught remembrance. Now he's finished and the room is quiet. A few moments later, Smith sits up a little in his chair and strums an insistent pattern on his guitar.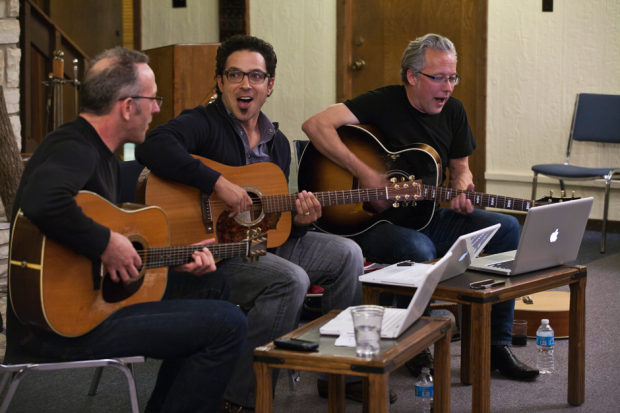 "The IED, it hit us / while we were on patrol," he sings. "The dust, the black, the hell broke loose / It shook me to my soul."
"That's it," Hartman says nodding his head.
Less than an hour later, the song is finished. It's the first of ten compositions that will be written this weekend.
:audio=1:
As Obregon puts it the following day, "To take those things we were talking about and all of a sudden, it's music, that was one of the coolest things I've ever seen in my life. That's the best therapy I've had since I've been home."