Northern Exposure: A Guide to the Anchorage Music Scene
More on the people, places, and sites from our Alaska blowout
In his rollicking "The Call of the Wild," SPIN's Jeff Weiss reported on the nascent music scene in far-off Anchorage, Alaska. It's a wild, wide-ranging story. But just like the vast state in which it's based, the Alaskan music scene is hard to cover in one installment. To help navigate the terrain, we've put together this handy supplement. In addition to a short video documentary, which offers interviews with many of the artists featured in Weiss' story, we've included info about bands to see, places to go, and websites to read.
WHO
The Meg Mackey Band
SPIN's Jeff Weiss described this jagged foursome's music as "glacial soul-rock, which sounds something like if Karen O from the Yeah Yeah Yeahs produced 4 Non Blondes." Led by the 28-year-old, former dog musher singer-guitarist Mackey, the band's most recent album is Eat Your Heart Out.
Key Song: "Rendered Useless"
Emma Hill
Daniella Cortez Alvarez, entertainment editor at the Anchorage Press alt-weekly, says Hill is the "quintessential Alaskan singer-songwriter." The honey-throated 24-year-old spent five years in Portland before returning to Alaska in 2011. The winsome Alaska Dear, I'm Comin' Home EP was released late last year.
Key Song: "All Is Not Lost"
SJ Stephens
A more idiosyncratic counterpart to the earnest Hill, Stephens, 27, writes warm, deeply melodic, highly reflexive songs that touch on subjects like prepositions and math — which befits her day job as an engineer. "She takes acoustic performance and does something really unique with it," says Alvarez.
Key Song: "The Bricks"
Alex The Lion
With his pals Dig Sista and Mostly Ghostly, this DJ and promoter, born Alex Ede, adds some welcome eclecticism to Alaska's dance music scene. Says Cortez Alvarez: "The cool thing about Alex is that he doesn't do house music. A lot of DJs in town do, but with him, it's different. He does more than that oonce oonce club stuff. He can even play with rock bands and it feels right."
Key Song: "Ante Up (Alex The Lion Vs. Alex Goose edit)"
Dig Sista
As one third of the Mobile Disko DJ-promoter crew, Alex The Lion, Dig Sista (Amanda Davis), is Alaska's resident dubstep demon. She landed a prime spot on the bill at October's Nocturnal Massive — a massive electronic music party held at the city's Egan convention center.
Key Song: "Octopus Funk"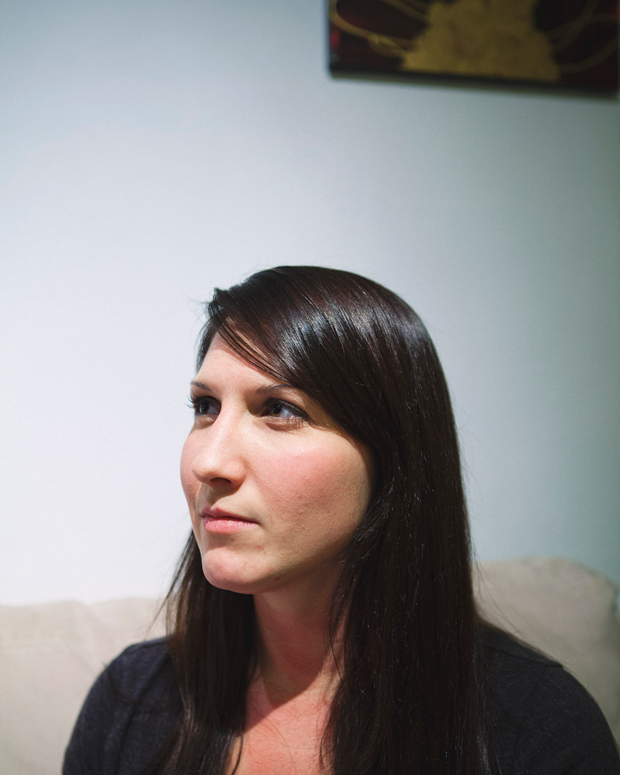 The Sweeteners
Headed up by cocksure singer-guitarist Chad Reynvaan, the Sweeteners were pegged by Jeff Weiss as delivering "blistering blues-rawk with gusto." Along with Reynvaan, bassist Mark Nelson and drummer Eric Neet are transplants from Washington State. The blistering trio are currently working on their debut EP.
Key Song: "Doorways"
Ghost Hands
Formed by lead guitarist James Glaves and singer-guitarist Sonny Sonny Ogle just last year, yearning melodies and dramatic choruses have brought these "indie thrashers" to the forefront of Anchorage's rock scene. In 2011, the quartet opened for veteran Seattle indie outfit Minus the Bear, and this past September, they performed similar duties for the mighty Melvins.
Key Song: "Aching Eyes"
WHERE
Vagabond Blues
About an hour's drive from Anchorage in Palmer, Alaska, this bistro-live music venue offers a welcome refuge for thirsty revelers. "Palmer's last call is at 5 a.m.," explains Cortez Alvarez. "Anchorage's is at 2 a.m., so if you're still sober enough to drive at that time and want to keep partying, you drive to Vagabond Blues." The club's booking hews mostly to rock and jammy blues.
Mammoth Music
This downtown instrument store serves as a focal point for Anchorage's musical community. "It's locally owned," shares Cortez Alvarez, who adds that the city has a dearth of independent record stores. "They used to have a record store and CD store, too. But it closed. As a 16-year-old that's where I went looking for a boyfriend, judging people on which CDs they were flipping through. Since that closed, the instrument shop is the place where people meet. They also have a bulletin board where people in bands can post to try and get together."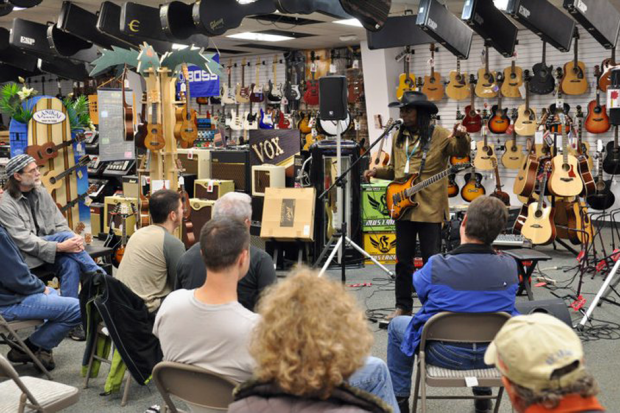 The Tap Root
Weiss highlighted the Tap Root as "the incubator, the place where bands cut their teeth to try to acquire a small cult." Under the supervision of booker Ellie Stefano the homey "hippie" bar-venue expanded from a 66-capacity coffee shop to its "current art-lumberjack trappings."
The Marlin
Located in Fairbanks, home of the University of Alaska, the Marlin is a key stepping stone for the state's musicians. "When bands get pretty big in Anchorage and start playing other places in Alaska," says Cortez Alvarez, "the Marlin is where they go." The only catch? "It's eight hours from Anchorage. Touring here is hard. We're really secluded."
Platinum Jaxx
This is Anchorage's prime dance club. "It's packed to the gills every night," offers Cortez Alvarez. "It's controversial, though. Three or four times a year someone gets shot out in front of the place. So there are some DJs in the city that won't play there for that reason."
READ
Anchorage Night Out
This site features user-generated music listings and recommendations. "Some bands are really good about sending in updates about their gigs," says Cortez Alvarez, "and some should be better. So it's a hit-or-miss site, but it's still useful."
Anchorage Press
Cortez helms her paper's newly launched culture blog. "Since our paper is weekly," she says, "we usually only do previews. I started doing the blog so that we could have reviews as well. Now people aren't just reading about what's coming up, but getting a perspective on what's happened. I've only had it up and running up for a month, but it's doing well."
Anchorage Observer
Another largely user-generated site, the Anchorage Observer features MP3s, photos, and videos from Alaskan bands as well as a multi-genre directory. "They interview a lot of local bands as well," says Cortez Alvarez. 'The only thing that's wanting is that the guy who runs the site lives in London. So I don't know that he's super in-touch with what's going on on the ground."