After 21 years, shoegaze aficionados are inching finally closer to the long rumored follow-up to My Bloody Valentine's beloved 1991 magnum opus, Loveless. In a new interview with the NME, main brain Kevin Shields again promises a brand new album from the band before the end of the year, with an EP to follow. "Some people think it's stranger than Loveless," Shields said. "I don't. I feel like it really frees us up, and in the bigger picture it's 100 percent necessary."
While only a portion of the feature is available online without a paid subscription, The Guardian has excerpted a few more bits, quoting Shields as saying they're "halfway through mixing," and that the band will play the new material during shows in Japan early next year. Regarding expectations, he says: "I'm expecting some trouble, but you know what? I don't care about all of that. I know it's a record that's going to mean something to a significant amount of people who really liked us. The rest, I don't really care about."
No doubt due to the Irish band's much-publicized discontent with their previous label Sony (in a Pitchfork interview, Shields called the major music system "psychopathic"), the band will supposedly release the new one through Shields' website, although Shields doesn't currently seem to have a website, or any sort of online presence, unless you count the guy at State Farm who shares his name and totally talks to you when you visit him.
While we're excited as the next navel-gazers, it's important to take the news with a grain of salt. In November of 2007, Shields said almost the exact same thing to VBS.tv, as noted by Billboard five years ago: "Shields said there will be an album out before year's end, but gave no further details as to how it will be distributed. 'It sounds like what we sounded like — different but not radically different,' he said … 'it sounds like My Bloody Valentine.'"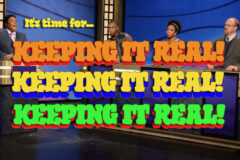 At that point, the band was supposedly three-quarters of the way done with the Loveless successor that, according to Shields back then, they'd started making in 1996. So actually, yeah, if it took 11 years to get 75 percent of the way there, they would've finished recording in, what, early 2011? A good 20 months or so for mixing seems right on time in the My Bloody Valentine continuum. Perhaps even early.
In May, Sony reissued remastered versions of Loveless and My Bloody Valentine's only other long-player, Isn't Anything. They also released a two-disc compilation of the band's short-players, titled EP's 1988 – 1991, which included three previously unreleased songs. (Read about one of those long-lost gems courtesy of SPIN's Marc Hogan.) Of course, even those had been whispered about for eight years in advance.
My Bloody Valentine tour dates:
2/6 – Osaka, Japan @ The Hatch
2/7 – Tokyo, Japan @ Studio Coast
2/7 – Tokyo, Japan @ Studio Coast
2/16-17 – Melbourne, AU @ ATP's I'll Be Your Mirror Melbourne
5/26-27 – Tokyo, Japan @ Tokyo Rocks Music Festival