It's been an uncharacteristically big week for shoegaze godfathers My Bloody Valentine. First, the Black Lips rallied for the band's pardon in the high court of All Tomorrow's Parties, and then Kevin Shields announced that, after 21 years, there will at last be a followup to their minted classic, 1991's Loveless, which was reissued in May.
Now, perhaps in honor of MBV's February gigs in Osaka and Tokyo, Japan's High Fader Records is releasing a full-album cover of that same seminal LP featuring all Japanese artists, due January 23. And, as Beats Per Minute reports, it's called Yellow Loveless. Really. The good news: It'll feature sludge freaks Boris and punk mamas Shonen Knife.
The rest of the lineup should be solid, too, since High Fader is one of the labels behind the annual Japan Shoegazer Festival and is home to the unsung gauzy post-rock genius of Lemon's Chair (we can only hope that's where the "yellow" comes from). My Bloody Valentine will also be playing the 60,000-capacity Tokyo Rocks fest in late May.
In a recent interview with the NME, Shields spoke on the appearance: "Tokyo Rocks [is] going to be interesting … Primal Scream played it last year and Debbie [Googe, MBV bassist] played with them, she said it was good so we were like 'Cool, we'll do it.' It's in some baseball stadium. It'll be the biggest semi-enclosed gig we've ever done."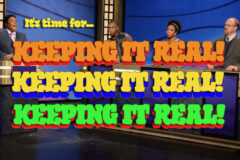 Here's footage of an anime called Loveless set to "Yellow" by Coldplay. Yellow Loveless (track list after the clip) will be absolutely nothing like this:
https://youtube.com/watch?v=ayWOqvXW04k%3Frel%3D0
Yellow Loveless track list:
1. "Only Shallow" – ????? (Tokyo Shoegazer)
2. "Loomer" – GOATBED
3. "Touched" – The Sodom Project
4. "To Here Knows When" – Lemon's Chair
5. "When You Sleep" – ????? (Shonen Knife)
6. "I Only Said" – ????? (Tokyo Shoegazer)
7. "Come in Alone" – AGE of PUNK
8. "Sometimes" – Boris
9. "Blown a Wish" – SHINOBU NARITA (4-D Mode1)
10. "What You Want" – Lemon's Chair
11. "Soon" – SADESPER RECORD