SPIN Rating:
Release Date:
November 06, 2012
Label:
Modern Love
"Awful lot of Enya vocals on this new Stott album," is the one-line e-mail a friend blasted me last week after hearing Luxury Problems for the first time. It's an extreme perspective — though hardly surprising from a harsh noise addict — yet the description does speak to the baroque opulence and ambient-suffused seductiveness that distinguishes Mancunian producer Andy Stott's latest full-length from Passed Me By and We Stay Together, the pair of critically lauded EPs that catapulted him to artist-to-watch status last year.
Stott has been crafting quality productions under both his surname and his alias Andrea for the past half-dozen years. But it wasn't until the arrival of those two EPs (though they felt album-length, or at least album-depth, in terms of ambition and scope) that he discovered his voice, so to speak. Murky, dense, menacing, feral, exotic, and humid, both captured a genre-dissolving iteration of infinitely layered bass decay, a roiling throb so monolithic it makes just about everything else that's emerged from the dark-techno zone in recent years resemble mice scurrying about the legs of elephants.
There is, in fact, very little modern music extant that's this heavy. (Wolf Eyes around 2001 and '02, those Ancient Methods plates, Sleep's Dopesmoker, and Shackleton's wilder moments are the only real comparisons.) And because of the profoundly primordial vibe this heaviness evokes, Passed Me By and We Stay Together wound up busting through techno's hermetic borders and enchanting all manner of underground creatures, including avant-metalheads, drone fiends, industrial lifers still rocking Demonia boots, and, yes, straight noise creeps.
Whatever dark forces coaxed Stott into such a relentless and concentrated headspace, they most certainly continue to vex him on Luxury Problems. But now they no longer overwhelm the music's structure — it's almost as if he spent 2011 allowing these forces to pummel his artistry in order to learn how to expertly harness them for later compositional purposes (shading, counterpoint, texture, etc.) and, ultimately, reintegration with more conventional manifestations of electronic dance music.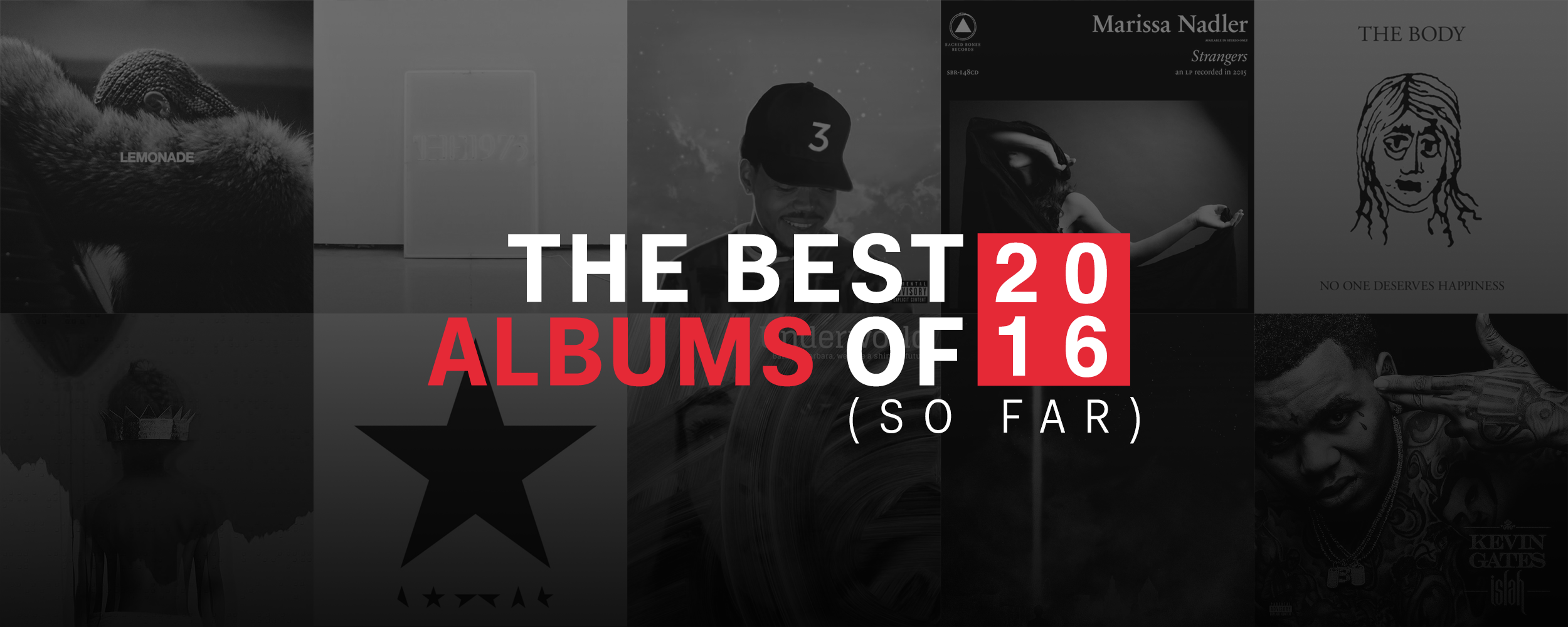 This means that this album — while lacking its predecessors' raw, expressive immediacy — is significantly more refined and multi-faceted. Furthermore, it exudes a palpable sense of high drama, in particular those tracks featuring the otherworldly (but not at all Enya-like) voice of Alison Skidmore front and center. On "Numb," "Hatch the Plan," and "Lost and Found," the most like-minded of the album's eight cuts, she soars angel-like through de Chirico constructions of despairing shadows and gargantuan thuds (this architecture pops up on the vocal-less "Expecting," as well). Grand and panoramic, it's an innovative sound, for sure: technoid art-song falling somewhere between Basic Channel and Scott Walker's harrowing The Drift. Yet the way Stott pits light against dark is also so classically Goth that you can't help but think the guy spent his wonder years holed up dipping roses in black dye.
He also enlists Skidmore (his childhood piano teacher, by the way) on the title track, which, in all honesty, would be a somewhat straightforward slice of downtempo had it come from any other producer. But with Stott at the helm, importing as he does that hulking sense of scale so pivotal to his earlier successes, "Luxury Problems" morphs into five sumptuous minutes of full-sensory immersion. Though just as dreamy as before, Skidmore ditches the angel routine, instead allowing a mantra of hushed coos and gasps to suggestively pass through her lips. Stott's shuffle only further intensifies this pungent erotica, languidly shifting from coarse to silky just underneath her.
"Sleepless" is equally immense, as a matter of fact. Swathed in brutish atmospherics, its drone-giving-way-to-propulsion narrative feels utterly impenetrable. But once your ears acclimate themselves to its thick, snarling drive, a rich matrix of techno-primitive syncopation, tribal flavor, and rusted dub-clatter reveals itself. The track also possesses a subtly vintage post-punk vibe: A DJ could slip it into a set alongside vintage Test Dept. and Pump tracks, and the nostalgia purists in the crowd probably wouldn't even whine about it.
That a new Stott track even can be talked about as part of a mix is a sure sign that his aesthetic has returned to the fold — but only a wee bit. Because as the overwhelming bulk of Luxury Problems demonstrates, the producer might've learned how to marshal all the dark, weird stuff boiling inside him, but he's not about to relinquish it any time soon.