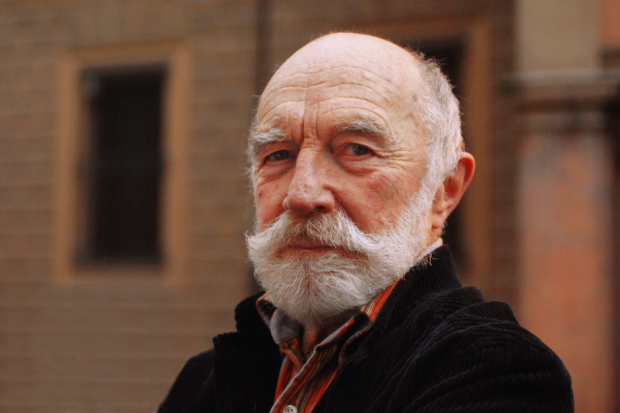 6. Bernard Parmegiani
L'oeil Écoute/Dedans-Dehors
Recollection GRM
French electroacoustic pioneer Bernard Parmegiani imbues his tape-slice frenzies with a cinematic sense of drama and a fearless attitude towards spelunking in the gloomy and harsh — no wonder Mike Patton and Autechre are avowed fans. These two pieces — dug from the tapes of pioneering French musique concrète collective Groupe de Recherches Musicales — bookend his 1975 synesthesiac masterwork De Natura Sonorum. L'oeil Écoute (1970) combines the sound of a rumbling train with alien radio transmissions from the Silver Apples nebula, laser-guided space doo-doo pistols, and long dark rides through never-ending drone tunnels. The 22-minute Dedans-Dehors (1977) is straight horrorshow: moist crunches, dripping faucets, the jungles where zombies dwell, raging infernos, heavy maniac breathing, and a ping-ponging Carpenter-core synth blurble that an Emerald could love. C.W.
7. Carol Kleyn
Takin' the Time
Drag City
A Seattle-born singer-pianist who sparked up as the '60s fizzled, Kleyn wrote her first songs for a UC-Santa Barbara class taught by poet Kenneth Rexroth, and was given a harp by experimental-music guru Bobby Brown (she helped him build instruments and do sound for his live performances), yet the folkie entreaties on her three solo albums are not especially esoteric. Though an obvious precursor to Joanna Newsom, whose harp-driven fantasias tantalize and transport, Kleyn wants to pull you into a universal group-hug with her celestial soprano and bliss-following melodies. This lilting, mesmerizing 1980 album, her second reissued by Drag City, was half recorded with a band (best heard on the gentle, rapturous tick-tock of the title track) and half solo (the entrancing "Prayer" and "Tides and Crazy Moons"). A reissue of 1983's Return of the Silkie is forthcoming. C.A.
8. Bill Wilson
The Ever Changing Minstrel
Tompkins Square
Raspy, choogling folk from 1973 that Columbia did like Def Jam did Playaz Circle. Rumor has it that he used the same Nashville dudes that played on Blonde on Blonde, and its spiritual, rambling feeling is a like if that country-fried "Visions of Johanna" Dylan had found Jesus just a little bit earlier. C.W.
9. Harry Pussy
Let's Build a Pussy
eMego
Nineties skree-punk icons Harry Pussy were ahead of the game with the noise-as-body-music aesthetic later popularized by Lightning Bolt and Black Dice — but did you know they were before their time on internet memes too? Like the viral Justin Bieber slowed down 800% and Carly Rae Jepsen slowed down 1000% YouTubes, Harry Pussy guitarist Bill Orcutt slowed down a single second of drummer Adris Hoyos yelping, using the best computer program 1998 could buy. Stretched over four sides of vinyl on a very hard-to-find 1998 release, Editions Mego is finally rescuing this long-lost headache. It's a dry, painful, clinical drone, skipping and pixellating for a solid hour: Sometimes like a test pattern, sometimes like a fire alarm, sometimes like a wet fart, and — since the band had already broken up at this point — mostly like an electroencephalogram flat-lining. C.W.
10. The Make-Up
I Want Some
M'lady
The Make-Up's raison d'etre was bespoke rabblerousing, and their music — more panting garage-punk vamps than songs — was mostly a platform for the DIY circuit-rider "Gospel Yeh-Yeh" manifestos of frontman Ian Svenonius and withering aesthetics of bassist/fashion assassin Michelle Mae. Destination: Love – Live! at Cold Rice, the band's 1996 debut, is easily their best record, but this gatefold, double-LP compilation, which features all the Make-Up singles, gives a lively sense of how much fun all this relentlessly posturing sideburn-socialism could be — in short doses. C.A.