Nothing says, "Fuck the Man!" like assembling a massive box set just in time for the holidays. In a strange bit of synchronicity, Nor Cal skank-punks Rancid and So Cal funk-metaleers Rage Against the Machine both announced extensive, limited edition reissue packages celebrating their respective 20th anniversaries of releasing music. Santa's elves have been busy!
Rancid's Essentials project is impressive, actually. In collaboration with scrappy Bay Area imprint Pirates Press, the band is releasing all seven albums plus B-sides in 7-inch single form. The box set, limited to 2,000 units, includes all 46 of those 45s and starts at $275 with pricier tiers for those who'd like rarer vinyl colors or a Rancid-branded Louisville Slugger. They're also offering each album, and the bundle of B-sides, as a standalone set. All sleeve art features black and white photography and the band's red stencil-style logo. Peruse via Pirates Press.
The Rage Against the Machine release, however, smacks of major label meddling. As Pitchfork reports, Sony's Legacy Recordings is behind Rage Against the Machine – XX, which will celebrate the group's eponymous 1992 debut and be available in three different formats: 1) a CD with three live bonus tracks; 2) two CDs (the second containing album demos) and a bonus DVD featuring live material; and 3) a box set containing both CDs, two DVDs, a heavyweight vinyl version of the LP, a two-sided poster, and a 40-page booklet with liner notes by Chuck D.
One cool thing: One of the two DVDs features RATM's 2010 London reunion gig, scheduled after fans did something totally freaking amazing and launched 1992's "Killing in the Name" to the coveted and often novelty-occupied Christmas Number One spot on the U.K. Singles Chart. The disc also features music videos and other performances, while the second once include the band's first ever concert. XX is out November 27, while the folks behind Rancid's Essentials "aim to ship all pre-orders in plenty of time for the holidays."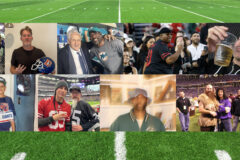 Press play on both simultaneously and see if you can hear the "cha-ching!"
https://youtube.com/watch?v=0P9QMkm9Eew%3Frel%3D0
https://youtube.com/watch?v=-58-36lSqG4%3Frel%3D0