Ed Droste, Grizzly Bear: We got him in 2005. He was found on the side of road with a broken leg. Some place was about to kill him. One of the ladies there — she would only save Chihuahuas — saved him and put him on her Chi farm where she tried to give him up for adoption. You know how TV stations do "Adopt This Dog"? He was a featured dog. They made him run around in a ballroom with a Phillies jersey.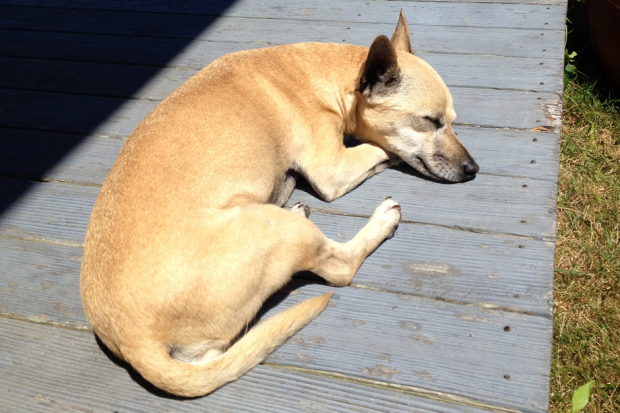 He came with the name DeForest because the woman who ran the Chi farm was obsessed with Star Trek. And for a month we tried to call him DeForest but it just felt so random. So he basically doesn't have a name. We kind of call him Beast, but we also call him Mr. Peepsins, or Professor Poopsins, or Stink Breath, or Rat, or just Stupid. Or Stupid Face. Any name goes. If you just use a high-pitched voice and call out a random word, he'll come. Which is a testament to how small a dog's brain is.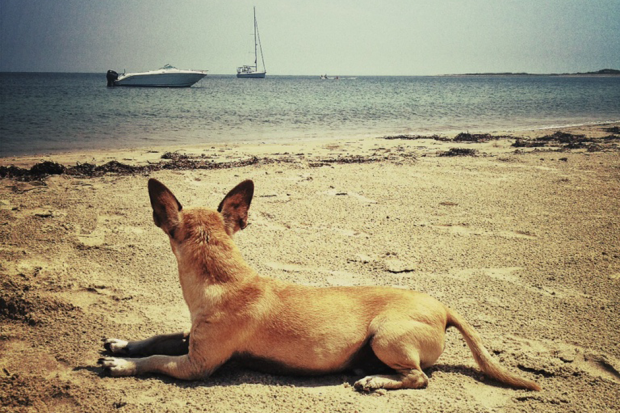 He's really, really snuggly. He's the ultimate lap dog. He hates other dogs. He's actually a nightmare to walk in the city because he makes squawking, crazy chicken noises that sound almost like we're abusing him. We've had a couple of people being like, "Don't hurt your dog!" I'm not! I'm just walking him and you have a weird dog that's freaking him out. He goes to a dog run and just runs perimeters around us and protects us from other dogs. It would be so nice if he played with other dogs, but instead he's a total bitch.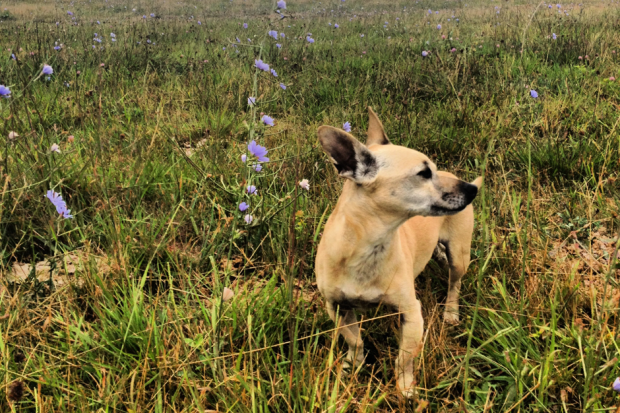 The other downfall is he's still wee-wee pad training, which is kind of an annoying thing to have with a dog. Wee-wee pads aren't cheap, that's like real diaper prices. He has peed on a nice rug and the cost of getting it cleaned out almost cost as much as the rug. There was a wee-wee pad 10 feet away, but he decided that the rug seemed kind of chill to pee on.
I took him to Marfa [Texas] when we started recording the album. He was so confused when he got there. He's constantly craving warm weather and then it was like, "I'm bringing you to the warmest place ever. It's 104 degrees every day and it's June. And you're near the Mexican border, where you belong. You're gonna love it." He started to hide under the cold places. He was super fucking confused by the hot, dry weather. I thought he'd be in heaven, but he seemed drugged, confused, disoriented. We'd find him cowering underneath a weird chair in a room none of us had even discovered yet.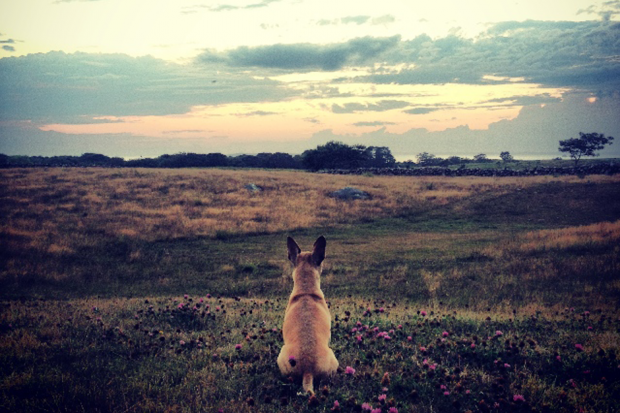 Our dog is like the peacemaker in the band. Whenever we're stressed, everyone just takes him and uses him as a therapy pillow and just hugs him and pets him. He was there for almost every recording, rehearsal, and songwriting session ever. He's sort of this weird, soothing object. He's basically required. If we could bring him on the road, we would. But I think a dog on a bus with wall-to-wall carpeting is not a good idea with this Beast. Beast is like my ultimate soother. He just soothes my sensibilities in every way possible. Unconditional love.