SPIN Rating:
Release Date:
September 25, 2012
Label:
mau5trap/Ultra
Deadmau5, the Toronto EDM producer and slyly self-confessed we-just-press-"play" DJ, doesn't arrange and append disparate sounds and genres to conjure up the shock of the new like, say, Skrillex, this generation's po-mo Fatboy Slim. Nor is he unabashedly enthralled with the hokey healing powers of towering synths and beats like David Guetta, that dreamboat messiah of the Electric Daisy Carnival. No, instead, the man born Joel Thomas Zimmerman is often maddeningly, sometimes impressively, down-the-middle.
Snarkily, too. His latest full-length is called >album title goes here<, which continues a tradition of similarly smarmy, one-quarter-amusing names like Random Album Title and For Lack of a Better Name. The giant mouse head he wears onstage lacks the immersive properties of Daft Punk's robot helmets, which were carefully designed to sell their Logan's Run-as-a-rave world-building. For deadmau5, it's more marketing-gimmick-as-art, a Warholian, have-your-cake-and-eat-it-too semi-commentary on the commercialism of dance music.
Still, Deadmau5's own music is successful because it's surprisingly tasteful. His production scans as "progressive house," if only because it eschews dubstep wubs or, well, wide-eyed dynamics of any sort. >album title goes here<'s opener, "Superliminal," pumps and rolls, builds to near-silence, and then builds back up once again, pulsing the same exact way upon that peak's return. The 2011 track "Maths," reprised in extended form here, features more gritty, arpeggiated, in-the-red synths, but mostly just goes on for a few more minutes. Look, nobody's demanding a cathartic drop here, but some adjustment to the loop, some animal-brain reward, would be nice. That's the agreement between artist and dancer/listener when the whole track dives underwater and slowly swims back to the surface, right?
Meanwhile, a strong contender for worst song of the year is "Professional Griefers," featuring My Chemical Romance's Gerard Way. A critique of popularization and mainstreaming done by two popular, mainstream guys who think they're smarter than they are — one making a butt-rock rave beat, the other shouting slogans like, "We got machines but the kids got Jesus," and something about "girls on LSD." Still, Way deserves better, or at least should try a little harder. My Chemical Romance are/were a no-bullshit/all-bullshit pomp-and-circumstance arena-emo band — musical-loving mall Goths who really went for it.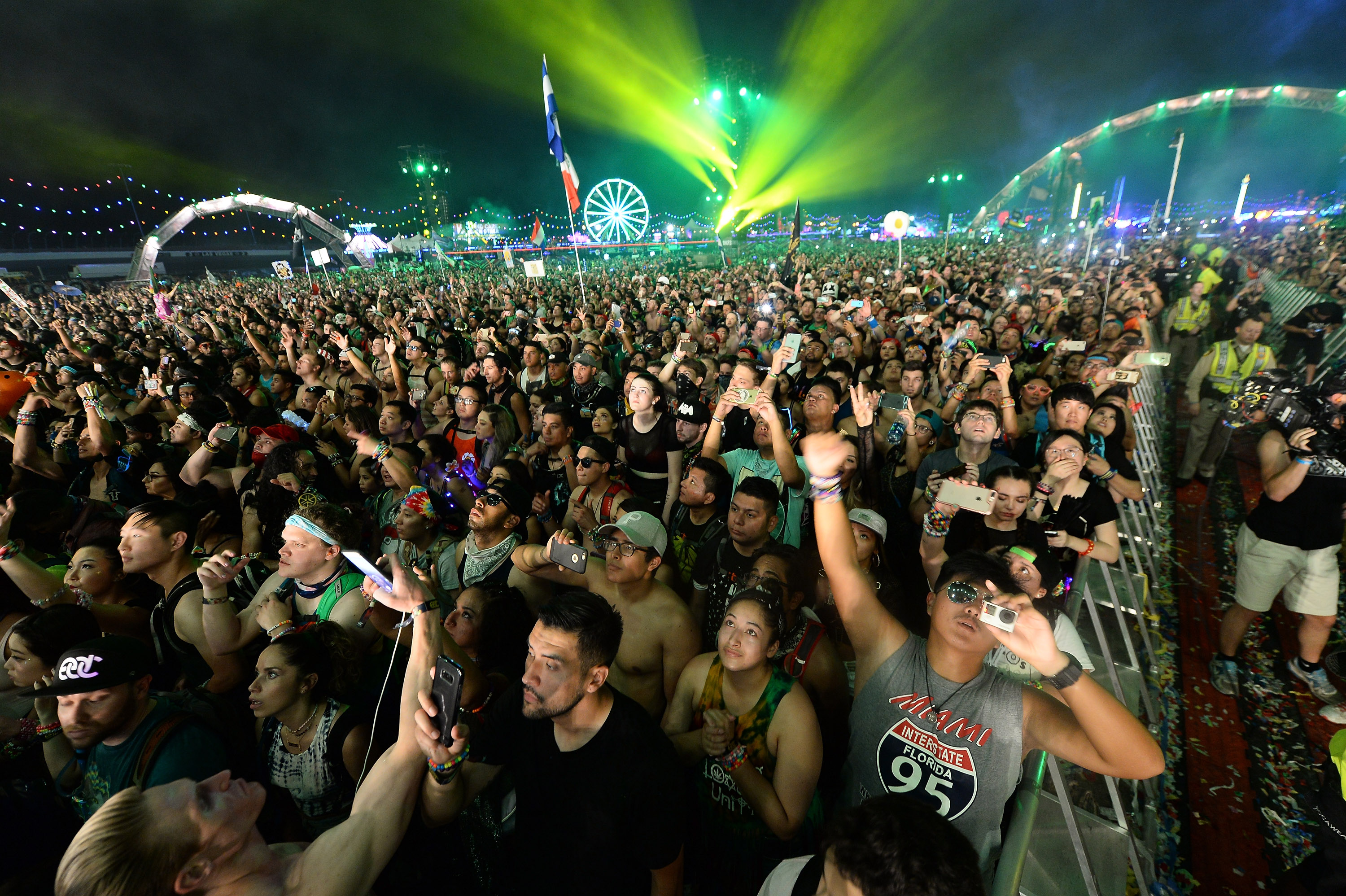 "Going for it," though, is something Deadmau5 steadfastly refuses to do. Other "big-name" collaborations here are similarly messy and on-the-nose predictable: Cypress Hill appear on "Failbait," presumably because when it comes to party-starting EDM-rap, they're a few degrees cooler than Guetta's neo-hip-house pals Flo Rida and will.i.am. And >album title< ends with "Telemiscommunications," an "ethereal" cut featuring Imogen Heap, because of course it does.
At his best — "The Veldt," "Closer," and "Channel 42," which has a nice, Cameo-like wah-funk wiggle — Deadmau5 is a topflight roots-of-EDM mimic. At his worst, he's a troll. "There Might Be Coffee," "Take Care of the Proper Paperwork," and "Sleepless," three self-loathing songs spread across this album, make up a trilogy of wan tour complaints, suggesting a sick-of-the-road cynicism that's particularly noxious coming from a dance DJ in a mouse costume playing (or pushing "play") for thousands of raging kids.
"Paper Work," in particular, seems like a prank on his fans. The song shoots dub-like echo all around, and then, just as it reaches a focused crescendo — the inevitable fist-pump moment — it's cruelly cut off by a rambling, "Fitter Happier"-esque robot voice. It's the sound of a serial self- and audience-loather holding that audience at arm's length. He wants to be the most clever guy in a room full of people who don't care about being clever and just want to dance.