The 50 Biggest White Girl Rap Moments of All Time
Kreayshawn wasn't the first melanin-deficient lady to rock the mic. Here's the complete, unabridged history from Blondie to Iggy.

1. We got that white girl!
1/52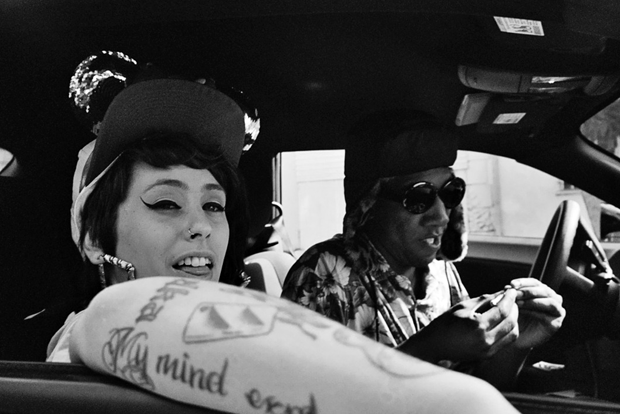 From Kreayshawn to K. Flay, there's been a minor explosion of Caucasian lady rappers landing record deals in the past couple of years, fueled by labels who are still searching for the great white dopeness. Yet, despite this mini-moment, the history of melanin-deficient women on the mic has been checkered, to say the least.
From the first bars of Debbie Harry's "Rapture" rap — in which she shouts out her friend, Fab 5 Freddy, to borrow a bit of juice — it's been a decades-long tangle of credibility, cosigns, and creativity. These ladies have struggled to prove their worth in a genre defined by African-American men, often bumping up against women of color, who have their own, inarguably more difficult struggle. For at least the past decade — i.e., the post-Eminem era — labels have been actively hunting for a pop-accessible white female rapper; but it's been the rare white-girl MC talent who has been willing to sell her street cred for corporate clams. As a result, there have been more foibles than triumphs. Still, it's been a fascinating, mostly undocumented journey. So, from downtown Manhattan to London's Eastern sector to suburban Florida, we present the 50 most crucial moments in the history of white women rapping. JULIANNE ESCOBEDO SHEPHERD
2. We got that white girl!
2/52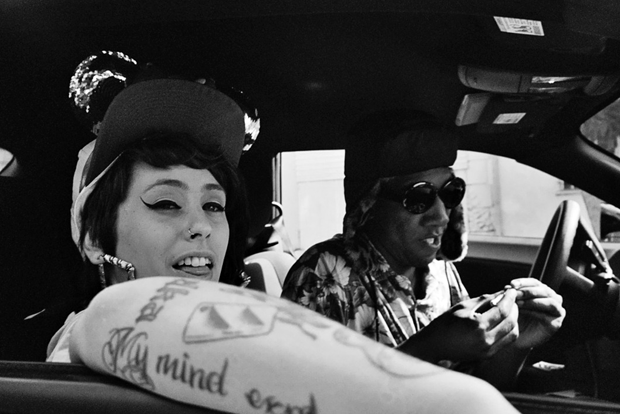 From Kreayshawn to K. Flay, there's been a minor explosion of Caucasian lady rappers landing record deals in the past couple of years, fueled by labels who are still searching for the great white dopeness. Yet, despite this mini-moment, the history of melanin-deficient women on the mic has been checkered, to say the least.
From the first bars of Debbie Harry's "Rapture" rap — in which she shouts out her friend, Fab 5 Freddy, to borrow a bit of juice — it's been a decades-long tangle of credibility, cosigns, and creativity. These ladies have struggled to prove their worth in a genre defined by African-American men, often bumping up against women of color, who have their own, inarguably more difficult struggle. For at least the past decade — i.e., the post-Eminem era — labels have been actively hunting for a pop-accessible white female rapper; but it's been the rare white-girl MC talent who has been willing to sell her street cred for corporate clams. As a result, there have been more foibles than triumphs. Still, it's been a fascinating, mostly undocumented journey. So, from downtown Manhattan to London's Eastern sector to suburban Florida, we present the 50 most crucial moments in the history of white women rapping. JULIANNE ESCOBEDO SHEPHERD
3. Blondie's "Rapture" Hits No. 1 (1981)
3/52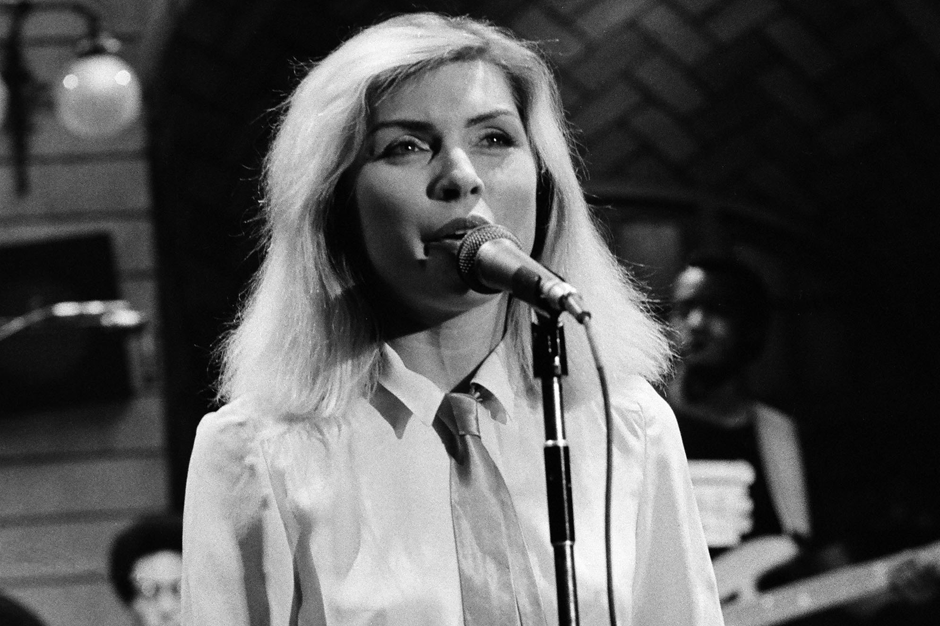 Debbie Harry was the original white rapper of any gender, using her cross-borough cool and friendship with hip-hop diplomat Fred "Fab 5 Freddy" Braithwaite for her band's breakout disco-pop hit. When it topped the Billboard charts in '81, accompanied by a video featuring Freddy, graffiti artist Lee Quinones, and Jean-Michel Basquiat, Harry became the most credible white-lady MC ever, catapulting the still-nascent sound of hip-hop into the consciousness of the masses.
4. Tom Tom Club Drop "Wordy Rappinghood" (1981)
4/52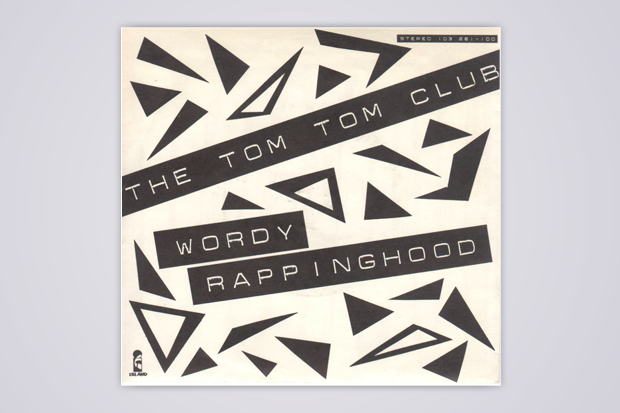 This debut single captured bassist Tina Weymouth in a meta-moment, rapping about the virtues of words like a chirpy-voiced grammar instructor. She also set a high bar for any interloping would-bes to follow, rhyming comfortably and naturally in her own voice on a juicy electro beat, without affecting any fake accents (except for that bar where she speaks French). Hip-hop really took note with the follow-up single, "Genius of Love," though, as the song's bubbly break made itself known in formative cuts by Grandmaster Flash & the Furious Five and Dr. Jeckyll & Mr. Hyde, retro-minded tracks by Cam'ron and Redman, and one monster hit for Mariah Carey and Ol' Dirty Bastard.
5. The Waitresses Release Holiday-Rap Classic "Christmas Wrapping" (1981)
5/52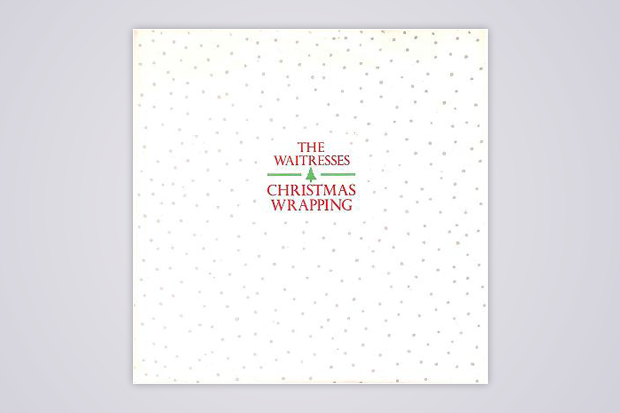 Leader Patty Donahue's signature talk-sing could be viewed as the rock predecessor to the melodic cadences of Bone Thugs-n-Harmony, and the wordplaying title of this holiday treat acknowledges the group's debt to the emerging genre. Coming hot on the heels of Kurtis Blow's "Christmas Rappin'," this little jingle helped set the precedent for celebrating hip-hop yule, a tradition ultimately carried on by greats like Run-DMC, Snoop Dogg, and Kanye West.
6. Invincible Learns English Through Hip-Hop (circa 1987)
6/52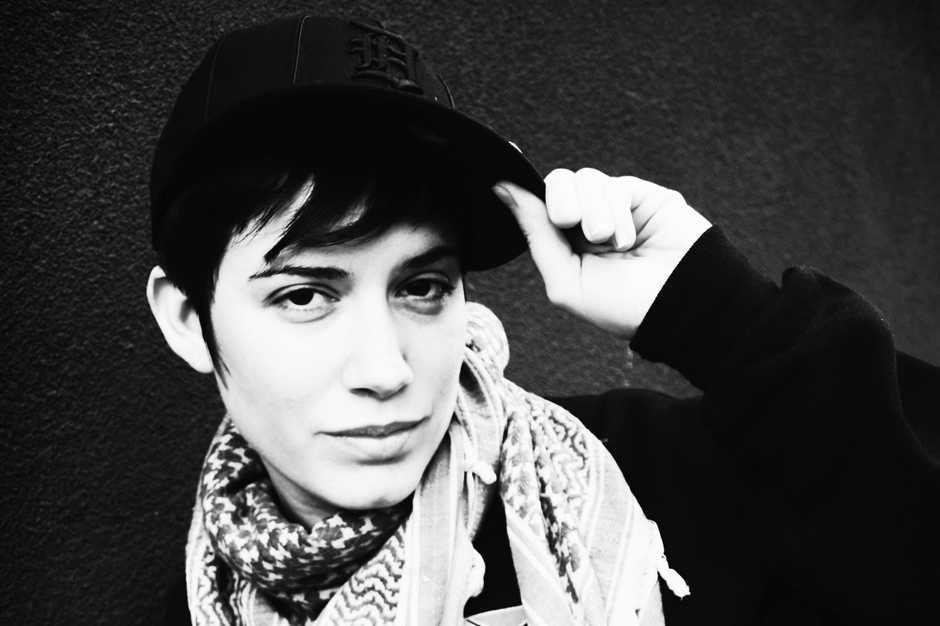 For white women, simply being well-versed in the culture of hip-hop was once almost tantamount to being accepted as an MC, and the respected rapper Invincible can actually claim hip-hop as her second language. At the age of seven, after her family moved from Israel to Michigan, Invincible started listening to hip-hop to understand English, picking up her first words directly from A Tribe Called Quest and Gang Starr. Clearly, it worked out for her — she remains one of hip-hop's sharpest political storytellers.
7. Teen Witch Magics Her Best Friend Polly Into a Freestyle Battle (1989)
7/52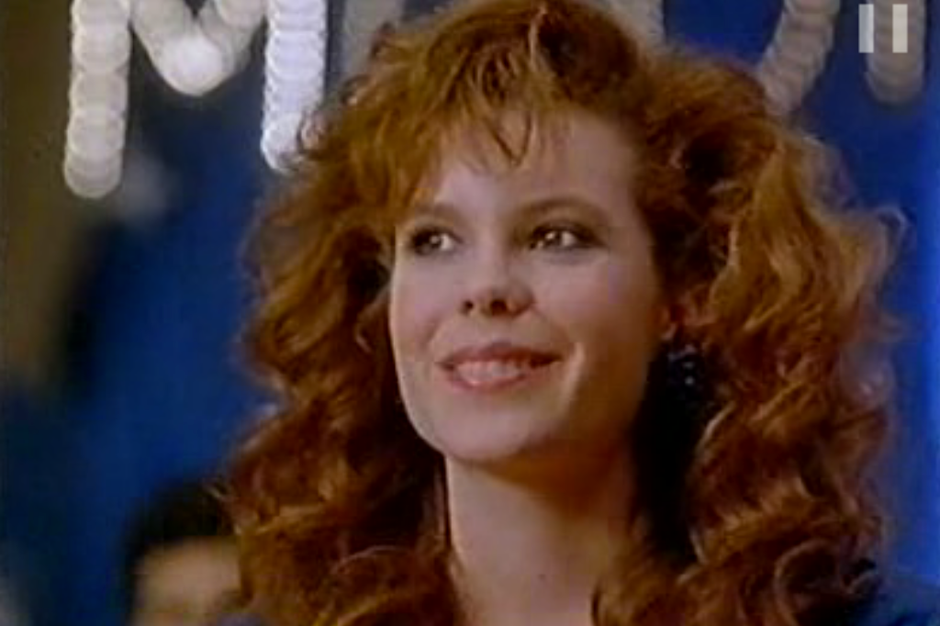 This campy scene is one of the major reasons this flop film became a cult cornerstone of '80s teen cinema. After her nerdy best friend Polly (Amanda Ingber) sees a cute boy rapping to a boombox on the street and laments, "He's just so funky," the Teen Witch turns Polly into a worthy opponent, and she battles him with "Top That," a rap that would make Roxanne Shanté proud. "Supersonic, idiotic, disconnecting, not respectin', who would ever really wanna go and top that?" Amanda Ingber is now Jennifer Aniston's yoga instructor. It's unknown whether she ever rapped again.
8. Icy Blu Drops First-Ever Full Rap Album by a White Woman (1990)
8/52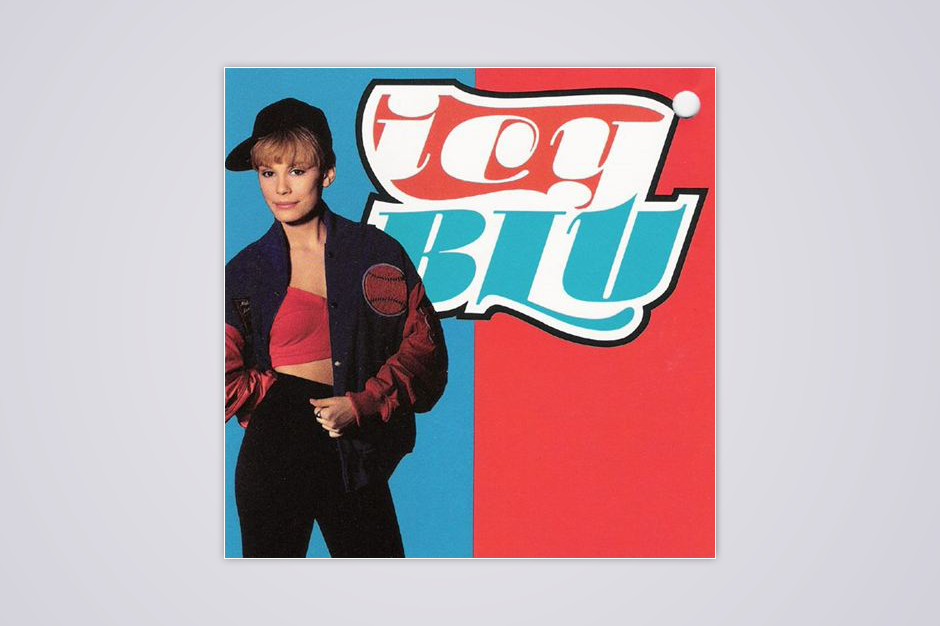 Before the objectionable term "Feminem" was coined, Caucasian ladies could be marginalized with the more deeply problematic "female Vanilla Ice" — which is what lucky duck Laurel "Icy Blu" Urchik was tagged in the early '90s. Her 1991 self-titled full-length tanked, but second single "I Wanna Be Your Girl" hit No. 46 on the Hot 100 and expressed doe-eyed dedication to making a crush become her man. You thought Kitty Pryde was a fluke?
9. Misa Gets Signed to Motown (1990)
9/52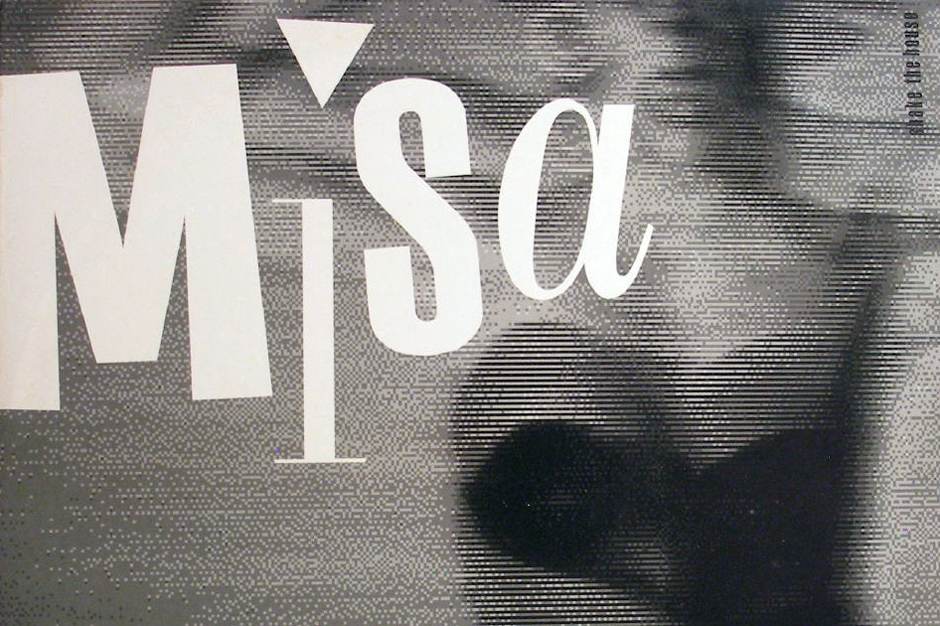 At the turn of the decade, when big-time labels really started to catch on to how pop hip-hop could actually go, an enterprising A&R from the historic Motown label signed former Soul Train dancer Misa. Her self-titled album produced a modest single, "Shake the House," on which she proclaimed her bona fides ("Got that soul / Tell you what / From growin' up with that / P-Funk") and the rapper/dancer even returned to Soul Train as a special guest in May of 1990. However, she didn't get to perform, a clear sign of where her career would end up.
10. Tairrie B disses the entire roster of Ruthless Records (1990)
10/52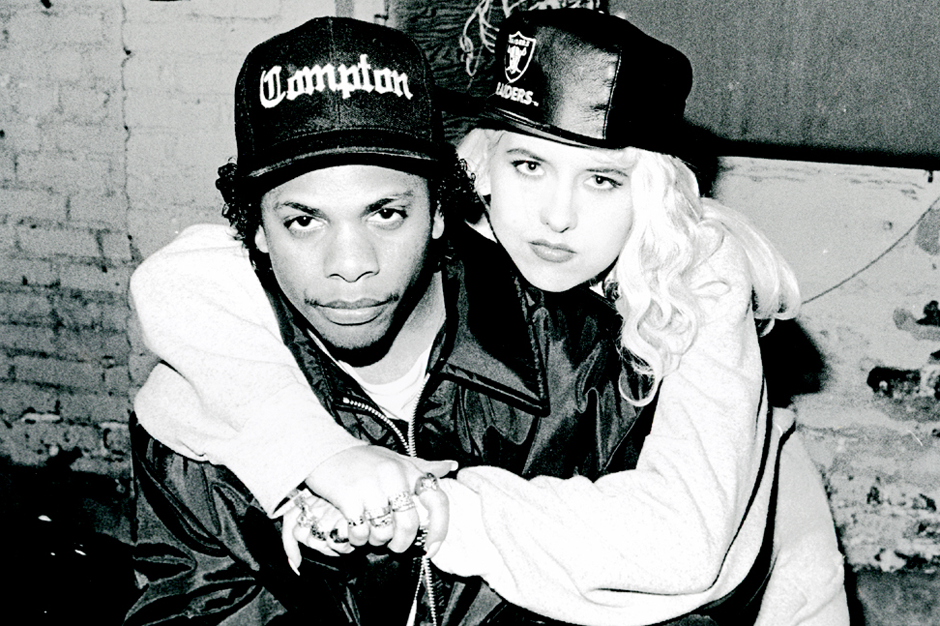 Power of a Woman, the debut album from Eazy-E protégée Tairrie B, ends with the solo track "Ruthless Bitch," a pointed departure from the tradition of N.W.A-related albums ending with an all-label posse cut. The original outro, penned by Ice Cube, involved the men of the Ruthless roster men calling Tairrie a "bitch, " which didn't sit well with the rapper, who preferred to write her own lyrics. So she remade the song as a diss track against all her labelmates. Allegedly, Dr. Dre, drunk at the Grammys, punched her out in retaliation. According to Tairrie, she dropped the charges so that her album would come out. But on "Ruthless Bitch," she rapped, "All you had to do was love me / But instead you chose to shove me / 'Til death do us part for the rest of my life? / No, I won't be no battered wife."
11. Yeastie Girlz Go Industrial With Pro-Cunnilingus Jam "You Suck" (1992)
11/52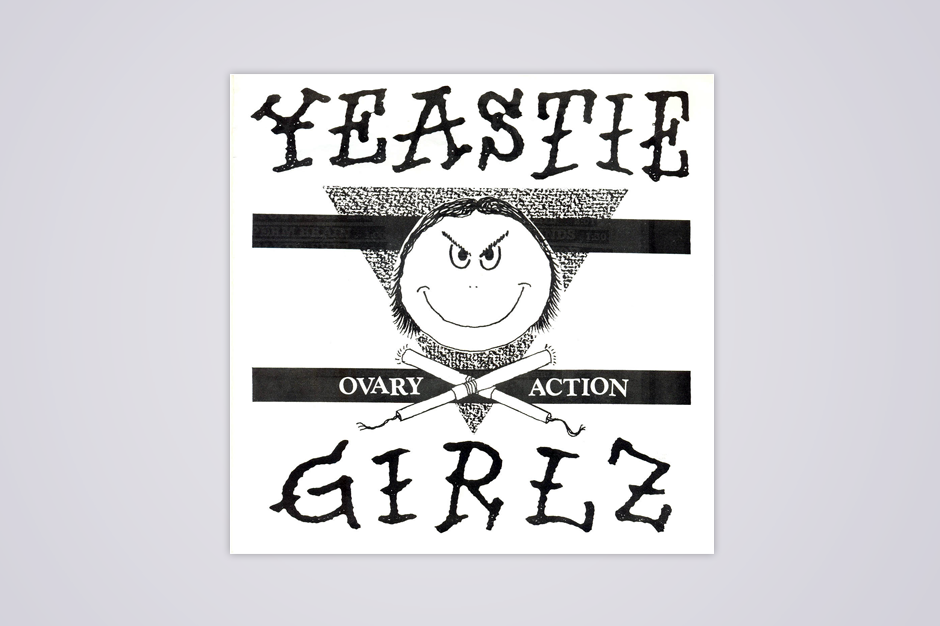 Punks in the most essential '90s, third-wave feminist sense, this Bay Area trio emerged from the late-'80s Gilman Street scene and spoke out against the FCC as enthusiastically as they rapped about not shaving their armpits — it was all just the body politic, the premise upon which the ladies formed their group. But it wasn't until they hopped on this '92 industrial track by fellow Bay Area radicals Consolidated that they blew out of their corner, turning a diss phrase into a celebration of going down and "mov[ing] your tongue around." Just another anthem in rap's long oral tradition, amen.
12. Carmen Electra Releases Debut Album (1993)
12/52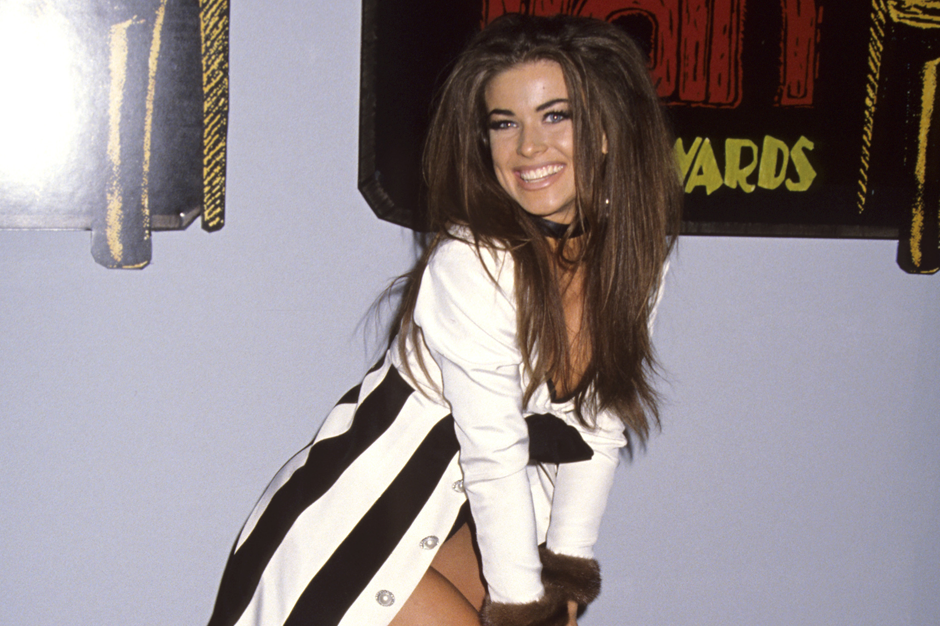 Prince was dating the one-fourth-Cherokee Electra at the time, so the Purple One decreed that Paisley Park would release her debut — a well-produced but, wow, so terrible album of Electra rapping and singing about pole dancing, club dancing, partying, and (because it was Paisley Park) "Fantasia Erotica" 4 U. Monie Love generously helped Prince write lyrics, yet Electra lacked key skills like pitch and breath control, trying to skate by on a few videos with Mission Impossible-level budgets. The album was widely reviled, and Paisley Park shut down that same year.
13. The Rapping Granny From The Wedding Singer...Raps (1998)
13/52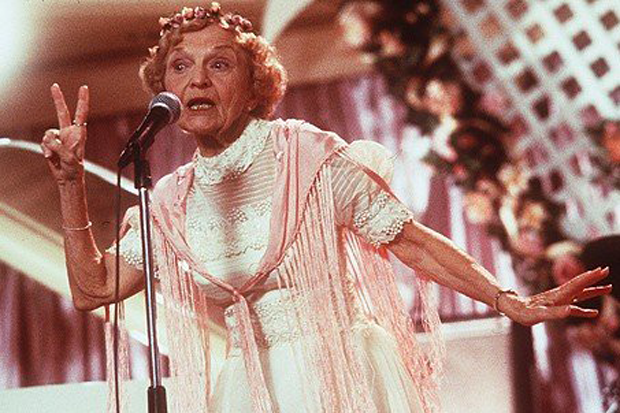 Ellen Albertini Dow danced with Martha Graham, acted with Ute Hagen, choreographed for Carnegie Hall, and even worked as a mime under Marcel Marceau. But her true musical break came at the age of 80, when she covered "Rapper's Delight" in the Adam Sandler vehicle The Wedding Singer. Sugar Hill Gang (or Grandmaster Caz) couldn't have wished for a better tribute — her timing was a little weird, but her plucky delivery was on point. This woman is a legend.
14. Princess Superstar Joins Forces with Kool Keith (2001)
14/52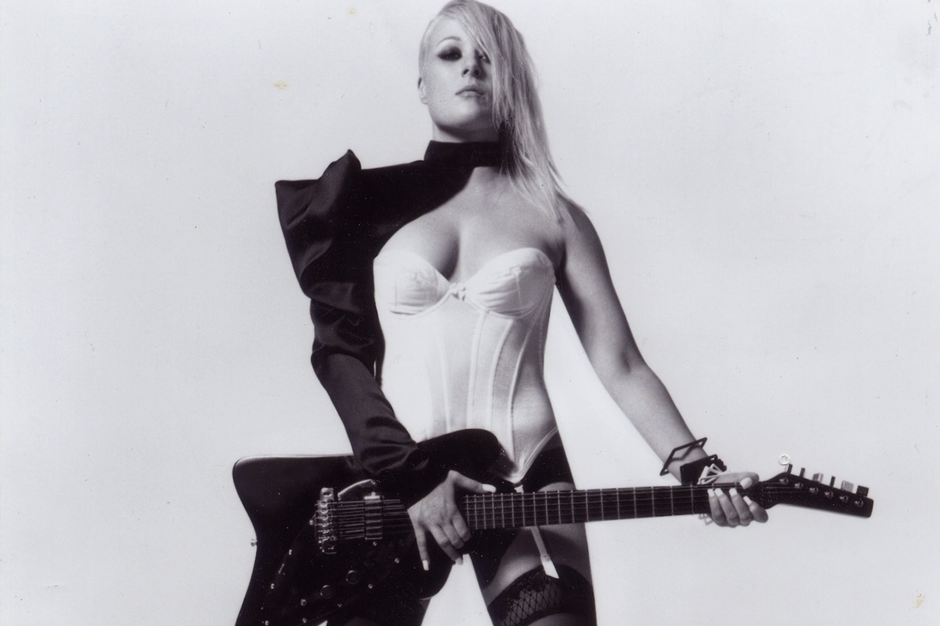 One of the more palatable white women rappers (and definitely before her time with that early-aughties dance-music obsession), the electro-jocking, ever-vampy Princess Superstar found a soulmate in foul-mouthed MC legend Kool Keith. In 2001, the New York duo dropped the deliciously nasty "Keith N' Me," seducing each other with orgasmic double entendres and palpable chutzpah — their flows were equally dexterous, marking what may be the high-water mark for white girls on wax.
15. Sarai Becomes First White Female Rapper Tagged as "Feminem" (2002)
15/52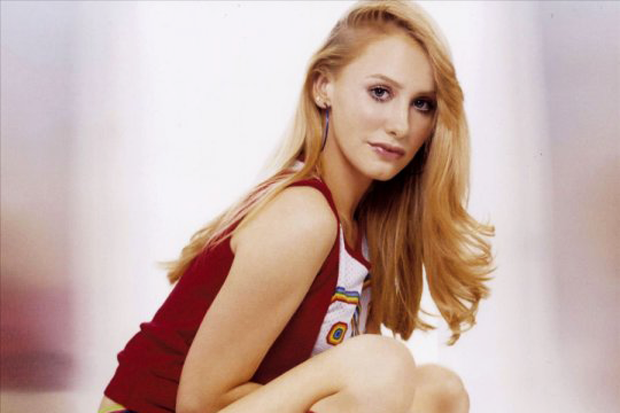 Loathe to the marketing teams of yore. With Eminem's then-unstoppable runway success as a white boy who could spit, labels were starting to get curious about whether they could bank as profitably on a white woman who could do the same. Epic put their money on Sarai, and based on little but her blonde, blue-eyed looks (and "Pack Ya Bags," a vague rubber-stamp retort to Mystikal's "Shake Ya Ass"), the label introduced the term "Feminem" to describe their new artist. It was the most dubious marketing lingo since "femcee," yet it caught on like Ebola, sticking around long past Sarai's record contract.
16. SPIN Publishes "Not Bad For a White Girl," the First Major Story on the White Female Rap Phenomenon (2002)
16/52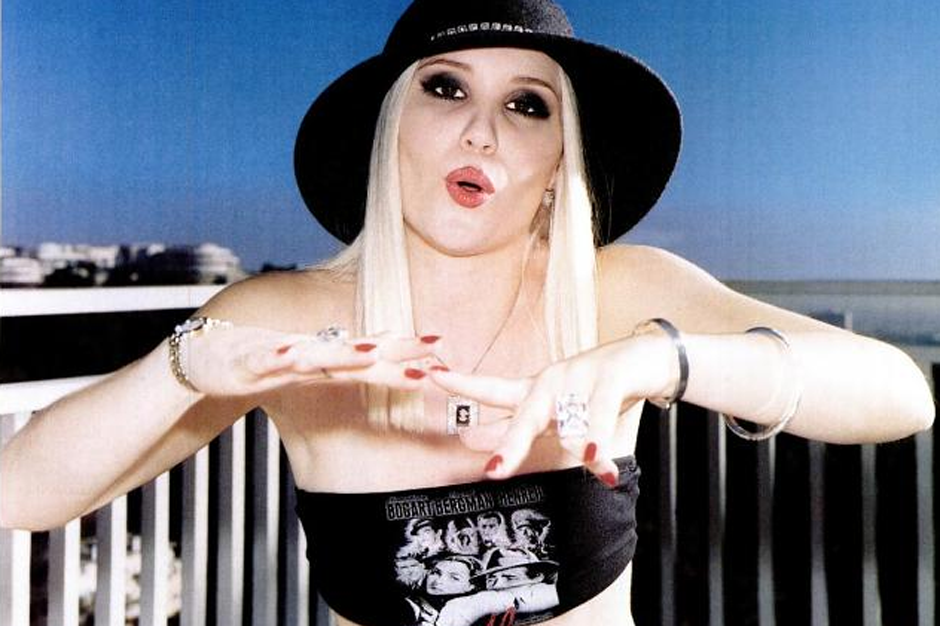 The frenzied major-label search for a white girl with the charting power of Eminem was first chronicled in SPIN's February 2002 issue by writer G. Beato, who followed a handful of rappers — and their pursuant A&Rs — to unveil how it was all unfolding. Most labels were searching for a rap-pop crossover, expecting to find the next Britney. One A&R said, "It's like you're looking for Sasquatch." Most of the rappers Beato spoke to never signed deals; or if they did, never released albums. Invincible declined to be interviewed.
17. Robert Christgau Goes Ham on Northern State in Rolling Stone (2002)
17/52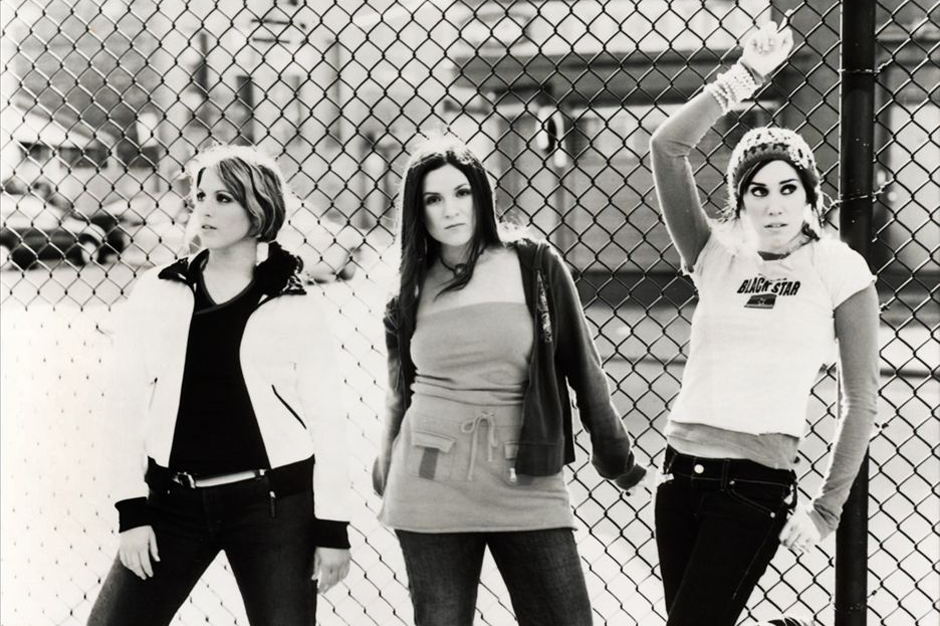 When Long Island trio Northern State emerged in the cheeky spirit of early Beastie Boys, most critics roundly despised them — they openly started as a joke band, their lyrics were overly simplistic and corny, and the white-privilege-winking title of their first EP, Hip-Hop You Haven't Heard, was particularly irksome. But not to Robert Christgau, the venerable "Dean of American Rock Critics." He loved them, giving Hip-Hop You Haven't Heard an effusive four stars in Rolling Stone and proclaiming Northern State "everything you want underground hip-hop to be," igniting a small but mighty fracas about race and appropriation within rap-critic circles. Christgau was not swayed, though — an unwavering fan, his Consumer Guide rates each subsequent Northern State record with an "A" grade, helping to ensure that the group would live to rap another day (or at least until 2007).
18. Lil' Pocket Knife Brings White Girl Rap to the San Francisco Noise Underground (2002)
18/52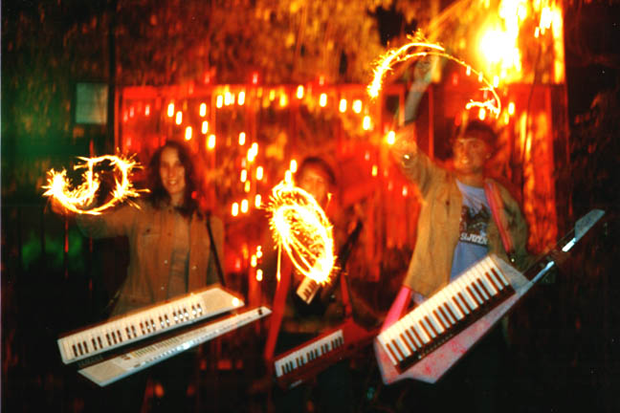 While majors were scrambling for their lotto-win signee, a trio of Bay Area post-punks were incorporating white-girl rap into the flourishing electronic noise underground, infusing the '80s hip-hop they were weaned on with a wacky performance-art sensibility. Over a backdrop of clanky Casio beats and a keytar, Lil' Pocket Knife herself — a diminutive Jersey girl — seemed to glean more inspiration from her middle school's head cheerleader than from Slim Shady. In this weird, new no-wave context, though, songs like "A.D.D" ("A to the D to the other fucking D") totally worked.
19. Madonna Raps in "American Life" (2003)
19/52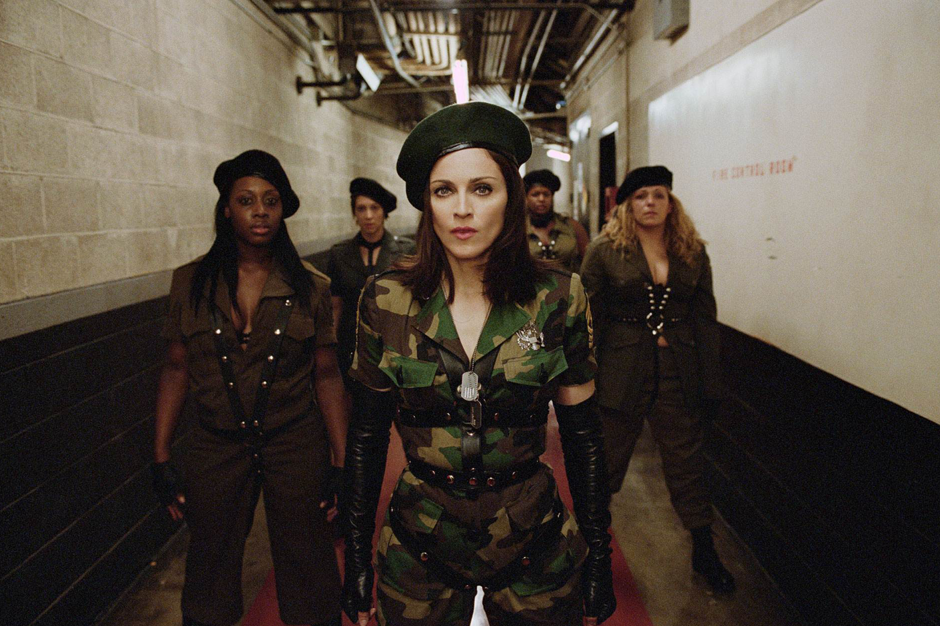 American Life was Madonna's official expatriate album, ostensibly protesting the Bush Administration, but coming off like she was just trying to convince everybody her accent was now British. Dropping around the same time as Missy Elliott's Under Construction was blowing up, the title single's worst offense wasn't its warmed-over faux-Timbaland production, but Madge's not-quite-self-parodic humblebrag rap: "I'm drinkin' a soy latte / I get a double shot-tay / It goes right through my body." The line evoked caffeine-induced diarrhea, actually an apt metaphor.
20. Dessa Drops False Hopes (2005)
20/52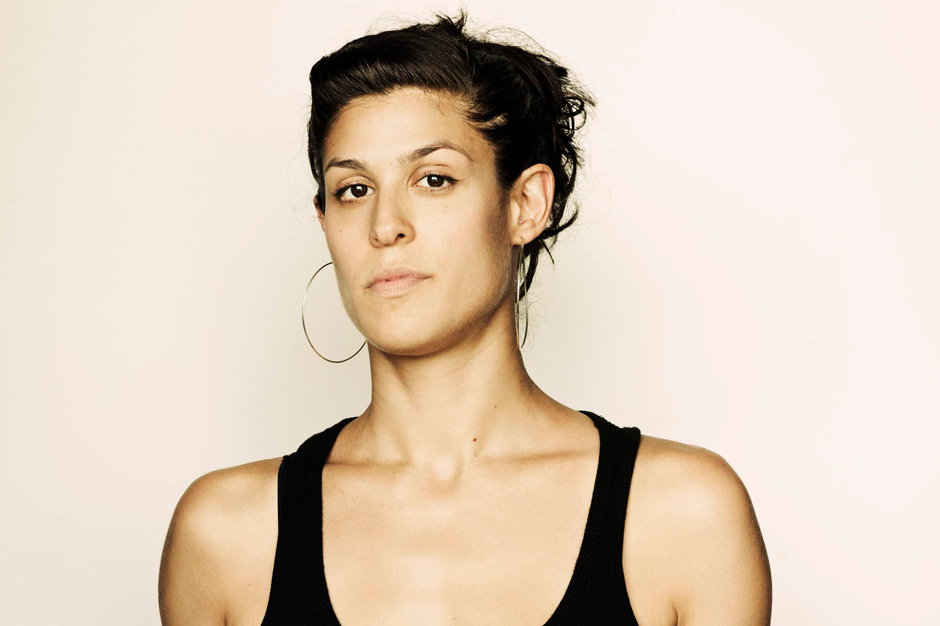 The first recorded material from Minneapolis rapper Dessa, the False Hopes EP was solid Jean Grae-styled boom-bap from a former spoken-word artist whose intellect shined through her lyrics. Still worth a listen, it predicted her future with local hip-hop crew Doomtree — rapping smokily and smartly on the standout tracks from their acclaimed 2011 crew album No Kings. Still going strong, Dessa is releasing a new album in 2013.
21. Scream Club Collabos with Busdriver (2005)
21/52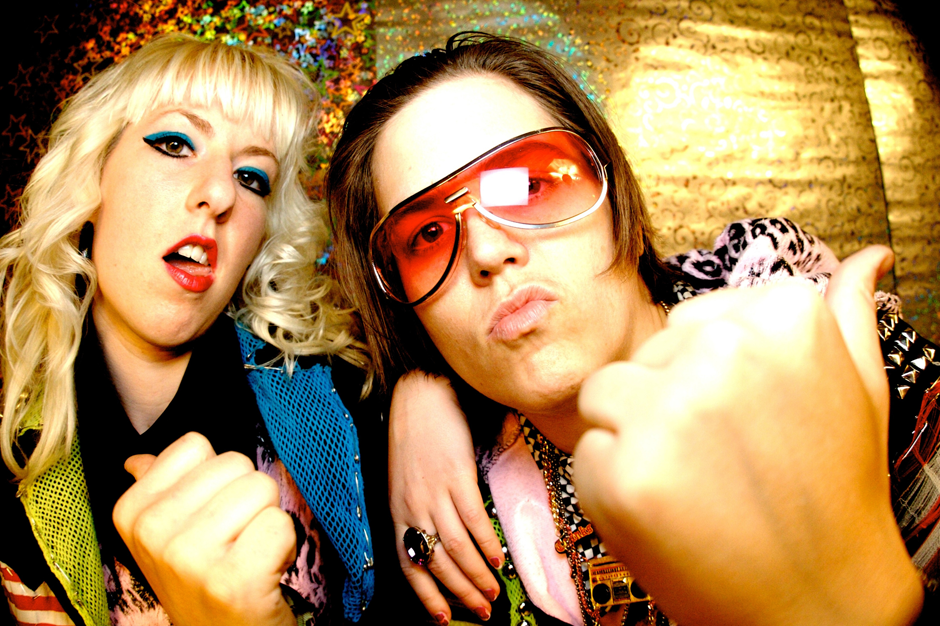 Pre-Internet genre-jumble, it seemed unlikely but awesome that Busdriver, Project Blowed's brilliantly cracked verbal technician, would collaborate with Scream Club, two DIY electro-rappers from Olympia, Washington, who rapped about sexing each other up. But then, none of that matters if the vibes are right. Thus "Intoxicating" was born, their off-kilter, odd-trio track about a crush in which all involved sound righteously dreamy.
22. Gwen Stefani records "Hollaback Girl," Appears on Cover of VIBE with Pharrell (2005)
22/52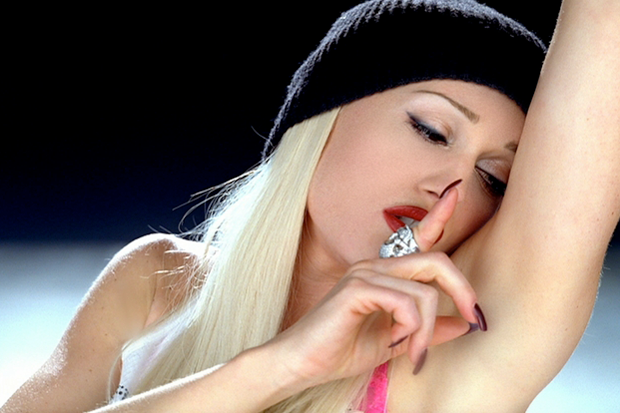 You could say that all the No Doubt singer did on her solo megahit was cheerlead — she spelled out the word "b-a-n-a-n-a-s," the production was built around a drumline, and the video was half-filmed on a high school football field. But cheerleader-voice is kind of a classic white-women-rapping intonation, and the chorus was rap to the max. When she showed up on the cover of VIBE with the song's producer, Pharrell Williams, it was under the line "hip-hop meets rock," fast-forwarding the great web-genre mindmeld.
23. Natalie Portman Gets Gully on Saturday Night Live (2006)
23/52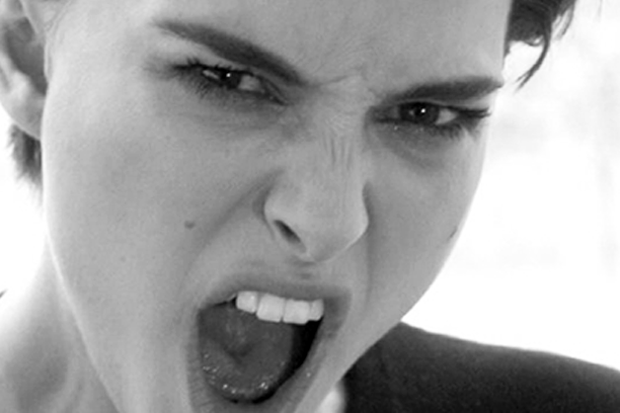 Six whole years ago, it was still possible to hinge a joke on the concept that a privileged, Harvard-educated white girl would never, ever be able to approximate the performative rage of, say, Eazy-E. At least the Lonely Island thought so when they created this SNL Digital Short for Natalie Portman, which she attacks with the ferocity of, well, an Eazy-E fan. The delicate-featured actress raps about doing cocaine, drunk driving, smacking NBC CEO Jeff Zucker, and her dick, snarling in a Triple Fat Goose and throwing chairs around like a trashed maniac. She's pretty good at unleashing the rage, and it's funny because Portman personally is so not bursting with anger — obviously, she's making fun of herself, not rappers. It's a thin line, but this time it worked.
24. Lady Sovereign Gets Signed to Def Jam (2006)
24/52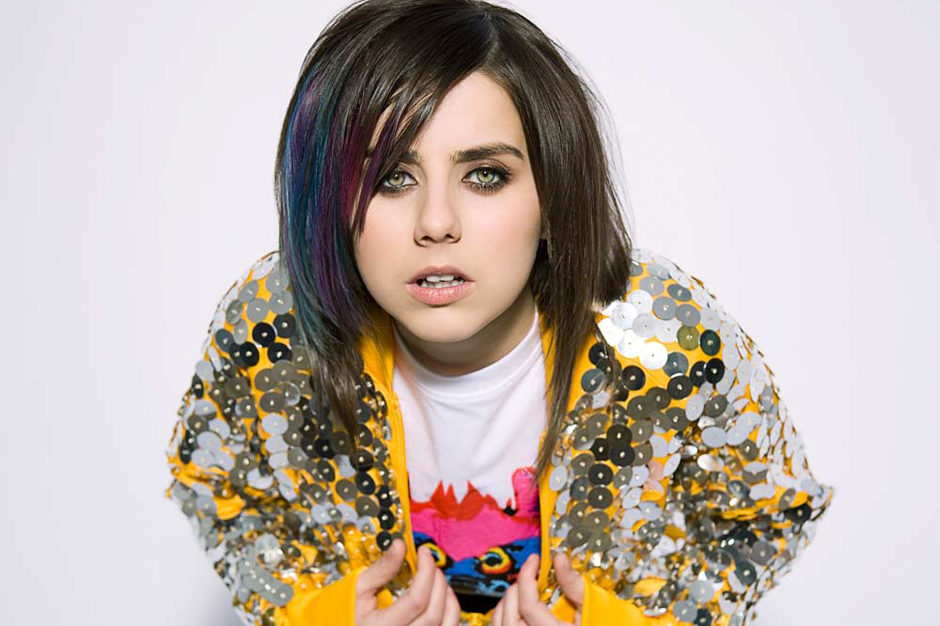 A Def Jam signing was unthinkable for a white female American, much less a 4'11" grime rapper from London's council estates, but so it was. Sov's spunk and skill lured in then-label prez Jay-Z, and by the end of her first year of fame, she had a deal with the revered rap institution. Three singles from Public Warning, and the resulting album, all failed to chart, and she was dropped like a mic on the Watch the Throne tour — but Sov remains the sole white, female, non-American signee in Def Jam history.
25. Uffie Predicts the Coming Wave of White-Girl Electro-Rapping (2006)
25/52
When Paris-via-Hong Kong-via Miami vocalist Uffie dropped "Pop the Glock," her twee Miami bass track, she adopted the coquettish sing-song tone that became the default setting for so many sorta-rapping white women, including Ke$ha (who Uffie notoriously accused of jacking her style after the release of Ke$ha's 2009 debut single "Tik Tok"). In addition, "Pop the Glock" was produced by Uffie's boyfriend at the time, Parisian house luminary Feadz, who presaged a whole slew of EDM collaborations with white women rapping. Bonus points for Sky Ferreira cameo in the video.
26. Fergie Releases "London Bridge" (2006)
26/52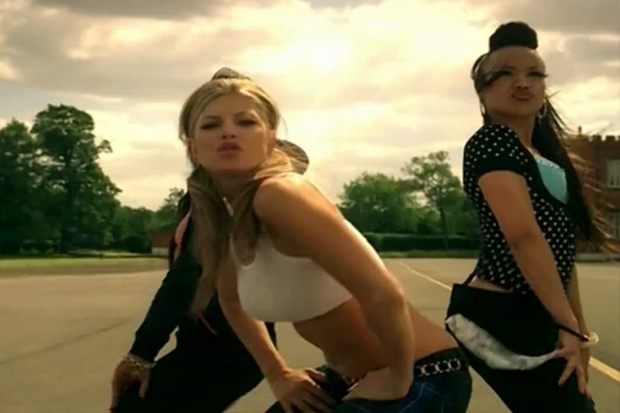 It was only a matter of time before Black Eyed Peas' funky white girl officially spit a verse, and why not have it be on a track produced by Rich Boy hitmaker Polow da Don? Fergie virtually mimeographed Missy Elliott's flow and style for the breakout single off her debut solo album The Duchess, but it could've been way worse. She ended up with a PG-13 club track and a No. 1 pop hit.
27. Persia Crowned With The (White) Rapper Show's
N-Word Chain (2007)
27/52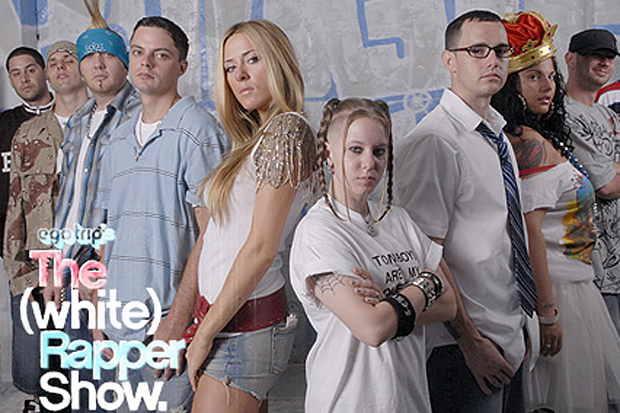 Ego Trip's The (White) Rapper Show was all about making Caucasians prove they were worthy of the culture of hip-hop, and when all was said and done, Persia was one of the most skilled of the bunch. But a crucial part of being a white rapper is an awareness that your medium might not be your culture, which translates as: You are not allowed to say the N-word, white people, sorry. Persia ignored this crucial edict, though, and before the first episode was over, she was forced to wear a giant, weighty N-Word chain for a full day. She learned her lesson, but more importantly, so did everyone watching VH-1 that night. Maybe.
28. Empire ISIS records at Tuff Gong Studios (2008)
28/52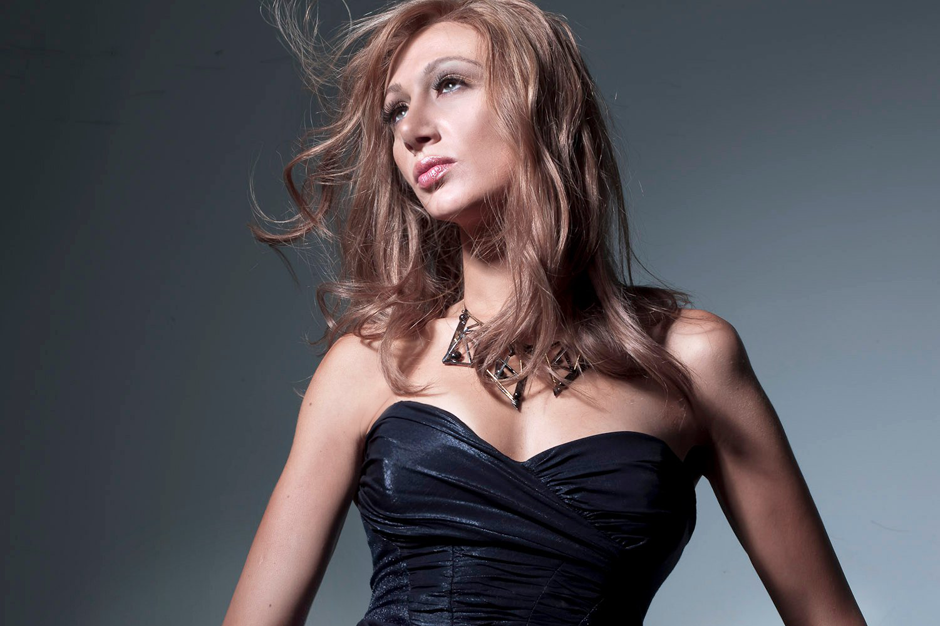 This Morocco-raised, Montreal-based rapper/activist folds a pretty acute patois into her politically-minded raps — so what better place for the "gangstress" to record her reggae-inflected debut album than the legendary Tuff Gong Studios, where Bob Marley and the Wailers recorded their most seminal tracks. ISIS must have caught some of the vibes, because her career's still going: One of her latest tracks, "NANA Power," is a pop — and populist — dancehall ode to women's strength.
29. Die Antwoord's Yo-landi Vi$$er Redefines White-Girl Rapper Creepiness (2009)
29/52
Up until South African zef sprite Yo-Landi Vi$$er emerged with her severe haircut and creepy-baby voice, North American white women rappers mostly stayed within strict hip-hop boundaries in order to up their already disadvantaged credibility. But the Die Antwoord rapper-singer had a naturally eerie goth-alien aura — part of it was her intense stare contrasted with her proto-Grimes breathiness, and part of it was her total lack of fucks. In "Rich Bitch," from Die Antwoord's debut, she makes a case for class war in two beats per bar, which has to be some kind of three-minute record — and if the poor prevail, she still might be stoked to realize A Modest Proposal.
30. Amanda Blank Lands a McDonald's Commercial (2010)
30/52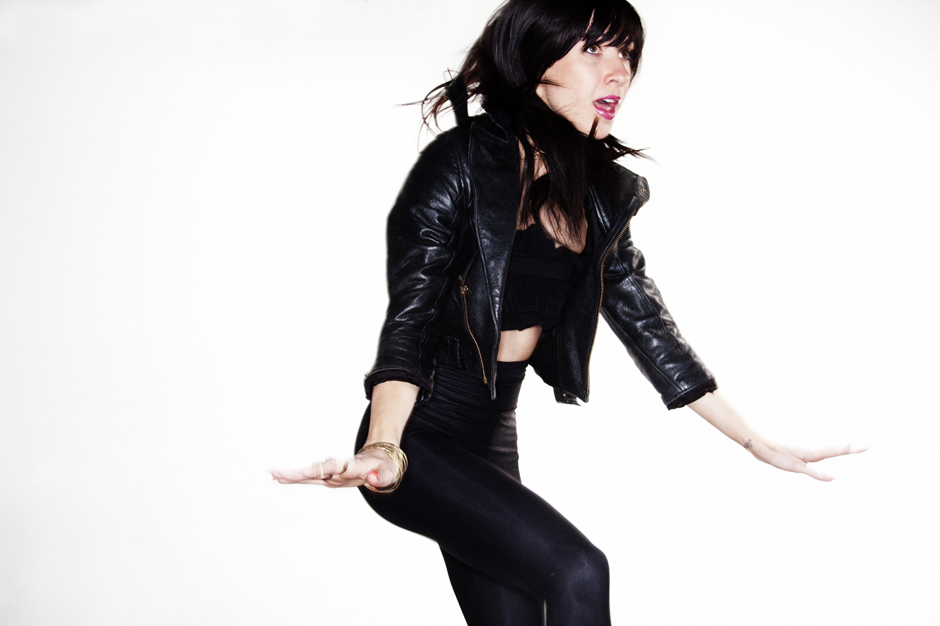 At first, this Philly sassmaster made a name for herself as the best indie sex-rapper of her time, counterpointing compatriot Spank Rock's absurd R-ratedness with her own impressive level of raunch. Blank's debut full-length, I Love You, didn't skimp on the basement grind sessions, but had a few departure points — singing, for example, and occasionally softer beats. It felt a bit like a sly coup when the post-punk influenced "Make It Take It" was copped to sell Chicken McNuggets during the 2010 Olympics.
31. Dev Flies Like a G6 (2010)
31/52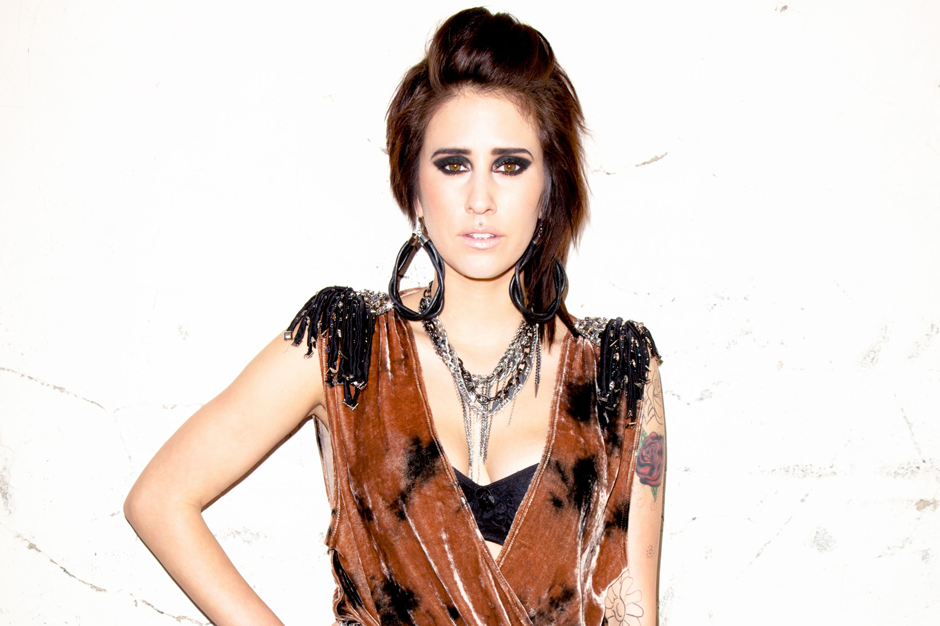 Aaannd...here come the first inklings that EDM might fuse with rap to make a pop-radio Frankenstein's Monster. The Cataracs' club track "Like a G6," which had Bay Area vocalist Dev doing Three 6 Mafia via Snoop slang on a sproingy bass beat: "When we drink we do it right / Getting slizzard / Sippin' sizzurp in my ride / Like 3-6," and so on (and on). Sounding languid and slightly out of it, Dev fully embodied what "white-girl wasted" could sound like on mp3, and it was a ginormous hit.
32. Envy Becomes Grime Freestyle Star (2010)
32/52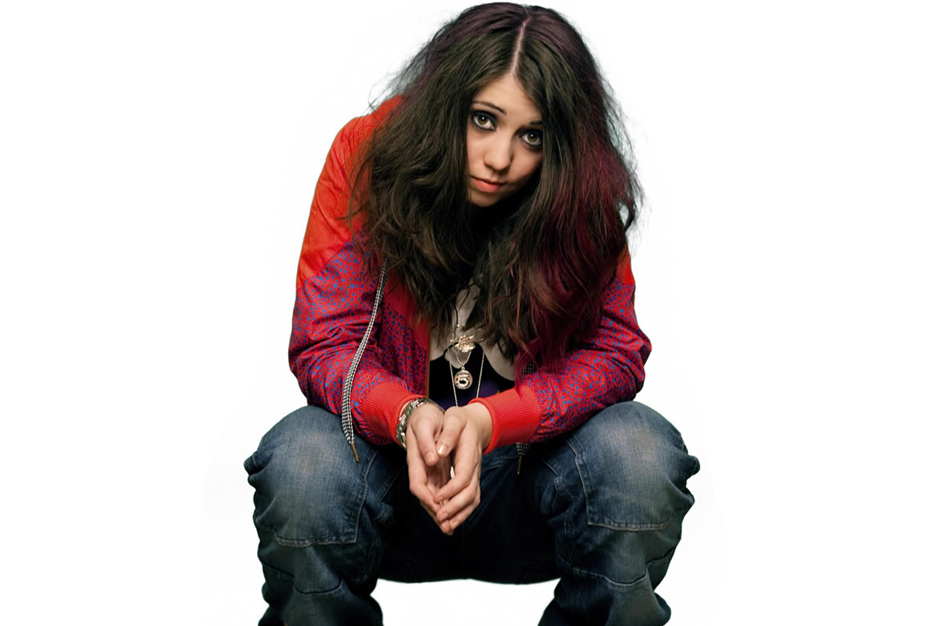 You gotta respect any woman who toughs it out on the competitive U.K. grime scene, which is generally just as male-dominated as its U.S. rap counterpart. Manchester's Envy fought her way in via YouTube freestyles, displaying gymnastic flows full of undeniable talent and charm. On her party-extolling single "Friday Night," she lamented her own beer goggles while lyrically matching the BPMs of the drum'n'bass-leaning beat (produced by Lady Sovereign collaborator Medasyn) — a feat for anyone as boozed-up as she claimed to be!
33. The Simpsons Cop Ke$ha's Breakout Rap (2010)
33/52
When party-girl Ke$ha broke out with "Tik Tok," brattily rapping about brushing her teeth with whiskey, she hit a major nerve, proving that America was ready for a (defiantly wasted) white girl rapping to take over the pop charts. The track got so big that the creators of The Simpsons animated Lisa lip-syncing it for their signature intro, temporarily abandoning the traditional Danny Elfman theme, and incorporating a significant scene at Moe's Bar, naturally. Ke$ha told MTV News: "It's been a pretty big year."
34. Ruff Diamondz' Chronz Translates Grime to Pop (2010)
34/52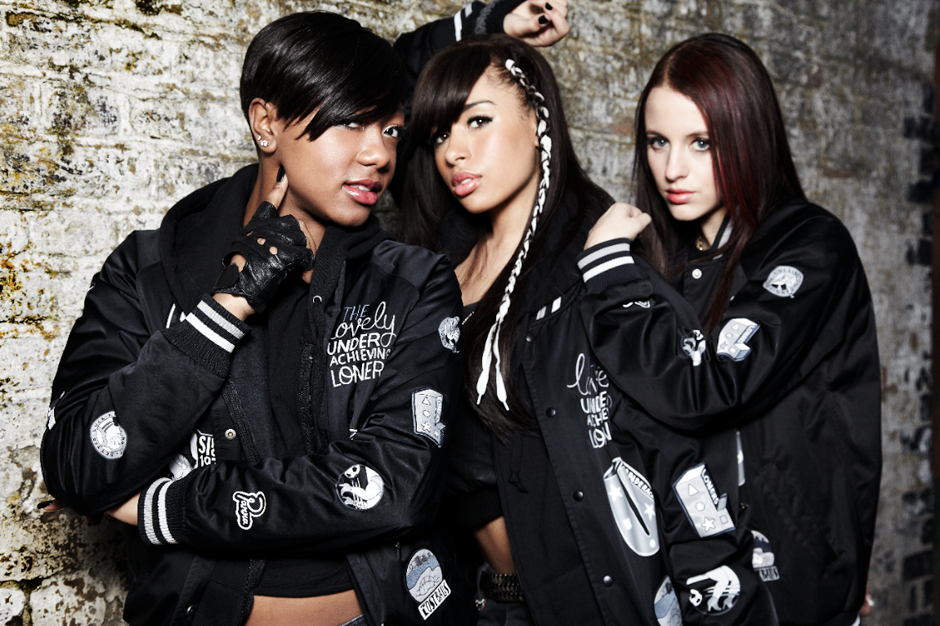 This London-based R&B trio's white member, Chronz, came up in the U.K. scene spitting over grime beats — so as the MC in this Destiny's Child-influenced group, she served as a bridge between worlds, rhyming on an all-female remix of Tinchy Stryder's
"Game Over" and proving herself as the ruffest of the Diamondz. When their single "Do It Like Me" dropped over a loping Dead Prez beat in 2010, Chronz had her breakout rap moment.
35. Gnucci Banana Breaks Global Bass Bounds (2010)
35/52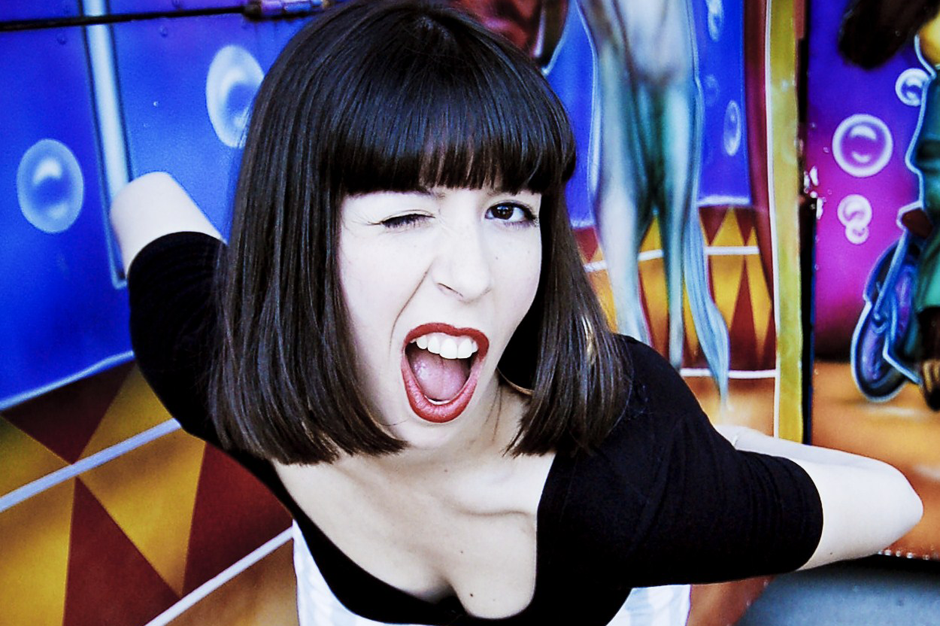 "Now this is for my girls who unbutton their pants in the club." That unforgettable intro to "Ayoba," Gnucci Banana's first musical foray, was produced by German bass aficionados Schlachthofbronx, featured vocals from Croatian-by-birth Gnucci and her husband, Johannesburg's Spoek Mathambo, transmitted from their current homebase in Sweden, and the video looked like a set for a pan-African Pee-Wee's Playhouse. It was an international mission statement: Gnucci's plucky raps were all-day party music, but had a double-dutch quality, as well — and she immediately became the belle of the polyglot global-bass ball.
36. Cher Lloyd Crashes X-Factor Covering Swizz Beatz (2010)
36/52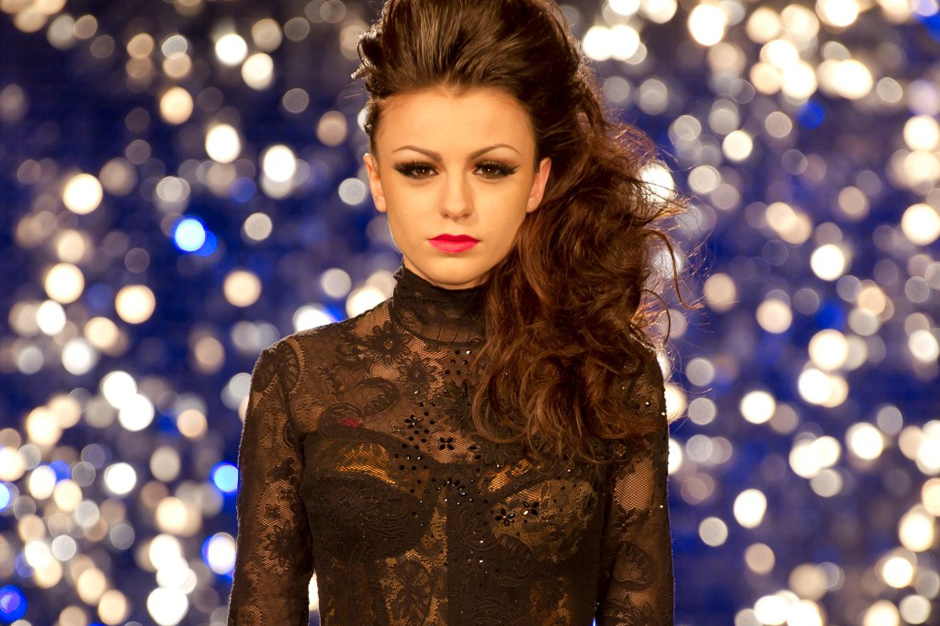 During the boot-camp round before then-17-year-old singer Cher Lloyd landed on Simon Cowell's British talent show, she sang the track on everyone's lips at the time — Coldplay's "Viva La Vida." But switching out the dramatic violins, Lloyd launched into an interpretation of Swizz Beatz's "That Oprah," which sampled the original Coldplay jam. Doing a rap remix on a mainstream show was a ballsy move, but it worked: She landed the gig, and continued rapping throughout her X-Factor tenure.
37. The White Girl From Fannypack Joins Conceptual Art Project (2010)
37/52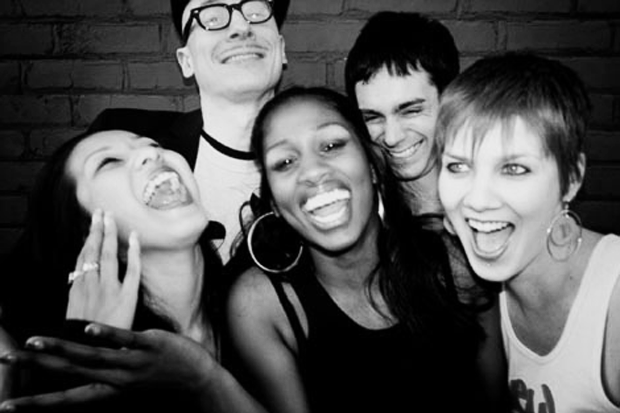 The cheeky New York group Fannypack peaked commercially in the early-mid 2000s, at the very moment their super-fun, J.J. Fad-esque single "Cameltoe" was a minor hit. The group was racially mixed, typical for Brooklyn, and the white girl in the equation was Cat Hartwell, a blonde with a Legend of Billie Jean haircut, who seemed to be more of a background member. But after the group broke up in 2005, Cat didn't fade away: She's now a member of Next Nikki, a Salem-esque, conceptual pop band that performs at art museums, representing "the exploration of the human condition through exile from the modern metropolis."
38. Liz Phair raps on "Bollywood" (2010)
38/52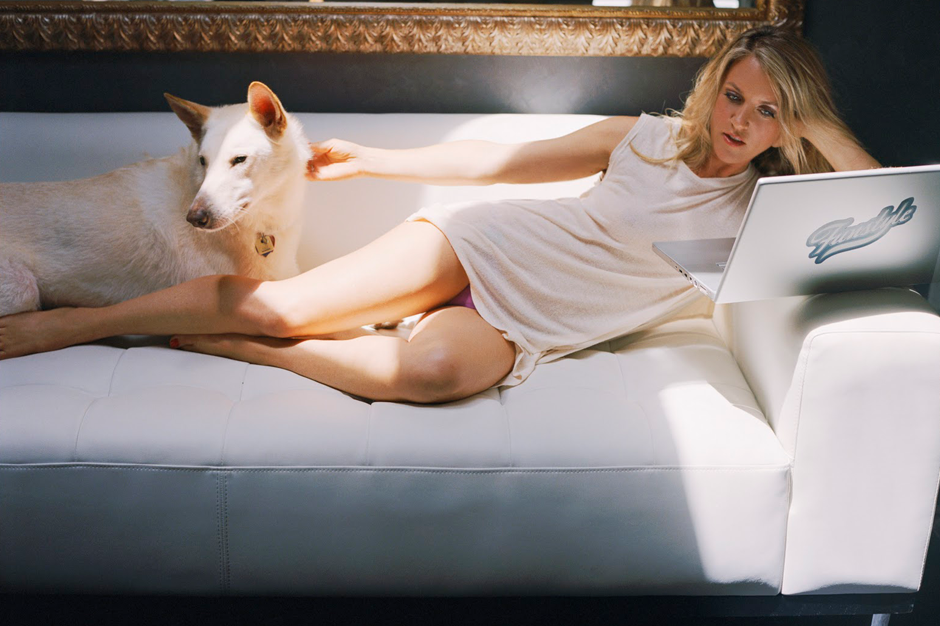 Perhaps invigorated by the spontaneous MC presence of M.I.A., who had just released Maya, rocker Liz Phair unexpectedly dropped the Internet album Funstyle, her first work since 2005 (even taking time to emulate — or mock? — M.I.A.'s album artwork). Over a tabla-sampling beat, Phair confusingly tries her hand at rapping for the first time in 17 years, at least on record, after a reportedly tumultuous break from her management and other powers that be. "This is my journey," she wrote. "I'll keep sending you postcards." After revisiting "Bollywood," we hope those postcards include singing, exclusively.
39. Eternia Nominated for the Polaris Music Prize (2011)
39/52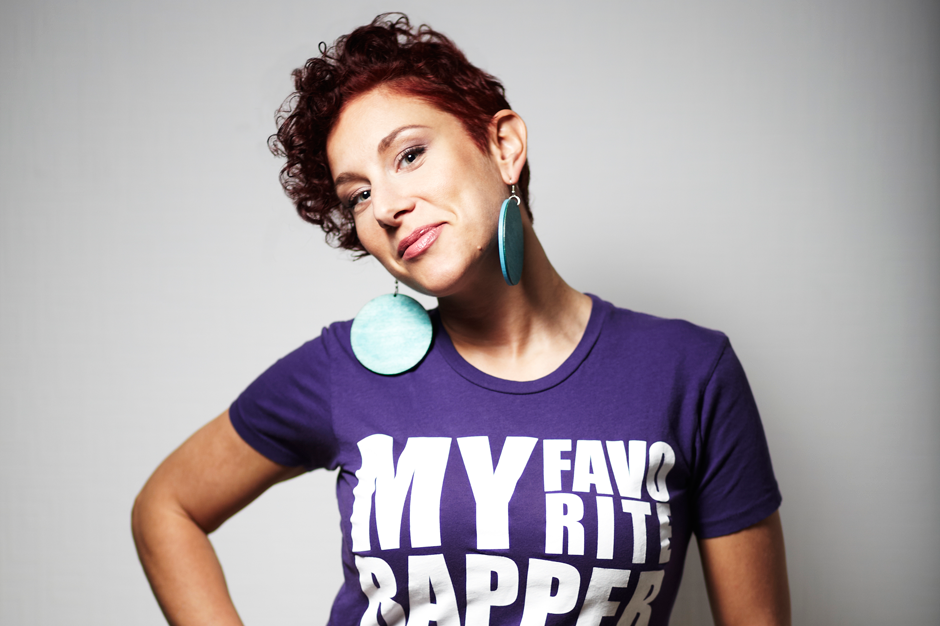 This Ottawa spitter has been a candidate for every major Canadian music prize available, including twice for the Junos (the Northern equivalent to the Grammys). The widely acclaimed At Last, a collabo with producer MoSS, landed Eternia on the list for the prestigious Polaris, which would have earned her bragging rights and 30 Gs. She lost out to Arcade Fire, but At Last still banged. A go-hard beat-eater, she definitely remains one of Canada's best rappers, no disrespect to Aubrey.
40. Toni Monroe Repped Hard by Lady of Rage (2011)
40/52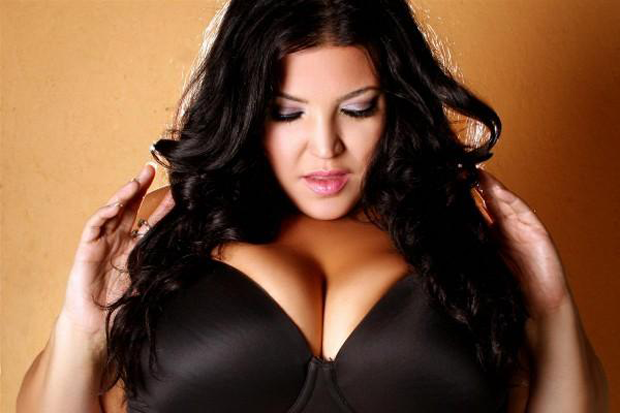 When a rapper who went toe-to-toe with Death Row at its peak reps you, you listen. Lady of Rage is a friend and fan of Cali white girl Toni Monroe, naming her on a "Top 3 Rappers" list, playing shows with her, and appearing in her videos. The cosign is well-deserved. On Monroe's tough, Ice Cube-hosted mixtape with DJ Crazy Toones, she snarls her way through L.A. street lyrics and proves herself as hard as her host: "Monroe / My flow is so cold / That Iceberg Slim should leave his hoes on my stroll." Damn girl, don't hurt 'em.
41. Kreayshawn Transforms YouTube Single into a Million-Dollar Deal (2011)
41/52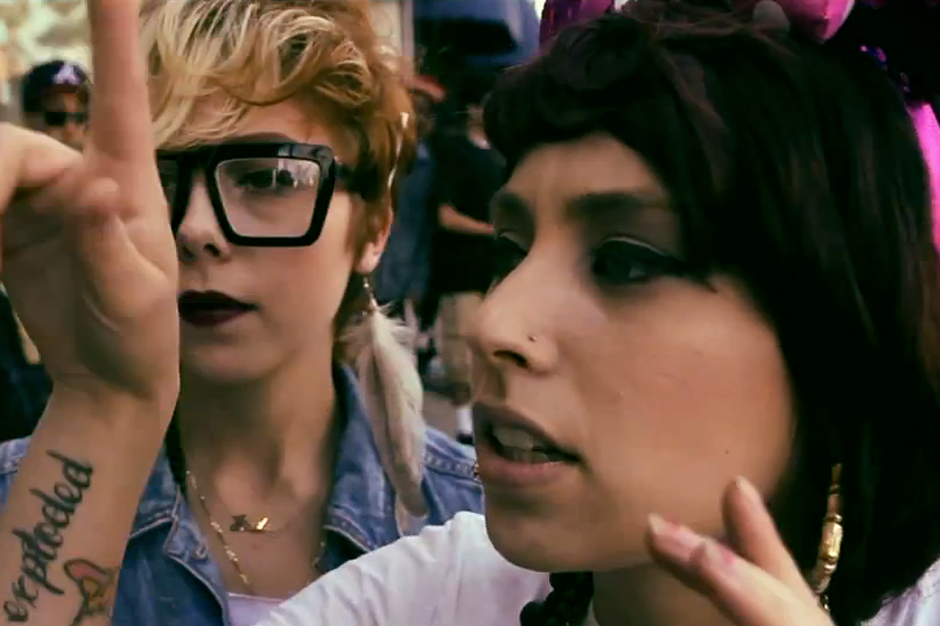 Following in Soulja Boy's footsteps, Bay Area scenester Kreayshawn turned an irrepressibly catchy single that many adults found hopelessly annoying into a lucrative record deal through the viral power of YouTube. The "Gucci Gucci" video, with cameos by members of Odd Future, was an Internet smash, and Kreay's snooty-trashy Bay Area take on '80s Valley Girl-isms landed her a record deal with Columbia for a rumored million dollars, the fruit of which — 2012 debut LP Somethin' About Kreay — probably will not earn their money back.
42. V-Nasty Gets a Gucci Mane Cosign (2011)
42/52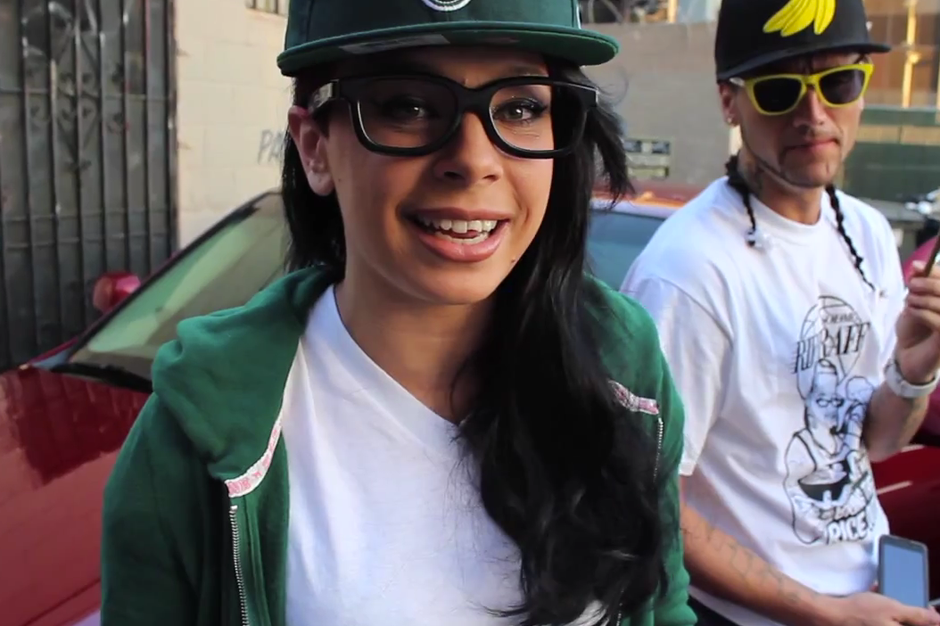 It seemed like the least likely of scenarios: Kreayshawn associate V-Nasty, the half-Vietnamese/half-white Bay Area rapper widely reviled for her liberal use of the n-word, unites with Atlanta trap-rap godhead Gucci Mane, for an album titled BAYTL. It was not well-received. But that BAYTL exists is the single starkest example of how much establishment hip-hop's attitude towards white women rapping has changed, even in the past few years: Where once the ladies couldn't catch a break, now they're getting all flagrant.
43. K. Flay Transforms from College-Kid Comedian Into Serious Rapper (2011)
43/52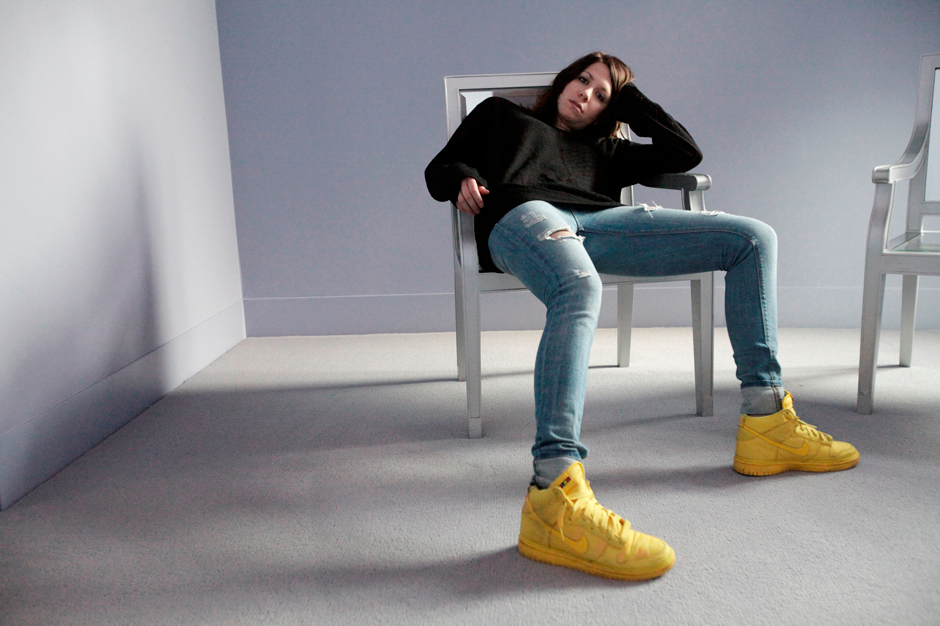 I mean, why not? Freshman psychology/sociology major K. Flay started rapping one night after deciding that mainstream rap was rife with misogyny and materialism and that she could do better. Fast forward to her junior year, and she's making mixtapes and becoming the rap darling of Stanford University. Now she's in the studio recording a full-length for RCA after a headbanging tour of indie clubs across the Great 48. What's next, trading bars with Cornel West? The world is her oyster!
44. Oh Blimey Wins Grind Time (2011)
44/52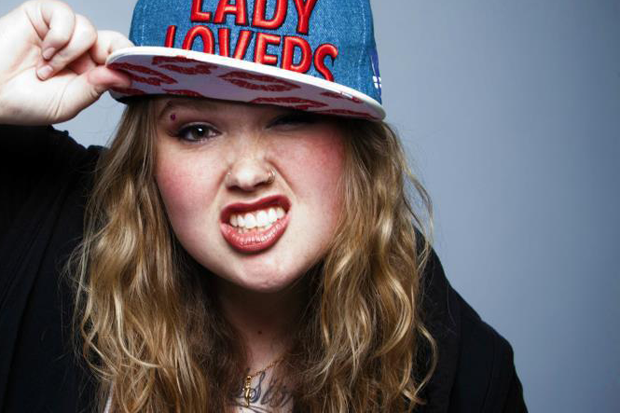 Raspy San Franciscan Oh Blimey has been in the top class of competitors in the rap-battle league Grind Time for awhile now, winning multiple bragging rights over the years through clever lyrics like "I got them white-girl lines / But no cocaine." If freestyle face-offs are still the breeding ground for tomorrow's street queens, this lady's in waiting: Watch her completely eviscerate Coco McPuffington on YouTube. It's actually frightening to imagine being in a corner opposite from her.
45. Kellee Maize Translates "Roman's Revenge" into Human Rights Anthem (2011)
45/52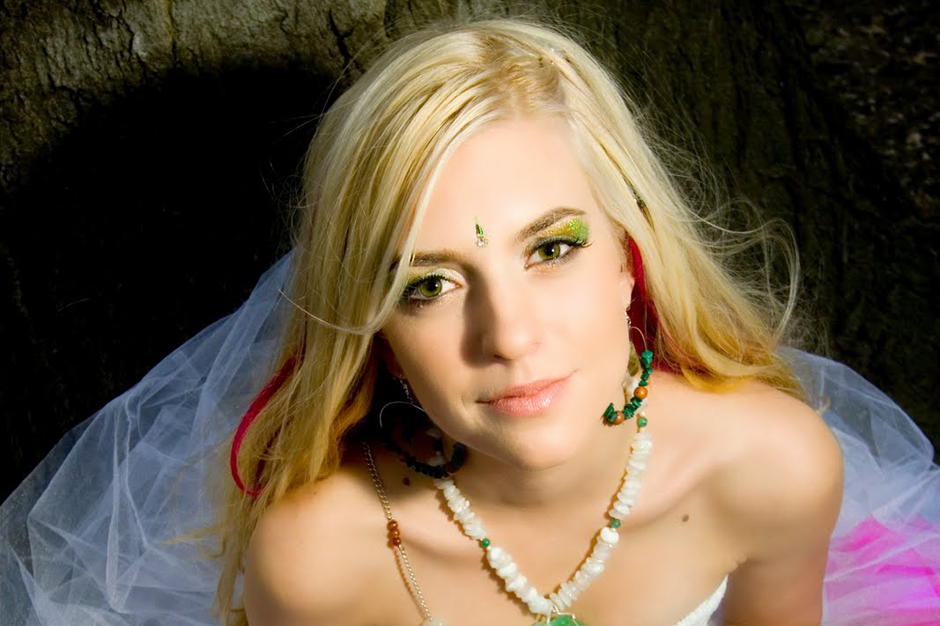 With help from rapper/activist Jasiri X, this Pittsburgh blondie flipped Nicki Minaj's frantic single into "Notice the End," a video in which she protests the prison-industrial complex, drops some feminist bombs, and preaches about teaching the children…all while performing a synchronized dance in a black leotard. At the beginning, Maize ad-libs that she's just trying to make Nicki proud. If anything could do it, it might be this.
46. Sirah One Kicks Two Tracks on Skrillex's Bangarang (2011)
46/52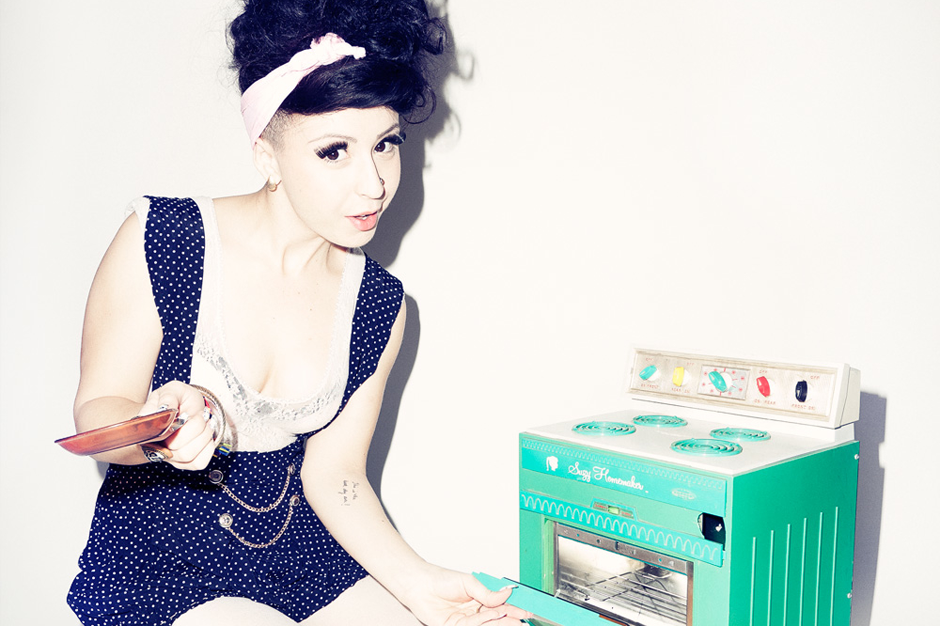 It might have been a cruel summer, but who needs Kanye when you've got Skrillex? L.A. rapper Sirah One's voice graced two of the dubstep boy-king's singles, including the screaming, rave-ready declaration that "we rowdy" on "Bangarang." Sure, there's not too much actual spitting from Sirah, but you can't really ask for better publicity than having your voice blasted out to tens of thousands of kids every night from a DJ piloting a spaceship.
47. Iggy Azalea Nabs T.I. as Executive Producer (2012)
47/52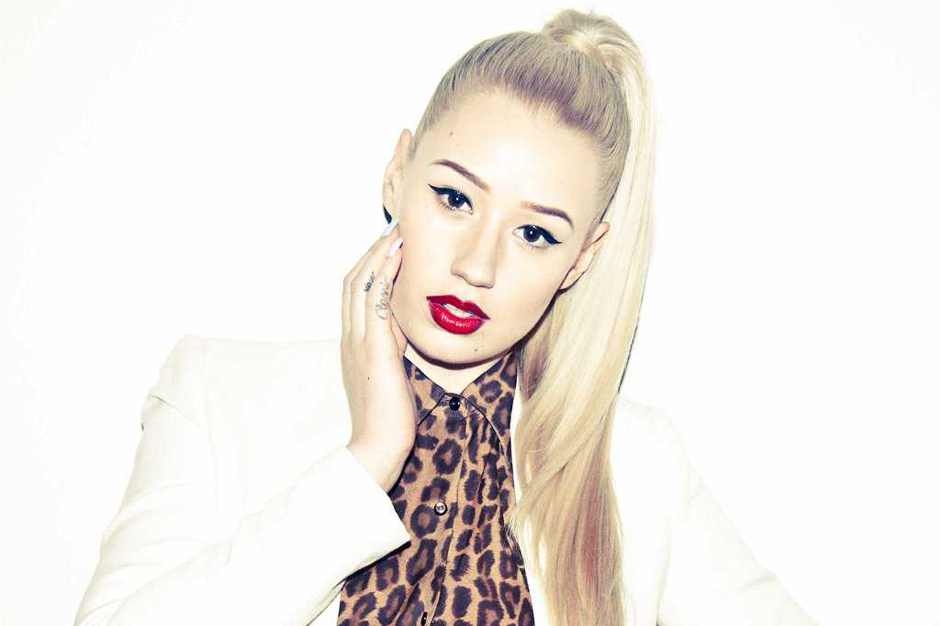 Are top-tier male rappers more comfortable co-signing non-American white girls, or is it just a case of right place, right time? Regardless, Tip was impressed by this Australian Traci Lords look-alike with the Southern-influenced flow and signed her to his Grand Hustle imprint. Unfortunately, the alliance didn't last, but it did produce several singles for Ms. Azalea. Our hunch: The trade-off was worth it.
48. Kitty Pryde Tumbls (2012)
48/52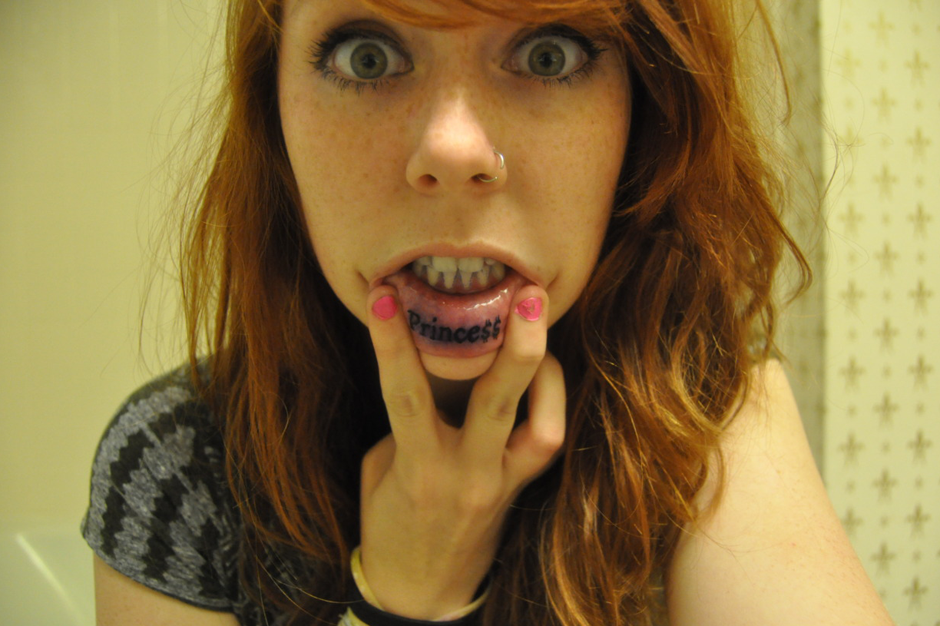 Kitty Pryde inspires love or vitriol from most who hear her teen-dream chillwave rap, but one thing's for sure: The 19-year-old Florida native is the first rapper to land a New York Times feature based almost solely on the viral juice of her Tumblr, making Kreayshawn's YouTube power-move seem almost archaic (and 23-year-old Kreay seem practically geriatric). Pryde's Tumblr is like a front-row portal into the psyche of a straight, white, suburban, teenaged girl — boys, prom, parents. And she raps about it all, producing an endless reblog of pop culture circa 2012.
49. Beach Unleashes #Murdershewrote
49/52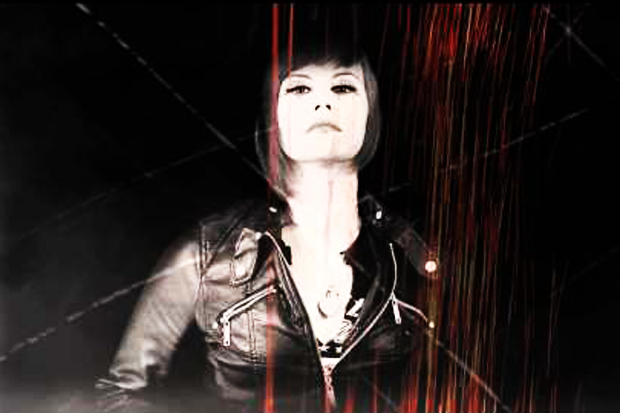 This Bandcamp-dropped album from L.A. rapper Beach is currently flying under the radar, but it portends bigger things: The MC has a Yelawolf flow, with extra-nimble consonants cracking over sped-up syllables when she wants to, and backs it up with decent beat selection and clever bars. A pick-up line: "Better scrub like you're tryna get the blood off / I'm hospitable / Take your scrubs off."
50. Lana Del Rey Raps with A$AP Rocky (2012)
50/52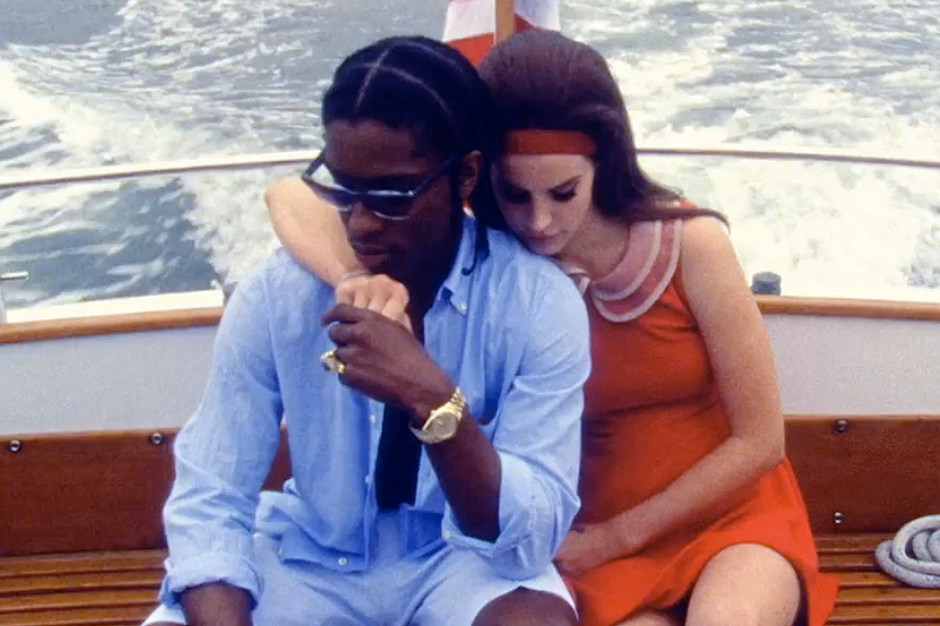 These unlikely compatriots create an artistic safe space, where they can get as lusty as they wanna be on the collaborative track, "Ridin." Del Rey's a vocal rap fan, so it was only a matter of time. She drips with typical bad-girl-in-the-suburbs animal magnetism, bragging about how "he says I'm his favorite flavor," before Rocky comes in and confirms the chemistry is real. No one is not allowed to rap ever again.
51. Brooke Candy Racks Up Almost 250,000 Views on WorldStarHipHop (2012)
51/52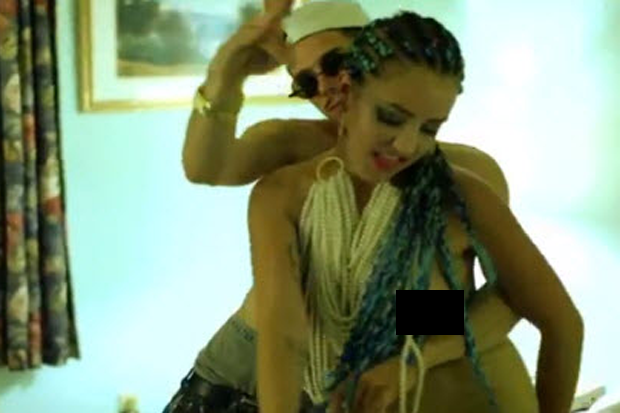 Under the dubious title "New Girl Rapper Showing Aeriola [sic] in Her Music Video," rapper/stripper Brooke Candy's super-sexual "Theme Music" is WorldStarHipHop.com fishbait, though the video's impressive page count wasn't the L.A. rapper's most notable accomplishment this year. That honor would go to her starring role in Grimes' "Genesis" video, as some sort of exotic/primitivized rave goddess doing slo-mo vogue moves in zombie contacts. Boundaries — race, genre, outfits — be damned.
52. Karmin's Amy Heidemann Wins Rolling Stone "Women Who Rock" Contest (2012)
52/52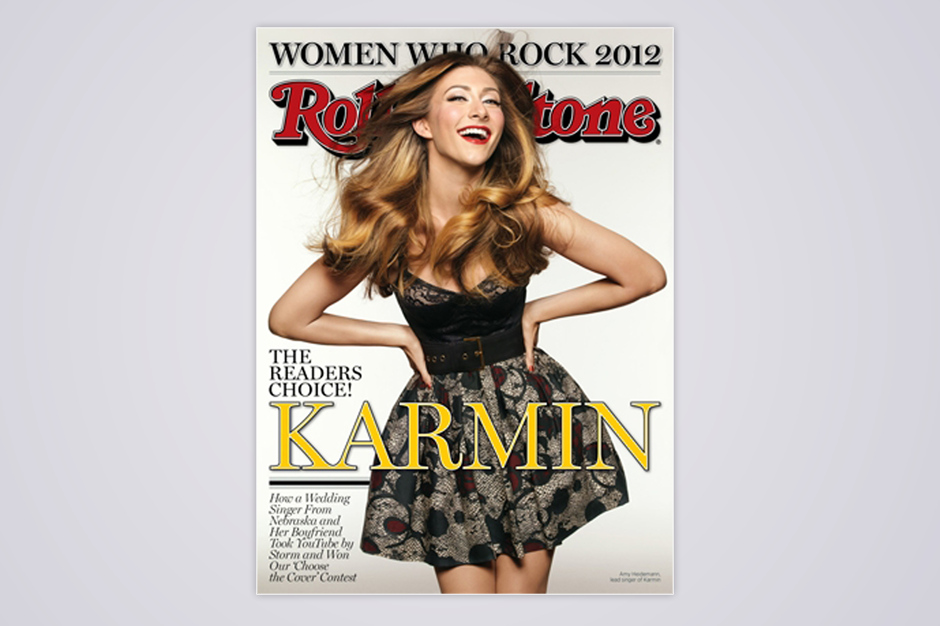 YouTubing karaoke-kovers duo Karmin rode their Berklee College-grad rap reinterpretations to fame on Reddit first, but Heidemann's show-tuned version of Busta Rhymes' warp-speed verse on "Look at Me Now" soon led to the twosome performing at the 2011 BET Awards preshow. In September 2012, though, an American-Idolized fan vote landed Heidemann her biggest look yet: a full back cover of Rolling Stone as the winner of the mag's "Women Who Rock" contest. It's a little bit rap, it's a little bit rock'n'roll, and it's a whole fuckton of jazz hands. Get this guy and doll to the Great White Way!