STEVE REICH – 'MUSIC FOR 18 MUSICIANS'
STEVE REICH - 'MUSIC FOR 18 MUSICIANS'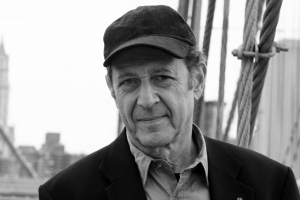 Following his experimentation with delirious, out-of-sync loop phasing, Steve Reich, American minimalist pioneer, turned his attention to the idea of "pulse": music built on repeated notes, played by several musicians at varying volumes in the same key, stopping and starting at varying times. The result, heard best on his landmark 1976 piece Music For 18 Musicians, was surprisingly melodic, expansive, hypnotic, euphoric, and impossible to follow.
Geologist: We had told Josh and Noah that since it was gonna be their first time [trying acid], it would be music they wanted to listen to. One of them brought Music for 18 Musicians by Steve Reich. I was sober that night. I think they said Stereolab or Tortoise were inspired by this guy, so we wanted to try it out.
Avey Tare: Hearing how rhythmically, melodically, something so simple could change in such a subtle way over a long period of time…
Panda Bear: Just the mesh of it creates this world that's not necessarily specific, those blurry edges.
Back to the Centipedia glossary