Diggin' Beyond the Crates
The Numero Group has become the world's greatest reissue label by tirelessly chasing dead-ends, following every detour, and ringing doorbells at their own risk. DAVID PEISNER trails the label's founders through Louisiana as they sniff mold, rifle through trash, and maybe expose a few lost geniuses.
Most of the rest of the day is spent hunting down various leads or fielding phone calls from Smith's family members who have grown more worried about Sevier's notebook since we left. ("If they are getting that worked up by two pages of innocuous notes then they are not ready for this," says Sevier. "You can tell the father did a number on those kids.") Our next stop is at a house that Shipley and Sevier hope belongs to Louis Dunn. Dunn wrote and recorded several songs in the late '60s and early '70s as a member of two groups, Underground Express and Walter B and the New Breed.
"I don't have high hopes for this," Shipley says, as we pull up to a small brown house with six different vans (most looking inoperable), plus a gleaming white Hummer, parked in the driveway and on the front lawn. Apparently, Sevier spoke with Dunn on the phone about five years ago, but hasn't been able to get back in touch since. This address appeared in an online database, but there's no promise that they have the right Louis Dunn, that he still lives here, or that he's home at noon on a Wednesday.
But sometimes you get lucky.
Dunn, who looks to be in his sixties, answers the door, initially shirtless and groggy, but once Sevier introduces himself, Dunn sits down on a bench on the front patio and listens to Shipley's pitch. "The reason why we were coming by is we're on a mission to discover lost and forgotten music in Baton Rouge," he says. "Our record label, the Numero Group, is kind of the forerunners in preserving lost and forgotten music. We like to create partnerships with people like yourself who made great material and have access to the masters, but nothing ever happened. You never hit, you never broke, but the music is still important and there's still opportunities for it to live."
Dunn doesn't look thrilled to have been awakened from a midday nap, only to be reminded of his past failures by a complete stranger. Sevier breaks in. "Whether it was locally successful or not, we try to breathe new life into old music," he says. "We're repositioning it as a piece of history that a different generation wants to find out about and take on as their own."
Shipley picks up the thread. "I'd love to be able to put money in your pocket, sign a deal, and find a way for us to license — not own — the Underground Express material. If it sits here forever, nothing happens, but if you put it out in the world, it's like a bird: You don't know where it can go."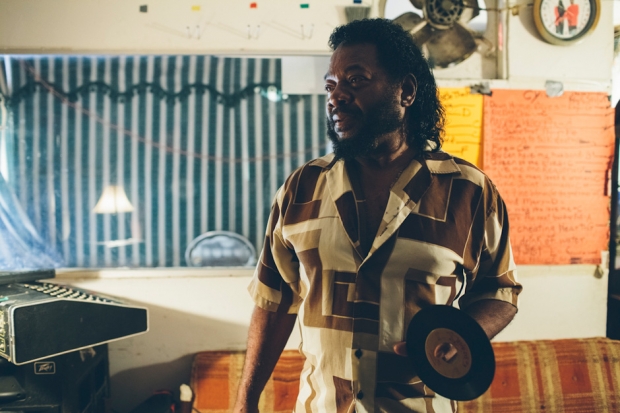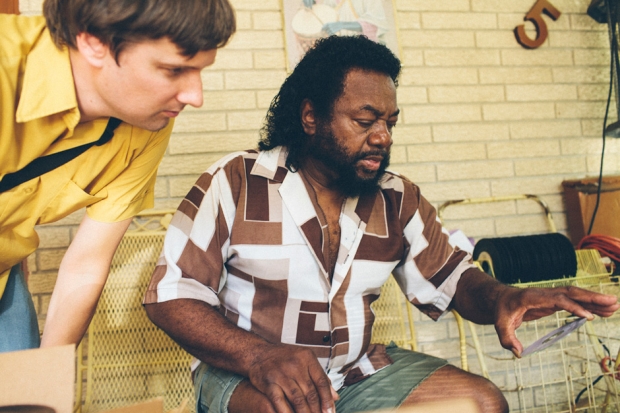 Dunn is beginning to warm up. Sevier asks if he has any of the old Underground Express records. This leads to Dunn fetching some CD-Rs and playing two songs that his current band, the Dunn Deal, have recorded, one an unremarkable zydeco tune and the other a flat-out bizarre reggae-country fusion that seems to make Shipley and Sevier almost physically uncomfortable to listen to.
"Do you have any of the Underground Express stuff?" Shipley asks.
Dunn searches through more CD-Rs and loads one up. From the CD player's cheap speakers, horns burst over a funky groove. When the singer comes in, he's got a voice equal parts grit and shine. The song is called "A Man's Temptation" and it's so jaw-droppingly good that it's hard to believe that a) I've never heard it; and b) the guy who just answered the door wearing no shirt at noon on a Wednesday wrote and produced it. It's no exaggeration to say that it could stand proudly alongside any of the great southern soul music that Stax produced in the late '60s. "A Man's Temptation" came out on 45 back in 1969, but it is extremely hard to find these days. A copy listed in poor condition sold online last year for nearly $800.
When the song finishes, Sevier asks about the master tapes. Dunn isn't sure what he has laying around, so we head back to a garage behind his house that he's converted into a studio and storage space. The area is a mess, with beds, chairs, sinks, and assorted detritus piled up so high that the room is literally impenetrable. Sevier sticks his head inside, and shrugs. "I've seen worse." Dunn isn't sure there are any tapes in there, and doesn't seem too anxious to let these guys he just met start digging around. So, after a few more minutes, we leave with a phone number and the promise of future contact.