Diggin' Beyond the Crates
The Numero Group has become the world's greatest reissue label by tirelessly chasing dead-ends, following every detour, and ringing doorbells at their own risk. DAVID PEISNER trails the label's founders through Louisiana as they sniff mold, rifle through trash, and maybe expose a few lost geniuses.
Numero's trip to Louisiana, ostensibly for a sales conference in New Orleans, is being scheduled around a meeting in Baton Rouge with the family of Valerian Smith. A few years ago, Sevier and Shipley came upon some tracks by a group called Black Blood and the Chocolate Pickles, including one extraordinary funk dirge called "Mississippi Mud." Smith, who died in 1992, was the writer and producer behind the tracks, which he also played on. Shipley has been in contact with the family since January about the possibility of giving the material a new release, as well as finding out what else there might be besides what he'd heard. But this will be their first in-person meeting.
Smith's ex-wife lives in his former residence in one of Baton Rouge's more dire neighborhoods. But even though most of the other houses on the block are in various states of neglect, the Smith home is gorgeous and immaculately maintained, with a large, welcoming front porch. Inside, it's equally stunning. Polished chandeliers, festive holly ringing the fireplace, and furniture that looks too nice to sit on. His daughter, Lynn, answers the door in a bright red dress, her hair and makeup looking like they'd just been professionally styled. She mentions that she's an actress and it takes me 30 minutes or so to recognize her as Lynn Whitfield, who won an Emmy for playing Josephine Baker in The Josephine Baker Story on HBO in 1991. Her younger sisters, Kim and Shawne, are just as impeccable, as is her younger brother, Valerian II — he goes by "Pepper." Their mother, Valeria Jean Butler, enters the living room shortly after we're served coffee on fine china, wearing a long, extravagantly patterned aquamarine dress.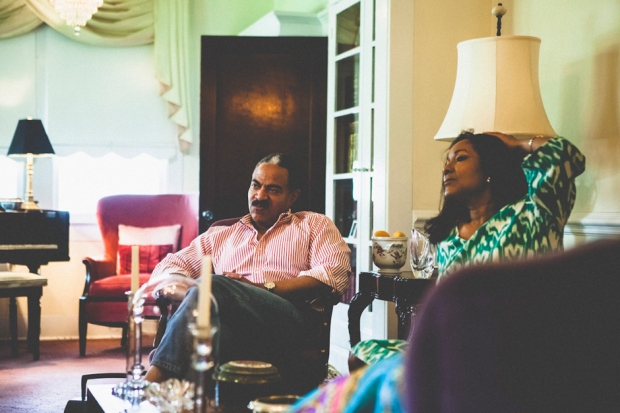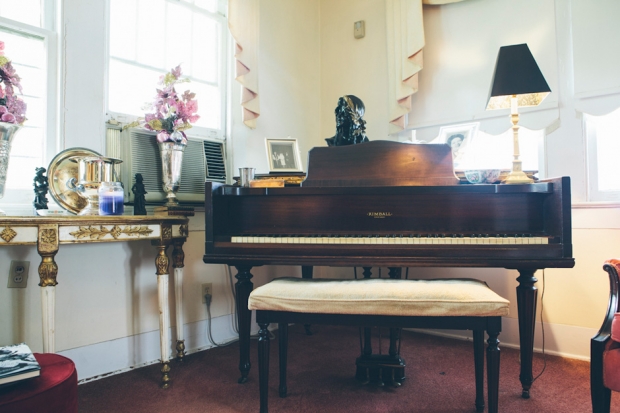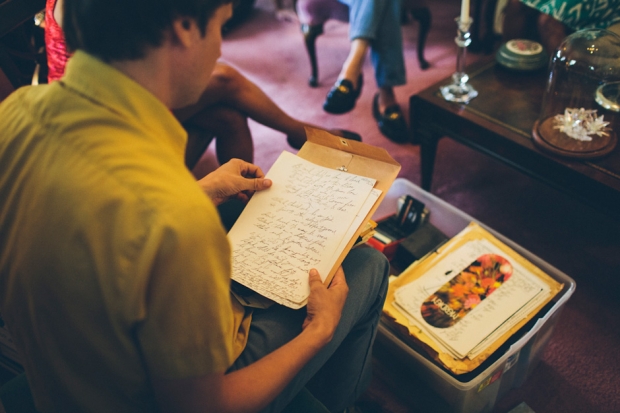 By contrast, Sevier and Shipley look like what they are: disheveled record nerds who just crawled out of a car after a multi-day, cross-country road trip. Shipley is wearing a mustard-colored, short-sleeve button-down and jeans over his impossibly thin, wiry frame. Sevier is dressed in a black T-shirt emblazoned with the logo of "m-pac!," an obscure mid-'60s soul label, along with black shorts and white sneakers. Physically, he's a counterweight to Shipley — taller, broader, and somehow a more substantial presence, with a dark brown beard covering the lower half of his face.
Their personalities are a similar study in contrasts. Shipley is a thoroughly social creature who genuinely seems to enjoy chatting up strangers. At a dive bar in New Orleans where the Numero guys DJ the following night, he gets playfully drunk and leads an effort to push the pool table up against the wall to create a dance floor. Sevier, who quit drinking in the mid-2000s and seems to subsist largely on junk food bought at gas stations, spends most of the night at the bar in a chair, alone, working on his laptop.
As they begin talking to Smith's family, Shipley takes the lead. He's a bundle of energy, albeit one who tends to drop the occasional "shit" or "fuck" into conversation when he gets excited, which draws a few raised eyebrows in this exquisitely mannered Southern home. Sevier — who, it's worth mentioning, pronounces his name "severe" — sits in the corner, jotting notes in a notebook. When he speaks, it's with authority, gravitas, and a confidence that can easily be interpreted as arrogance. When Whitfield asks how their relationships have been with other families they've worked with, Shipley begins to answer — "I would say, probably in the 95th percentile, we have a real happy factor" — but then Sevier cuts him off.
"Some people will never be happy," he says. "It can be a fantasy to a nightmare, in reality. Because we've dealt with some of the craziest people you could possibly imagine."
Later, Whitfield expresses concern over how to properly compensate her father's collaborators from the Black Blood and the Chocolate Pickles days. "I understand that anybody coming after this estate, we're liable for," she says. "So we have to figure that out and have a lawyer who really understands."
"No one is going to understand it on this Earth better than me," Sevier replies. "A lawyer may have some insights, but there's no one who has dealt with these types of actual circumstances more than Ken and I."