Diggin' Beyond the Crates
The Numero Group has become the world's greatest reissue label by tirelessly chasing dead-ends, following every detour, and ringing doorbells at their own risk. DAVID PEISNER trails the label's founders through Louisiana as they sniff mold, rifle through trash, and maybe expose a few lost geniuses.
This sort of footwork has paid off for the Numero Group, a small, independent label founded in 2003 with the mission of releasing music recorded decades ago, mostly by artists so obscure, only die-hard record collectors know who they are. Though sales of recorded music are down 41 percent from a decade ago, Numero "has grown every year," according to Shipley. "An average year for us is 30 percent growth," he says. "This year, we will probably do 40 percent." Numero turned a profit of more than $1 million in 2011, much of which was plowed back into the company.
Shipley, a former A&R manager at the large, independent label Rykodisc, started Numero with Tom Lunt, who had worked a long career in advertising. Both men were unemployed when they first crossed paths, at a grocery store. Shipley had ideas for a few reissue projects he'd never been able to get off the ground at Ryko. Lunt provided some initial seed money — roughly $23,000 — and then Sevier came aboard to begin working on what would become Numero's first release, a compilation of tracks recorded during the early '70s for a small, independent R&B label out of Columbus, Ohio, called Capsoul, which had dreamed of being the next Motown.
"The whole thing was Ken's brainchild," says Sevier. "I was just drug- and alcohol-addled and working in record distribution. But I knew shit and had ideas for projects, so I was an obvious person to get involved."
Eccentric Soul: The Capsoul Label set the template for what was to follow. A gorgeously packaged, 20-song compilation with archival photographs and liner notes that read like an exhaustively researched book, the album sold well immediately and remains Numero's best-selling title, having moved about 25,000 copies. But album sales have been only a part of the revenue generated: Songs from the album were later sampled for tracks by Curren$y, Big K.R.I.T., Wiz Khalifa, Mobb Deep, and others, while several were licensed for film (In The Mix) and TV (Weeds, Queer as Folk).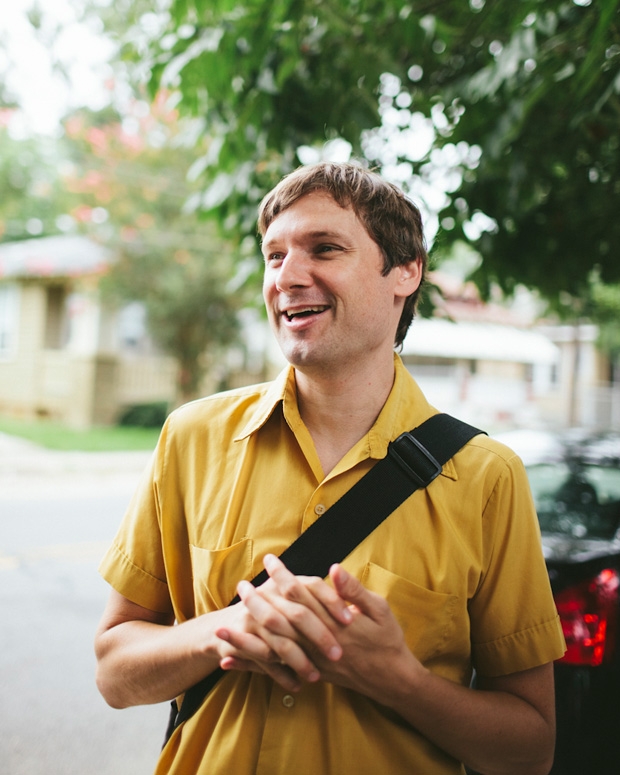 The label would follow that with compilations of out-of-print power-pop, gospel funk, outsider folk, and acid rock, as well as regional '60s and '70s soul from locales both likely (Detroit, Atlanta, Cleveland) and unlikely (Wichita, Belize City, the Bahamas). Sometimes, Numero has released compilations, other times a reissue of a rare LP, but their projects are always lovingly presented with unearthed photos and copiously detailed histories of everyone involved.
Slowly, a sort of defining aesthetic has emerged: Failure is more interesting than success. If history is written by the winners, Numero tells the stories of the beautiful losers. In doing so, the label has sketched an alternate historical narrative. At the very least, a stroll through the Numero catalog is confirmation that cream does not always rise to the top. Bad business decisions, fickle audiences, polarizing personalities, and shitty luck trump talent nearly every time. Numero's work stands as a corrective to the callousness of pop-music history: Maybe they couldn't turn Capsoul into Motown, but they could ensure it wouldn't be forgotten forever.
The journey from conception to fruition on a Numero project is generally a painstaking, years-long trip filled with dead-ends, detours, and drastic changes of course. It can be an arduous process to track down and interview aging musicians, songwriters, producers, and label owners; to locate and restore dusty master tapes; and to research copyrights and negotiate with rights holders. It's made harder still by the fact that Shipley and Sevier (and to a lesser extent, Lunt, who is not too involved on the A&R end) often aren't sure who and what they're looking for.
"We're going into situations where we know there is something there, but sometimes it's the tip of an iceberg," says Sevier. "Sometimes, there's just a tip floating on the water, but sometimes there is a giant iceberg underneath. You never know until you have it in hand." As such, every meeting, every interview, every Google or Lexis-Nexis search, is a fishing expedition. Who were the other bands playing around that time? Is there any unreleased material? How can we get in touch with the guy who owned the studio? Whatever happened to the master tapes? Wild hairs need to be chased.
"If we were just counting on what we knew about, we'd have much fewer projects," says Sevier. "If you wait to know that there's an awesome project there before going in, someone will beat you to it. Our basic approach is to explore everything a little bit and see what happens."