Sludge-metal pioneers the Melvins are attempting to break a world record: 51 shows in 51 states in 51 days. Join SPIN for their exclusive tour diary of this ridiculous and completely inadvisable endeavor!
September 5, 2012 – Anchorage, AK @ Bear Tooth Theatre and Pub
September 6, 2012 – Seattle, WA @ Showbox at the Market
2 down, 49 to go
We literally had to step over used syringes as we loaded the gear out of our practice space in downtown Los Angeles. Hmmm…I can't wait to get back.
We are now calling this tour "51 States in 51 Days" because we think DC should be a state. Nonetheless, no one is listening to us about that, or much else really. So we drive to Seattle, leave our gear and then fly to Anchorage for the first show of the trip. Weirdly enough we ran into Dylan Carlson and the rest of Earth who were getting ready to fly to New Zealand for their first ever tour down under. They said they had no working papers and just tourist visas. Good luck! I told them about the time New Zealand customs officials ruined two of my guitar cases by tearing all of the lining out of them looking for drugs and when they found none, simply shoved the now useless mess back to me and told me to beat it. The Earth people seemed a bit concerned but marched onto the plane anyway. I'm sure everything will be fine once they get there….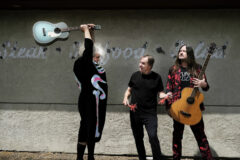 We also ran into Jonathon Poneman and Bruce Pavit, the two top brass head honchos from Sub Pop, who were actually on our same flight! They told us they were on their way to Anchorage to sign a band that sounded like the Stooges….
We landed at Anchorage after 3 1/2 hours into a 75 mph windstorm. Really rough landing. I hate flying anyway and this did not help in that department one bit. Shitting your pants is no way to start any tour….After I changed my pants in a semi clean airport bathroom we made our way to the hotel. They picked us up in a bus-sized party wagon complete with a bar, flashing lights and a stripper pole. The only thing missing was the booze and the strippers….We are probably the only band in the world to get picked up in a stripper booze wagon with no strippers and no booze. That's okay though, I don't drink and I hate strippers. Why would anyone be interested in that look-but-don't-touch horseshit? Strippers are like training wheels for idiots who end up blowing cash screwing prostitutes….Cool.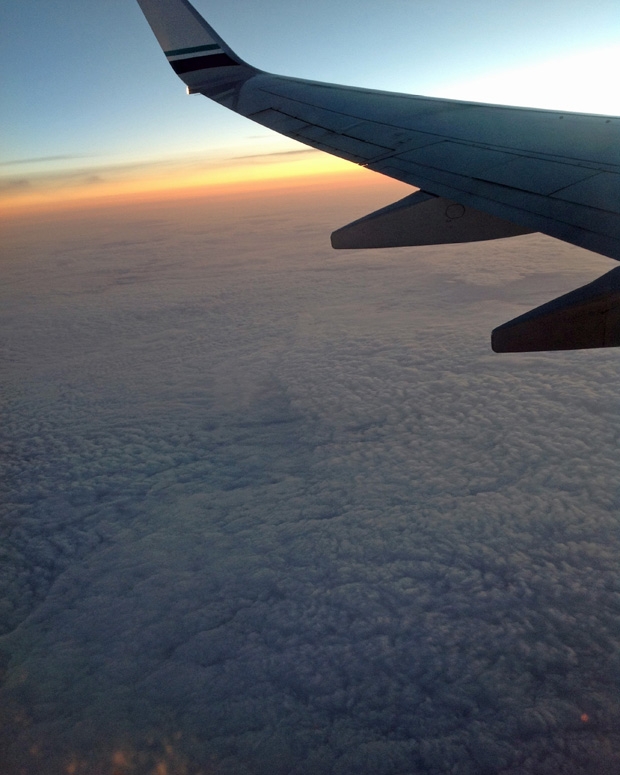 Since we had a dry bar, the boys went straight to a liquor store and bought a case of Pabst Blue Ribbon to drink at the hotel. The winds continued to howl all night with the power flickering off and on every few minutes. I sat in the room and fell asleep watching The Shining which seemed like the right movie under the circumstances and I ended up having a weird dream about ax murdering some 8-year-old chatterbox named Tony….
The next morning I went to take a shower and found that the hot water didn't work and when I tried to call the front desk the phone was dead, so I shoveled on my clothes and stomped down to the lobby to see if maybe I could get a different room. At the desk they told me they did indeed have other rooms available that did include hot water but those rooms didn't have any power as a result of the storm but she said she could work all of that out no problem. At that point she handed me a new room key along with a flashlight….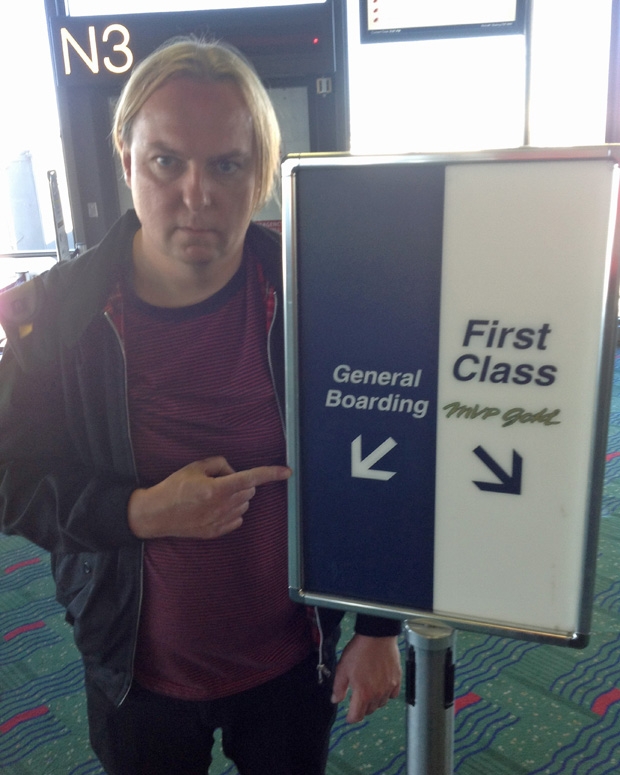 The Anchorage show was a blast! Everyone was really nice to us and we had a great time! Thanks to all of you we talked to and everyone who helped us out…
Seattle: We took the redeye from Anchorage right after the show and landed in Seattle at 7 a.m. and went immediately to our hotel for some much needed sleep. I always have fun playing in Seattle and the Showbox at the Market is one of my favorite venues in the whole world. We have been doing shows there for years and everyone who works there are beyond nice. Thank you all for a wonderful experience every time!
Two down, 49 to go….My God, what were we thinking?