Fashion's Night Out is something like Fashion Week's grand entrance — like Fashion Week throwing open the front door in a hot pink feather boa yelling, "I'm heeeerrre!" A whole stretch of the city transforms into a celebration of music, champagne, and shopping, and the masses come out in their Sunday best to partake in the event Vogue's Anna Wintour invented in 2009 to help revive a then-flagging fashion economy. We started our evening at the SoHo Prada store to see Chairlift perform, though we got their early and our wait was punctuated by free bags of bacon-popcorn (yes, popcorn with bacon in it) and a R&B and rap-heavy playlist — the Dream's "Shawty is Da Shit" (the Fabolous remix!), "Aston Martin Music," Erykah's "Window Seat," "Mercy" and, amazingly, "Rooster in My Rari" by Waka Flocka Flame. Trying to imagine Miuccia booty-popping to the line "she the type to fall for two Zans and an outfit" was deeply entertaining, but soon Chairlift took the stage dressed head-to-toe in Prada's wacky '70s office girl looks, singer Caroline Polachek showing off that new horizontal white stripe in her hair. She expressed the band's gratitude and excitement to be playing for such a storied label, and launched into their dreamy single "Sidewalk Safari," looking every bit like an Italian, Velma-Daphne hybrid. After "Take it Out on Me," in which Polachek flexes the gorgeous clarity of her voice, we hightailed it across Houston to the Pat Field shop, encountering hordes of well-dressed teenagers along the way.
See what you missed in our Fashion's Night Out gallery.
At Pat Field, stunning employee-turnt-rapper Dai Burger shut it down, opening with her cheeky, heavily lip-glossed single "Kitty Prance" in a mermaid-like, rainbow iridescent cut-out bodycon dress with sheer paneling that did absolutely right by the Pat Field legacy. With a crowd full of Fashion Night Out's best-dressed (or at least its coolest individualists), Burger performed a new single that turns violent-rap tropes into a house-down runway anthem. The Fashion Week-ready chorus: "Murda murda, kill, kill — bitch, I'll kill you with my heels." If this is not a "lip sync for your life" song in the next season of "Drag Race," I will personally gag RuPaul with her Louboutins.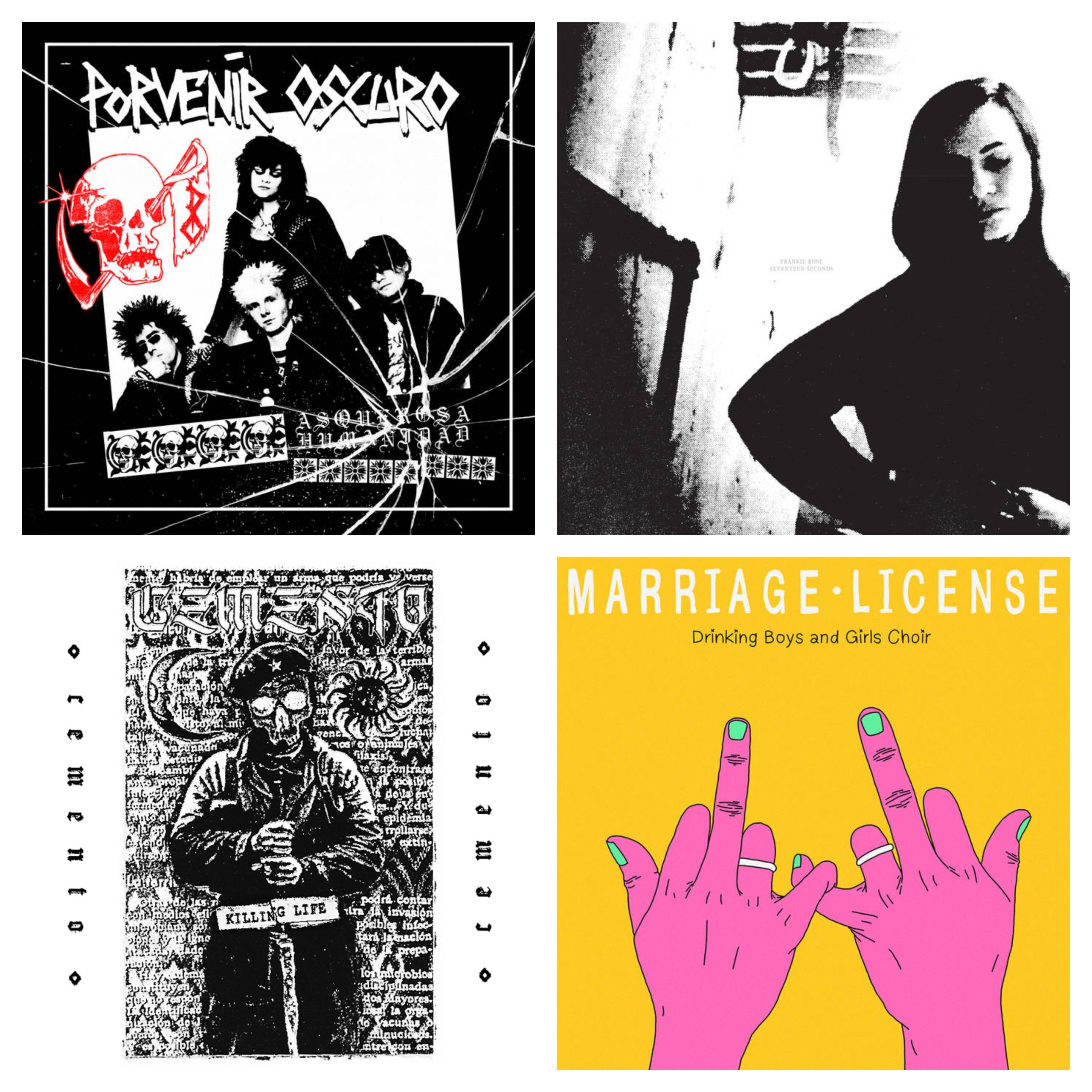 From there, it was a trek to the West Side, which was a little less crowded than Soho but much more in your face, thanks to a tent plopped right on 14th street featuring free Maybelline makeovers and a blast of dance music. (Spotted: Travie McCoy just kind of like, lamping, outside the Gansevoort Hotel, plus some amazing, Sharon Needles-esque drag zombies that apparently lost their way to Pat Field.) At the Theory space, we got to see lovely Ms. Frankie Rose, looking schoolgirl goth in black hotpants, platform sandals, a black silk Theory button-down, and smeared afterparty eye makeup worthy of Olivier Theyskens at 4 AM. As it stands, Theyskens, the gifted designer for Theory, is a big Cure fan — he's been photographed wearing a Disintegration-era band tee, and has played the band for his runway shows in the past — so when Frankie Rose busted out a chilling cover of "A Forest," one of the best Cure songs of all time, it felt perfect. The gang deb also pulled out fashion-fan-fave "Interstellar," making eyes at the audience the whole time — based on her stage presence, Frankie Rose has a future in Shakespeare, for all the dramatic pain and tragedy her face conveys. Yet the vibe was pure party zone, and after the band performed heavenly single "Know Me," it was time to fizzle out into the night, our shoes clacking the cobblestone: there are six days left in fashion week, gotta get that beauty rest.