Festival Nomads Follow a Not-So-Golden Road
In search of freedom, money, and a healthy dose of EDM, a group of idealistic kids spent their summer criss-crossing America, manning a food stand at music festivals from sea to shining sea. But the life they found wasn't exactly the one they expected.
After a ho-hum start in late May at the Sasquatch festival in Gorge, Washington (the stand was stationed away from the festival's main drag), 99 Potatoes' first real test of the summer was in early June at Bonnaroo. The results were mixed. They'd underestimated the amount of food they'd need, and they also scrambled to borrow supplies from other stands. "Bonnaroo's super busy," Brock texted me afterward, "[it was] all motors running." Still, the wearying work resulted in a great haul. No one in the group will go on the record with a specific total, but they will say that they learned that the stand can made upwards of $20,000. That took the sting out of losing a backpack full of cash. "It was more [money] than was okay to lose, that's for sure," says Beaucher, with Buddha-like equanimity, about the misplaced backpack.
But the Bonnaroo weekend was as good as the summer got. Plans for two straight festivals fell through: The crew failed to meet the vendor application deadline for New York City's Governors Ball. Then they learned that the organizers of Atlantic City's Phish Festival, also at Bader Field, had double-booked their spot. Scalia's father submitted applications for both Tee's Concessions and 99 Potatoes, but only one of his applications had been chosen — the one that specified the Potatoes menu. The family conflict made things tricky. 99 Potatoes' didn't feel right taking the spot from Scalia's dad, especially since he'd been such a good resource for them, and his stand had been having its own problems. But they also recognized that they, too, could use the money. Cash flow was beginning to be an issue. "Business and family, I really don't think should mix." Scalia says later about the situation. "And there's a reason for that."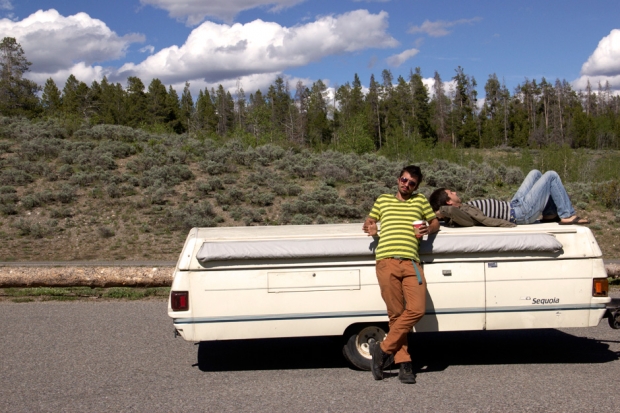 Ultimately, the group bartered its spot with Tony: He'd work Phish Festival, they'd work Orion. "I was actually kind of relieved because I was burned out," Garske tells me on the phone later about skipping the Phish shows. "We'd just lost that bag of money, and I felt really unprepared for that weekend. I thought we should just take the week off and do the Metallica festival."
In addition to the above problems, 99 Potatoes also had bought a large decade-old truck to carry their gear and a camper unit for sleeping. (The group's other car was a cramped, overstuffed yellow Jeep belonging to Knappenberger.) Unfortunately, the truck was a clunker. Beaucher spent a day at a dealership near Atlantic City, then found that there were a lot of nagging issues with the truck that added up to one costly repair.
Experiences like these are one of the unforeseen pitfalls of working the festival circuit, explains Spicy Pie's Chris Parent. "A lot of it is just not breaking down, just getting to the show," he explains. "You need to be constantly working shows, whatever the size, proving to promoters (and yourself) that you consistently bring in money." The festivals' cut of vendors' sales can range from a simple application fee, to an application fee plus a commission of 30-40 percent at a bigger festival like Coachella. From April to October, Spicy Pie works 20 festivals. "The hardest thing is just getting into the better shows," says Parent. "Dealing with the loser shows and getting into the bigger ones."
Not to mention dealing with your co-workers. The lost bag of cash weighed heavily on the Potatoes' minds. "It would've made things a lot easier for us right now," says Beaucher. In addition to money, the group found that the close-quarters travel and sleeping arrangements left everyone with little to no privacy. The thinking, explains Garske, was, "'Oh, I'm on the road. I'll have lots of time to read or write.'" But that, he says, "didn't happen. You're always on the move."