Festival Nomads Follow a Not-So-Golden Road
In search of freedom, money, and a healthy dose of EDM, a group of idealistic kids spent their summer criss-crossing America, manning a food stand at music festivals from sea to shining sea. But the life they found wasn't exactly the one they expected.
After working for Tee's concessions at Bonnaroo in 2011, Alter, Beaucher, and Scalia felt that the only way to continue was to run their own stand — one in which each worker held an equal stake both financially and emotionally. In late April of this year, Alter, Scalia, and Beaucher laid out their business plan in an email to prospective workers-partners who'd expressed interest: "99 Potatoes really wants to get rid of the idea that the company holds all the money and leaves the scraps for the employees. With this in mind we are going to give the choice to profit-share this summer." What this meant: All partners would get a split of the festival's gross, based on a percentage of hours worked during that time. If everyone worked the same amount of time, then the split would be equal, but if you worked more or less than others, you'd be paid accordingly.
With a philosophy in place, the trio started setting up the business. Despite their experience working at festivals for others, they'd never tackled anything like this by themselves. "I've been involved in start-ups," Beaucher said. "But actually owning it, working it, being really responsible for everything and being in charge of the people, all of those things, it was a learning experience."
First they set up a menu, one that would be attractive to festival promoters and customers, but also easy to replicate wherever they were in the country while staying true to their initial mission. They settled on, when possible, procuring locally-grown beef burgers and organic potato and sweet-potato curly fries. Next came acquiring the necessary cooking equipment — grills and deep friers. It made the most sense for a group just finding its feet to rent rather than buy the equipment. They were able to lease from Scalia's father, who owned enough equipment to run up to four or five stands at a festival but had recently scaled back his operations. Last, in early May, they started assembling a team.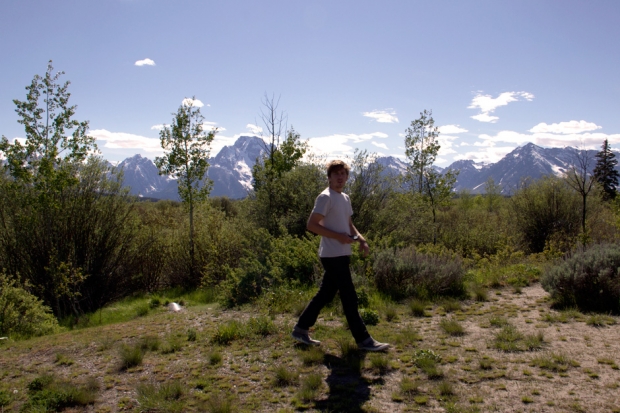 The 99 Potatoes pitch was an attractive one: Spend a summer camping out, touring America, seeing all the live music you want, and give yourself a shot to earn good money. Profit-sharing, though, came with a caveat. In late April, the group sent out an email to friends who seemed like a good match for the company: "With profit sharing there is the chance that we lose money, if we do that means people won't make any money. We don't think this is going to happen at all but hell, it's possible. If you want an hourly wage instead of taking this risk, we can do that as well, but this should be decided ahead of time."
Though there was confidence that 99 Potatoes could succeed, this was still the first time that the group would be investing their own money — in the neighborhood of $10,000. Worst-case scenario: A little money, a lot of liberty. For an early hire such as Marina Magdaleno, a 24-year-old Los Angeleno with an ever-present smile, heading out on the festival circuit was the chance to break free of monotony of post-collegiate life. "I'd kind of, like, hit a wall in what I was doing," she says, "and everyone I see who is doing something they want to be doing and is enjoying their life, they created it themselves. I think that's the big thing for our generation." She would work mostly as a 99 Potatoes cashier, a job she liked because she could talk to festival-goers.
In addition to Magdaleno, the 99 Potatoes founders supplemented their staff with Knappenbergger, David Garske, a mop-haired redhead friend of Alter's, and Tim Chastain, a stout fellow fond of gym shorts and headbands. Knappenberger and Magdaleno had attended USC together. Chastain had grown up with Alter and Beaucher in Florida. Prior to becoming Potatoes, this new cohort hadn't been thrilled by what their summer had in store — menial film production work, playing in floundering bands, nannying. A summer spent traveling sounded a hell of a lot better. The rest of the spots for each festival, especially the bigger ones like Bonnaroo which required more staffing, would be filled with Craigslist respondents who'd be paid $10 per hour plus tips. With a team in place, the 99 Potatoes crew was ready to tackle a season on the road.