A first encounter with the music of Disclosure is enough to make you wonder if it's 2000 all over again, given the way they sling bump-and-flex 2-step rhythms peppered with jewel-toned vocal snippets and diamond-tipped rimshots. There's a lot of old-school U.K. garage going around at the moment, but Disclosure often sound particularly, uncannily, like the second coming of MJ Cole or the Artful Dodger. Never mind that brothers Guy and Howard Lawrence were still in grade-school short pants during garage's heyday.
Disclosure aren't merely revivalists, however. What's impressive about their music isn't so much its fealty to golden-age 2-step—its re–re-rewind, if you will—but the finesse they bring to their productions, suggesting the chops of far more experienced producers. They appeared more or less out of nowhere two years ago, when their first MySpace demos got picked up for release on London's Moshi Moshi label, and they further honed their skippy, melody-soaked take on house across a pair of EPs for Transparent and Make Mine. And then, this year, they really broke, thanks in part to a remix of Jessie Ware's "Running" that has racked up more than a million plays across YouTube and SoundCloud. One listen to its slinky, snapping groove and appeal is immediately obvious: The effortless way they turn Ware and her co-producers Dave Okumu and Julio Bashmore's elegant Sade homage into zippy, synth-drenched hyper-soul feels like a particularly dizzying sleight of hand.
Their latest record, July's four-track The Face EP (Greco-Roman), was their best and most varied yet. Beyond the obvious retro hallmarks, and even beyond their considerable skill at the recording console—yielding a high-end that's filigreed with crystal and compression so pneumatic that it seems to suck the air from your lungs—they prove themselves capable of proper pop songcraft, particularly on the vocal cuts-"Boiling," featuring Sinead Harnett, and "Control," featuring Ria Ritchie (newcomers both).
Their forthcoming single, "Latch," feints left into a side-to-side 6/8 groove, but it maintains their trajectory towards pop, full stop. It doesn't hurt that featured vocalist Sam Smith knows how to sell it, with an achy-breaky croon and an even achier-breakier falsetto that holds its own against Disclosure's swollen synths and whooshes; the song sounds a little like D'Angelo might if he signed to Night Slugs.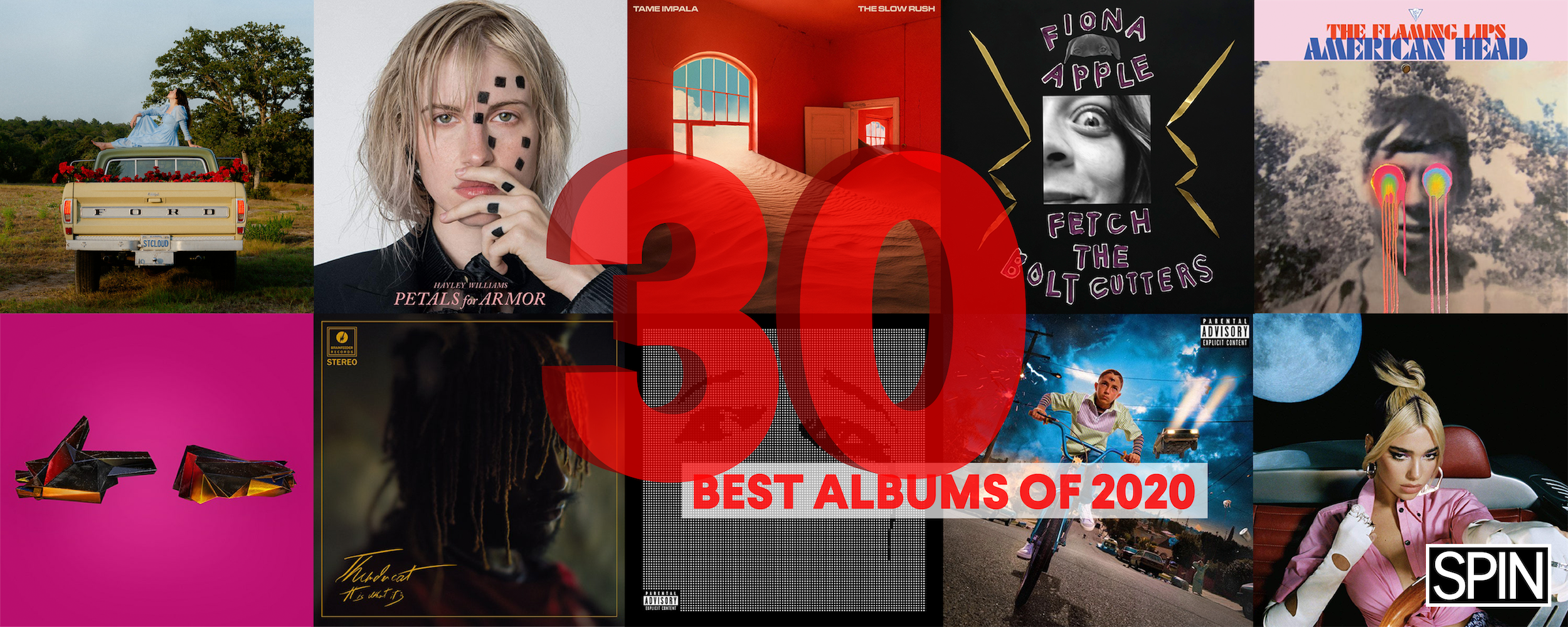 Disclosure are currently recording their debut album (for PMR, also home to Jessie Ware), and they'll spend much of the rest of the year on the road: In addition to support gigs in the U.K. for Hot Chip and SBTRKT, and as part of Annie Mac's "Amp the U.K. All the Way Tour" with Magnetic Man and Rudimental, they'll be hitting seven U.S. cities in late October. I caught up with Guy Lawrence by phone in London, during a rare moment of downtime in their increasingly hectic schedule. If Disclosure's rapid success has gone to their heads, you certainly wouldn't know it from Guy's low-key, slightly baffled-by-it-all bearing.
Hi Guy, is it just you, or you and Howard both?
It is just me. We were going to do it both, but we've accidentally separated ourselves, and I'm at the studio and he's not, and now we've screwed ourselves over. But we can pretend he's here. We've done interviews a few times, so I can pretty much answer what he'd say.
How old are you two now?
I'm 21 and Howard's 18.
I just wanted to double-check. It seems like artists who break through young seem to stay that age for a few years.
They try to hang onto it, definitely.
Or writers simply keep consulting the same, out-of-date press releases. So you guys come from a musical family, right?
My dad used to be in a band—he plays guitar and sings. They did okay. I think they nearly got signed at one point. But they toured around Canada, and played function gigs and their own stuff. Our mom was the same. She was in a function band—she did, like, cruise ships back and forth from Australia for a few years and went round the U.K. They both still sing and play for fun.
Wait, what's a "function" band?
Oh, like a covers band. I don't know if they say that in America. It's like, playing at functions, you know—conferences and meetings and dinner parties.
And you guys have studied music your whole lives?
Kind of, in one way or another. I learned to play drums when I was about three, and Howard started playing bass when he was maybe eight or nine. I play guitar as well, and a bit of piano. We both did music at A-level and in school and stuff. It wasn't a specific music school; it was just normal school. But we've both been playing music and listening to it our whole lives.
Were you making music together before you started Disclosure?
No, I was in a band with some friends at college, and during the start of Disclosure, I was still doing that as well. We didn't have very similar interests in music at a young age. We both loved music, but very different kinds of music. It was around the time when I was 18 and Howard was 15 that we started to listen to more of the same stuff, like Burial and Joy Orbison, a bit of house, Floating Points. Then when we started to share interest in the same thing, we just decided to give it a go.
What was it like when you two sat down together in front of the computer to start making music? Was it pretty natural?
Thinking back on it, it wasn't like that. I remember very clearly, because I'd been studying music technology and how to mix, and Howard had just been making beats for fun on his laptop, and I was like, "Can I mix them for you, just for a bit of practice?" It wasn't like we sat down and thought, "Okay, we're going to make a group together." We literally just made these songs in our lounge and then a few weeks later put them on MySpace—when MySpace was cool—and within a week we had emails from managers saying, "Who are you, and what's going on?" We were like, "What? This is crazy! We're just doing this for a laugh. I'm in another band, anyway, blah blah blah." It was all really fast. Very crazy. Luckily, we just got onto the right bloke, and this bloke that we got on with knows loads of A&Rs. It was all so quick. Looking back, I remember ringing one of the manager's agencies and being like, "Is this a real agency, or is this a joke?" And they were just like, "What?" I couldn't believe we'd gotten all this attention from songs we'd made in our lounge on our laptop. It was mad.
I've always been struck by the way that your music so seamlessly picks up where people like MJ Cole left off, 10 or 12 years ago. When did you discover 2-step and U.K. garage?
This is the thing. When we started making the stuff we make, we were only aware of what's going on right now—like James Blake, Mount Kimbie, Joy Orbison, things like that. That was what we were listening to, and that's what we were pretty much trying to copy, just to learn how to make music. We liked it; we thought we would just try and copy it. It was only when we looked into those acts a bit more and realized where they took their influence from that we became aware that we were kind of making something similar to U.K. garage and 2-step and stuff like that. Obviously, those guys took their influence from that, and we took our influence from them; now, though, we've completely done the reversal, we take our influence from much older things like, say, MJ Cole. It's weird, getting into it, because obviously, when MJ Cole and all that was happening, we were only like eight and six years old. We weren't really aware of any of it. We were getting told we were making things that sounded like that, and we were like, "What is it?"
Your new single, "Latch," is a slightly different sound for you, with a different kind of beat and much more focus on the vocal.
It's definitely still got our chords and melodies. We wanted to make sure of that. But to be honest, we just wanted to make a song in 6/8, in that time signature. You know, the swung, triplet-y kind of sound. There's hardly any other timing in dance music than 4/4, and all we wanted to do is just make a track in 6/8. That's how it started. Then we got a vocalist on there, Sam Smith, who's incredible, who we got a great hookup with through our manager. We had the track done already, we had samples all over it—it was a Zed Bias sample, actually—and then we got him in and we just stripped them all off. He [Smith] killed it. He wrote all the vocals in a day. It was amazing.
The song got something like 200,000 plays on SoundCloud in the first seven days. That's insane.
Really? Oh my God. I haven't looked in, like, three days. That's crazy! Wow. Amazing.
Is this where you're headed for the album that you're working on—moving away from straight garage into more diverse rhythms and tempos?
Yeah, definitely. It's going to be a big mix of stuff. We want to make sure there's a good balance of what we do with our 2-step and our samples, keep it for the club, and definitely, there'll be some more tunes on there like "Latch," with more fully formed structures with verses and choruses and vocals. Because, you know, that's what we grew up listening to. We grew up listening to bands and songs, you know, proper, structured songs. There's definitely going to be some of that on there.
Was the Control EP the first time you'd worked with vocalists?
Yeah, pretty much.
Before that, had you just been sampling a cappellas?
Yeah, basically. Do you know our track "Tenderly"? That's samples, but it's samples of me singing. I sang a whole tune over it, but it didn't really work, so I just took bits and cut it up. We've been working with singing before, but not in that way. "What's in Your Head" is just made of Sinead, who sang on "Boiling"—it's just bits of that cut up. We like to do a balance, really. That's the advantage of when you get vocalists in, you can take what they've sung and then sample it, and you don't have the publishing rights and stuff getting all messy afterwards.
Are you typically using the vocals as raw material for re-sampling, rather than having singers do full verse-chorus songs?
I think it's actually better if you try to write a whole song with someone, and if that doesn't work, then sample the best bits of what you don't use. With "Boiling" and "Control," the ones with full vocals on them, we always wanted to make those full vocal tracks. And luckily, it worked.
Greco-Roman felt like a perfect place for the record. Will you keep working with them?
Not in the near future. We've just signed to PMR. But yeah, we've had a great summer with them, doing parties and putting out the EP. But that's all we were ever going to do with them. It was just a one-time thing. They're still really good friends of ours, so we'll be in touch, all the time.
How did you get invited to do the Jessie Ware remix?
She came to see us play in Brixton, near where she lives. We played, and I met her, and I didn't realize who it was. She was all being crazy, like the way she is—[adopting a falsetto] "Oh God, that's so good, blah blah!" We got home, and I realized, "Oh my God, that was Jessie Ware. Shit. I didn't really realize that." And then a bit of time passed, and I think they just asked us. We were already chatting to the PMR guys, and they were like, "Does Disclosure want to do a remix for Jessie?" I'd just heard the song, and it was like, yeah. We get offered so many remixes now, and that was one of the ones where you hear it, and we just knew exactly what we wanted to do with it, straightaway.
You changed it up so much—you really made it a Disclosure track, while retaining the essence of her performance at the same time.
I think Jessie's voice lends itself to remixing so well. Have you heard Zed Bias' remix of her tune "Wildest Moments"? Because all of her songs are quite slow, as soon as you give it that boost in tempo and that sort of dance-floor beat, it just lifts her songs to a whole different place where they wouldn't normally reach. Not making them better or worse, just different. That's why we thought it could work.
Are you getting asked to do production for other singers now?
It's hard to tell, because we have so much on. [Laughs] Our managers don't even tell us half the stuff we get given, because it would take us a day. We get asked to do at least three or four remixes a week, which is crazy. Even some that we would really like to do, we have to say no to, because we just don't have time. It's definitely not good to do too many remixes. In terms of production for other people, I guess we get asked that as well, but all we're focusing on at the moment is just writing the record and gigging.
When do you hope to have the album out?
March next year, roughly. We're getting there, though. We've got a couple days next week in Red Bull Studios, in London. That's just recording some vocalists and stuff. We're looking forward to getting in there. But it's difficult. We've got the U.S. tour coming up, and a couple of U.K. tours with Hot Chip and SBTRKT and Annie Mac, so it's definitely going to be a busy winter.
What are you doing for your live act?
We've actually just developed it. We're developing it right now. The whole year we've been doing the same thing, and it's been really good. We run everything through Ableton using loads of MIDI controllers, and then we have a couple of synths and MPC drum-machine things, and we get the vocalists to come out and sing, and some percussion and stuff. But next year we're stepping it up, more SBTRKT levels of live. There'll be a big, more extensive percussion section, and drums, and Howard will have some sort of—I don't even know what he was describing to me the other day, some sort of enormous synth, some mad workstation that he's going to have. And then a bit more lights, more production. It feels like the right time to step it up.
It's interesting how musicians like SBTRKT are trying to push the live-performance aspect of dance music.
Quite a lot of dance-music producers, they're just programmers more than musicians. I know a lot of people who make amazing songs and their mixes are incredible, but they couldn't play them on guitar or piano to save their life. So if you have the skills to play instruments, like how SBTRKT can play drums or Mount Kimbie can play guitar, I think it's important to try and incorporate that into your live show, if you can do it. But that is the hardest thing. Building a live show is so difficult. Anyone out there who is doing it, who reads this interview, you should tell them: Good luck.
You know, I was researching you guys before the interview, and it appears that your Wikipedia page has been deleted. The reason given is, "Article about a band, singer, musician, or musical ensemble, which does not indicate the importance or significance of the subject." Would you like to go on the record as to why you deserve a Wikipedia page?
Just the other day, we were trying to figure that out. How do you even get a Wikipedia page? We don't understand how to do it. Do you know how to do it? I couldn't understand how it works. That's why we don't have one. No one understands how it works. The other day, we were going to put a tweet up saying, "Can someone please make us a Wikipedia page?" Someone out there, please make us a Wikipedia page, because we don't know how. Put that in.