Frank Zappa and the Mothers of Invention
We're Only In It for the Money (10)
Zappa Records
With nearly 100 albums under his belt (including about 30 green-lit by his family after his death), Frank Zappa is probably the most overexposed artist in modern history. His evangelists will tell you it's because his genius was uncontainable. It wasn't. We're Only In It for the Money is proof. After letting it go out of print for several years, his estate has finally lifted their protective hands and let it back into the free market — a business-oriented irony Zappa himself hopefully would understand.
Depending on your cultural vantage point, the 1968 album plays either like an innovative experiment in micro-compositional rock-based music or a series of dumb commercials — an ambiguity that crystallizes how weird late-1960s art was. (Jean-Luc Godard did the same thing by making formally radical movies about teenagers drinking Coke and getting abortions.) Zappa moves back and forth through time, from dopey '40s and '50s music with lyrics about alcoholic dads and the ingrained stupidity of their American wives to folk-rock portraits of their children, who have shipped off to San Francisco, where they get lice and fall so blindly in love with the world that they barely notice when the cops are kicking in their lungs on the street.
As satire, it's cruel and beyond subtlety, but someone has to protest the protesters; the noisy tape-loops and whispering voices he uses to stitch everything together are there to remind us that this is a nightmare. Fittingly, it all ends with several minutes of pitch-shifted voices laughing maniacally. If you have a hard time finding anything funny about it, take consolation in the idea that on the day you become too poor to buy new clothes, the world will give you its blessing to dance naked, and that even in your nakedness you still won't be showing off the ugliest part of your body. That, Zappa says, in a cheerfully sung doo-wop tune, is your mind.
The Flatlanders
The Odessa Tapes (9)
New West
To say the Flatlanders were an extraordinary band would be wrong, only because the word "extraordinary" is too big for them in the same way that it's too big for the smooth white pebble you found by the creek, or the cookie you bought at the bakery on the way home and ate so slowly time seemed to stop. "You have to understand," Jimmie Dale Gilmore told No Depression recently. "Between the three of us…there was not a thimbleful of ambition." I suspect they are all familiar with the Buddhist idea that life is suffering, and suffering is caused by desire, and in making music free of desire they managed to conjure a world blissfully free of suffering, too.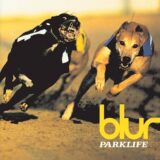 With 1972's perfect More a Legend Than a Band still out of print, we'll have to enjoy this, a blueprint of Legend recorded a year earlier in the tiny west Texas town of Odessa. They're like cowboy songs, but with lyrics about the nature of perception and some guy playing the saw in the background: casual, wise, and anchored by the deep amusement that blooms only when you accept the world as it is. In short, the sound of the front porch becoming eternal. Extraordinary, when you get down to it.
Various Artists
Out of One, Many: 50 Years of Reggae Music (5)
VP
Freedom Sounds (8)
Trojan
It might surprise you to learn that there is not a single comprehensive in-print box-set collection of reggae music that exists in the known universe. Now there are two, or at least two attempts, intended nominally to celebrate the 50th anniversary of Jamaican independence. Both are compiled by venerated Jamaican-music labels. One, Trojan, is still the most visible reggae label in the world, not least because they've flooded the market with crisp, budget-priced collections for every conceivable permutation of their catalog. (Reggae recorded by women! Reggae recorded in the morning! Reggae recorded on one-way streets!) The other, VP, is primarily known for dancehall, the strain of hard, sparse digital reggae that started to flourish in the mid-'80s. For perspective: Trojan is partially responsible for Jimmy Cliff and Toots and the Maytals; VP is partially responsible for Sean Paul.
This is nothing against VP, who, along with subsidiaries like Greensleeves, are easily more in touch with the current state of Jamaican music than Trojan. Comps like these, though, are geared more toward past than present, giving Trojan clear advantages — VP, after all, wasn't even founded until 1979, and most of Out of Many's first disc fiddles around with ska and calypso obscurities until the label can shine with more contemporary stuff. Trojan's Freedom Sounds hedges its bets: The first disc is nominally the "Independence" one, while the second is just called "Jamaican Hits," which is probably what most people will be coming for anyway. Out of Many is sequenced chronologically, while Freedom Sounds mixes older and newer on the same disc — an odd but novel strategy, though each disc has its own organizing principle, the nature of which isn't quite clear: What, for example, is the difference between an "Innovator" and a "Pioneer"? (My guess is that it's something about marketing.) The biggest wedge between these two sets is that Trojan's costs $30 more; like my parents always said, I and I get what I and I pay for.
Blur
Blur 21: The Box (8)
Leisure (5)
Modern Life Is Rubbish (7)
Parklife (8)
The Great Escape (9)
Blur (7)
13 (7)
Think Tank (8)
Capitol/EMI
By way of starting, a word of congratulations to Blur, who are now the subject of what has to be one of the biggest box sets ever devoted to a single band: 18 CDs, three DVDs, a hardcover book, and one seven-inch recorded in 1989 when the band was still called Seymour, all packaged in a dark-blue cube weighing about as much as a gallon of milk.
The excess is to some degree appropriate: Blur were constantly changing their sound, and listening to their albums chronologically is like hearing the history of hip, English pop music in the 1990s unfold before your ears while simultaneously outlining a melancholy, dog-eared sensibility that made them recognizable in any context — a feat that almost no band, and certainly not all the narrow Britpop contenders who emerged in 1991, have been able to pull off.
In the marketing world, they call this "brand recognition." Blur, whose real ancestors weren't the Kinks but the shape-shifting David Bowie, knew how to brand instinctively. As Britpop was developing, they were fresh-faced and jangly (1991's Leisure, 1993's Modern Life is Rubbish); when it crested, they started to sound reticent (1994's Parklife, 1995's The Great Escape); when it became passé, they turned toward America (1997's Blur, 1999's 13); and as a finale, they made one of those strange, diverse little albums that big bands make when they're so far beyond success that they emerge, shakily, as just a few weird dudes tooling around in the shed (2003's Think Tank).
If it so happens that you are listening to Blur for the first time, here is what you need to know: Most of Blur's best albums are half-great. Given that they're a pop band, they usually had the good sense to make the first halves the great halves and the second halves the comedown, save one incredible song that would trick your brain into misremembering said second halves as than they were.
Leisure is meh (save "Sing"); Modern Life is better. Parklife is the one everyone will tell you to listen to first because it's the kaleidoscopic album about society, and "society" is an important topic. It's also the album where Blur started writing the kind of exquisitely sad songs that in retrospect made them unique, e.g. "This Is a Low" and "Badhead." I've always loved The Great Escape because it's like Parklife, but with less sympathy for the human race and more money in the bank. Blur has its incandescent moments: "Song 2," a.k.a., the "Woo-hoo!" song, is their best-known track Stateside. Blur had a good, dry sense of humor, but they were never genuinely sweet. At no point will you forget they're alpha dogs with sexy, important things to say — even if Pavement were better at being Pavement than Blur were.
13 is a romantic breakup record, and features the most quintessentially Blur second half of their career: a string of tedious electronic experiments punctuated by an almost transcendently wounded love song called "No Distance Left to Run." (After almost a decade of satire and poise, hearing frontman Damon Albarn sing, "I won't kill myself trying to stay in your life" is like seeing your parents weep for the first time.) By the time Think Tank came around, Albarn was already in full swing with Gorillaz — a new concept for a new era — and Blur were able to enjoy their twilight years almost as a side project for now-greater concerns.
Capping off the box is the recently recorded "Under the Westway," the kind of grand, broken-down ballad that inspires private glory in the drunk and lonesome. It imitates, variously, "A Day in the Life," "Waterloo Sunset," and, well, Blur, who, above all, have always been gifted at viewing life's sweeping, melancholy moments as opportunities for beauty instead of anguish. (This, by the way, is what makes them better than Radiohead.) It's weird delving back into video footage that corroborates how big this band was with preteens, given that their greatest songs have the kind of heavy-footed, reflective quality that only gets sweeter with age.
The postscript here is that as with most pop bands, Blur are probably best heard in the context of a compilation. Two of these already exist: 2000's The Best of Blur and 2009's Midlife. The box set presents every single album as a two-disc set with rarities and live recordings and so on (further explored by my colleagues here). It is exhausting, and presumably designed to be so: Now serious fans won't be able to complain about how the compilers never get it quite right.
Dead C
Harsh '70s Reality (7)
Siltbreeze
This is a classic, at least according to aficionados of feedback-heavy guitar noise, which gives you a good idea of the degree to which it'll alienate everyone else. For noise, though, it's weary, gentle, almost tender. Some bands are jackhammers and thunderclaps; Harsh 70's Reality is the hum of refrigerators and cars sputtering in the distance. When it rocks, it rocks briefly. Half the time it sounds like the amps are breaking; only in free improv noise is it a virtue that they don't get fixed. I first heard of this album after Stephen Malkmus publicly praised it, and its influence on early/mid-'90s alt-rock bands is obvious: It's guitar-as-texture, with guitars doing everything commercially oriented rockers would be scandalized to learn guitars could do. Even remastered and cleaned-up, it's pure corrosion.
Los Lobos
Kiko (7)
Shout! Factory
At its best, Kiko creates a humid, dreamy soundworld that splits the difference between Mexican folk traditions and straight-on rock music; elsewhere, it shovels around songs about whiskey and trains that evoke John Mellencamp at his least interesting (his least!). And while they're square and solid playing rock (as evidenced by the accompanying live material), in the era of SB1070, the more overtly Chicano tracks seem both more culturally vital and sonically dynamic — shorthand, really, for cooler.
Der Plan
Geri Reig (5)
Normalette Surprise (7)
Bureau B
New wave in Germany was basically the same thing as it was everywhere else: a softened version of punk crossed with art-pop and experimental music. The difference was that Germany had better art-pop and experimental bands to crib from: Can, Cluster, Kraftwerk, Neu!. Of all the Neue Deutsche Welle bands — literally "German New Wave" — Der Plan were among the least compromising. Their two best records can be reduced to this: people bleating flatly over drum machines, found-sound collage, and cutting-edge synthesizers generally employed for the purpose of imitating farts. Proceedings are conducted with the zeal and precision of kindergarteners. A wonderful reminder that "experimental" is just a more hard-ass, self-serious definition of "play."