If Sim and Madley Croft give the xx its heart, Smith provides the spine. After Sim and Madley Croft assemble their demos — which consist of them trading off vocal melodies and minimal guitar and bass lines (no chords, always single notes) — they give their music over to Smith, who, during lengthy late-night studio sessions, gilds them with diaphanous rhythms and insinuating percussion, a kind of fractal Quiet Storm. On Coexist, Smith even found a way to organically add elements of house-music thump (most keenly on "Swept Away" and "Sunset") to his bandmates' spare, crepuscular romanticism. The effect is like a house of cards made of love letters: precarious and painstaking, a structure of secret wants.
The skeletal starkness of the xx's music has become a beacon. The default setting for today's pop is densely layered and highly compressed, while Coexist, though sonically bolder than its predecessor, offers a stealthy, enigmatic restorative. "They help you realize how much you can do with minimalism," says Vampire Weekend keyboardist Rostam Batmanglij. "One guitar line, one bass line, and a drum machine pattern — it focuses things so sharply." The production style of Smith, the primary sonic engineer for the band's two albums, has drawn praise from British dubstep artiste James Blake, earned him the chance to remix Gil Scott-Heron's final album, 2010's I'm New Here (as the 2011 full-length release We're New Here), and drew the attention of Drake, who asked him to produce the eventual title track to his multi-platinum smash Take Care. I ask Smith, who speaks so softly as to make a dormouse sound like a loudmouth, if he was surprised by Drake's offer to fly him to Toronto to collaborate. "No," he says to the tabletop. "He's a very nice guy." This is Smith at his most expansive.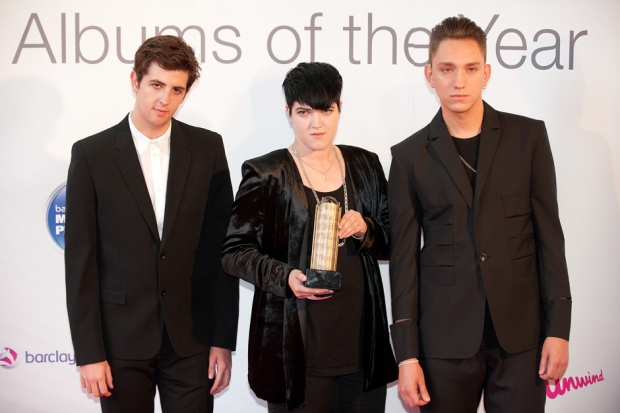 Madley Croft says that Smith, whose uncles were DJs, is the only member of the band to "know the names of chords and stuff." That knowledge does not translate into explication. I ask him what sounds influenced his approach. "Lots of things," he says in a reedy murmur. "Everything." He makes these comments in a way that feels neither rude nor insolent. The corners of his mouth even suggest a grin when he looks up from the ground, an event that occurs perhaps five times during our 19-minute conversation. His silence is efficient, and fits with the band's methodology. (No group is more musically economical than the xx.) The only time Smith seems more than perfunctorily engaged is when I ask if he ever loses himself in rhythms and sounds. Which is to say that he nods and replies, "Yes, in the studio. I imagine it's like what meditation is."
He is not interested in words — his bandmates' included. "I don't pay attention to lyrics," he says when I ask him if Sim and Madley Croft's words affect the sounds he creates to accompany them. "I can feel what they mean without knowing the words. I don't worry about the specifics." For more curious types, the band's Tumblr serves as a sort of mood board for Coexist. On it, cryptic pictures of the band on tour share space with YouTube videos of anguished soul ballads, deep house tracks, and one lengthy interview with Sim and Madley Croft's beloved Sade.
Even if Smith was sweating the specifics, Coexist resists parsing. No line of any of the album's 11 songs contains more than nine words. No verse is longer than seven lines. There are zero proper nouns and maybe five distinct similes. "You light up the sky / Unshadow the moon" is what passes for purple prose. Oversharing is anathema; these three are interested only in oblique suggestion — a hand drawn away from another, the slight but irreversible emotional shift from lover to friend. The music, which is serious without being somber ("Perhaps someone could dance to one or two of the songs," says Smith), delivers catharsis through restraint. Coexist, like xx before it, is a reminder that even now, when the personal and public commingle ever more closely, few things are more magnetic than holding back.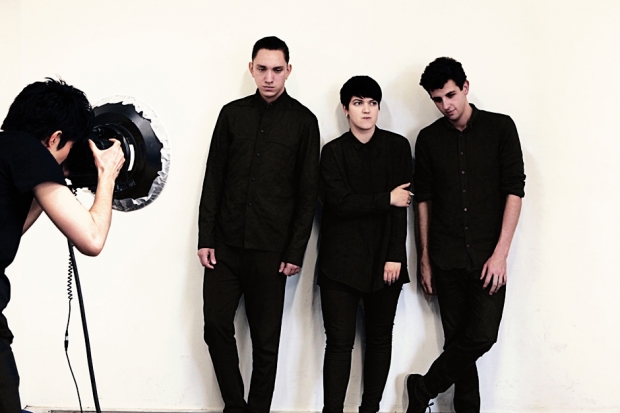 "They play with space and simplicity to such a beautiful degree," says avant-pop alchemist Matthew Dear, who has released his own remix of the xx's "VCR." "There's not a note or lyric out of place. There's just no," he searches for the right word, "interference."
This is intentional. "I don't want to kill anyone's stories," says Sim about the band's pared-back lyrics. "The songs I've always really connected with are the ones that don't have names or specific places. I don't want the details of our life to limit the imaginations of the people who listen to our music. Romy and I have been thinking a lot about someone like Sade. Her music of course — it's so sensual — but more the fact that you don't know anything about her. That to me is the height of cool. Remaining mysterious like that. It's abnormal to know everything about anyone. Maybe in the last few years, there's been the expectation that we should know everything Katy Perry thinks and does, but in the span of human history, privacy is the norm. That's what people protect."
And it can be what draws people in, as well. "The band has this intimate presence about them that's impossible to turn away from," says Caius Pawson, who signed the xx to his Young Turks label in 2007 and now serves as their co-manager. "I remember seeing them as a three-piece before Jamie joined," he adds, alluding to the time when the band performed with pre-recorded beats, while their schoolmate Baria Qureshi manned guitar and keyboard. "They had this alluring side because they seemed so in-tune with each other. It felt like watching people have a genuine emotional dialogue, almost like you were eavesdropping on a private conversation. I hadn't seen anything like it before."