Any teenage Anglophiles had their pop preferences justified last night during London's closing ceremony for the 2012 Olympics. NBC's "special correspondent" Ryan Seacrest had said the event would be "relaxed" and "fun," but that was an understatement. Held in an 80,000-seat stadium in London's Olympic park, was a nuttily playful, charmingly over-the-top spectacle, with a lack of self-seriousness or restraint that it's hard to imagine a U.S. hosted Olympics ever mustering — as NBC's predictably awkward coverage of the event drove home.
The Who, the Spice Girls, Fatboy Slim, Russell Brand, Eric Idle, George Michael, Annie Lennox, the Kinks' Ray Davies, Oasis' Liam Gallagher, Jessie J, One Direction, Tinie Tempah, Taio Cruz, Queen's Brian May, and many other performers were on hand to extinguish the Olympic torch. Athletes from Michael Phelps to Usain Bolt were there, as well. Here's our guide to the best and worst musical performances of the evening:
The Best:
5. John Lennon. OK, it was predictable bordering on "Heal the World," complete with singing children, and Lennon was one of too many acts at the closing ceremony who wasn't actually at the closing ceremony. But the archival video footage of Lennon singing "Imagine," footage that the New York Times says had never before been seen in its entirety, combined with the still sadly radical notion that nationalism, personal property, and religion are hurting us rather than helping us … well, Celine Dion's 1996 "The Power of the Dream" it wasn't. (Honorable mention to the tightrope guy with the fiery handshake at the end of recent Yelawolf collaborator Ed Sheeran's partly Pink Floyd-backed "Wish You Were Here.")
4. The Pet Shop Boys. Oh, you know, just Neil Tennant and Chris Lowe singing their synth-pop hit "West End Girls" wearing strange black cone hats while being driven on giant orange pedi-cabs. No big deal.
3. The giant octopus around Fatboy Slim. There was a giant octopus around Fatboy Slim. (The DJ/producer performed his big-beat hit "Rockafella Skank," a timely one given the EDM movement, and then stuck around to help younger pop stars threw a dance party, 2012-style.)
2. The Spice Girls. Five reunited Spices performing atop five separate cabs, no worse for the decade-or-so absence. Their lighthearted renditions of "Wannabe" and "Spice Up Your Life" were what we — and the leaders of the British government — really, really wanted.
1. Eric Idle. Who but the British would represent themselves to the world in the form of a 69-year-old comic actor happily crooning an occasionally NBC-bleeped number originally sung on the cross by a man mistaken for Jesus in a once-banned satirical film? And have him to do it while surrounded by rollerskating nuns?
The Worst:
5. Take That. Nothing off-message about a group of rich Englishmen singing a song called "Rule the World" in front of the rest of the world. No sir. Especially not when that group is performing without its most famous member, Robbie Williams, who also was the only member who might be able to claim ever even somewhat ruling the world (kids, there was this song called "Millennium"… 1998 was a strange time).
4. David Bowie. Freddie Mercury and John Lennon both appeared last night only through the power of video because they're tragically no longer with us. Bowie, as far as we know, is still very much alive, but we were served an irritating mega-mix of his hits, leading up to a vacuous showcase of fashion models while a recording of his "Fashion" blared. The Olympics was full of milestones for female athletes. And … here's Kate Moss.
3. Beady Eye. Again, last we checked, Noel Gallagher is still alive, or at least generating quotes for the British press. But rather than a one-off Oasis reunion, or some other band that would actually perform together, we get brother Liam Gallagher singing Oasis hit "Wonderwall." Badly. Was his voice always so pinched and reedy? An argument in favor of lip-synching.
2. Russell Brand. An argument in favor of lip-synching to someone else's vocals. Look, the idea of wacky Brand parading around a psychedelic-themed bus doing far-out tunes like "Pure Imagination" from Willy Wonka and the Chocolate Factory (Mel Stuart R.I.P.) and the Beatles' stream-of-consciousness "I Am the Walrus" is a hoot, exactly the type of revelry you'd never get from an event aimed at middle America. But Brand? Well, dude can't sing much better than you or I, and he's irritating to look at, too: A scarier Wonka than Johnny Depp. Won't someone please think of the children?
1. NBC. OK, everybody has been tough on Comcast's network-TV subsidiary this Olympics, and it's great they made it possible to watch the whole closing ceremony live as an online stream. It's not so great that folks who stayed up until 11 E.S.T. hoping to see the big finale by the Who were instead treated to a new NBC sitcom and told to wait. NBC did do us a solid by cutting Muse's banal yet self-important Olympics theme "Survival," but then they turned around and also axed Ray Davies doing "Waterloo Sunset" and Kate Bush premiering a remixed "Running Up That Hill." We'll sign off via NBC's Bob Costas: "Countless friendships made … In some cases — these are vibrant young people — maybe more than friendships." Vibrant!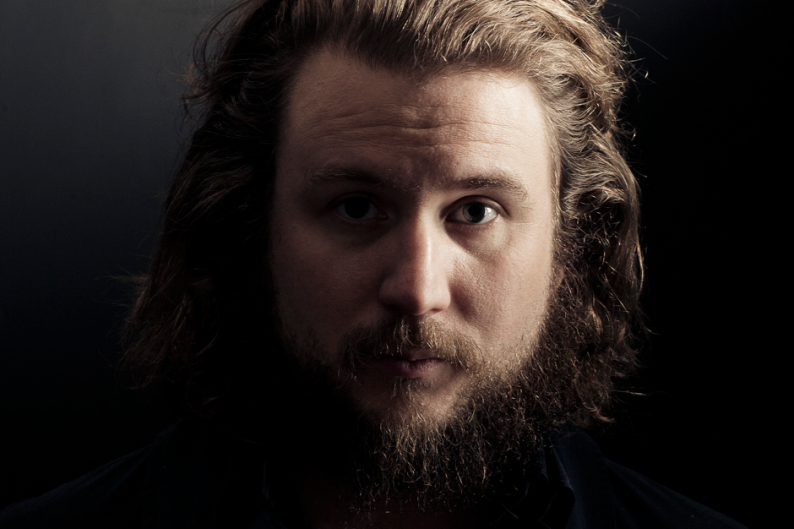 See what U.S. TV wouldn't let you here:
• Kate Bush's "Running Up That Hill"
• Muse's "Survival"
https://www.youtube.com/embed/IXEC7RJeD5s