A decade ago, urban thinker Richard Florida published The Rise of the Creative Class, a hugely influential book arguing that information-age cities could boost their economic development by luring mobile, highly educated professionals. He encouraged cities to do what most of us would agree are Good Things: become more gay-friendly, support artists, expand bike accessibility. The problem, according to more recent essays critical of Florida, is there's no evidence the "creative class" actually creates economic growth.
Which brings us to Florida's recent post on Atlantic Cities, a blog he co-founded, about the nation's "leading music centers." Florida unveils a study by his Martin Prosperity Institute think-tank colleague Charlotte Mellander, who uses data from the Bureau of Labor Statistics and the U.S. Bureau of Economic Analysis to rank the most music-centric metro areas. It's no surprise that Nashville, New York, and Los Angeles top the list, but after that the whole thing gets a bit counterintuitive. Rochester, New York, is in the Top 10? Hip-hop hub Atlanta isn't in the top 20?
There are a couple of potentially hilarious caveats, however. Future research from the same think tank, Florida says, "is utilizing other unique data sources, including a huge amount of data culled from MySpace, to measure the diversity and richness of music scenes." Got that? He's suggesting that MySpace is still useful — sorry, utilizable — for learning about what hip, artsy people are doing. Yes, MySpace. What about Geocities? Or does anybody else remember MP3.com?
Now, it's true MySpace is plotting a music-focused comeback, assisted by Justin Timberlake. But it's also true, as Forbes reports, that MySpace lost 3 million unique users a month for two years. Its active user base these days pales beside even that of the recently stalling Facebook. Anecdotally, at least, these days we sure seem to find the creative class on Tumblr, SoundCloud, Bandcamp… anyplace but MySpace.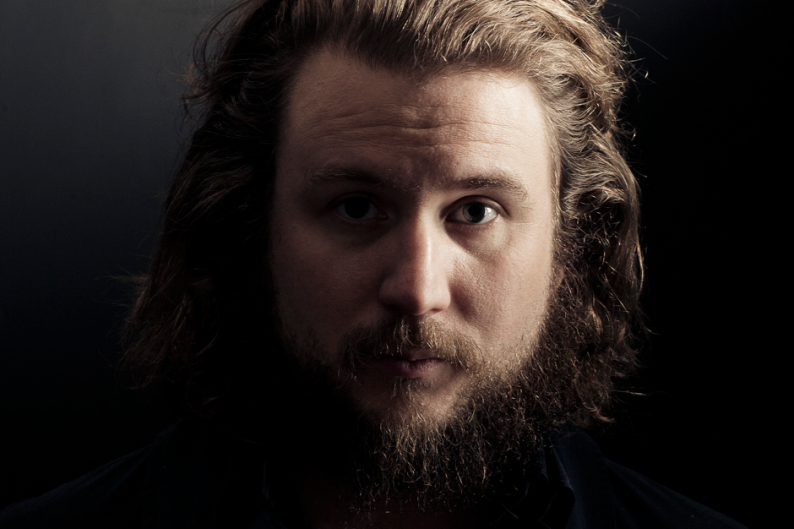 The other odd caveat is built into Florida's post. "It is important to point out that we are measuring the concentration of musicians and music-related businesses, not the vibrancy or impact or quality of artists to emerge from a regional scene," he writes (emphasis his). In other words, no, this isn't necessarily a list of the top music scenes. But why is a list of the most heavily concentrated music cities useful? This ain't laundry detergent we're talking about, right? Florida doesn't say.
In fact, unless you're reading carefully, you might even think he is giving you a list of the top music scenes. Early in the post, he asks, "But where are the leading centers for musicians and the music industry?" It's not until later that he tells us he isn't going to answer that question, exactly. He's going to answer a slightly different one. That must be why they call it the "creative" class.
All yuks aside, everybody knows music fans love to argue about lists. Here are the Martin Prosperity Institute's top 25 highest-scoring metro areas on the Metro Music Index, which, per Florida, measures "the concentration of musicians and music-related businesses":
1. Nashville-Davidson-Murfreesboro-Franklin, TN
2. New York-Northern New Jersey-Long Island, NY-NJ-PA
3. Los Angeles-Long Beach-Santa Ana, CA
4. San Francisco-Oakland-Fremont, CA
5. Seattle-Tacoma-Bellevue, WA
6. Las Vegas-Paradise, NV
6. (tie) Portland-Vancouver-Beaverton, OR-WA
8. New Orleans-Metairie-Kenner, LA
9. Rochester, NY 10. Minneapolis-St. Paul-Bloomington, MN-WI
11. Orlando-Kissimmee, FL
12. Austin-Round Rock, TX
13. San Diego-Carlsbad-San Marcos, CA
14. Pittsburgh, PA
14. (tie) Milwaukee-Waukesha-West Allis, WI
16. Miami-Fort Lauderdale-Pompano Beach, FL
16. (tie) Chicago-Naperville-Joliet, IL-IN-WI
18. Indianapolis-Carmel, IN
19. Dallas-Fort Worth-Arlington, TX
20. Denver-Aurora, CO
21. Charlotte-Gastonia-Concord, NC-SC
22. Louisville-Jefferson County, KY-IN
22. Atlanta-Sandy Springs-Marietta, GA
22. (three-way tie) Tampa-St. Petersburg-Clearwater, FL
25. San Antonio, TX