Something happened last year to R&B, something more radical than most of us realized. Thanks to Frank Ocean's mixtape nostalgia, ULTRA (released at the beginning of 2011), three full-lengths from the Weeknd (self-released throughout the year), the second Drake album and his Weeknd-assisted follow-up Take Care, multiple hits from Miguel, plus related records by indie acts like Holy Other and How to Dress Well, an R&B and electronic dance music hybrid emerged that was nominally underground yet far more popular than what could be documented by sales — especially since much of it was given away.
Tagged PBR&B (Pabst Blue Ribbon/Rhythm & Blues), Hipster R&B, and R-Neg-B, the nascent movement was played out in music that was both lo-fi and richly textured, lyrics that ranged from navel-gazing to voyeuristic and explicitly sexual, and a socio-Internet-y dialogue that got critics, dilettantes, and insiders alike talking about what this all meant. Given that only a few years ago most indie rockers didn't care about R&B and dance music like George W. didn't care about black people, all this was kind of a big deal, even if the tags to classify it remained thoroughly embarrassing.
The second wave of PBR&B releases from Ocean, Miguel, Holy Other, and How to Dress Well are here, and together with Usher's latest album they map out how the new genre is transcending its initial limitations, merging/mutating with other genres, while shaping both the indie in-crowd and the pop mainstream. Applying soul-baring singing and songwriting to vanguard electronics — a previously rare but mutually flattering combination—this year's crop is even more idiosyncratic and deeply intimate.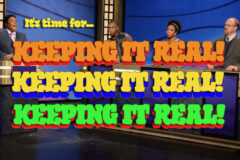 Ocean proved the clarity and directness of PBR&B 2.0 by showing how potent it could be even without its signature hazy synths. When he sang "Bad Religion" on Late Night With Jimmy Fallon accompanied by the Roots and a classical string section, something major opened up in a genre that's often ideologically shackled to the past. Singing, "I can never make him love me," he broke the unspoken but massive rule that states an African-American male courting a mainstream audience can sing or rap about absolutely anything sexual and project any kind of gender-bending image he wants, just as long as he doesn't identify the object of his love songs as male. This goes beyond even his coming out, for it proves that Ocean will do whatever it takes—no matter how it might jeopardize his commercial success — to make his art personal and true. He went even further by setting his sweet transgression to gospel, a music tied to a belief system routinely as homophobic as hip-hop. That double-whammy made him an avatar of the new R&B's commitment to personal integrity, and overnight the year's most fearless rock star.
When a talent of Ocean's caliber transcends the taboos of his genre to risk a statement that the culture has been secretly waiting for, it builds bridges between styles as well as audiences. Think how Sly & the Family Stone in the 1960s personified post-segregation by crossing R&B with rock via white and black and male and female musicians, and how that led to Motown outfitting the Temptations with psychedelic guitars, a move that challenged Marvin Gaye to make What's Goin' On, which prompted Stevie Wonder's heavenly daredevil phase in the early-mid 1970s.
Ocean's channel ORANGE simultaneously reaches back to Wonder while exploring the textures, if not always the rhythms, of today's EDM. Reinforcing his melancholy moans with a warbling synthesizer line that warps its way through the album's torchy, tone-establishing "Thinkin Bout You" points to the chillwave of Washed Out, even as the big bass booms tether the track to hip-hop, and the rest of the album follows suit with more unlikely but complementary juxtapositions. Unlike nostalgia, there's nothing lo-fi about ORANGE; the arrangements, which shift between the upscale yet dissatisfied jazz of "Sweet Life" to the K-hole stomp of "Pyramids," are as vivid as Ocean's sensitivity. And when he reaches up into his crying falsetto, he's letting us know he's so tripped-out on love's damage and desires that he's not going to be restricted by macho R&B role-playing and virtually anything musically or lyrically could happen.
Tom Krell of How to Dress Well doesn't possess a falsetto as finessed or a writing style as incisive as Ocean's, but he's a savvy student who's figured out when to pursue a familiar R&B lick and when to bypass a too-literal re-creation. His new album, Total Loss (out September 18), forgoes the crackling distortion that muffled 2010's Love Remains for more candid expression: On opening track "When I Was in Trouble," the philosophy grad student sings to his mom. It's a startling switch from a guy who previously mumbled nearly nonexistent lyrics in order to avoid becoming "the tall lanky white dude trying to be Robin Thicke." He's accompanied by an airy flutter that evokes waves and wind, and the weep of his soft falsetto against pensive keyboards heightens the spiritual crisis his words suggest. Piano chords move backward and forward, like the way the lyrics shift between comforting memories of his mother and future visions of her waiting for him, as if no longer of this earth. The flutter gets more blustery, and high-pitched lamentations flit in and out of the mix like flashbacks darting through his consciousness. The egoless result emphasizes messy emotion over meaning, aural surrealism over reality, churning psyche over fleshy presence.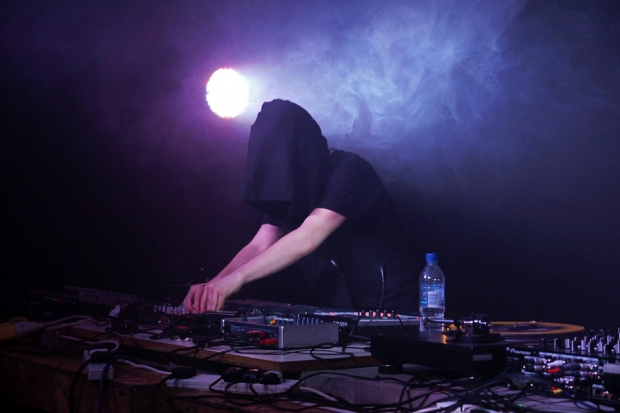 As implied by his moniker, Manchester-based producer Holy Other conjures ghostly soul vibrations and the craft of his full-length debut, Held (out August 28), eclipses last year's introductory EP, With U. Drifting in slow motion like a chopped and screwed remix of Art of Noise's orgasmic '80s watershed "Moments in Love," Held lifts voices from other sources, cuts them into unrecognizable fragments, and then overdubs them into emotionally resonant if logically incomprehensible choirs. Holy Other either favors a natural soprano or pitch-shifts most of his vocals to evoke women and children; when a presumably male and relatively unaltered voice appears in "U Now," moaning something that sounds like "You are long in the past," it carries the weight of an autobiographical detail because everything around it is even more elliptical. Dubstep master Burial plays similar games, but typically accentuates the groove. Holy Other sequences one otherworldly ballad after another, and because he favors R&B chord progressions and pillowy beats, the outcome suggests a sorrowful quiet storm from beyond the grave.
Known in the R&B world for his 2010–2011 hits "All I Want Is You," "Sure Thing," and "Quickie," singer-songwriter-guitarist Miguel has made PBR&B's most striking transformation: He could've settled for simply being the latest Babyfaced crooner, but now he's on a more Princely path. Previously a songwriter for Usher, he didn't register on indie radar until earlier this year when he self-released a series of three-song EPs, Art Dealer Chic Vol. 1–3. Picking up where his debut album's nerviest cuts left off, Chic features the chops of mainstream R&B, but marries these seemingly effortless elements to freer, more raw arrangements that, like Ocean, draw from vintage rock'n'soul's psychedelicism and dance music's hallucinogenic side.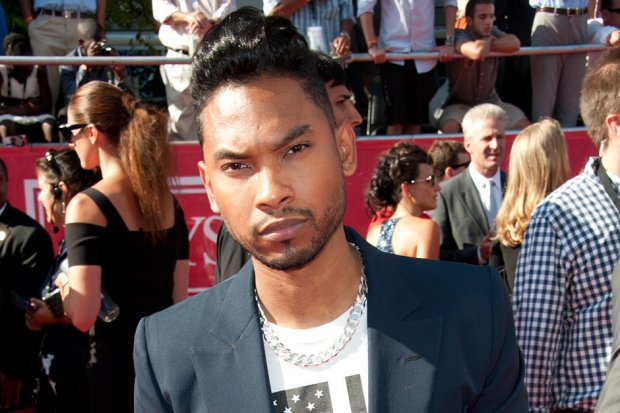 Now he's also releasing his sophomore disc, Kaleidoscope Dreams, in three parts. Water Preview, the first digital taste of what will be fully released October 2, showcases both his skill with radio-friendly R&B and his ever increasing urge to subvert it. An extended version of Chic's "Adorn" slinks like Marvin Gaye's "Sexual Healing," but surrounds Miguel's smooth murmur with hiccups and distorted bass throbs; there's nearly as much reverb as How to Dress Well, and the combination feels mischievous, like the singer knew he would've had a potential smash if he'd played it straight, but deliberately threw in some monkey wrenches because that's what artists do. The EP gets progressively wilder, more erotic and dreamlike. For "Don't Look Back," Miguel sings of morphing into a nocturnal, vampiric creature before the track downshifts into a vocally faithful but electronically mutated refrain of the Zombies' "Time of the Season." Then on "Use Me," sheets of grinding shoegaze guitars float amid ricocheting beats as echo-laden pleas for his lover to devour him shift from amorous to agonized,
as if he's submitting to a masochistic fantasy of what it means to be wanted too much.
Perhaps the most startling marker of PBR&B's success is its influence on the latest from Usher, the gold standard for contemporary male pop-R&B entertainers and a master at negotiating the growing gap between Eurodance-happy Top 40 and hip-hop-centric R&B radio. Yet, despite his long history in both formats, Usher's albums often falter between their singles. Looking 4 Myself replaces rote bed-ballad filler with the left turns of Cee Lo, Janelle Monáe, and other soul renegades who possess not only the skill sets to stay on the commercial path, but also the smarts to veer off it.
Usher isn't a songwriter, producer, or musician in the same way as his models, and he's as reliant on collaborators as he's ever been. One difference, though, is that he's bringing in Diplo, a newly revitalized Pharrell, Robin cohort Klas Åhlund, and Empire of the Sun's Luke Steele to brighten the spaces between will.i.am and Danja. The other difference is that longtime Usher collaborators such as Rico Love clearly have inhaled the fumes of PBR&B and are breathing its innovations back into swirling chillwave cuts like "Dive." The cascading vocal melody of "Lessons for the Lover" could've appeared on Usher's previous slow jams, but the weeping synths, clattering percussion, and time-stretched undulations that transform it emulate the Weeknd's trippy studio tricks.
There's a long history of African-American music reinventing itself at times of commercial crisis—Prince's new-wave-funk fusion following the so-called death of disco, Afrika Bambaataa embracing Kraftwerk as the first hip-hop faded, new-jack swing bringing Run-DMC's hard beats into faltering late-'80s soul, etc. Last decade, hip-hop was pop. Nowadays, R&B smashes rarely cross over: When a traditional soul jam as flawless as Beyoncé's "Love on Top," an R&B No. 1 for six weeks, can only get as high as 20 on the pop hit parade, it's clear that change is in order.
Ocean's No. 2 chart placement for channel ORANGE, despite negligible radio play, could have something to do with Obama's support of gay marriage. Or it could mean that artistically substantial African-American musicians now can break the same rules as their rock and pop brethren and still sell
records. Ocean's singer-songwriter candor combined with arrangements that stretch from EDM to prog-rock and progressive soul could be the tipping point for a type of rock/R&B crossover that's taken place under different labels since Jimi Hendrix got Experienced. Musical historians have lamented the death of blues in contemporary R&B, but Ocean and his peers have invented a new kind of blues that trades the genre's defining chord progressions for a synthetic coolness born from digital music's ability to alienate natural sounds in order to embody dissociated, drug-induced, or otherwise deep indigo mood states. It's a blues that remains particularly relevant for African-Americans, but can be expressed and understood by just about everyone living in the 99 percent.
Musicians crossing color lines have long been equated with pop compromise. But several PBR&B musicians blur those lines merely through their own ethnic backgrounds: Miguel is Mexican- and
African-American; Abel Tesfaye, a.k.a. the Weeknd, is Ethiopian-Canadian; Ocean's primary cowriter/producer/instrumentalist, James Ho, a.k.a. Malay, is Malaysian-American. The growing buzz for their unconventional soul suggests that the exchange between EDM, rock, hip-hop, and R&B's commercial avant-garde may run deeper than Coldplay recruiting Rihanna, or Flaming Lips bugging out with Erykah Badu, or Drake rolling with Jamie xx, or Sub Pop signing Shabazz Places and THEESatisfaction. When Stevie Wonder teamed with Tonto's Expanding Head Band, the British duo who owned and operated what is still the world's largest polyphonic synth, we got Music of the Mind, Talking Book, Innervisions, and Fullfillingness' First Finale, one of popular music's most innovative hot streaks. A similar bounty may result from the new colorblind blues.