SPIN Rating:
Release Date:
August 28, 2012
Label:
Merge
Dan Boeckner's musical report card should be emblazoned with the words "Plays well with others." He has shared the spotlight in Wolf Parade (now two years dormant) and the more recently split Handsome Furs (the latter a collaboration with wife Alexei Perry). Britt Daniel, on the other hand, is probably the only guy in Spoon you know by name; he's the singer (and, for the most part, sole credited songwriter) for a band that, while not quite enjoying superstar status, can and will secure an early-evening slot at your friendly neighborhood major outdoor festival.
Together, they're the Divine Fits, a supergroup of sorts — also including garage-rock drum maestro Sam Brown, late of a dozen bands and currently of the still-chugging New Bomb Turks — that sounds more like two of indie rock's most important and talented frontmen playing near, rather than with, each other. As with Wolf Parade (wherein Boeckner split vocal and songwriting duties evenly with Spencer Krug), the labor is carefully divided on A Thing Called Divine Fits: Of these 11 tracks, two are co-writes, four apiece go to Daniel and Boeckner, and one is a cover. Equality!
That our two leading men are trading off here rather than melting together is a small, perhaps unreasonable complaint, given this record's powerhouse front half. The first four songs — a perfect Boeckner/Daniel/Boeckner/Daniel split, for the record — capture the stripped, raw energy of this mutual admiration society, with each songwriter jumping off from a recognizable place and adding a communal post-punk edge. Which doesn't mean that the fantastically buzzy album-opener "My Love Is Real" couldn't live on a Wolf Parade record, or that the equally slinky "Flaggin' a Ride" would be a sore thumb on Spoon's Ga Ga Ga Ga Ga¬ — each would nestle nicely within these guys' main projects.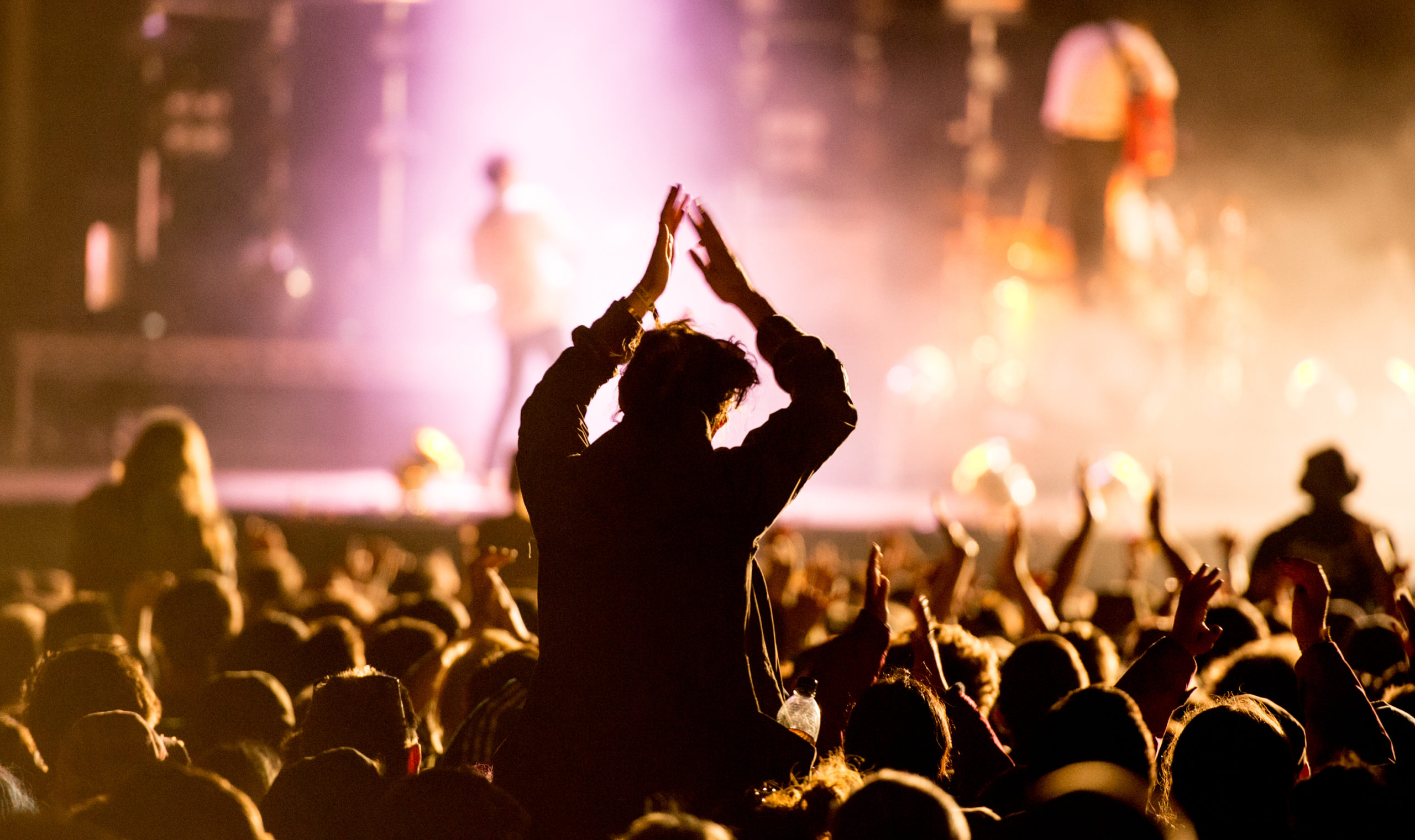 It's the next two tracks that'll make you wish Boeckner and Daniel wrote the whole thing together, however: The co-penned "What Gets You Alone" is a clattering, frantic joyride emboldened by the kind of '80s synths that were reinvigorated on last year's Drive soundtrack; and then there's album zenith "Would That Not Be Nice," which, if this album doesn't set the world aflame, Daniel would be wise to repurpose for Spoon. (He won't, but here's hoping.)
Afterward, though, things slide — not precipitously, and not without bouncing back a bit, but still. Any strong sense of pop melody goes out the window for the Krautrock-ish diversion "The Salton Sea," driven by a cool-sounding repetitive keyboard that chugs along, but ends up nowhere. The final track, "Neapolitans," meanders even more obtusely — it's as if Daniel felt obligated to experiment some with this side project, a tough notion to reconcile when playing it relatively straight had been working so damn well.
Boeckner's songs fare a bit better on the latter half, particularly the very bare, very pretty "Civilian Stripes" and the New Order-loving "For Your Heart," with its spooky, cold clatter. Wolf Parade fans not smitten with the sultry slink of Handsome Furs could find true happiness with a playlist of just his contributions here.
Still, there's at least one great reason to stick around till the album's home stretch: the Daniel-sung cover of Boys Next Door's "Shivers," a largely forgotten post-punk ballad originally performed by Nick Cave's pre-Birthday Party band (and written by BP guitarist Rowland S. Howard). Its inclusion makes perfect sense, nodding directly at a clear influence: Both principles here would love to possess Cave's impeccably cool sense of danger, and they're both, for these 40 minutes or so, clearly pretty interested in flirting with the coolest music 1982 had to offer. When they get the balance right (yes, that reference is from '83) and filter those desires through their own distinct sensibilities, Divine Fits stands with their best work. Considering this album was recorded before the trio had played a single show, there's surely reason to believe that the pieces will fit together even more divinely next time.