Gathering of the Juggalos 2008
Hogrock Campgrounds — Cave-in-Rock, IL
Key Acts: Three 6 Mafia, Andrew W.K., Ice-T
Shaggy: [Andrew W.K. got booed] but he was the shit. He didn't give a… He was up there bloody, but still gettin' live.
Violent J: He talked a lot, like he was talking onstage a lot between the songs, like a crazy amount. An insane amount. And then he finally played a fucking song. And then when he'd start, there was no band, it was just like a little drum machine tsh tsh tsh-type thing going, and people were just not having it. They didn't like it. And he was another mad cool guy. But you know what, his show was just a little too different, man.
Gathering of the Juggalos 2009
Hogrock Campgrounds — Cave-in-Rock, IL
Key Acts: Ice Cube, Scarface, Coolio
Violent J: It was the 10th, so we went farther and booked more bands than we ever had. That's when Scarface and Cube were there. And that fucking got packed. More Juggalos than any other gathering. That's when our infomercials really got going. We really got the style of our infomercials down. From then on, we just kept up with the 10th. We weren't gonna go backward.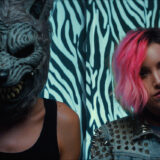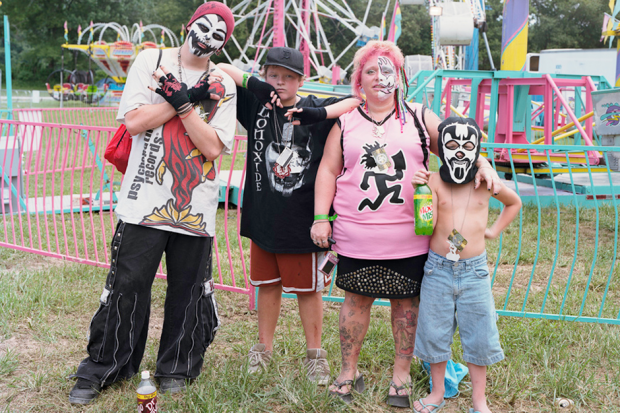 Gathering of the Juggalos 2010
Hogrock Campgrounds — Cave-in-Rock, IL
Key Acts: Method Man & Redman, Naughty by Nature, Above the Law, Spice 1
Violent J: Method Man and Redman got hit in the head with a can of pop or beer or something, and they acted like the whole crowd shit on them. They didn't. It was one asshole. With Method and Red, they kept saying the wrong city, they didn't show they knew where they were, and people still tolerated it, because they loved them.
Shaggy: Stagediving hard and shit.
Violent J: They loved them, they were still showing love. When they got offstage, me and Shaggy are chilling, and they're like, "Method and Red want to see you." We thought they were going to be like, "Thanks for having us." We walk in there, and they're like, "What the fuck kind of shit you've got us on, man? My daughter's gonna look at this shit on my eye!"
Shaggy: "I'm gonna go home and my kids are gonna see this."
Violent J: One asshole got a lucky shot, man. That's it. You can't blame all the Juggalos, man. One idiot got you with something.
Shaggy: We love booking people who we love listening to. What we grew up listening to.
Violent J: We're not setting out to make an awesome '90s-style festival.
Shaggy: We just happen to be from the '90s.
Violent J: We're just not into today's shit as much as we probably should be. Even, like, groups we might not have loved, over time we now love. For example, Rob Base and Tone Loc. To have those guys come up and do the hits? It's dope. We don't set out to make it old school, we're just old school. [There's] guys we try for all the time who can't seem to make it work — and it's not because they say no, it's just timing and shit. We can't seem to get Snoop Dogg. We can't seem to get Sir Mix-a-Lot; he won't fly. We tried to book him a whole tour, just to get him to come out and play the Gathering. We want MC Ren to come play. But once again, he don't fly.